Wondering where to shop in Barcelona? It's a tough choice as Barcelona has a lot to offer! Lindsey breaks down the options in this Barcelona shopping guide.
In recent years, trendy, glamorous Barcelona has earned a reputation as one of Europe's top cities for shopping. With everything from high-end international designer brands to hidden local boutiques tucked away in the backstreets, it's easy to see why!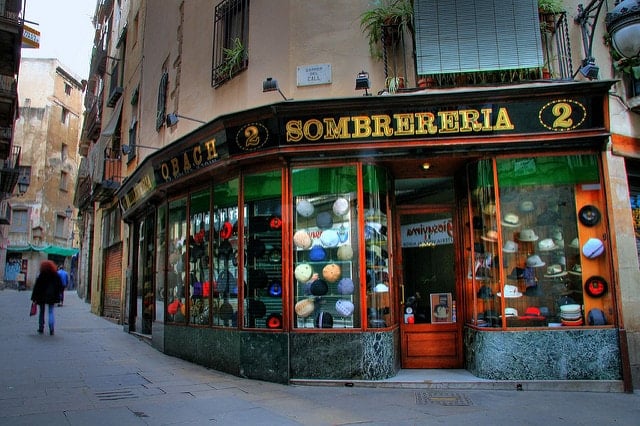 However, when you're just visiting for a short amount of time, it can be a bit confusing to find out where to find the good shopping areas. After all, Barcelona is a popular tourist destination as well, and finding the quality shops among the cluttered souvenir stands can be hard. If you're not sure where to shop in Barcelona, this guide will show you where you can shop to your heart's content!
See more: Before heading to Barcelona, be sure to check out this accommodation guide to ensure you choose a comfortable home base! And while you're there, be sure to join one of Devour Barcelona's award-winning food, tapas and wine experiences!
Where to Shop in Barcelona
Passeig de Gràcia
Envisioned as the most visually stunning avenue in Barcelona, Passeig de Gràcia is the top choice for where to shop in Barcelona. This emblematic street is dotted with some of the city's trendiest shops. Plus, there are plenty of cafes in between for when you need a coffee break.
No matter what your style or budget is, you'll be able to find something on Passeig de Gràcia. From designer labels like Stella McCartney to local favorites Zara and Mango to more affordable local brands, this single street truly does have it all.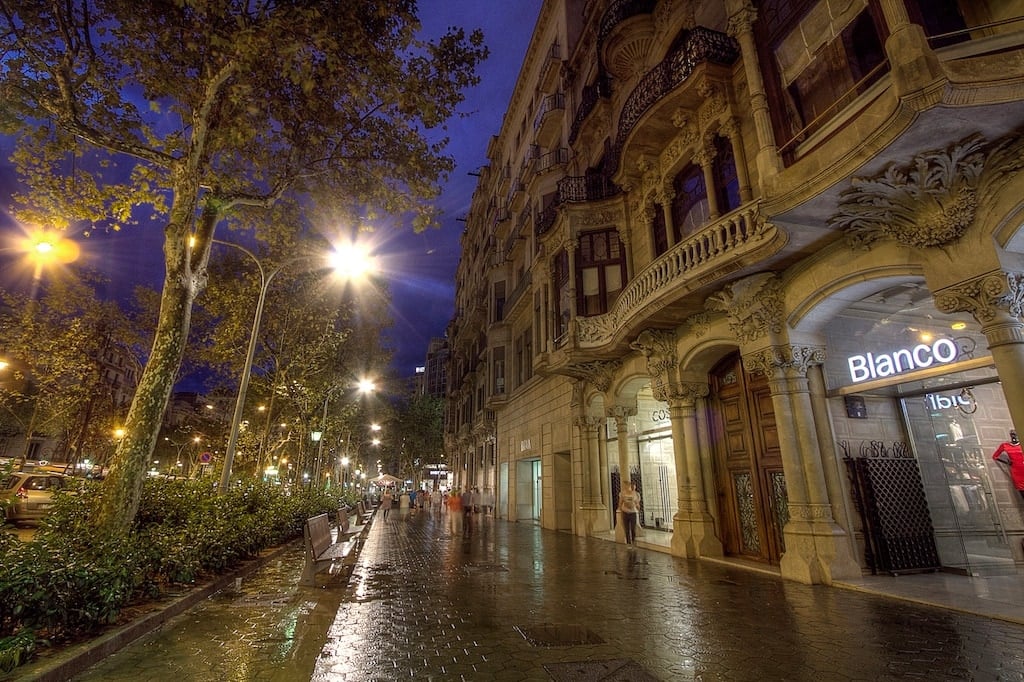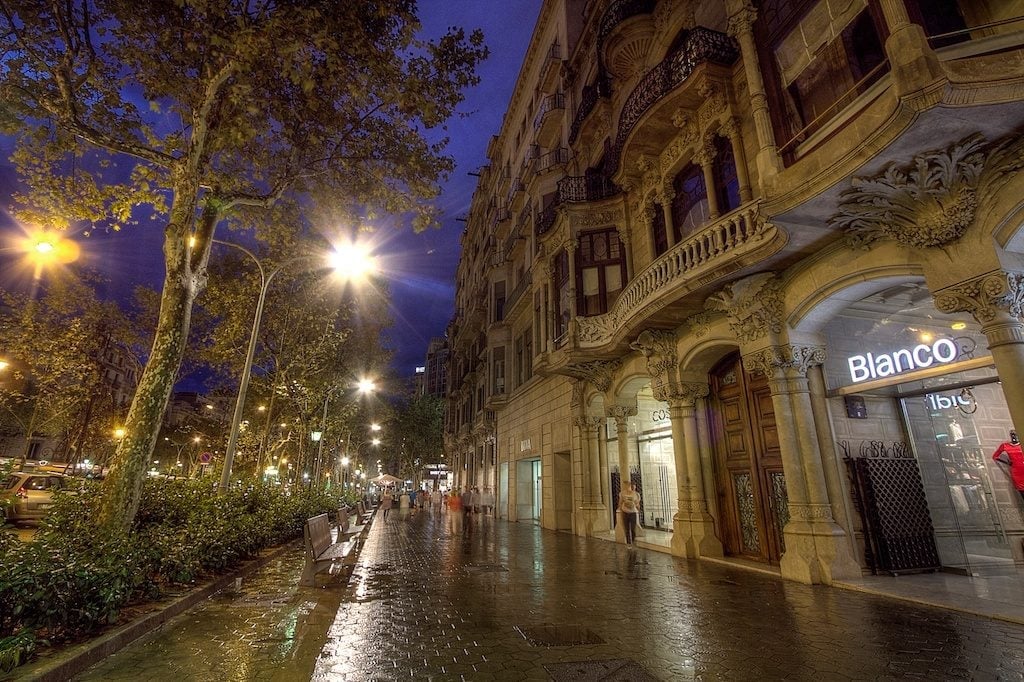 Born Neighborhood
Think artisan shops and boutiques placed in centuries-old gothic buildings -- this is what you get in the Born neighborhood. This gorgeous part of Barcelona's old town is bursting with hidden gems. From handmade shoes and leather goods, to vintage furniture, or funky accessories, you'll find it all in the labyrinth that is El Born. Forget your map, just wander around and admire the variety!
Tastes & Traditions Tour: You can visit the Born neighborhood on Devour Barcelona's Tastes & Traditions Tour. Discover its family-run shops and eateries for yourself on this exclusive tour!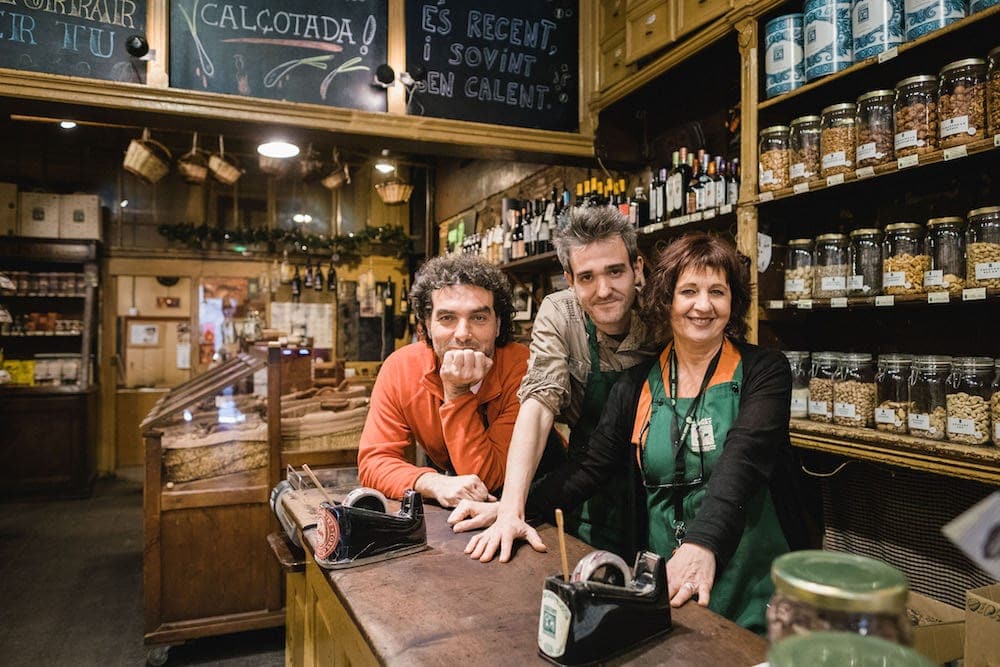 Plaça de Sant Josep Oriol
This charming little plaza is home to some of Barcelona's most unique shopping. The square hosts a lovely outdoor art market every weekend. Here, dozens of local artists show off and sell their best works.
Even if you're not an art fan, Plaça de Sant Josep Oriol is still a great option for where to shop in Barcelona. It's also home to beautiful boutiques, artisan handicraft shops and even some designer stores.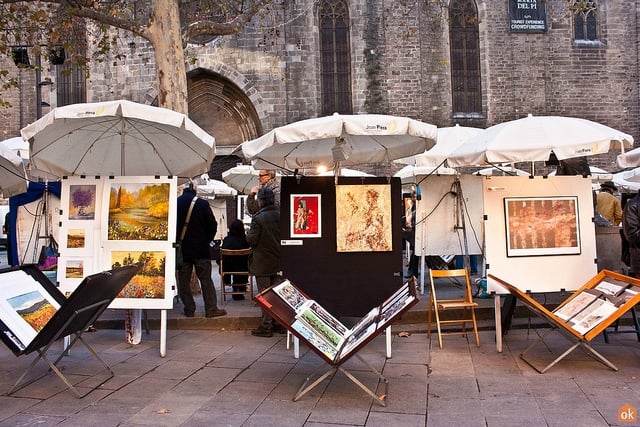 Avinguda Diagonal
Just as its name implies, Avinguda Diagonal slices Barcelona in half diagonally from east to west. As one of Barcelona's major thoroughfares, it cuts through several neighborhoods, including Eixample, Gracia and more.
Avinguda Diagonal is where to shop in Barcelona if you're after high-end, big-name designer items. Here, you can pop in and out of stores like Armani, Gucci, Versace and more. And if the shops here aren't in your budget, it's still a fun street for window shopping!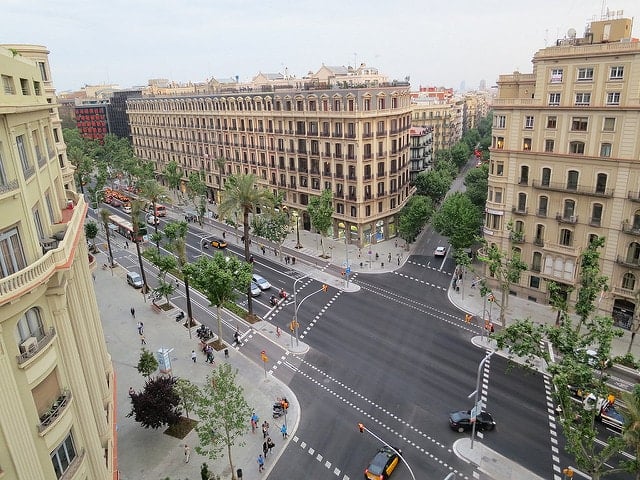 Diagonal Mar
A much more accessible and affordable addition to Avinguda Diagonal can be found at the eastern end of the famous street opposite the beach. Diagonal Mar is Barcelona's newest and most modern mall.
This fashionable shopping Mecca has it all under one roof. In addition to a diverse range of shops, it also offers dozens of restaurants, a multi-screen movie theater and more. This is where to shop in Barcelona until you drop!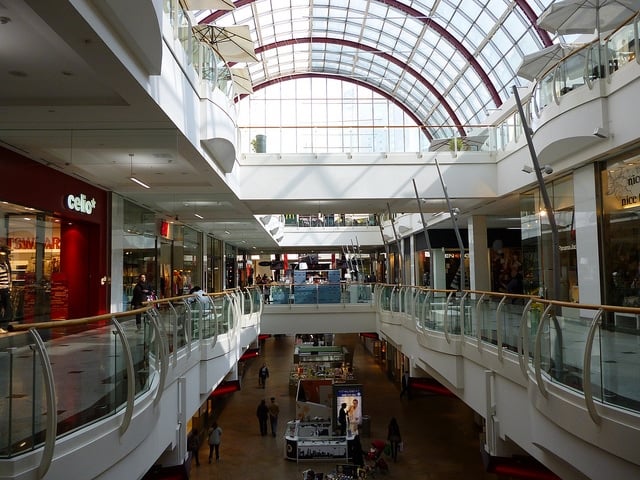 Gracia Neighborhood
If you're looking for quirky boutiques, local wine shops, or funky antiques, Gracia is your place. This off-the-beaten-path neighborhood has resisted the trend towards the big brands and maintains its small streets filled with local shops and cafés.
Start on the main street, Carrer Verdi, and zig-zag your way through the side streets. When you get tired, wander into any of the Gracia neighborhood's authentic bodegas for a wine and snack.
See also: Discover the history of this quirky neighborhood and visit its independent foodie shops and restaurants on the Gracia Neighborhood Food Tour.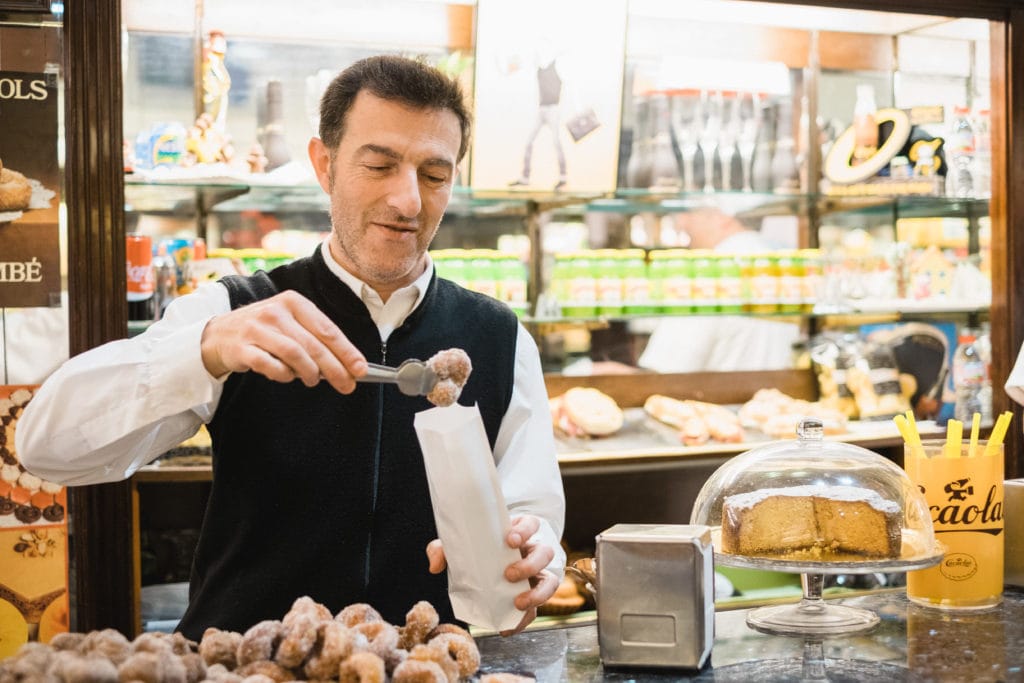 Read more: Don't miss Devour Barcelona's guide to shopping in the Catalan capital!
Where are your favorite places to shop in Barcelona?
Pin me!