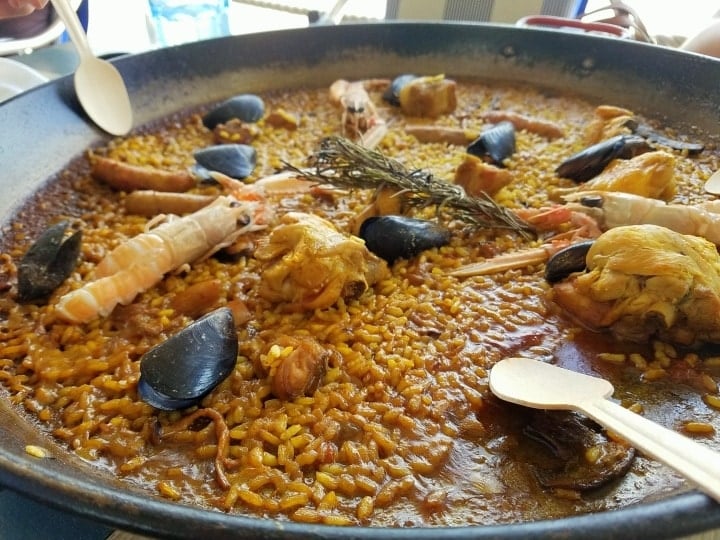 Barcelona, Barcelona, Barcelona…
It's the city everyone asks me about when they find out that I live in Spain. Not too long ago, someone even asked me if it was the capital! But as famous and appealing as Barcelona is, I realize I barely know it at all.
I've been to Barcelona three times. The first time I was studying abroad and went for a long weekend. We saw the typical sights in our guidebook, and tried to find some decent food-- but I remember that the best things I ate that trip were a Pakistani style kebab and a juice from the Boqueria Market. This was before I knew about blogs and TripAdvisor! The next time I visited was only a few weeks later, this time with my parents in tow. They'd come to visit at the end of my program, and I convinced them to travel around a bit.
With them to entertain, I wasted no time trying to find the perfect restaurant. While I didn't know about TripAdvisor or bloggers at the time, I simply went to the places with four-star recommendations in our guidebook. I recall that they were quite good (and quite expensive)-- we tried the famous Cal Pep, a small tapas bar where we trusted the chef to feed us as he saw fit (good decision), and a delicious arrocería (rice restaurant), where we dug into what most tourists never get the chance to try.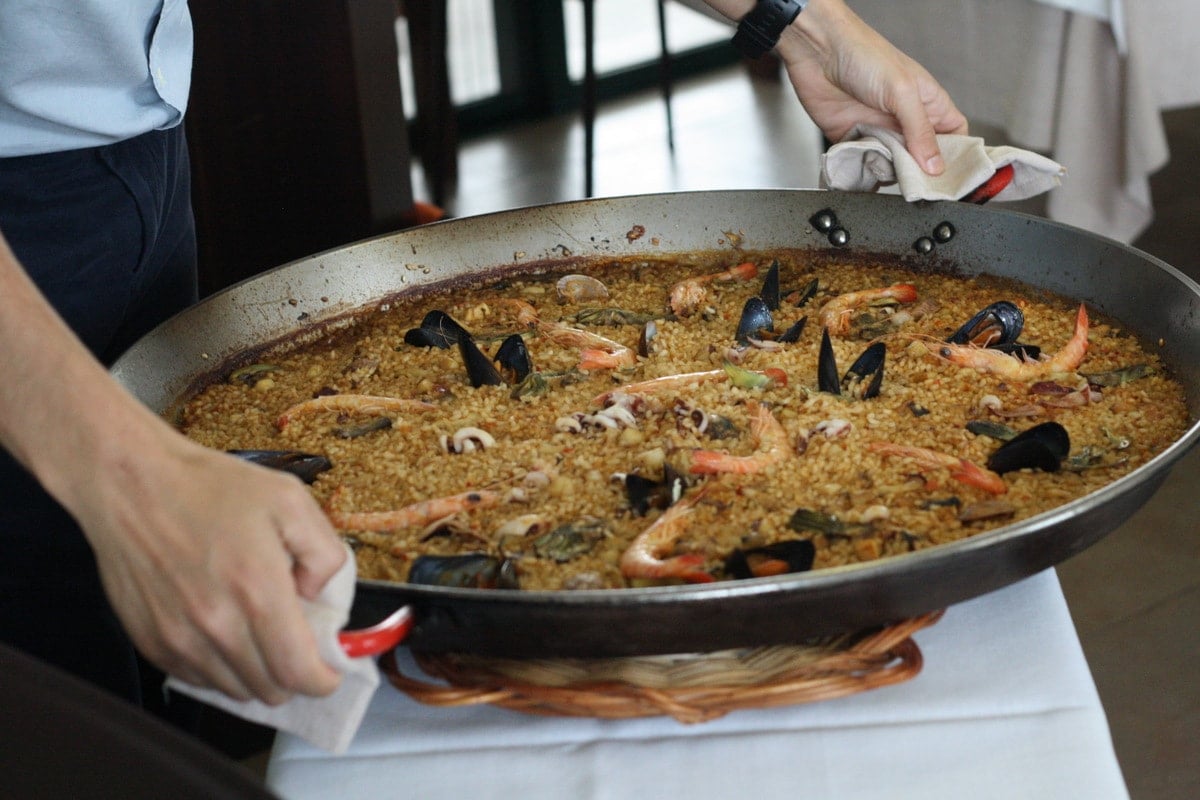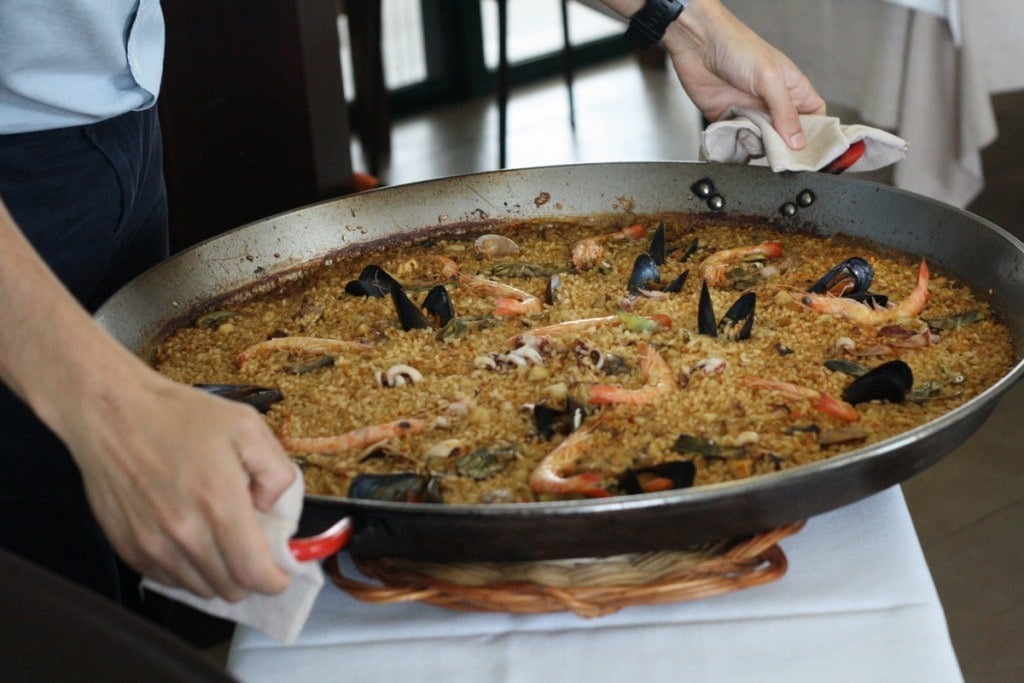 The last time I was in Barcelona was in 2010, and I only stayed a day as part of a layover before going to Budapest for Easter Week. This time I checked out the pretty Gracia neighborhood and skipped the tourist stuff. I didn't eat anything worth remembering!
So, as you can see, it's about time I visit Barcelona again. And this time, I'll visit as a food obsessed blogger in the know (armed with recommendations from fellow bloggers, food writers, and friends). Because Barcelona is about food-- if you know where to go.
Here are my Barcelona food dreams-- 5 foodie thing to do in Barcelona-- if you know something else that belongs here, let me know!
See also: Insider's guide on where to stay in Barcelona
Update! Many years after this post was published, I am a Barcelona food expert! Check out my top tips for eating in Barcelona here, and my Barcelona food tours here!
1. Visit Tickets & the Adria Empire of Poble Sec
These days when I meet someone involved in the Spanish food world, there's always a question I end up asking. Did you ever eat at El Bulli? Likely Spain's most important modern legend, when it closed in 2011 I was still just getting to know modern Spanish cuisine. Luckily, there is still plenty of Adría family fame to go around-- Tickets is Albert and Ferrán Adrià's most emblematic tapas restaurant, and nearby you'll find other thematic spots like Bodega 1900, Pakta, and Enigma.
2. Take a Catalan cooking class
From homemade alioli and romesco sauces to a delicious Fideuà-- I love learning about typical Catalan foods and preparations. I know that there are lots of highly reviewed cooking classes in Barcelona, so you can bet I'll be taking one on my next visit!
3. Eat my way through La Boqueria Market
La Boqueria might be Barcelona's most touristy food market, but like many things, it's touristy because it's fantastic! My previous visits to the city have always included a stop or two to grab a snack or some breakfast tortilla, but next time I want to take a well-researched food tour while inside. I'll be going after the specialties and history behind each of the food booths, and hopefully trying some great new things!
Update! I've now designed and offer an awesome food tour of La Boqueria-- it's called the Early Morning Boqueria Market Tour and visits before the tourist crowds come in, allowing our small group to visit and enjoy this incredible market in a sustainable way.
4. Get my sweets fix
Barcelona is home to some of Spain's most renowned pastry shops and I'm going to sample them one by one as I roll my way through the city. On the list:
Granja Viader for authentic hot chocolate and homemade pastries-- also the inventors of a cold chocolate drink called cacaolat. (We eat breakfast here on our Boqueria Tour -- see above!)
Escribà, a bakery that has been around for more than 100 years serving desserts that look to die for!
Bubo for tiny, beautiful bites which are perfect for someone like me who wants to try it all!
Hoffman for their incredible stuffed croissants.
La Pastisseria, a bakery in the gorgeous Eixample neighborhood with cakes that look (almost) too good to eat!
5. Have a picnic in Parc Güell
Appreciating Gaudi's works are absolutely essential to enjoying Barcelona and Parc Güell is one of my favorite places in the city. I plan to go back with a lovely picnic, filled with Catalan embutidos (cured meats) and cheeses. Maybe we'll be able to sneak in some crisp local cava as well...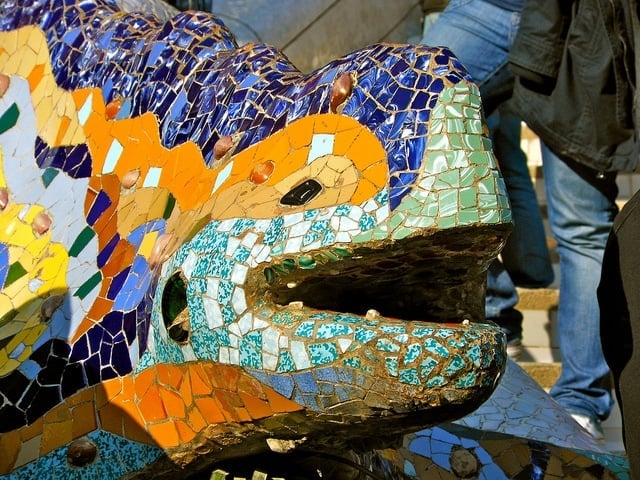 6. Take a Barcelona food tour
How could I not? A food tour (or two or three) is an absolute must in Barcelona. I want a fellow food obsessed local to take me around and show me everything they love. I'm sure I'll find plenty of options, and hopefully be able to explore some new neighborhoods!
Update: As many of you who have been reading over the years now know- I offer lots of fun food tours in Barcelona! Devour Barcelona has won the TripAdvisor award of excellence each year since the beginning. Our tours and experiences include:
Just writing about the food in Barcelona has given me more motivation to go back soon. I just need to make sure that I make time to get through this list! If anyone reading has other suggestions, please leave them in the comments. You can also check out our Barcelona travel blog here for more things to do (and eat) in Barcelona.
What is your Barcelona food dream?
Photo credits: Sarah_Ackerman, and elias_daniel