Falling for the tastes of "Spanish Tuscany"
After our visit to the surreal almazara (olive oil factory) Cortijo Ángulo, I couldn't imagine anywhere else in Jaén coming close to being as impressive. But our visit to Castillo de Canena in what is considered "Spanish Tuscany" proved me wrong. The opposite of our earlier visit, Castillo de Canena first dazzles visitors with its rich history and traditions, and later goes on to provide some of the most incredible olive oil I've ever tasted.
Castillo de Canena: A family project
Upon our arrival we were graciously met by Francisco Vañó, one of the owners of the fortress-turned-castle-- that's right, in Spain there are plenty of fortresses and castles that are privately owned. This ancient Arab fortress was renovated during the period of Andalusian renaissance, and was acquired by the Vañó family in the late 1700's. Since the very beginning, the family dedicated themselves to the production of olive oil, and pride themselves on still producing their final product from start to finish. I didn't know it at the time, but Castillo de Canena is pretty famous all around the world for their superior quality extra virgin olive oils, made with olives that are hand-picked and quickly transported to their mills for optimum freshness.
We began with a grand tour of their property, an incredible monument with amazing views of the countryside. After fully appreciating its beauty, we headed into the tasting room. The walls were filled with international press and prizes for their oils, small representations of the hard work of one family and their 75 employees.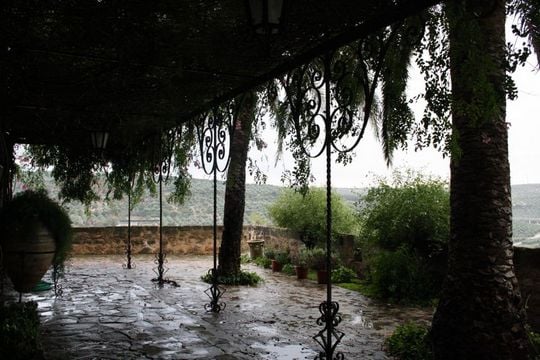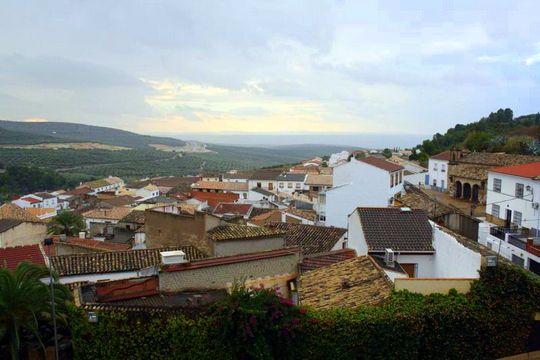 A new meaning for fresh olive oil
As we sat down, something incredible happened. Francisco took out a bottle of the harvest's newest oil-- only 48 hours had passed since it was bottled, and it had been filtered only 12 hours after extraction. It was bright green, something we had never seen before. You see, the color of an olive oil depends on the amount of chlorophyll in the olive fruit (which depends on a region's climate) and the when the olives are harvested and pressed. These olives had been harvested early in the season (October), which generally leads to greener oils.
As we tasted one of the most exclusive extra virgin olive oils in the entire world, the room grew quiet. It had never been so clear that olive oils are indeed complex, just like wines, and have such distinct flavor profiles. There were notes of tomato, herbs, grass, and a spicy finish. It deserved its moment of silence.
As if tasting this masterpiece wasn't enough, we were each given a bottle to take home. I've been using it every day on my morning toast since then, and I'm starting to worry as it's running out. An interesting note that Francisco shared with us about buying unfiltered versus filtered olive oil was that they are essentially the same quality, although unfiltered oils can become defective in a much shorter time period (a few months) than filtered oils. This is due to the small amounts of oxygen and residue that unfiltered olive oils still contain. He told us that if he knew with 100% assurance that we would consume our gifts within one month, he would have given us the unfiltered product. But, knowing that we likely wouldn't consume the bottle so quickly, he opted for the filtered version.
A clear vision
What I really appreciated about our visit to Castillo de Canena was Francisco's honesty and transparency. He made certain things clear-- he prefers traditional olive bushes to towering trees, he likes to do things naturally and takes pride in the company's awards for environmental care. He believes that if the land is good enough, it only takes hard work to produce an incredible product. Also, despite Jaén producing almost exclusively the Picual variety of extra virgin olive oil, he made sure to prove to the world that an incredible Arbequina is possible too-- and that is what we tried.
At Castillo de Canena passion is an understatement, and this family and its employees live, breathe, and (of course) eat extra virgin olive oil. Once you taste it, it's not difficult to understand why.