This blog post was originally posted on September 9, 2015 and was updated on August 9, 2017.
Up until a few years ago, the idea of craft beer in Spain didn't seem to be very popular. Most people would head to their local bar and order a caña, which is basically a small glass of draft beer. On tap you would find the local beers—nothing fancy—and in Malaga that means usually either Victoria or Cruzcampo. However, that's all changing with the trend of new and innovative places to drink craft beer in Malaga.
Of course, you've always been able to find international beers in Irish pubs or in the specialty section of higher end grocery stores, but locals and visiting beer aficionados alike are very pleased about the number of craft beer places that have popped up in Malaga in recent years. In fact, more and more people are interested in brewing their own beers at home. It's a great way to cool off in Malaga, too! But it seems this is a trend that is here to stay, so if you enjoy a good brew, head to one of these great places to drink craft beer in Malaga.
Where to Drink Craft Beer in Malaga
1. Cervecería Arte & Sana
Arte & Sana is a bar that could easily be plucked right out of Bushwick in New York City. With minimal decor and the daily selection of craft beers written in chalk along the back wall, you feel immediately comfortable and at home.
The bartenders are more than helpful in picking out either one of the beers that are on tap or one of their bottled beers. Try the locally made Malaqa Beers—the "Back to School" is a noteworthy standout.
Address: Plaza de la Merced, 5
2. Central Beers
You'll fall in love with Central Beers from the moment you walk inside. This great joint is located in the center of town and prides itself on its local atmosphere. With beautiful wood decoration and a computer screen mounted on the wall showcasing the beers on tap, Central Beers serves up a good selection of artisanal and craft brews, a variety of hamburgers, and often shows sports on TV.
Address: Calle Cárcer, 6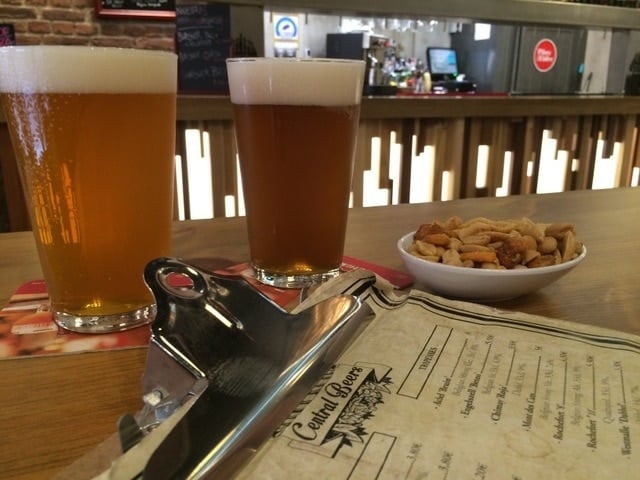 3. El Rincón del Cervecero
If you are in the SoHo area, El Rincón del Cervecero is the perfect place to grab a craft beer. There's a huge terrace so you can enjoy your beers outside in the sun, although there is also ample space indoors for the winter. They have a good selection, and as a bonus, your beer comes served with a plate of potato chips and slices of chorizo! This is a great option after visiting the CAC and enjoying the artsy ambiance of SoHo.
Address: Calle Casas de Campos, 5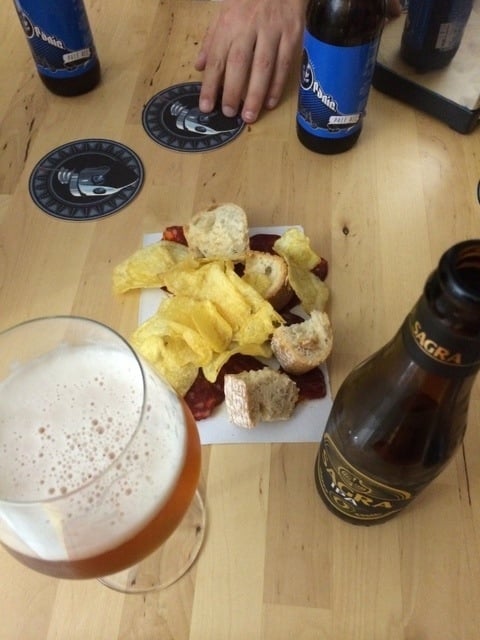 4. La Botica de la Cerveza
This is a little place just a few blocks up from the Plaza de la Merced, but it's certainly making a name for itself in Malaga's craft beer scene. With over 300 different kinds of artisanal brews, it's no wonder! The Botica is also a great place to buy craft beer (from Spain and elsewhere) and they offer gift packs, as well as sales online.
Address: Calle Victoria, 13
See also: More great suggestions for where to drink craft beer in Malaga!
Pin me!