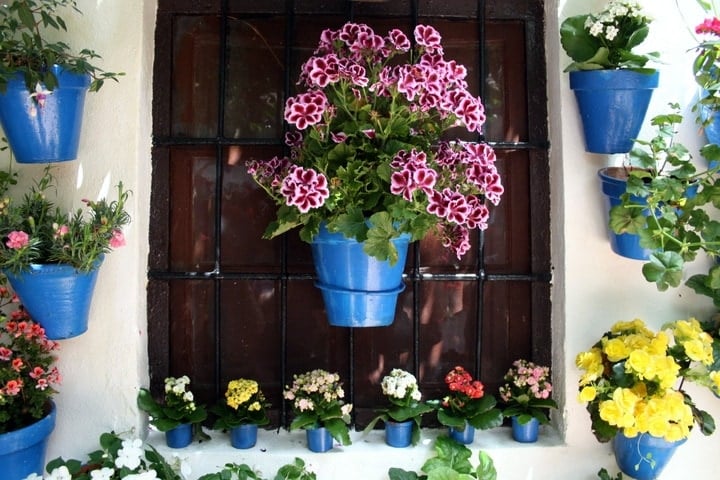 Ever since first moving from the US to Andalusia in 2009, I've been hearing people rave about the Cordoba Patio Festival. Like a home and garden show, the Cordoba patio festival is a special time of year when private Cordoba homes open up their doors and display their ornate patios for the world to see. Visits are free, and there are competitions for the prettiest patios. The best part? Once you tire of all the beauty (or the extreme heat) you can cool off with a glass of local wine and some delicious Cordoba specialties!
Why patios?
The patios of Andalusia date all the way back to Roman times when they collected rainwater. But the most obvious influence on the modern day patio comes from the period of Moorish rule, when Andalusia was still Al Andalus. The Moors were the Arab and Berber tribes who invaded Spain in 711 and spent 800 years in parts of Andalusia. Their influence is everywhere, and the Moorish style patio is a feature of nearly any traditional Andalusian home. Many believe that Cordoba has the most beautiful patios in Spain, but it's hard to tell when the majority are hidden away behind unassuming gates for most of the year.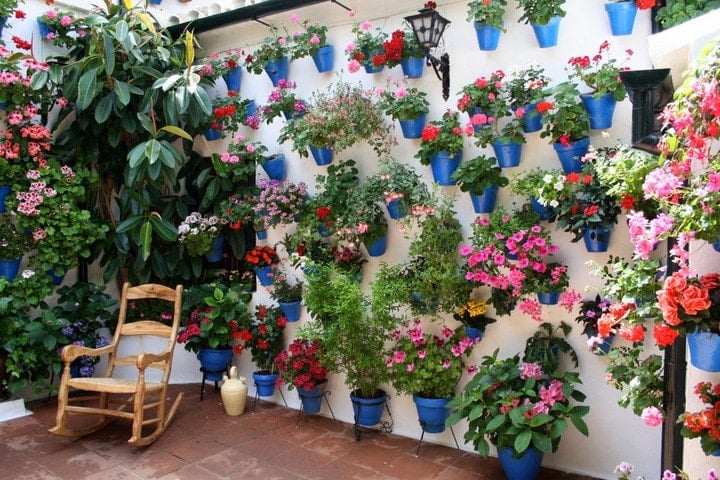 The Cordoba Patio Festival
But every May since 1921 the Cordoba Patio Festival motivates locals to open their homes in the name of friendly competition. The patio festival is one of Cordoba's annual May events, along with a festival of flower crosses (Las Cruces de Mayo) and also the town fair (La Feria de Cordoba). In 2012 the festival became one of UNESCO's World Intangible Cultural Heritage Sites, which was an exciting honor for the city.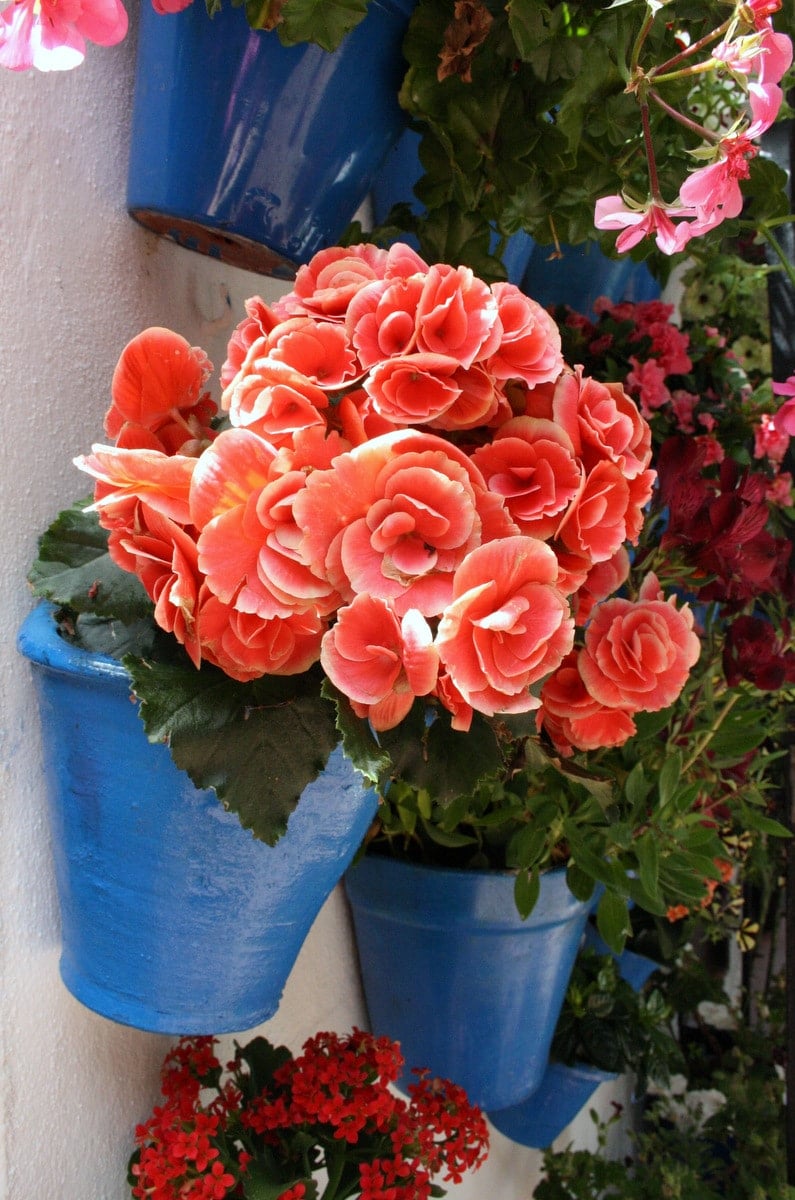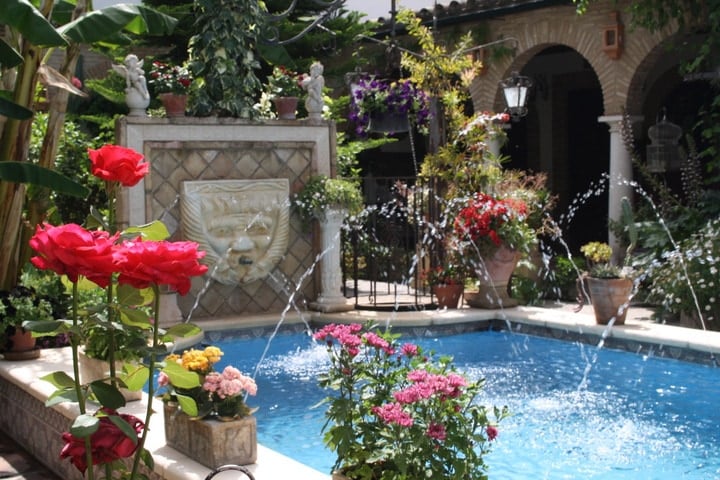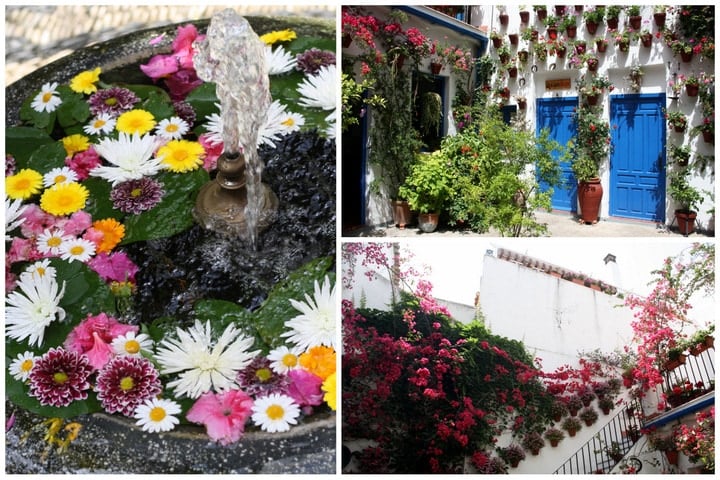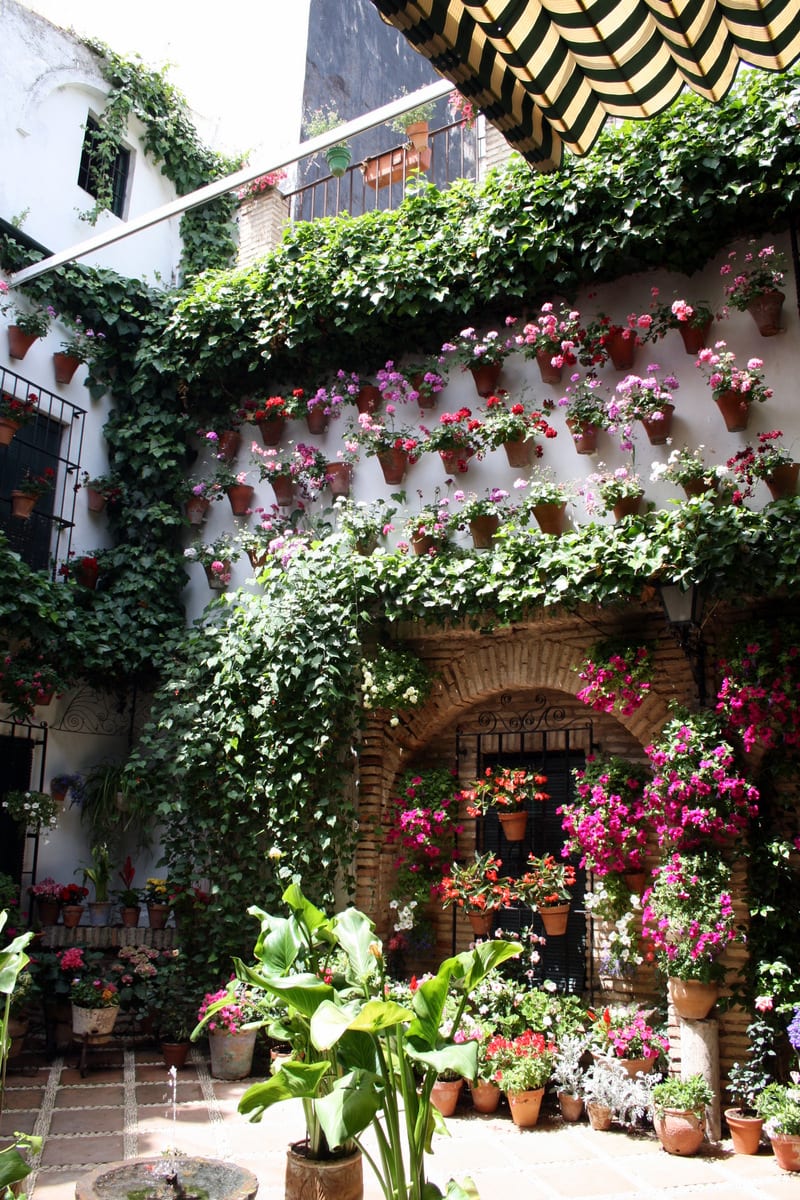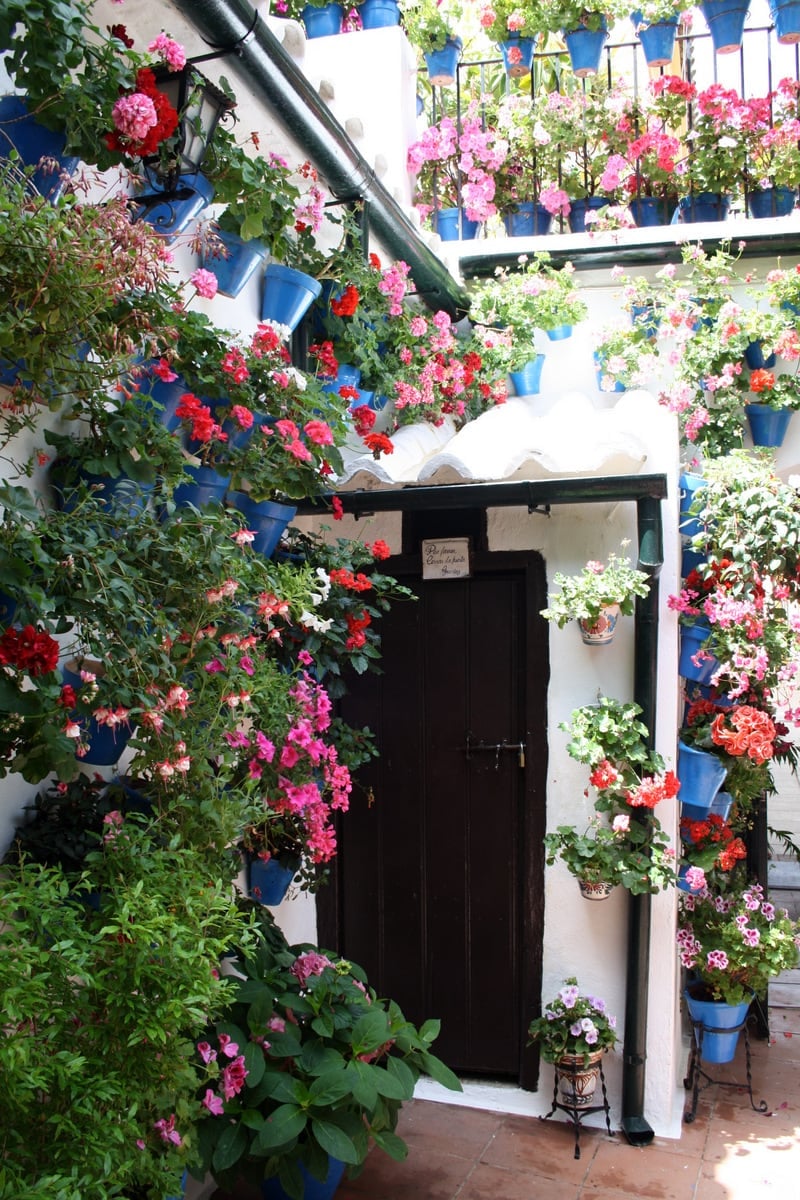 Where to eat in Cordoba after the patio Festival
The patios are amazing, but the Cordoba sun is hot and unforgiving. We happened upon a heat wave this year, with temperatures soaring past 40°C (104°F) the day we arrived. We visited the patios during the morning hours (official hours are from 11am to 2pm and from 8pm to 10pm) and before long we were ready for some serious sustenance.
I would recommend the following tapas bars and restaurants when visiting Cordoba:
Garum 2.1: One of my favorite tapas bars in Cordoba, this place is famous for both its classic and modern takes on local specialties. Their salmorejo has won the prize for the best in Cordoba, and is definitely one of the best I've ever had (and I'm an expert!).
Casa Pepe Judería: Just in case you forget you're in Cordoba, have a bite at this gorgeous restaurant, tucked away in the Jewish quarter. The surroundings are beautiful and the tapas are good.
La Regadera: Quite possible the best restaurant in Cordoba, the food here is prepared with great care and the best quality ingredients.
Taberna Gongora: For big portions and a hunting lodge ambiance, check out this local restaurant, famous for game meats like venison and wild boar. Wash it all down with a glass of the local Montilla Moriles white wine.
Taberna Luque: Antonio and Maria are a husband and wife team who cook delicious food in their tiny space. I visited for a hearty breakfast of eggs and ham-- absolutely delicious with coffee and freshly squeezed orange juice.
Check out Madrid Food Tour's tips for more of what to eat in Cordoba.
This visit we enjoyed a leisurely lunch at La Regadera, where we enjoyed some of the most delicious food I've had in Cordoba. The restaurant is a bit more expensive than others nearby, but well worth it for the quality of food and wine.
Next year's patio festival will be here before you know it-- don't miss it like I did all these years! To find updated information about visiting the Cordoba Patio Festival check out the Cordoba city website.
If you have a recommendation on where to eat in Cordoba, please leave a comment for my next visit!