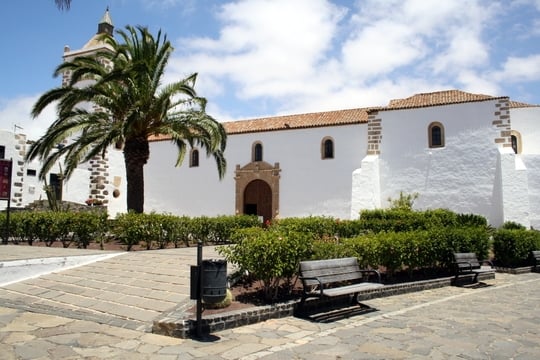 If you'd asked me two weeks ago to tell you about the typical foods of Fuerteventura, I wouldn't have known where to begin. Small, sweet bananas rang a bell, and I knew that the slightly spicy mojo picón sauce was definitely from the Canary Islands. I figured that, being an island, fish would be a big source of nutrition but I had no idea which ones.
After only 48 hours in Fuerteventura I am far from an expert on Canarian cuisine, but I can tell you about the different Canarian specialties that I was able to try. Apart from my own research and restaurant hunting, we had an advantage as guests of the Hotel Elba Palace Golf. We were sampling their Gourmet & Volcanic Break, which includes wine tasting, cheese tasting, and an entire day trip dedicated to "The Flavors of Fuerteventura". While I'm not generally one for organized excursions, this was a fantastic way to see a large part of the island in only a day, while not having to worry about driving up and down mountains. We also got to meet some very interesting local food producers and try some great local Fuerteventura food products!
Here are my Fuerteventura food highlights:
Fresh Produce
Fuerteventura and the rest of the Canary Islands grow some interesting produce that isn't very common on the mainland. Apart from their excellent tomatoes, the island's farms have more recently experimented with tropical fruits like papaya, pineapple, and avocados. Read about the project here (in Spanish).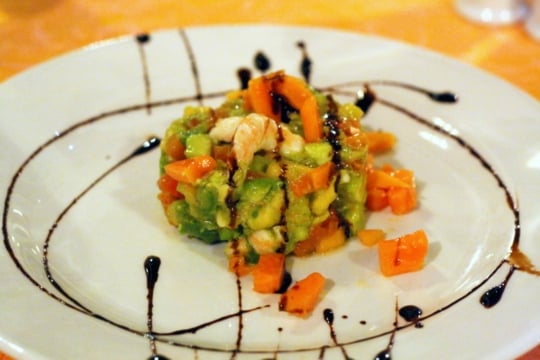 Majorero Cheese
The island's local cheese is called queso Majorero, after the island locals who are called majos. A goat milk cheese, the wheels are often rubbed in olive oil, paprika, or a mix of corn meal and wheat meal called gofio. They also make a smoked version, which was quite delicious.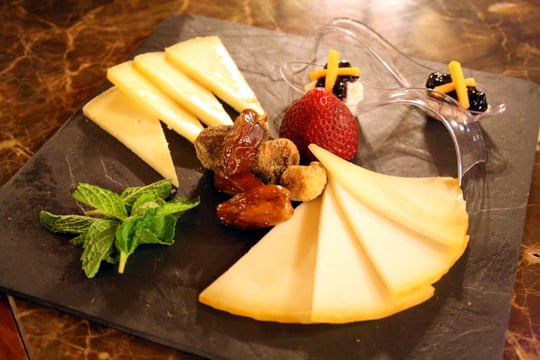 Extra Virgin Olive Oil
I am a life long fan of Spanish olive oil, and Fuerteventura is home to a gorgeous native variety called Verdial that was quite different from the intense Picual variety I usually buy . It was so incredibly delicious I had to stop myself from buying bottles upon bottles, as I knew we couldn't bring in on our carry on luggage.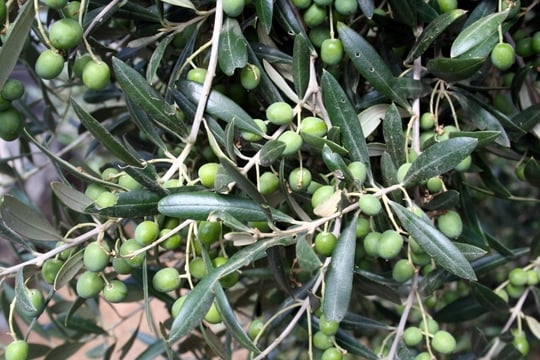 Mojo Picón
The Canarian people say that every mojo picón recipe is slightly different, and I definitely believe it. This addictive sauce was served at nearly every meal we enjoyed, but was always a different color, texture, and level of spiciness. The main ingredients in the red mojo picón (there is also a green version) are olive oil, vinegar, paprika (or a dried pepper), and garlic.
Get the recipes! Mojo picón and mojo verde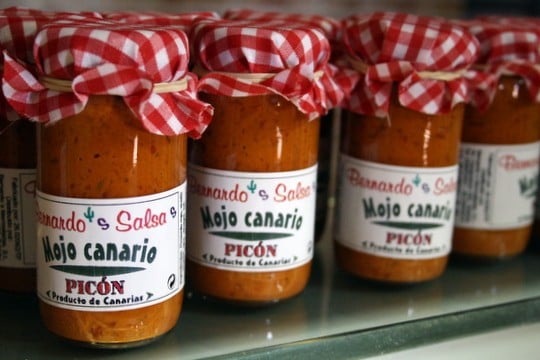 Papas Arrugás
The perfect compliment to a good mojo picón sauce are perfectly cooked papas arrugás (technically, papas arrugadas). The translation would be wrinkly potatoes, and that is essentially what they are. They were traditionally cooked in super salty seawater and then baked until wrinkly. The smaller the potatoes, the better the taste.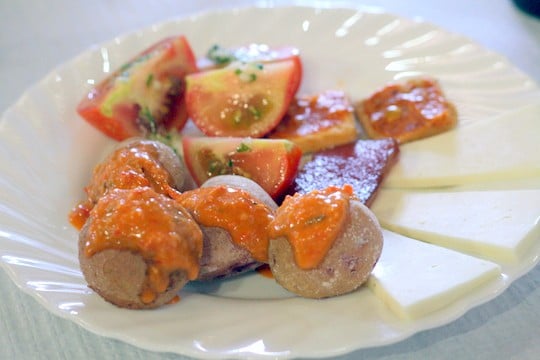 Fresh Fish
While goats and cattle were more important than any sort of fishing industry for most of the island's history, that certainly doesn't mean that people in Fuerteventura don't eat fish! On the contrary, fresh fish is found throughout the island and it is typical for a restaurant to advertise their catch of the day at market price. I'd highly recommend the Parrot Fish (Vieja) and the Gilthead Bream (Dorada).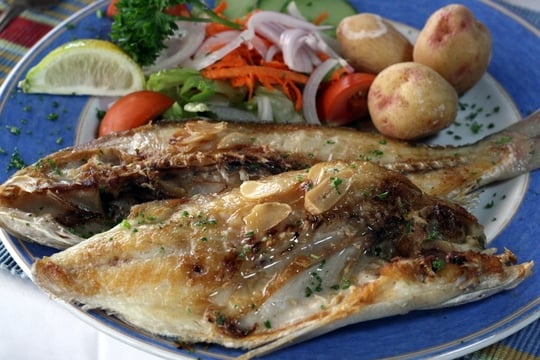 Goat
For many years Fuerteventura's main industry was goat and cattle farming, and many families throughout the island still raise goats. This has resulted in some of Fuerteventura's most delicious and traditional dishes-- rich goat stews and braised goat dishes. I love goat, and would seriously go back to Fuerteventura just to eat this dish all across the island!
Dessert Liquors
Goat milk liquor or honey rum? A tough choice indeed, as both options are perfect for an after dinner drink.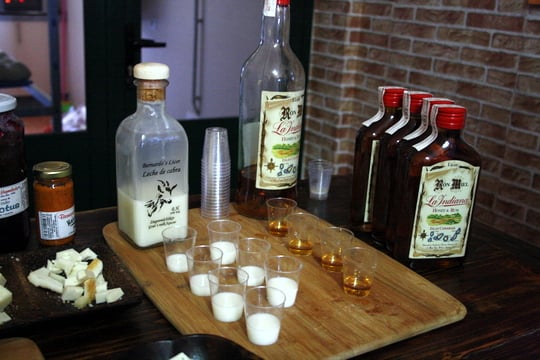 Gofio
Gofio is a mix of toasted cornmeal and wheatmeal that was once a staple of the Canarian diet. Back when bread was a luxury, a bit of gofio mixed with water went a long way. Nowadays, gofio is used as a thickening agent in some of the island's famous stews, and is also the start ingredient in the popular gofio mousse, a very sweet dessert found in local restaurants.
Aloe Vera
While not exactly common, I might as well mention my first experience with eating aloe vera. Fuerteventura is home to the largest aloe vera factory in Europe, and apart from making some of the best skin creams in the world, some aloe vera is also destined for our stomachs! We tried it confitado, basically covered in sugar like the fruit in most trail mixes.
We may have only spent 48 hours in Fuerteventura, but we were eating or drinking for most of it. These were the highlights, but we sampled much more, and left plenty of room for our next visit . If you visit the island looking for authentic and local Fuerteventura food, it is fairly easy to find. But be careful, as the beach areas are filled with international restaurants and tourist traps!
What flavor of Fuerteventura would you like to try?
We were guests of the Hotel Elba Palace Golf, but all opinions of Fuerteventura food are our own.
Pin me!