Visiting a new city during Christmas or New Year's can be challenging. An unfamiliar culture combined with wacky holiday schedules at stores and tourist attractions can make it hard to get acclimated. However, that doesn't mean that you shouldn't embrace the situation! The winter holidays in Valencia are magical and feel like something right out of a storybook. If you're not sure what to do on Christmas or New Year's Day, no worries. Here's how to make the most of your vacation and enjoy the holidays in Valencia like a local.
What to Do Over the Winter Holidays in Valencia
Visit a Christmas market
Nothing says "Christmas in Europe" quite like the idyllic markets that pop up every winter across the continent. Valencia is no different and offers a beautiful variety of markets to enjoy. Many even open on Christmas and New Year's Day, making it the perfect way to spend your holidays in Valencia.
Marvel at one of Valencia's extravagant "belenes"
If there's one thing Spaniards go all out for at Christmas, it's belenes. These aren't your grandma's Nativity scenes. A typical belén (which means Bethlehem in Spanish) shows just that—the entire town on the night of Jesus's birth. From your typical Mary and Joseph in the stable to innkeepers, animals and residents of the town, nobody is missing from a Spanish belén.
Valencia has dozens of belenes all over the city, many of which are open on Christmas and New Year's Day. Each is more ornate and spectacular than the last. Spend your holidays in Valencia visiting several and try to pick a favorite!
Embrace your inner child at the Feria de Atracciones
Yes, you heard that right. One of valencianos' favorite Christmas traditions is the annual Feria de Atracciones de Navidad, a Christmas amusement park. Dates change every year, but it's generally open from early December until the end of January. Kids and adults alike love this whimsical family tradition!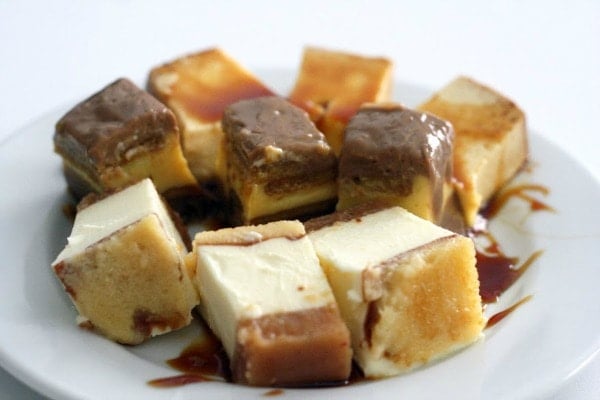 See Also: Top Kid-Friendly Activities in Valencia
Take a walk and see the Christmas decorations
Valencia looks like something out of a fairy tale at Christmas, with the entire city center dressed up in holiday lights and festive decor. Get some fresh air and take a walk around town to enjoy the holiday beauty and get into the spirit.
Devour a home-cooked meal
It's true that many restaurants, cafes and bars close on holidays in Valencia. However, there are still several outstanding places to enjoy delicious and authentic food on Christmas and New Year's Day. Keep in mind that you may need to call ahead to reserve your spot, but rest assured that you'll be enjoying warm, homemade food that will keep you full for your day of exploring.
Read More: 5 Ways to Enjoy Valencia in Winter
Pin me!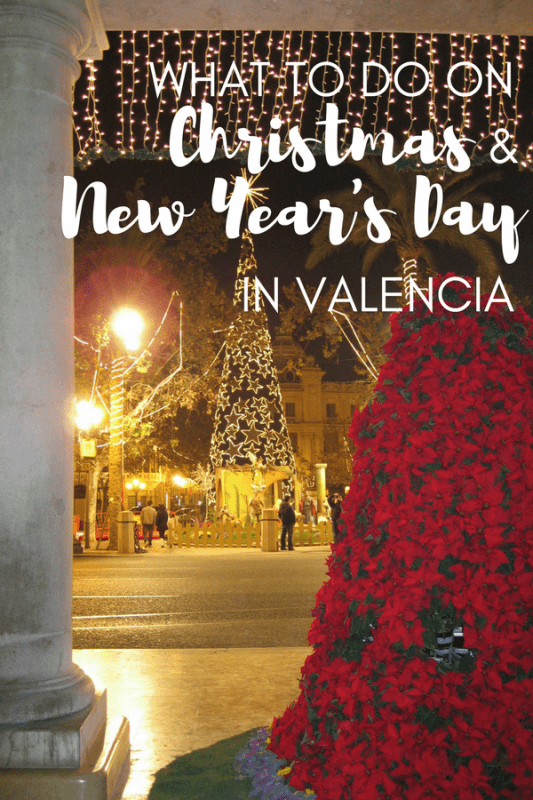 Photo Credit: Alberto Ceballos