Spending the winter holidays in Granada can be a magical experience if you know what to do. While on the surface, it might seem like there's not much to do on Christmas and New Year's Day as a tourist in Spain with many businesses and tourist attractions closing for the day, there are still plenty of ways to enjoy the holidays in Granada as a visitor. No matter how you decide to spend your day, make it a good one!
Spending the Winter Holidays in Granada: What to Do on Christmas & New Year's Day
1. Start the day with churros
Rise and shine with every Spaniard's favorite winter holiday breakfast! On December 25 and January 1, churrerías across the city open bright and early. In the case of the latter date, some revelers might still be out celebrating the new year! Granadinos start lining up as soon as possible to take home piping hot churros and chocolate to enjoy with family, and it's not unusual for lines to be out the door by 7 a.m.! This is definitely one tradition that can't be missed over the holidays in Granada.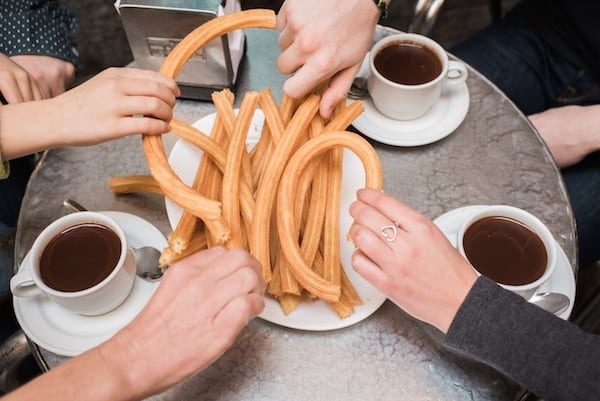 2. Take a walk and enjoy the lights
Granada's Christmas lights officially get switched on in early December and light up the city's streets until well into January. Be sure to take some time for an evening paseo and marvel at the more than 2 million tiny LED lights twinkling throughout the city. Don't miss the relatively new addition to the decor: a 7-meter-high Santa Claus figure, the largest in Europe!
3. Enjoy a show
Escape the cold (Granada gets pretty chilly for Andalusia!) and enjoy some world-class entertainment by enjoying one of the many incredible performances over the holidays in Granada. The Palacio de Congresos usually hosts spectacular performances throughout December and January, with extra-special events planned for Christmas and New Year's Day. It's an elegant, unforgettable way to enjoy the holidays in Granada.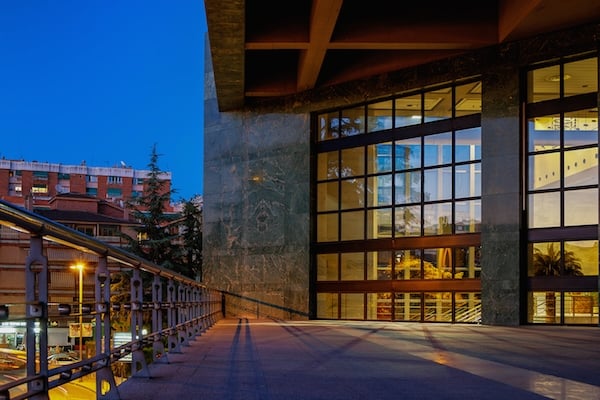 4. Marvel at Granada's extravagant belenes
Spain's belenes are extravagant Nativity scenes depicting not just the traditional manger scene but rather the entire town of Bethlehem. All throughout the holidays in Granada, belenes pop up all over town. They're usually free to visit and most (though not all) are open on Christmas and New Year's Day. Don't miss some of the best—use a map to plan your journey through the many little towns of Bethlehem.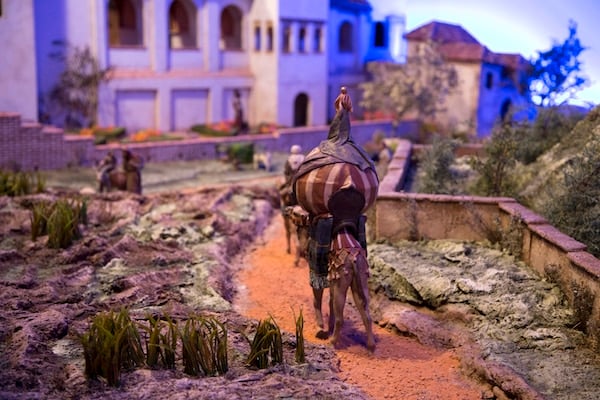 5. Indulge in Spanish seasonal treats
While visitors might be hard-pressed to find peppermint and gingerbread-flavored sweets in Spain, take advantage of this special time of year to try some of Spain's best holiday treats! From powdery polvorón cookies to crunchy or soft turrón, Spanish Christmas sweets are unique and delicious. Stock up before December 25 by visiting one of the stalls in the Christmas market, then spend the day tasting them all and finding your favorites!
See Also: How to enjoy Granada in December
Pin me!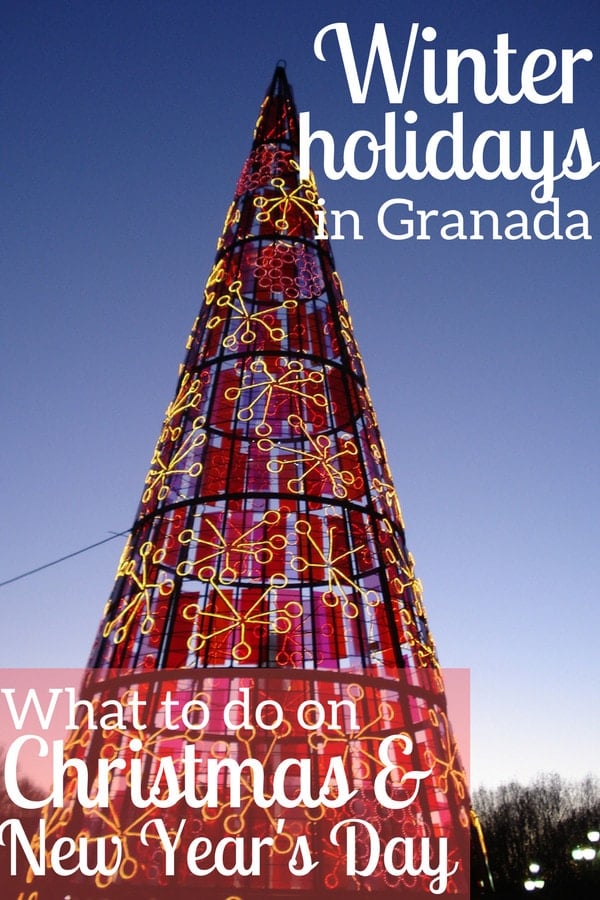 Photo Credit: losmininos