This blog post was originally posted on December 18, 2015 and was updated on December 13, 2017.
Are you planning to spend New Year's Eve in Malaga this year? If so, you've picked a great way to ring in the New Year. Thanks to the mild temperatures and vibrant city center, there is always something going on, and no matter what you're looking for, your year will be off to a great start.
Celebrating New Year's Eve in Malaga
Let's start with dinner
Most Spanish families get together on New Year's Eve for a special dinner, which may be surprising. Many visitors are used to spending New Year's Eve with our friends at a party in the city center and counting down to the New Year at midnight.
That means that here in Malaga you will find that many Spanish families gather at home or at a nice restaurant to ring in the new year. Be sure to make reservations for dinner, and where better than with a view of the sea?
The Balneario Baños del Carmen, an old tennis club turned restaurant that is right on the water, offers a gorgeous view of the Mediterranean and traditional Spanish food. There's no better place for dinner on New Year's Eve in Malaga.
Countdown to midnight
When it gets close to midnight, make sure to have 12 grapes ready. In Spain, the tradition is to eat one grape for every chime of the clock. It's quite difficult to eat all 12 grapes, but if you manage to do so in time to the chimes, you'll supposedly have good luck all year long!
If you want to get in on the action, head to the Plaza de la Constitución where the big clock on the Banesto building will mark the start of the New Year. It's generally packed with people, as the temperatures aren't too cold and you have the opportunity to go out dancing afterwards.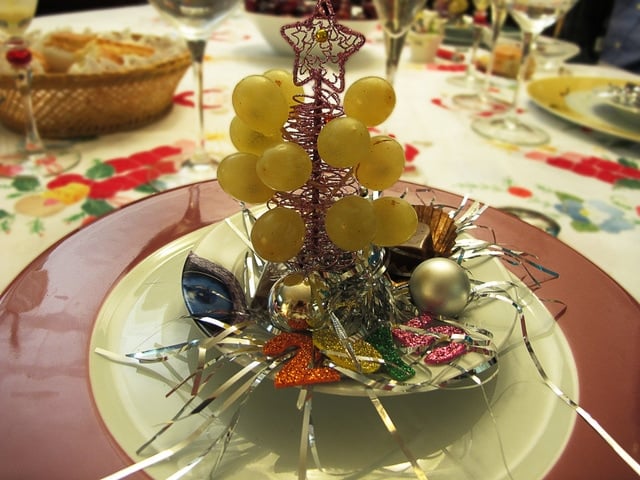 A glass of cava to toast a happy new year
If you want that special place to toast the New Year, head up to one of the rooftop terraces in Malaga and order a cup of cava or sparkling cider. The views are spectacular and you'll be glad you decided to ring in the New Year up above it all.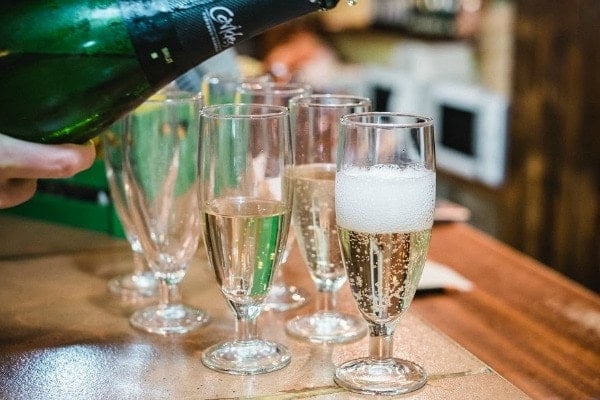 Dance until dawn
The Spanish are known for their ability to throw a good party, and New Year's Eve in Malaga is no exception. If you head to the center almost all the night clubs will have special New Year's Eve offers.
Whatever your style of music, you'll be sure to find a place to dance. Of course, be aware that most places fill up quickly, so be prepared to dance elbow to elbow with the rest of Malaga.
See Also: Guide to nightlife in Malaga
Start the year with churros
Now that you've danced your heels off, you'll be wanting a bit of breakfast before heading back to your hotel to sleep. In true Spanish tradition, the best breakfast after a night out on the town is a hot and crispy plate of churros with chocolate. It's a sweet way to end a fantastic night. There's no better way to start your New Year off deliciously.
Hungry yet? Here's where to find the best churros in Malaga.
Pin me!