Has a co-worker offered you a crumbly treat this winter? Discover the history story behind mantecados and polvorones, the most popular Spanish Christmas cookies!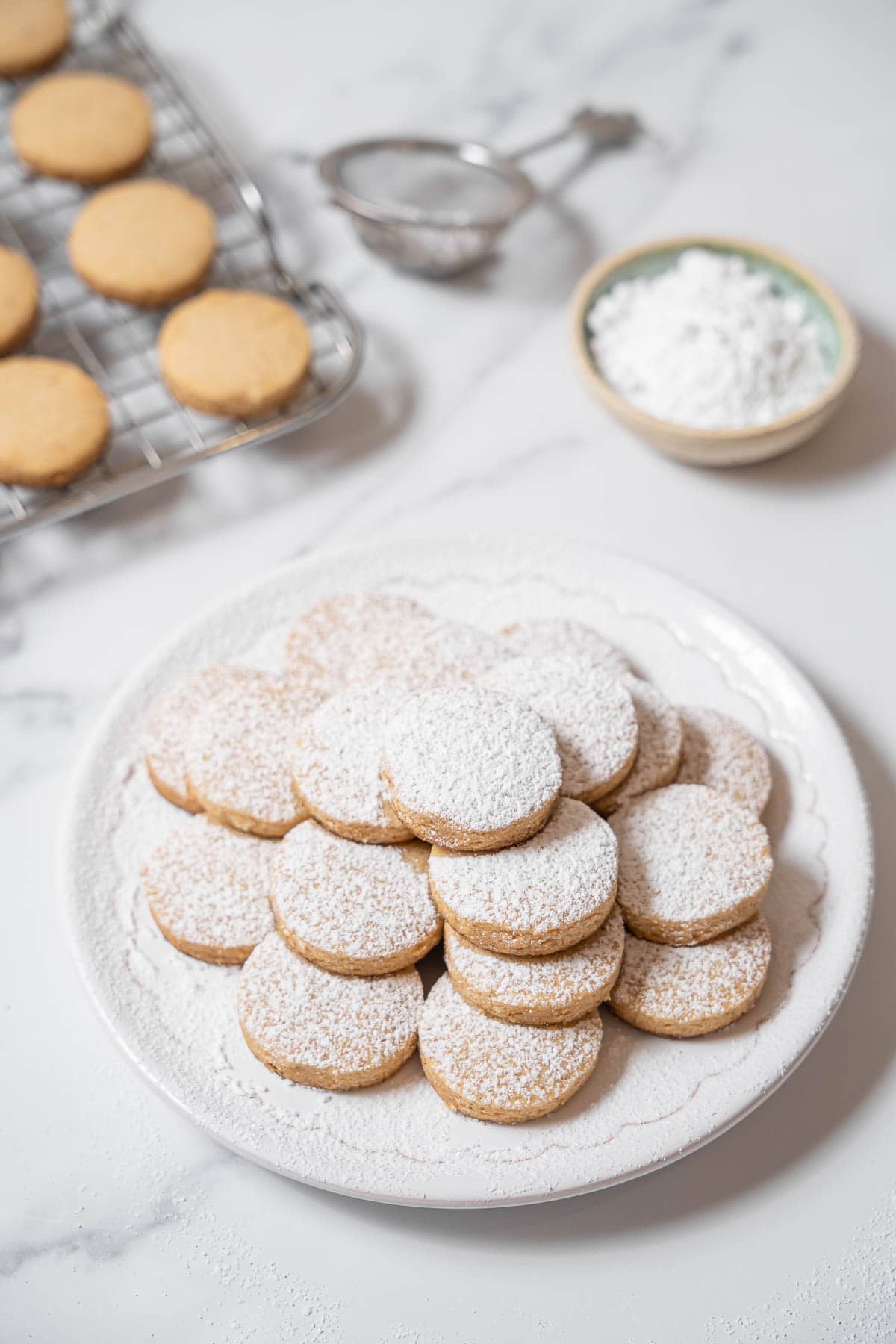 Here in Spain, people don't usually do much baking.
The local pastry selection is rather limited compared to that of France or the US and is especially heavy on whipped cream, soft meringue, and sweets made of egg yolk (like flan, crema Catalana, tocino de cielo, etc.).
This is good news for my waistline, but quite frustrating when I want to eat something calorie-filled and delicious! Add that to the fact that apartments here don't always come with ovens (many people are stuck with a toaster oven) and baking can be virtually impossible.
So what do Spaniards do as Christmas nears and people begin to crave some Spanish Christmas sweets? They buy mantecados and polvorones.
What are mantecados and polvorones?
These are the most famous Spanish Christmas cookies. Both are a type of shortbread cookie, often made with lard (of course the pig would be involved!). They are usually extremely dry and crumbly and have a really pasty texture when chewed.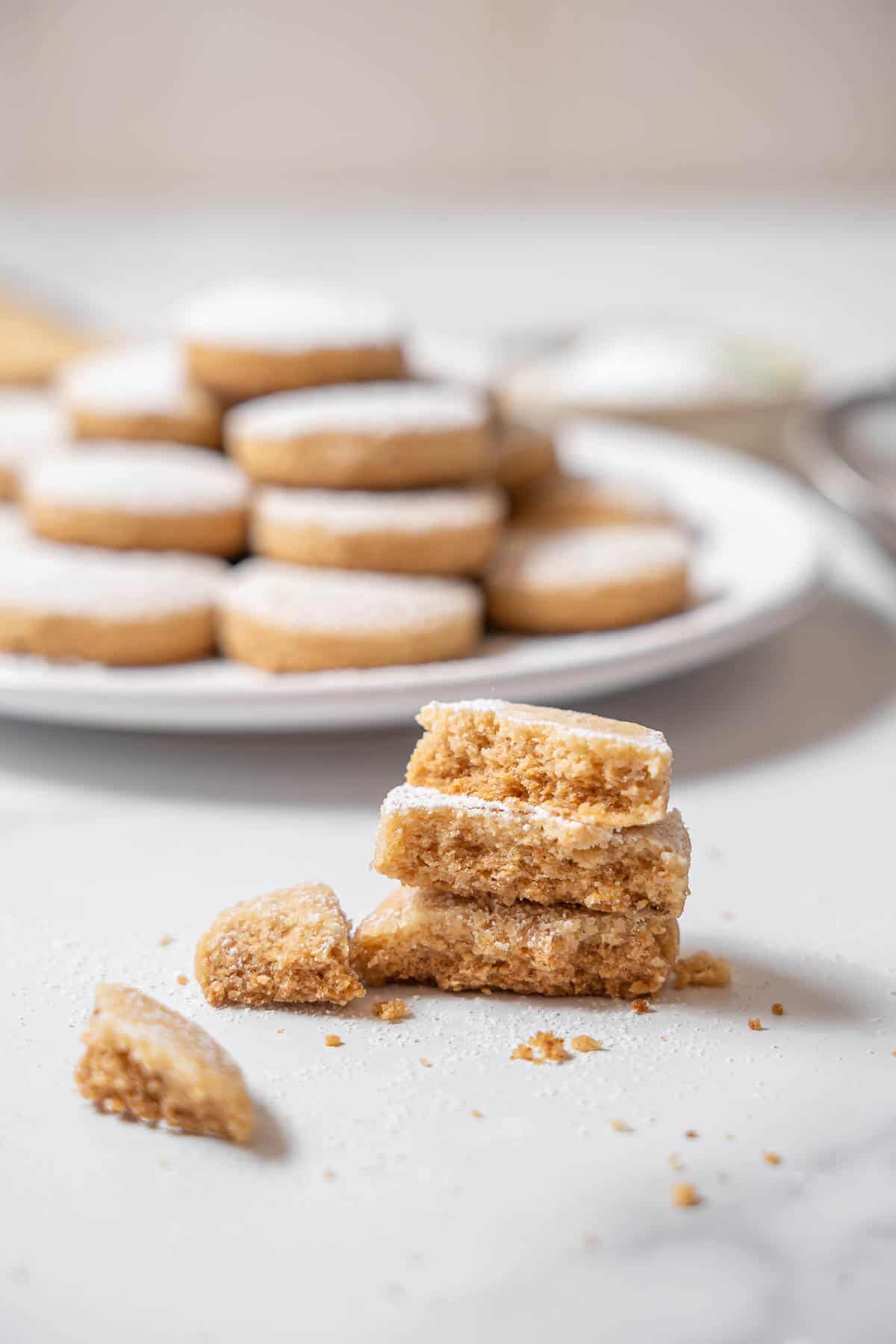 Mantecados and polvorones can come in a variety of flavors -- popular versions include almond, orange, chocolate, and lemon.
It's common to find a heaping plate of store-bought mantecados and polvorones just about everywhere at Christmas time-- the doctor's office, the teacher's lounge, your mother-in-law's living room... If you're lucky there will also be a bottle of liquor to accompany these sweet treats (and to help you wash them down!).
The History Behind Mantecados and Polvorones
It's likely that both of these treats have their roots in Andalusia, which is a region highly influenced by North Africa. While sweets during the time of Moorish rule would not have had lard as an ingredient, it's possible these cookies go even further back and were made at some point with butter or olive oil.
But today Andalusia is still the most famous place for mantecados and polvorones, and the town Estepa in the province of Seville is especially well known (there's even a Museum of the Mantecado!).
Most likely they were convent sweets (special Spanish sweets baked by nuns) in the 16th century, and when demand spread, so did production. Today nearly every family in Estepa has some involvement in the industry!
Mantecados and Polvorones Recipes
Try this recipe for mantecados and make up your own mind. You can always use vegetable shortening if pork lard is hard to come by. Looking for the drier and more crumbly polvorones recipe? You can give that a try too!
Where to Buy Mantecados and Polvorones in the US
Curious about trying these Spanish sweets, but not ready to roll up your sleeves and get baking? La Tienda stocks a fantastic and delicious variety of Spanish Christmas mantecados and polvorones. I highly recommend trying them and deciding for yourself!
Want to discover even more Spanish Christmas sweets? Check out this list of 15 typical Spanish Christmas desserts!