There is nothing better than ending a leisurely Spanish lunch with a Crema Catalana and a strong café solo. Never heard of this delicious Spanish dessert? Read on for its fascinating history and the authentic Crema Catalana recipe!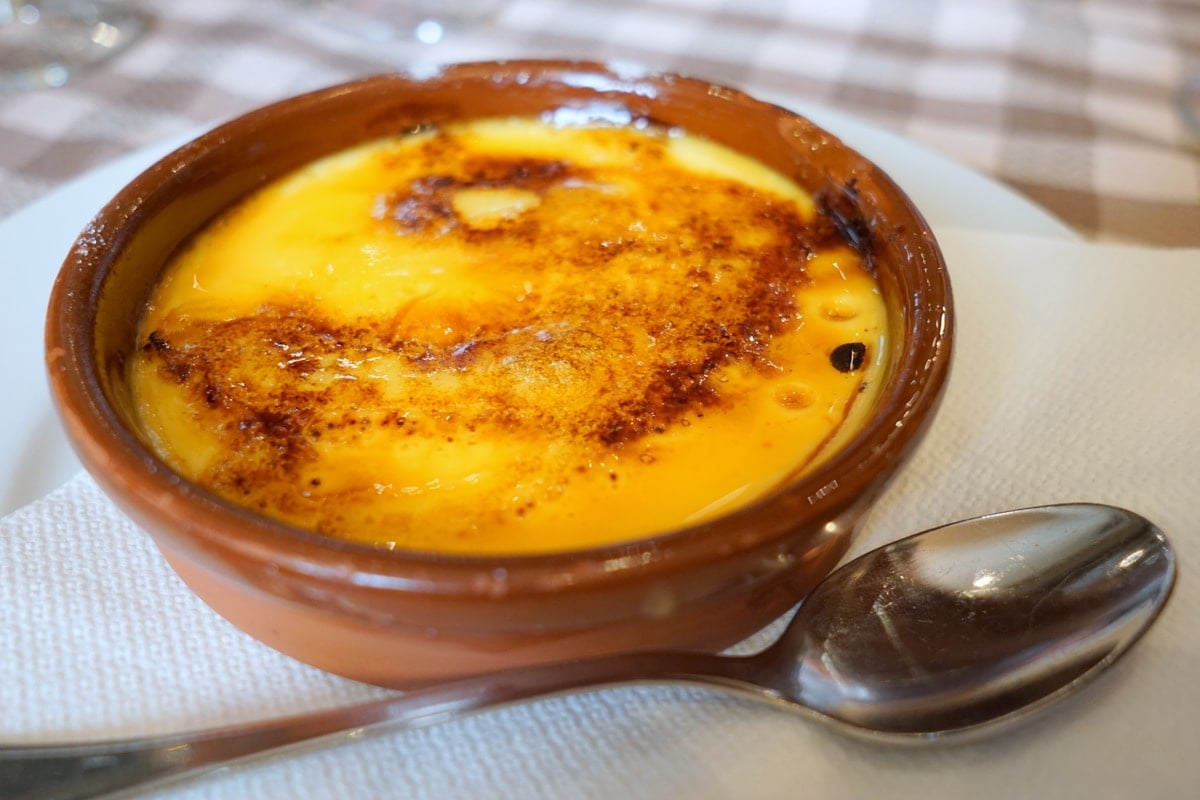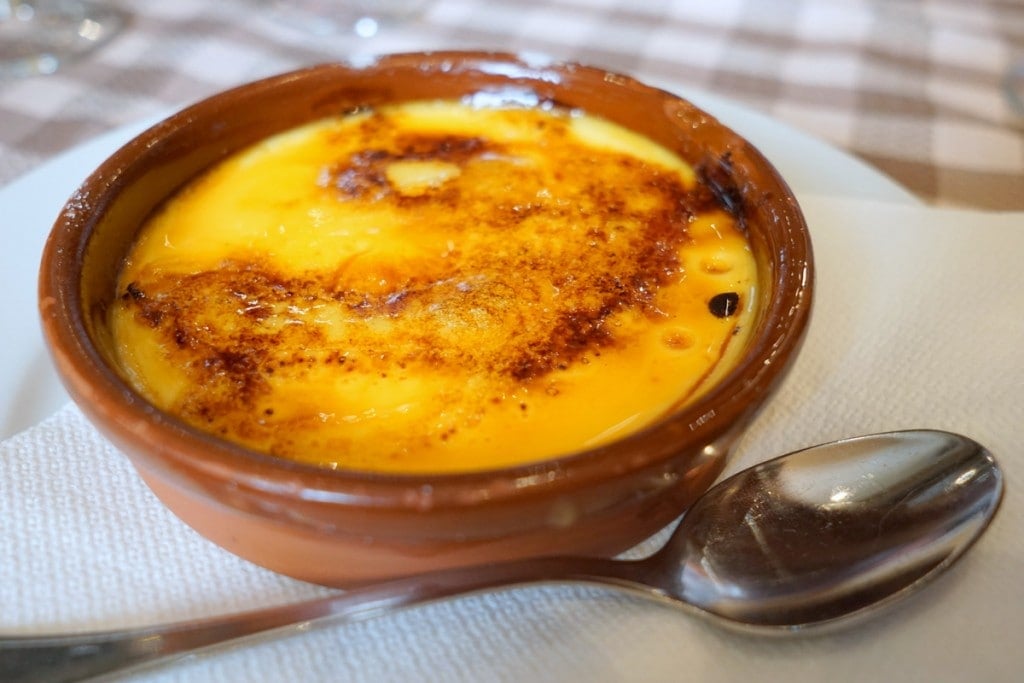 I was always afraid of making Crema Catalana for some reason. This quintessential Spanish dessert just seemed too complicated.
But it turns out that making homemade Crema Catalana could not be easier. Apart from having to wait for the custard to chill, there's nothing difficult about it!
This Crema Catalana recipe is adapted from Claudia Roden's The Food of Spain— one of my favorite Spanish cookbooks!
Crema Catalana (for those unfamiliar) is Spain's version of creme brûlée. Or, as many Catalans would argue, creme brûlée is France's version of Crema Catalana!
Watch how to make homemade crema Catalana (just 1 minute!)
Despite which came first, they generally differ in that Crema Catalana is made with milk versus cream, and often incorporates lemon peel and cinnamon. It's also not made using a
bain-marie
(a water bath, or
baño maría
in Spanish), which means it's arguably much easier to make than its French cousin. And, I guarantee you, it is to die for when made well!
Love Spanish desserts? See my 7 top Spanish desserts here!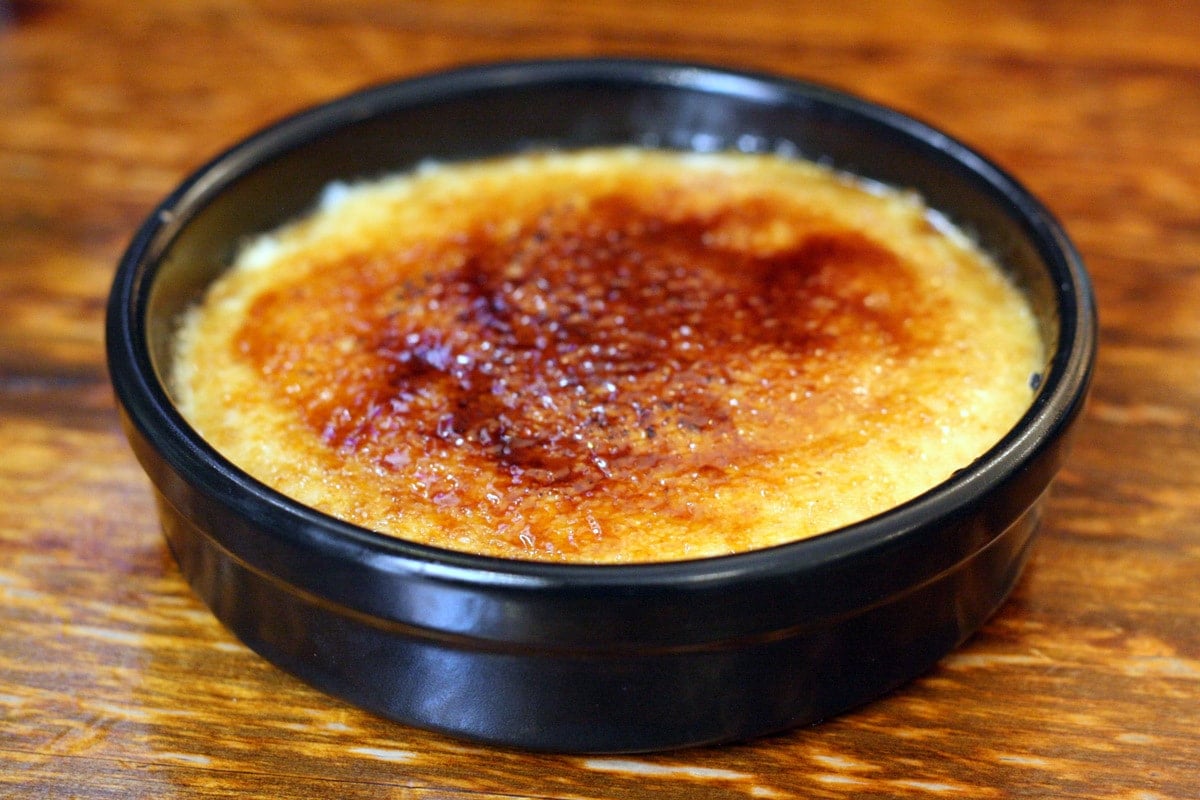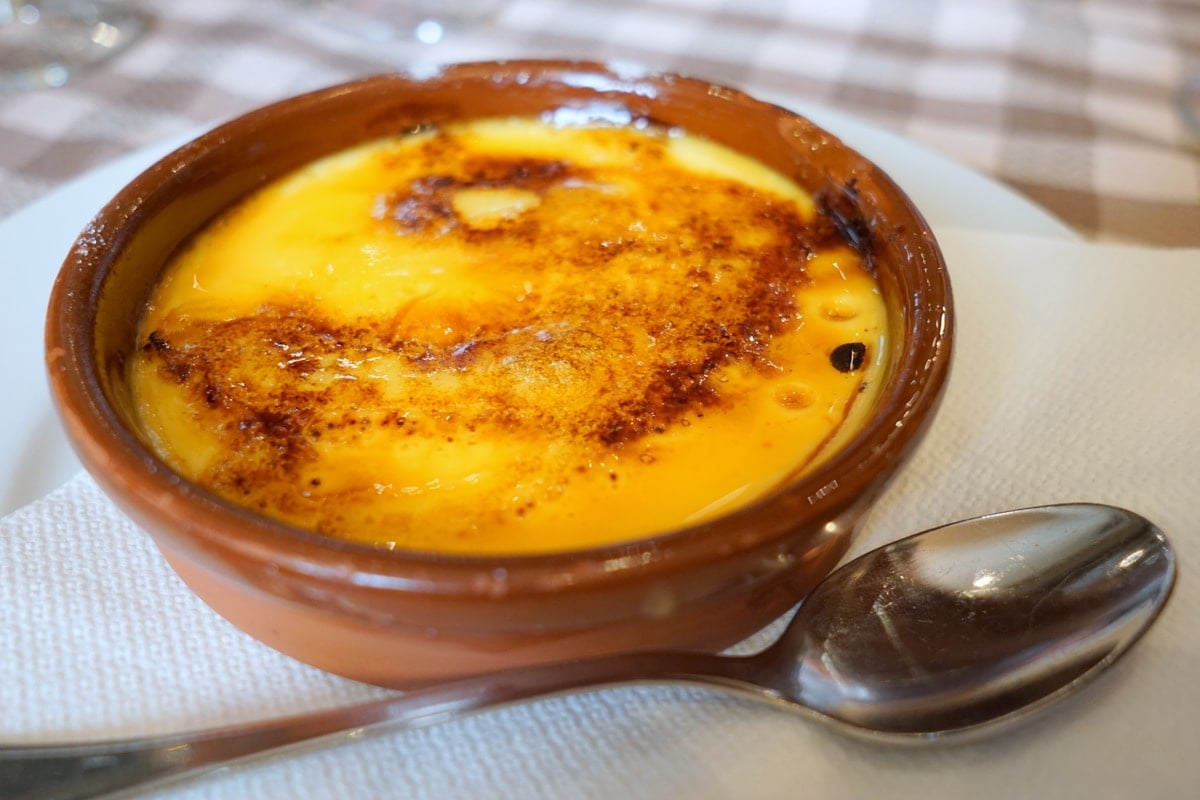 Homemade Spanish Crema Catalana Recipe
A delicious homemade Crema Catalana recipe, topped with fresh fruit!
Ingredients
2

tablespoons

15 g of cornstarch

2 1/2

cups

of whole milk

A big slice of peel from a lemon and an orange

note: not the zest, but rather big slices of the peel

1

cinnamon stick

5

large egg yolks

1/2

cup

superfine sugar

if you can't find superfine, don't worry, it'll just be a bit more grainy

Additional sugar to caramelize on top

Fresh fruit

like figs, raspberries or strawberries to top
Instructions
Put the milk on the stove in a small saucepan, along with the citrus peels and the cinnamon stick. Slowly bring to a boil.

Dissolve the cornstarch in a splash of water and set aside.

While the milk is slowly heating, beat the egg yolks with the sugar, until the mixture turns pale yellow. Beat in the dissolved cornstarch and a spoonful of the hot milk.

Remove the citrus peels and cinnamon stick from the hot milk, and lower the heat.

Slowly add the egg yolk mixture to the milk, making sure to keep stirring so that the eggs don't scramble!

Stir constantly over a low heat, until the mixture has thickened.

Remove from the heat and pour the mixture into traditional clay dishes or ramekins.

Allow the custard to cool, and then cover in plastic wrap and chill the crema catalanas for about four hours (preferably overnight).

Before serving, I like to let mine come to room temperature (unless it's summer-- that would be too hot!). Then sprinkle a thin layer of sugar on top of each ramekin. Spread the sugar out by tilting the ramekins in all directions. Caramelize with a small kitchen blowtorch (though the truly authentic crema catalanas are made with a hot iron (see photo below).

Top with fresh fruit (optional) and enjoy!
Nutrition
Calories:
195.57
kcal
Carbohydrates:
27.34
g
Protein:
5.68
g
Fat:
7.31
g
Saturated Fat:
3.33
g
Cholesterol:
172.92
mg
Sodium:
51.84
mg
Potassium:
157.58
mg
Fiber:
0.65
g
Sugar:
23.45
g
Vitamin A:
413.26
IU
Vitamin C:
2.89
mg
Calcium:
143.3
mg
Iron:
0.49
mg
Did You Make This Recipe?
Tag @spanishsabores on Instagram and share your results!
That wasn't so hard now, was it? If you try this Crema Catalana recipe, let me know what you think!