With more than 320 sunny days on average every year, Malaga is the perfect place to get out and about. In fact, it's hard to believe that up until relatively recently, cycling in Malaga was a bit of an ordeal reserved only for the brave—a lack of bike lanes meant that cyclists often had to ride right in the middle of traffic in the busy city center. However, interest in biking has grown profoundly in Malaga in recent years, leading the city to improve conditions for cyclists. Today, more than seven kilometers of well-manicured bike paths snake through the city and beyond, and that number grows every year. This guide to renting bikes in Malaga will show you where you can get the best bikes and service so you can enjoy the city on two wheels.
Great Companies for Renting Bikes in Malaga
1. Malaga Bici
The city's official bike rental service is one of the most convenient and efficient options for renting bikes in Malaga. To use Malaga Bici, stop by the tourist information booth in the bus station (Paseo de los Tilos, s/n) to register as a user (Malaga residents can register online). After that, you're free to use any of the bikes at the Malaga Bici pickup points around the city! Your first 30 minutes are absolutely free, and after that, each minute costs just €0.017. When you register, you'll get a card that you can top up and use to pay for your rides.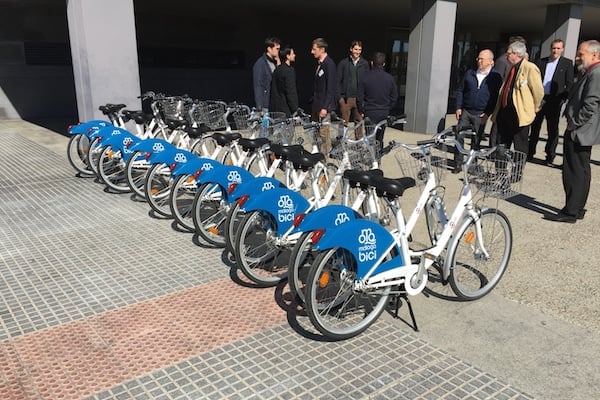 2. Bike2Malaga
Bike2Malaga (Calle Hoyo de Esparteros, 9) is one of the most comprehensive services for renting bikes in Malaga. They allow you to choose from all different kinds of bikes, from urban to mountain and more, and you can pick up your bike yourself or use their handy delivery service to have your bike sent right to your hotel or AirBnB. In addition to high quality bike rentals, they also offer cycling tours within the city and throughout the province of Malaga—a great way to explore some of the region's beautiful hidden white villages!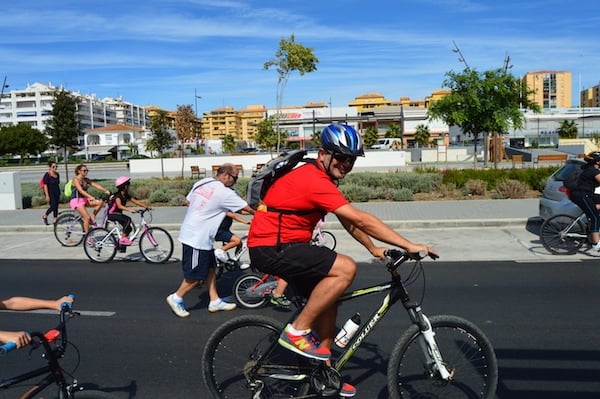 3. Escapada Cycling
Escapada Cycling (Plaza Poeta Alfonso Canales, 3) lives by the philosophy that you don't need to be a professional cyclist to explore Malaga's stunning natural beauty on two wheels—their services are easily accessible for newbies as well as budding pros. Their high quality road bikes start at just €35 per day for a rental, which also includes a helmet, puncture repair kit and more. Additionally, they'll deliver the bikes to your accommodations or even to the airport for just a small extra fee.
4. Malaga Bike Tours & Rentals by Kay Farrell
Founded by a British expat who saw a growing need for bike services in Malaga, Malaga Bike Tours & Rentals (Calle Trinidad Grund, 5a) prides itself on offering unique experiences to visitors. Not only do they offer a top-notch service for renting bikes in Malaga, but they also lead guided bike tours through different parts of town. From the vibrant city center to the off-the-beaten-path Soho neighborhood, this team of local experts can show you everything Malaga has to offer.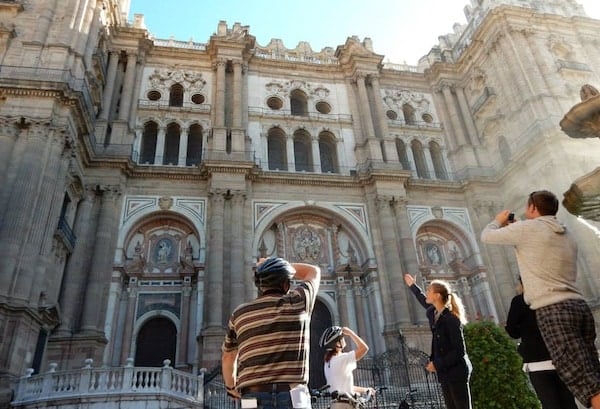 5. We Bike Malaga
The friendly team at We Bike Malaga (Calle Vendeja, 6) is passionate about their city, and it shows in their dedication to high quality options for renting bikes in Malaga. As the first bike rental service in Malaga, they pride themselves on top-of-the-line equipment and professional service. Their city bike rentals start at just 12 euros per day, and they also offer e-bikes. If you're interested in exploring the city in a group, join one of their expertly led bike tours within the city or around the province.
Keep exploring: Itinerary for 7 days in Malaga
Pin me!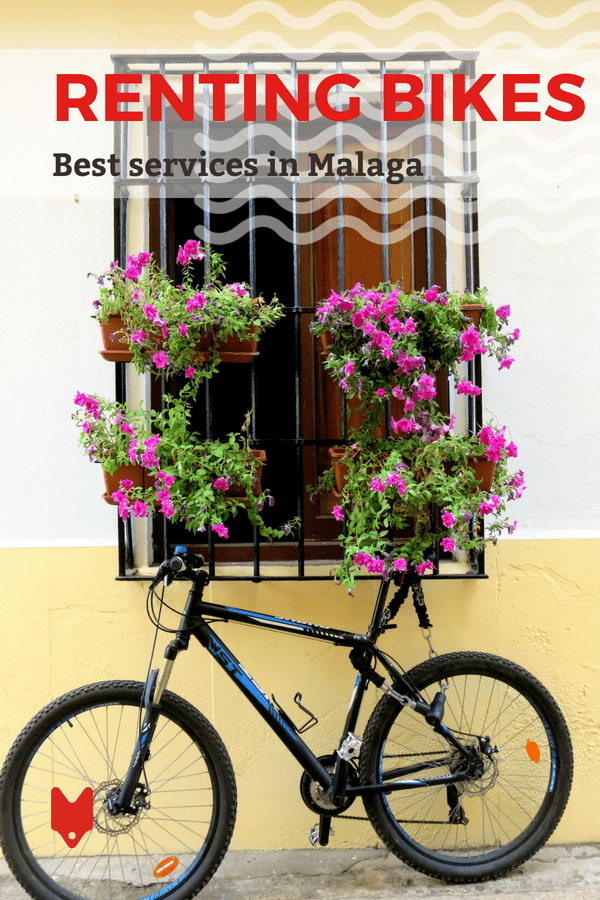 Photo Credit: Manuel M.V.