You may have come to Malaga for the sun, but face it—you'll want to stay for the food. From tapas bars in the city's historic center to seaside chriniguitos serving the daily catch, Malaga has something for every palate.
In order to make sure you're able to experience the absolute best that this gastronomical gem of a city has to offer, come prepared with this ultimate guide for where to eat in Malaga! With these tips and recommendations, you'll be eating your way around Malaga like a born-and-bred malagueño in no time.
The Ultimate Guide to Where to Eat in Malaga
Where to eat breakfast in Malaga
If you want to experience Malaga like a true malagueño, start your day with a local breakfast. Check out quirky La Recova (Pasaje Nuestra Señora de los Dolores de San Juan, 5), located just around the corner from the beautiful San Juan Church on a charming side street lined with quaint antique and craft shops.
Like many of us, your decision-making skills may be limited before coffee, which is why this bar's single-item breakfast menu is especially useful. With five different sweet and savory spreads for your toast, the "Farmer's Breakfast" does not disappoint. For something different, try zurrapa, which is a rich lard spread made with ground meat.
Craving something sweet? Whether for breakfast or a late afternoon snack, malagueños love their churros con chocolate, and so will you. One of the best spots to enjoy churros in Malaga is Casa Aranda (Hereria del Rey, 3). Join the locals and start your day the sweet way!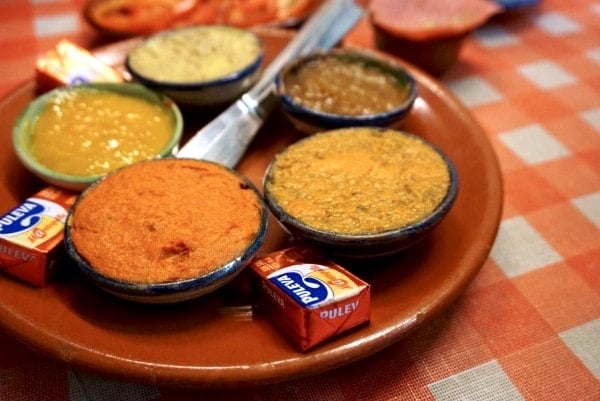 Where to eat lunch in Malaga
Head to the beach for some sun, surf and...grilled fish! Enjoy a leisurely lunch at a chiringuito (beach barbecue-style restaurant) for the quintessential Malaga experience. If you're willing to venture a little outside the city center, you'll be rewarded with some of the freshest seafood in Andalusia.
For a true local favorite, head to El Cabra (Paseo Marítimo el Pedregal, 17) for their famous espetos de sardinas, or grilled sardine skewers—an iconic malagueño meal. But keep in mind the local tip to ensure freshness: only order espetos in months without an "r" (that means May, June, July and August).
Not feeling fish? If you're in the mood for some red meat, check out the famous burger at Wendy Gamba (Calle Fresca, 10), made with rich bull meat and topped with smoky cheese. Another great midday meal option is Taberna Uvedoble (Calle Cister, 15), home to an amazing selection of tantalizing tapas with a modern twist. This spot is very popular among locals and visitors alike, so you might want to make a reservation.
Where to grab a snack in Malaga
If you really want to eat like a local in Malaga, you can't forget about the merienda (afternoon snack). Most restaurants don't open for dinner until at least 8:30 p.m., which means it can be quite a while between meals. Make the transition from afternoon to the evening like a malagueño and head to a cafe like Julia Bakery (Calle Carreteria, 44) for some seriously amazing homemade pastries.
Looking for something more to hold you over? Don't forget to visit Mercado de Atarazanas (Calle Atarazanas, 10) for the freshest local products. The market is an authentic go-to stop for an unbeatable selection of snacks and picnic supplies, all at reasonable prices. Stop here to pick up fruit, meat, cheese, bread or olives before heading to the beach to enjoy your snacks in the sun!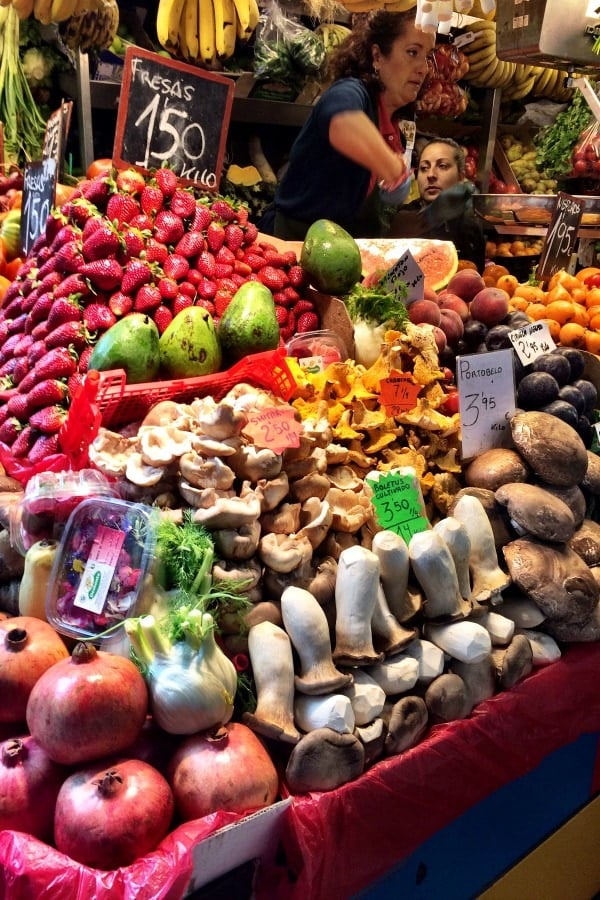 Where to eat dinner in Malaga
Since the 1960s, Marisqueria Casa Vicente (Calle del Comisario, 2)  has provided malagueños with some of the best shrimp in the city center. Served by the plateful with a plastic bucket on the side for throwing away the shells, Casa Vicente's famous shrimp comes garnished with nothing more than a sprinkle of salt and squeezed lemon—simplicity at its absolute finest! Pair yours with an ice cold cerveza for one of Malaga's most classic meals.
Speaking of Malaga's most classic meals, family-run Mesón Mariano (Calle Granados, 2)  is arguably the most authentic tapas bar in the city, offering a variety of traditional homemade tapas, such as their famous artichokes with jamón. Pair your tapas with a glass of local Malaga wine from the restaurant's impressive selection.
Even more options: One of the best local restaurants for a nice sit-down dinner is Garcia Taberna (Calle San Juan de Letrán, 17). The hip ambiance sets the scene for a memorable evening, and the fusion food will awaken your taste buds like no other. El Mortal (Plaza Enrique García-Herrera, 18) is another great option for high quality Spanish cold cuts, cheeses, and wines.
See Also: This complete Malaga gastro guide offers even more in-depth tips about what to eat and when.
Pin me!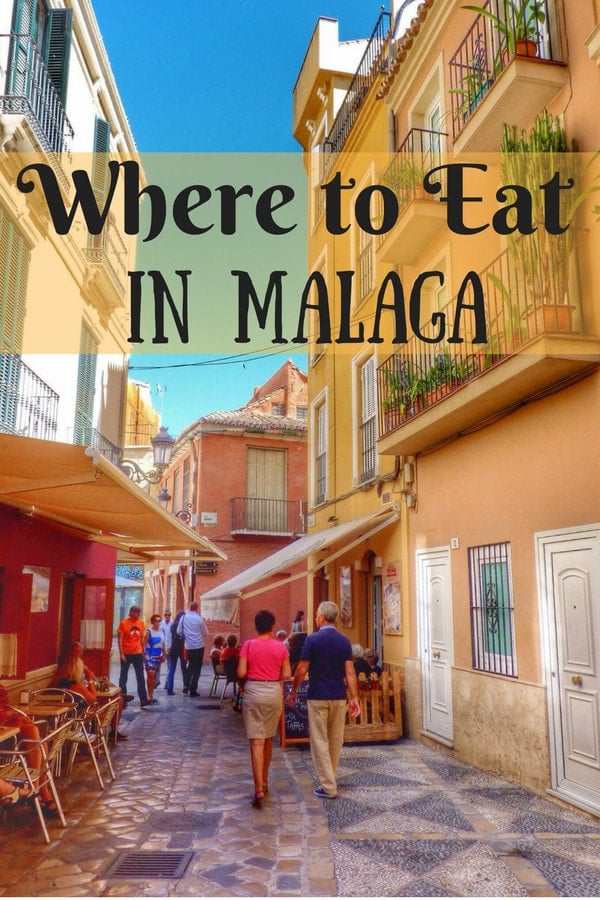 Photo Credit: Nick Kenrick