There's no better place for a romantic escape than Malaga. With its jaw-dropping monuments, stunning beaches and whitewashed villages just a stone's throw away, it's the perfect choice for a getaway with that special someone. And any romantic experience wouldn't be complete without an exquisite candlelit dinner. Sound good? Here are the most romantic restaurants in Malaga, where you can enjoy a lovely, intimate meal with the person you love.
The Most Romantic Restaurants in Malaga
1. Parador de Malaga Gibralfaro
As one of the most romantic restaurants in Malaga, this lovely option is a little ways away from the city center, but Parador de Malaga Gibralfaro (Castillo de Gibralfaro, s/n) is well worth the trek. Its privileged location, nestled in Gibralfaro Castle in the mountains above the city, offers spectacular views from above, but despite its elegant setting, the food here is simple and unpretentious (Spanish cuisine at its best!). You'll find everything from fresh seafood dishes to local favorite ajo blanco, all made lovingly with the freshest local ingredients. They also offer a wide variety of dishes for diners who are gluten free or follow a vegetarian diet.
2. El Pimpi
Everyone who has visited Malaga has probably seen El Pimpi (Calle Granada, 62), at least from the outside. This iconic Malaga establishment in front of the Roman theater is always busy, and for good reason—in addition to being a popular meeting place for friends and family, it's also one of the most romantic restaurants in Malaga. The terrace, while a lovely place to eat on a warm day, is not very intimate, so consider reserving a table inside instead—the traditional Spanish decor is beautiful and a much-overlooked aspect of this popular restaurant. Just don't forget to order a glass of Malaga's famous sweet wine.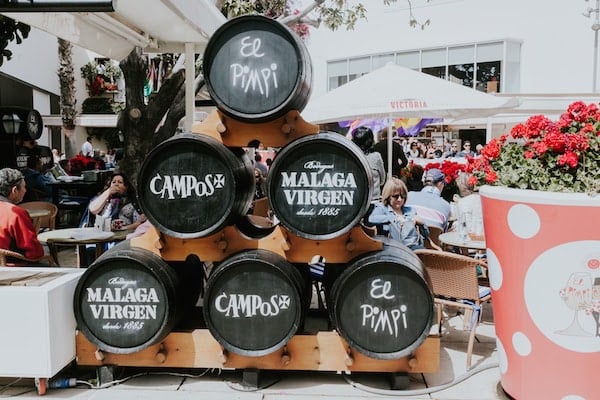 3. L'experience
Despite its seemingly touristy location (right next to the cathedral), L'experience (Plaza Obispo, 4) is still, by and large, a local favorite—in fact, its location is what makes it one of the most romantic restaurants in Malaga. Sit out on the terrace for dinner and enjoy stunning views of the cathedral lit up at night. The kitchen team here is all about creativity, and you'll find a lot of traditional Andalusian recipes reinvented with pleasantly surprising modern twists. This is the perfect place for a couple that enjoys stepping out of their culinary comfort zone.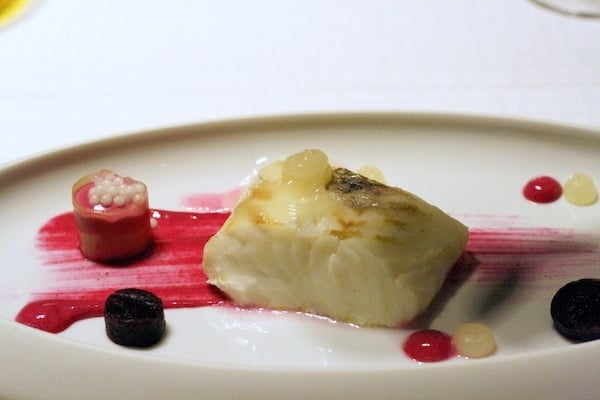 4&5. El Tres & Baños del Carmen
El Tres (Plaza de la Malagueta, 4) and Baños del Carmen (Calle Bolivia, 26) deserve a mention together because they have one incredible thing in common: their incredible seaside location! You can't go wrong at either one—both make the ultimate place to enjoy a romantic meal with that special someone. El Tres features Spanish dishes with a touch of French fusion, while at Baños del Carmen you'll enjoy traditional local flavors accompanied by a fabulous wine list.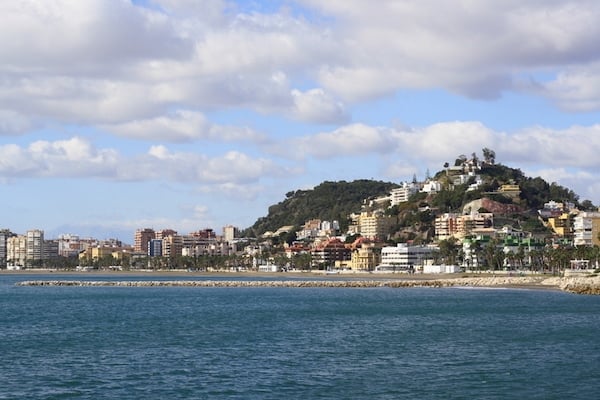 6. Batik
Try something new at one of the most romantic restaurants in Malaga! At Batik (Calle Alcazabilla, 12), you'll discover a whole new world of flavors in the form of their unique fusion-style tapas. Located within the Alcazaba Premium Hostel, its contemporary, trendy setting is perfect for couples looking for something beyond the traditional tapas bars. The views over the Alcazaba and the Roman Theater—especially when both are lit up at night—are unbelievably beautiful, and be sure to check out the fabulous rooftop bar as well for some after-dinner cocktails with your special someone.
7. AC Marriott Malaga Palacio
Experience stunning views of the entire city without leaving the center at one of the top romantic restaurants in Málaga, found on the fifteenth floor of the AC Marriott Malaga Palacio hotel (Calle Cortina del Muelle, 1). This incredible restaurant also features a rooftop bar that offers some of the best views of the whole city. The unique menu takes inspiration from international cuisine as well as local Mediterranean favorites.
Keep the romance going: The most romantic things to do in Malaga & the most romantic restaurants in all of Spain
Pin me!