You cannot go wrong with a tapas tour in Seville -- and the city is bursting with fantastic places. Lindsey shows us her favorite route here!
Nothing sums up the heart and soul of Spanish cuisine quite like tapas. Whether we're talking simple potato chips and olives or avant-garde molecular gastronomy, tapas are made for sharing with friends or family, alongside plenty of drinks and good conversation to complete the experience.
As one of Spain's most iconic cities for tapas, it's no question that Seville is an ideal spot for a self-guided tapas tour through bars, markets and more. This particular route will take you slightly off the beaten path and into the heart of the Alameda neighborhood just north of the city center. A onetime no-go area, it's been revitalized into one of Seville's trendiest neighborhoods in recent years, where it's not uncommon to see upmarket gastropubs and no-frills old man bars on the same block.
Ready to eat? Get ready to enjoy the ultimate self-guided tapas tour in Seville.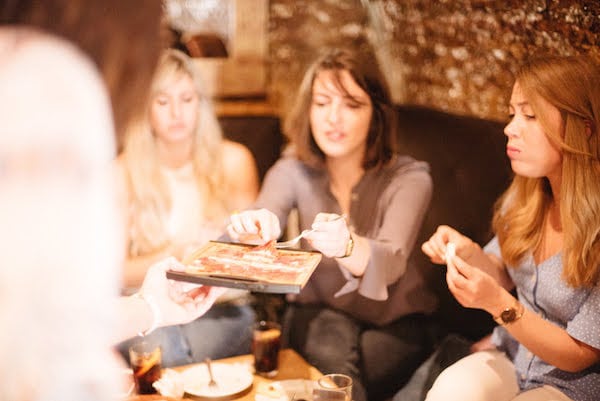 The Ultimate Self Guided Tapas Tour in Seville
See also: Lauren's full guide to eating in Seville and where to stay in Seville
1. Casa Vizcaino
Nothing beats a classic Seville bar to start things off. As Spain's answer to the traditional dive bar, Casa Vizcaino (Calle Feria, 27) is nothing fancy—and that's exactly what makes it so great. The standing-room-only joint is a favorite among locals, and its friendly, welcoming atmosphere will make you feel as if you've somehow wandered into your go-to hometown bar (though with a distinctly Spanish charm).
What to order: Make your way up to the colorfully tiled bar and order a glass of their famous house vermouth, which they pour the old-fashioned way: straight from the barrel. You'll get a simple tapa of olives or altramuces (lupin beans) to nibble on as you sip your drink.
Price: €1.50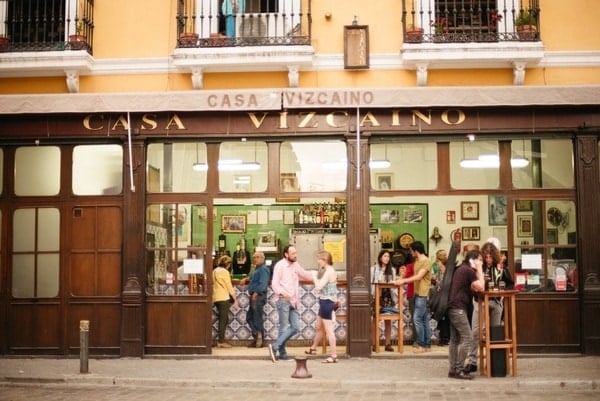 2. Mercado de Feria
Just a quick walk up the street from Casa Vizcaino is one of Seville's most legendary and emblematic markets, Mercado de Feria (Plaza Calderón de la Barca, s/n). As the city's oldest market still in operation, you can feel the history in this place (and don't miss the 13th-century Omnium Sanctorum church next door).
What to order: After spending as much time as you'd like wandering among the stalls, it's time to eat. You can't really go wrong with anything, but standouts include freshly fried fish, one of Spain's famous rice dishes, or a montadito (small sandwich).
Price: €3.50–€5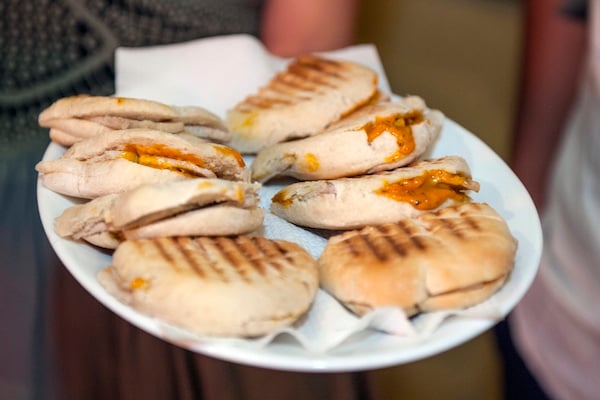 3. Taberna Casa Mateo Ruiz
Just around the corner from the market, you'll stumble upon a cozy traditional bar that's noticeably quieter than the bustling food hall, but no less authentic. Mateo Ruiz himself may be deaf, but that doesn't stop him from serving up some of the best bacalao in the city at his bar of the same name (Calle Palacios Malaver, 33) with the help of his wife and adult children. Opened by his own father as a simple wine shop in 1918, it's now a fixture of the local tapas scene, offering the kind of authentic Sevillano atmosphere that's becoming rarer and rarer these days.
What to order: Split a tapa of their legendary fried cod (bacalao frito) with a friend, and wash it down with a glass of chilled manzanilla sherry.
Price: €6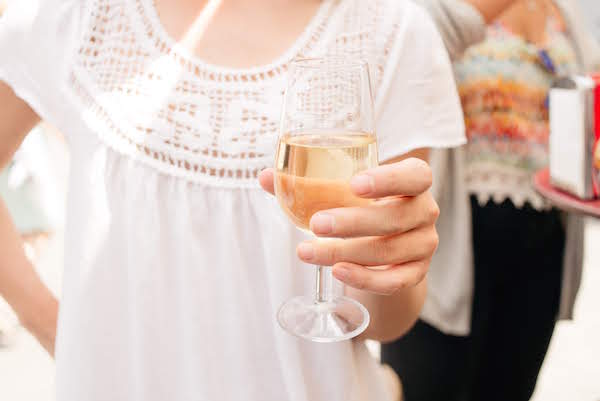 See also: Manzanilla is great, but there's more where that came from—check out the full guide to what to drink in Seville!
4. Casa Ricardo
No less than four different establishments have occupied the locale that now houses Casa Ricardo (Calle Hernán Cortés, 2) over the past century, but it's safe to say that the current family-run establishment is there to stay. With walls lined with images of Holy Week figures and an atmosphere that embraces tradition without seeming outdated, it's the kind of place that no self-guided tapas tour of Seville would be complete without.
What to order: Their croquettes are so famous that they've been called the "eighth wonder of the world." These fried bites of deliciousness go great with an ice-cold caña of Cruzcampo beer.
Price: €4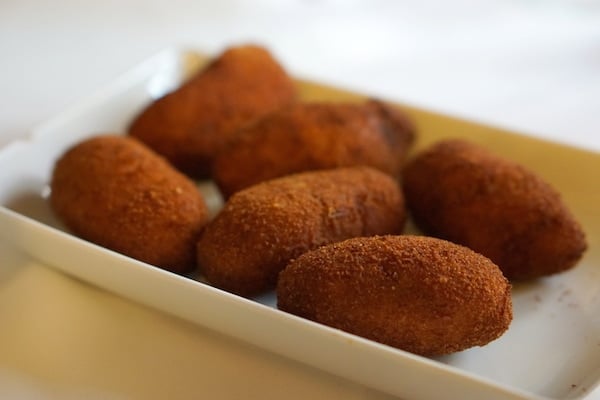 5. Eslava
While every stop on your self-guided tapas tour of Seville is sure to impress, let's end with a bang. Eslava (Calle Eslava, 3) has made a name for itself over the years as the go-to spot for modern gastro tapas in Seville. The soothing blue walls and beautiful wooden details set the stage for a menu full of hit after hit—and if you don't believe me, just ask the Michelin guide.
What to order: The slow-cooked egg served on a savory mushroom cake (huevo sobre bizcocho de boletus) is one of their signature dishes, and their exquisite carrillada is another excellent option if you're still hungry. To drink, go with a local Andalusian red wine such as Barbazul.
Price: €5–€8 for a drink and one tapa
Keep the foodie fun going!
People always ask if you can just "do tapas on your own" in Seville -- and you can! A self-guided tapas tour in Seville such as this one can be a great way to give yourself a crash course in local cuisine, and move at your own pace. But if you're new in town—or even if you're born and raised—there is a lot you're missing out on along the way. Seville has been one of Spain's most important cities for centuries, and some of the most fascinating historic finds are right under your nose—but you'd likely never know it.
Apart from this offbeat foodie route, I'd suggest joining Devour Seville's Tapas, Taverns & History Tour. On this two-in-one evening tour, food is just part of the experience. You'll eat your fill of delicious tapas at iconic Seville establishments, and along the way you'll also get insider context into the fascinating history of Seville. Learn how each stop has helped form part of the city's story, and how Seville's most traditional tapas came to be!
Pin me!