Questioning My Decisions as an Expatriate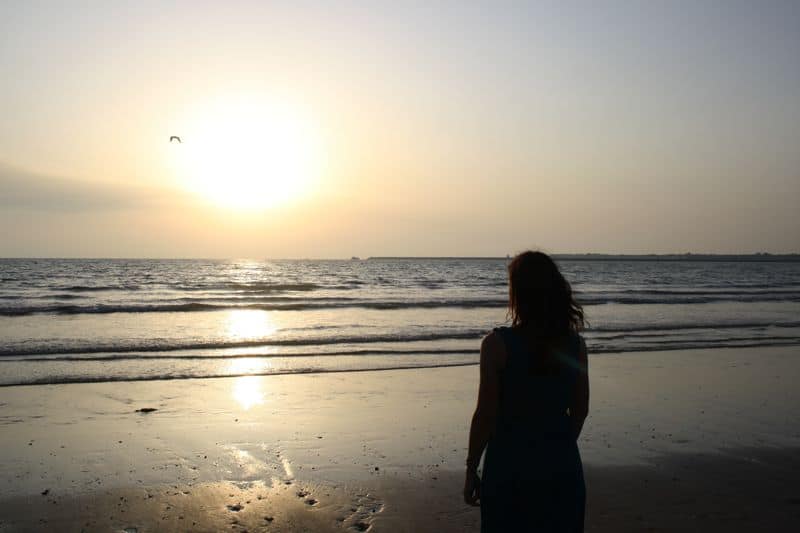 Life as an expat in Spain isn't always tapas, siestas, and fun in the sun. Contrary to popular belief, expats don't usually spend their days shopping, eating out, and traveling. We have to work, cook dinner, do laundry, pay bills and efile taxes… the same day to day things people do all over the world. It isn't very glamorous.
Lately I've been going through a bit of an expat crisis-- something I think is quite common among expats of my age group, but definitely difficult all the same. If you've noticed, my posts have been a lot less personal. I've been telling you about delicious fried foods and crazy Spanish parades but leaving out things like starting a new job and my sister's big news.
Why? Well, sometimes I think that those of you reading could care less about my personal life. But then I receive an email or facebook message from a reader and it makes me realize that maybe some people are interested in my story. So here goes, a little update on my personal life (after all a blog is a great outlet for venting!) and I promise the next post will be back to the usual-- perhaps a restaurant review or recipe!
I Accepted a Job
In mid-December a friend contacted me about working for a private organization called BEDA as a language assistant. I was very hesitant about pursuing the offer, but thinking ahead to the summer when teaching English isn't much of an option I decided to accept. I'm working for a small concertado (semi private) elementary school in Barrio de Pilar.
The Pros: I get out of the house, out of Ale's way (he works from home), and I make some money to save for summer travels. The school has also been very welcoming with nice teachers and cute students (who have a good level of English compared to my last school in Carmona).
The Cons: I lose the majority of my free time since I give private lessons each afternoon from around 4:00-8:00. This means less blogging and networking, less probability for finding freelance writing jobs, and no flexibility to cover day time events in Madrid, travel during the week, or continue jogging. It is also a bit boring and I have to commute 45 minutes (by metro) twice a day.
Honestly, I'm not convinced I made the right decision in accepting the position. In a way it feels like I gave up on myself after only four or five months of trying to make some sort of online or freelancing career. Maybe for some people that would be a lot of time to have had success, but one year ago I barely knew anything about social media, travel blogging, photography, html, etc. I've learned so much over the past five months and, despite the setback, I am willing to try even harder to keep up with everything I'm interested in pursuing.
Wedding Bells
My little sister is getting married! And she's decided to have the wedding soon as costs in Massachusetts skyrocket in April. That means that on March 18th Alejandro and I will be in the states again to see her tie the knot. I am very excited for her-- although also a bit stressed about finding a maid of honor dress and preparing for the trip in such a short time! I also would have loved to have stayed a little longer-- to have been there to help her out-- but since I'd just accepted the new job I couldn't ask for more than five days off... which they already weren't too thrilled about.
If anyone has suggestions on where to find a nice dress here in Madrid (it has to be turquoise) please leave me a comment or send me an email! I'd really appreciate the help. I already looked at El Corte Inglés by the way!
The Quarter Life Expat Crisis
In October I turned 25 and while that may sound young to some, it's definitely old enough to want a career with some sense of purpose. People always ask me if we plan to stay in Spain or to come back to the US and I don't have an answer for them. For now we are living in Spain and that is unlikely to change for at least a year or two. But that also means that I am living in a country that is currently suffering a painful and destructive economic crisis, a country where having a job-- any job-- is considered a luxury.
While I wait for my residency documents (which are necessary for working here) I feel so lucky to have the opportunity to teach English. I know that there are people who would give anything for the jobs I have. But despite that fact, I don't feel fulfilled. Sometimes I don't know what I'm doing in Spain.
Over Christmas my father and his partner jokingly tempted me with a lucrative career as a lawyer. And it didn't sound so bad... 3 years of law school, a few years in the DA's office, and voila, a position in their acclaimed law firm. I would probably enjoy the career a great deal. But I'm just not ready to make that decision yet, and I'm not sure if any amount of success and money could get me to live in cold Massachusetts for the rest of my life!
Being this age is so complicated as I feel this need to grab hold of the coorporate ladder although at the same time I know I'd probably hate a traditional 9:00-5:00! But since I never tried that life I think I feel I might be missing out.
En Fin...
Thank you all for reading and supporting Spanish Sabores and Recetas Americanas. Have you ever gone through an expat crisis of your own? Please share your stories!