Read on for the eight fried Spanish delicacies you simply have to try!
Spain is a country full of unforgettable, amazing food. Whether it's vegetarian cuisine or my favorite meat-filled sandwich-- Spain offers visitors endless choices to try.
The following are fried Spanish foods that are well worth the extra calories. If you have a chance you must try them-- you won't regret it!
And, by the way, in Spain, we fry in olive oil -- one of the reasons that although we enjoy a lot of fried foods, we have a lower risk of heart disease!
1. Tortillita de Camarones (Fried Shrimp Fritters)
This appetizer is typical in Andalusia and can be found in most restaurants throughout Cadiz. A good tortillita de camarones is crispy and crunchy, and always served piping hot.
If you don't look at it very hard you won't even see the tiny whole shrimp contained in each fritter—shells, head, eyes, and all! But please don't let this put you off, as these Spanish shrimp fritters are amazingly delicious and you'd be missing out not to sample at least a few while in Spain.
Make it yourself with this tortillita de camarones recipe.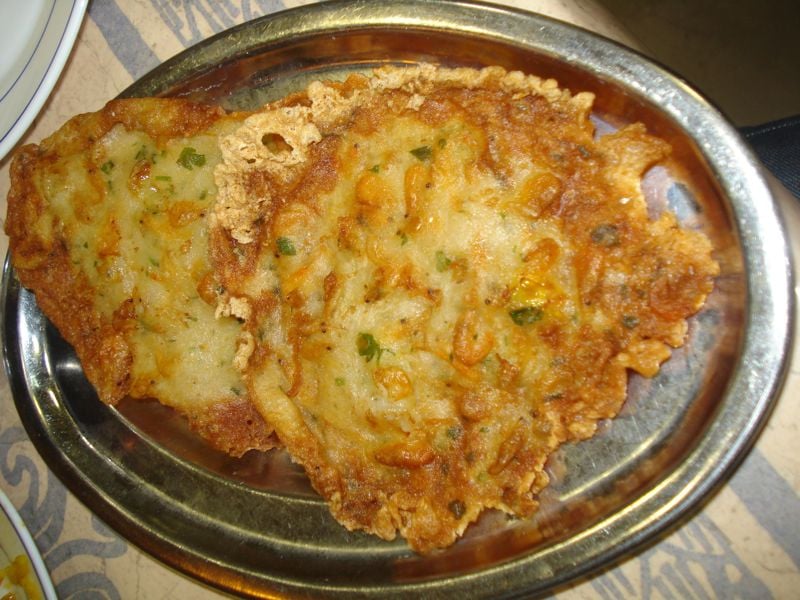 2. Croquetas (Croquettes)
This fried tapa is one of the most well-known appetizers in Spain. The most traditional croquettes are made with Serrano Ham, but countless variations exist. Some of my favorite Spanish croquetas are made with wild mushrooms, pine nuts and spinach, goat cheese and walnuts, or salt cod.
Make Spanish ham croquettes at home with this easy recipe!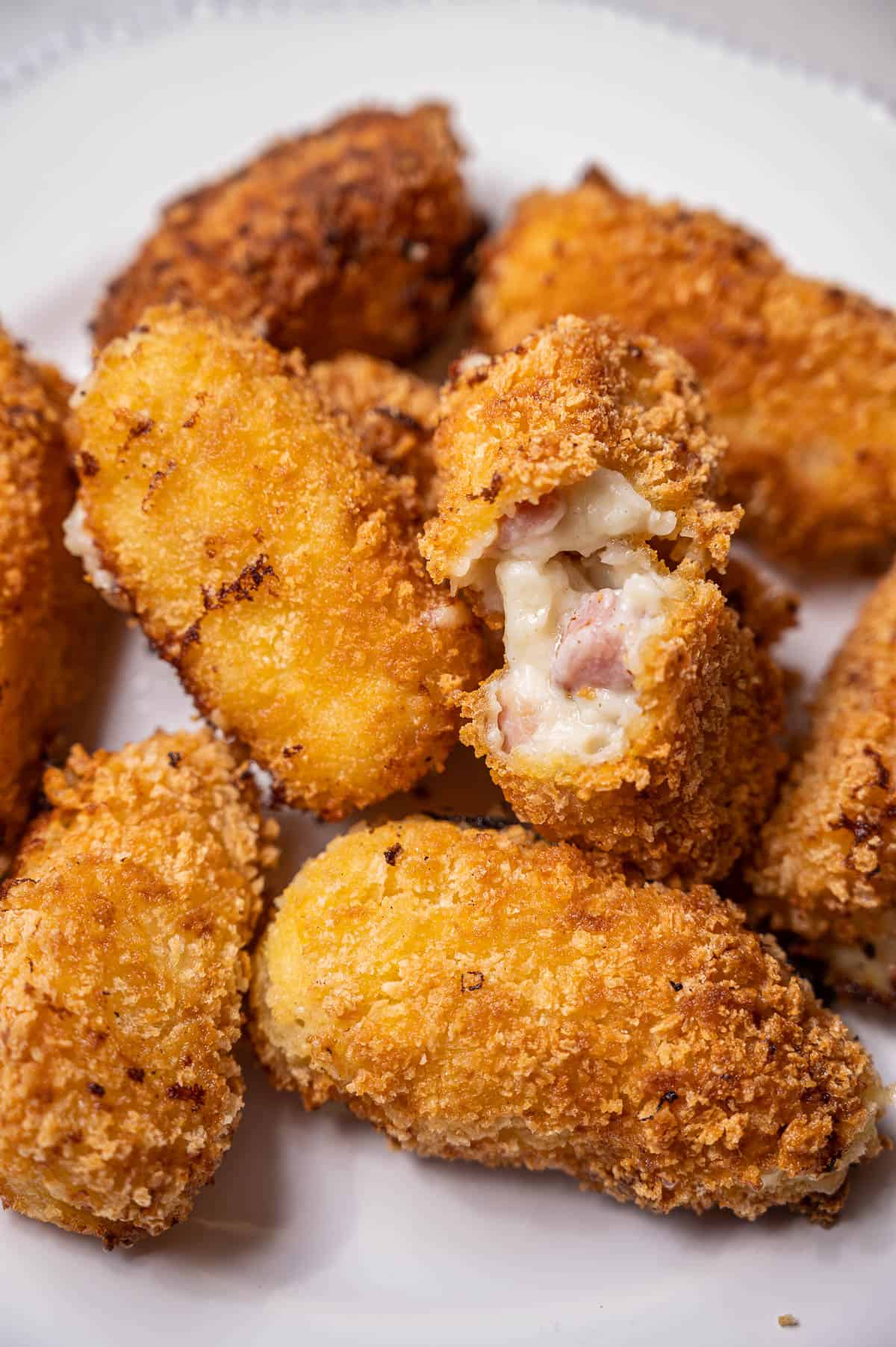 3. Puntillitas (Fried Small Squid)
I was once convinced that I hated squid and octopus. Since the first time I tried octopus many years ago in Sicily (an enormous tentacle covered in a bit of pesto sauce as I recall), I was sure that it was not for me.
As I matured, I fell in loved with the fried calamari served in restaurants throughout New England (US). But I still wouldn't touch octopus. Then I tried it in Spain. Pulpo a la Gallega is unbelievable when made well—but it isn't a fried food so I'll save it for another post.
Puntillitas, however, are just as delicious. They are tiny deep-fried squid simply sprinkled with sea salt. Squeeze a bit of lemon on top and you'll understand why I live here.
4. Chocos Fritos (Fried Cuttlefish)
Chocos are similar to squid but have a flatter, thicker body. In English, we call them cuttlefish. In contrast with the popular calamari ring preparation for squid, chocos fritos are not normally cut into rings, but rather into long strips which are then breaded and fried, and served with lemon slices. They are so fresh and delicious that adding extra sauces or condiments is unnecessary.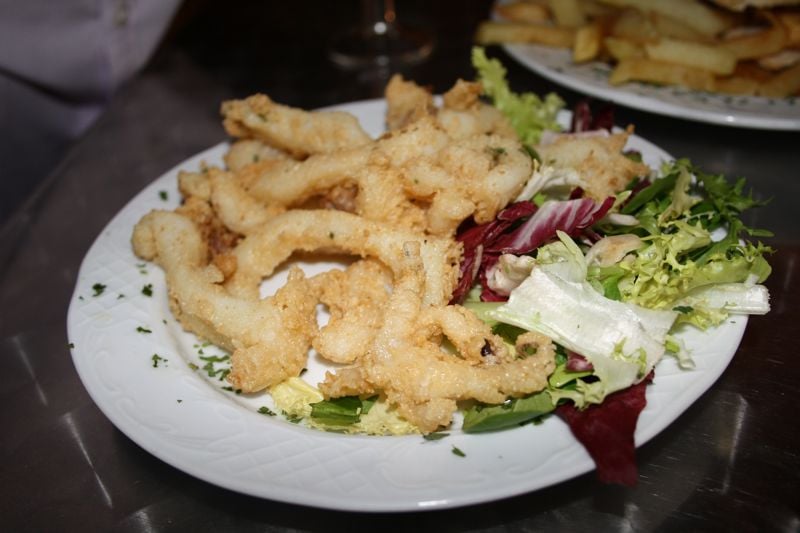 5. Flaminquín Cordobés
Imagine a thin slice of delicious Iberian pork, stuffed and rolled with famed Iberian ham and some sharp Spanish cheese… and then deep-fried. To make it even more amazing serve it on top of a pool of salmorejo. It is heaven on a plate and a good reason in itself to visit Cordoba!
Get my flamenquin recipe here!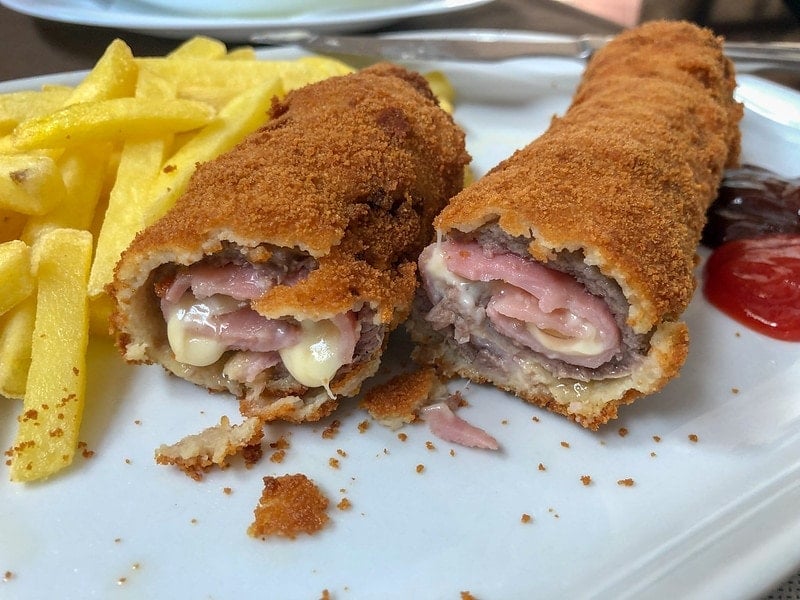 6. Berenjenas fritas con miel o salmorejo (Fried eggplant with honey or salmorejo)
Fried eggplant has always been one of my favorite foods, but I never realized the potential of the delicious Spanish preparations. Many restaurants in Spain serve their fried eggplant with either local molasses (called miel de caña), honey, or cold salmorejo. Both preparations are equally delicious—it depends on your mood!
Try my homemade fried eggplant here.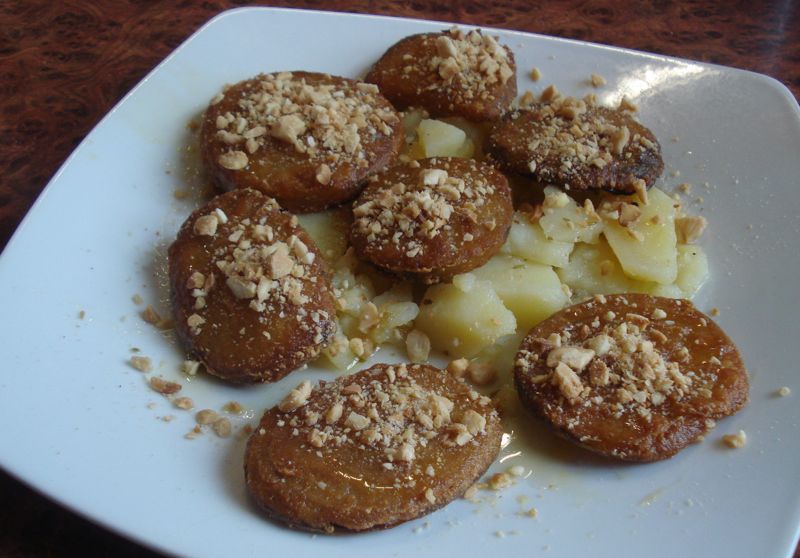 7. Ortiguillas de mar
Possibly the strangest of my recommendations, I remember the first time I tried these my friend told me that they were a type of fried seaweed. Being that it resembled an oyster, I didn't quite believe him. Then, when it tasted like an oyster, I had to google it!
I surprised him by informing him that sea anemones only look like a type of seaweed—they are actually living creatures. These are a rare treat in Southern Andalusia, where people go crazy for them! To my inexperienced palate, they really taste like fried oysters and definitely taste of the sea. Try them for a unique experience! A recipe (in Spanish) here.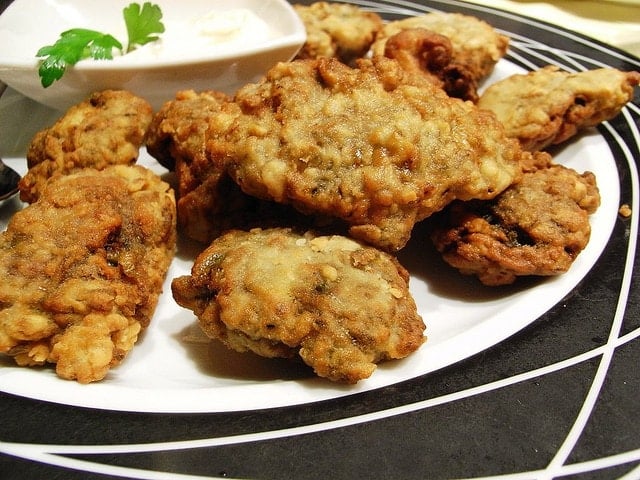 8. Churros/Porras
No trip to Spain could ever be complete without Spanish fried dough-- the most famous of which is churros. I prefer the very thin ones found in Cadiz, although the thicker porras are also delicious!
See my homemade churros recipe and wash them down with Spanish hot chocolate!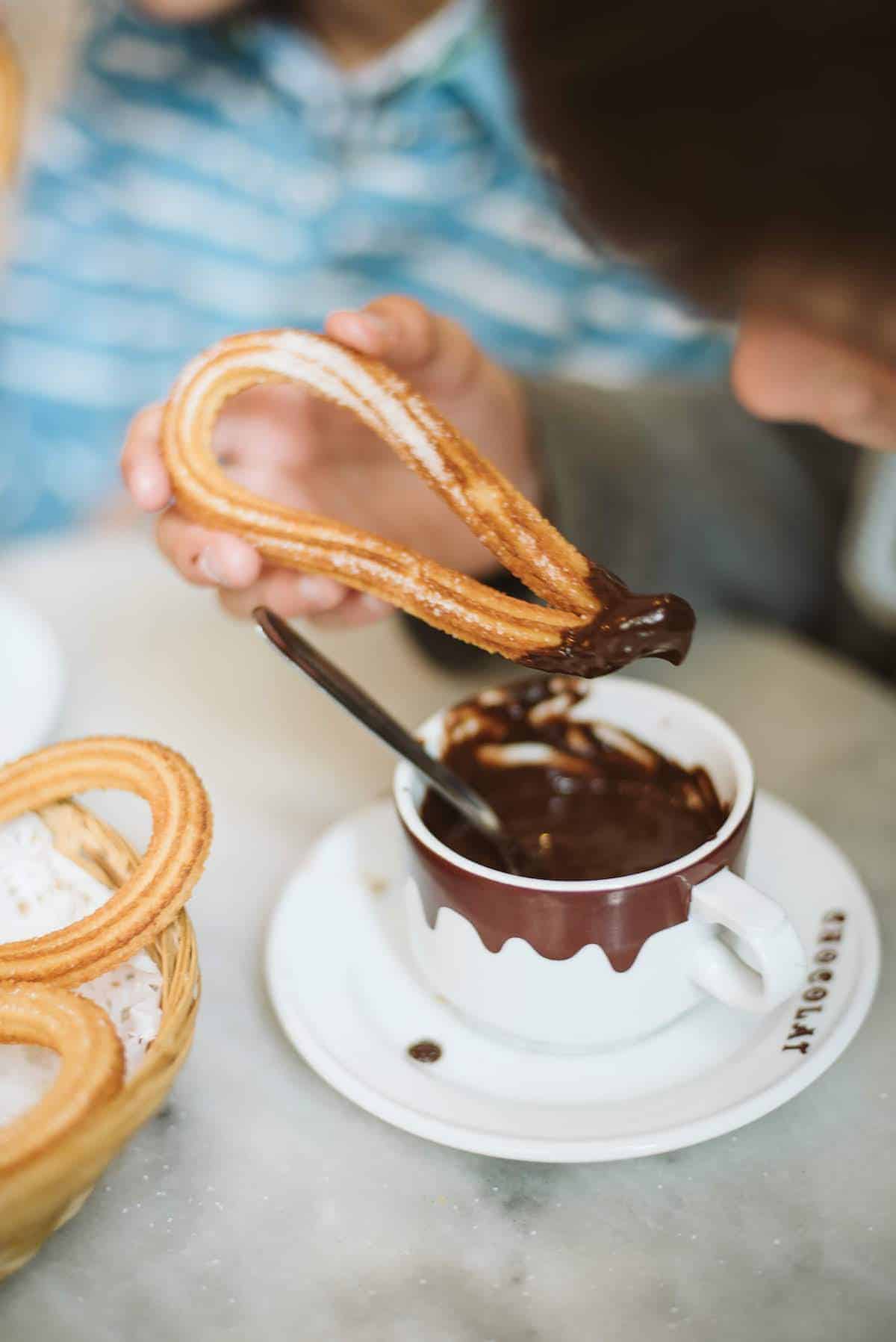 If you are living in Spain and haven't tried these 8 fried foods yet, what are you waiting for? And if you don't live here—buy a plane ticket already! 
Did I miss any other must-try fried Spanish foods? Please, let me know,  I'm eager to try them all.