This blog post was originally posted on December 3, 2015 and was updated on December 13, 2017.
December is a lovely time to visit Malaga. The center is buzzing with holiday energy and the main streets are lit up with impressive light displays. In fact, every year it seems that Malaga outdoes itself with the lights on Calle Larios. And if you don't like cold weather, you're in luck—Malaga is one of Europe's top winter destinations thanks to its sunny afternoons and milder temperatures.
Ready to explore? Here's everything you need to add to your agenda when visiting Malaga in December.
Things to Do in Malaga in December
1. Take a walk around the center to see the lights
The holiday lights go up in late November and will be lit all season long, so December is the perfect month to check out the display. The most famous stretch of lights is on Calle Larios heading towards Plaza de la Constitución. The side streets are often more modestly, but it's fun just to go downtown and get a bit of that holiday energy in Malaga in December.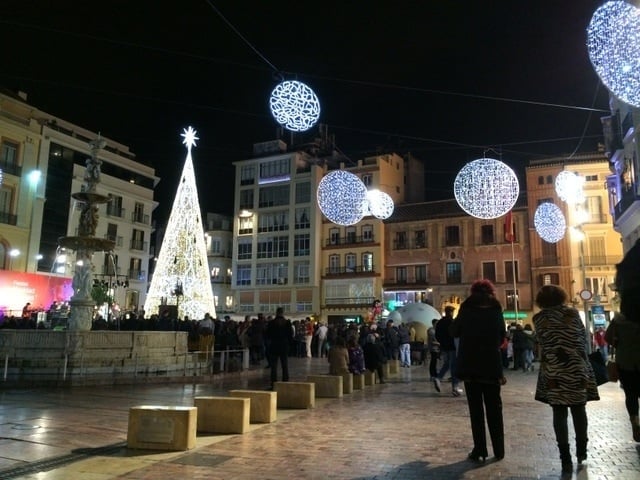 2. Have an aperitif at an outdoor terrace
The weather in Malaga during December is beautiful. It's a bit chilly in the mornings and in the evenings, but by midday the Mediterranean sun has warmed things up enough for you to enjoy a drink and a little snack at one of the outdoor terraces. If you're from a colder area, it always feels especially luxurious to enjoy time in the sun—sometimes you don't even need a coat!
3. Get some holiday shopping done at a Christmas market
There are several Christmas markets around Malaga, but the best known is found on the Paseo del Parque. There are lots of stands where you can buy everything from figurines for your nativity scene to Santa Claus hats and handmade gifts. Even if you don't go to the market to buy anything, it's still fun to walk around. This is easily one of the best things to do in Malaga in December.
Read more: Where to find the best Christmas markets in Malaga
4. Eat churros at Casa Aranda
One of the most beloved holiday traditions in Malaga has been eating the delicious Christmas sweets, especially when that means stopping at Casa Aranda (Herrería del Rey, 3) for churros and hot chocolate. The place is always buzzing, but during the holidays when people come home to visit their family, there's an extra huge crowd.
People come and go quickly, thought, and if you're feeling adventurous, push your way inside to the bar. It's standing room only, but you'll get a real feel for the holiday churro frenzy. This is a must on your list of things to do in Malaga in December.
Still hungry? Check out these other Christmas sweets in Malaga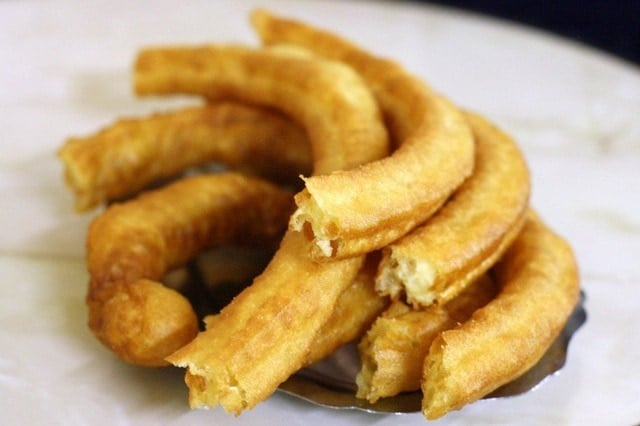 5. Visit the traditional Casas Corralones
Just as they do in the spring, the neighbors in the area of town called La Trinidad open up their homes with beautiful interior patios that they decorate in typical Andalusian style. It's a great opportunity to visit these historic and traditional homes. Peek at the Andalusian patios that you'd never expect to be hiding behind the facade on the street.
Keep exploring: Why you shouldn't miss the chance to visit Malaga in winter
Pin me!