As Spain's third largest city and one of its most historic, Valencia is a fascinating area to explore. Delicious food, stunning monuments and amazing wine are plentiful. But why not expand your wine experience with one of these amazing vineyard tours near Valencia?
While the city center offers exceptional wine bars and unforgettable food, taking a day trip further inland adds an extra dimension to your stay. Check out these amazing vineyard tours near Valencia. They're perfect for both the wine connoisseur and the relative beginner!
Top Vineyard Tours Near Valencia
1. Aranleón
Located about an hour outside of Valencia, Aranleón is a stunning vineyard and provides a unique wine experience for its visitors. The personalized approach at this organic vineyard is sure to make every single visitor feel like part of the family. From romantic candlelit wine tastings to kid-friendly activities, each guest is sure to have an experience they'll love at Aranleón. As a bonus, many of their tours and tastings include samples of delicious local food!
2. Chozas Carrascal
This idyllic winery represents the dream of an entire family. At Chozas Carrascal, husband-and-wife team Julián and María José, along with their adult children, work together to create unforgettable wines. It's home to one of the most modern vineyard tours near Valencia. However, it still provides a traditional experience that will make you feel right at home.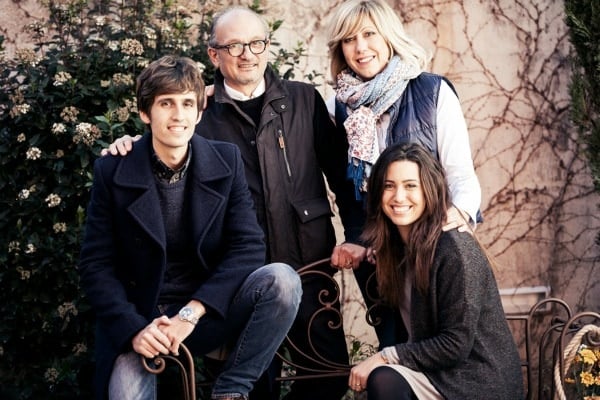 3. Vera de Estenas
Located in the lush Magro River valley, Vera de Estenas was the first Valencian winery to produce classic varieties such as Chardonnay, Merlot, Cabernet Sauvignon and Malbec. On this tour, you'll step into a century-old bodega. There, you'll learn firsthand the secrets of some of the best Valencian wines. The tradition and history paired with fantastic wine make this one of our favorite vineyard tours near Valencia.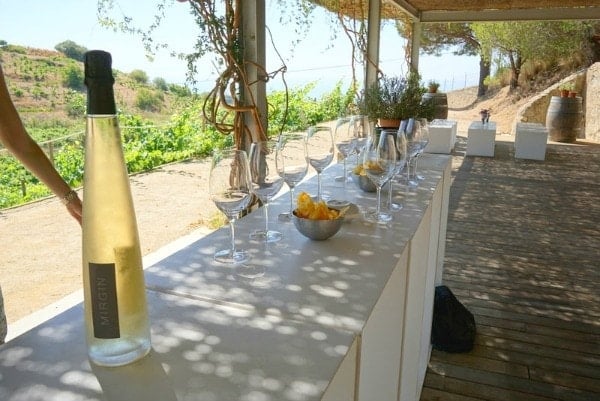 4. Pago de Tharsys
Are you a cava fan? Then Pago de Tharsys is the place for you! In fact, owner Vicente García has been called the "godfather of Valencian cava." Wine and cava aside, it's also a perfect place for a rural escape. Its charming onsite country hotel is the perfect place to get away from it all—and sip on a glass of wine!
5. Finca Ardal
Finca Ardal was founded in 1896 by a concert guitarist who had just returned to Spain after touring America. This unique vineyard has adapted to modern technologies while still preserving its rich tradition. Located near the beautiful winemaking town of Requena, it's truly one of the most incredible vineyard tours near Valencia.
See Also: Top Wine Tastings in Valencia
Pin me!