The word Guernica brings to mind Picasso's masterpiece which, luckily for me, hangs only a 5-minute walk from my Madrid apartment. I'll embarrassingly admit that the first time I saw Guernica as a 20-year-old student in Madrid, I wasn't aware of its significance.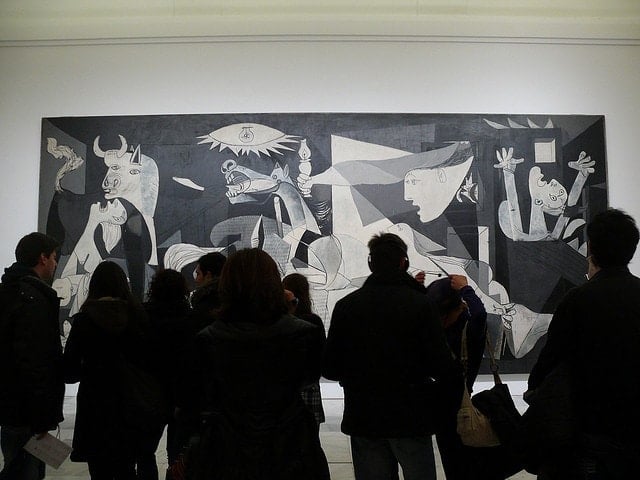 But now I'm well aware of the terrible events that served as the inspiration for Picasso's work.
On April 26, 1937 1,600 people lost their lives in Guernica, Spain-- a small town in the Basque Country. Franco allowed the German Luftwaffe to bomb the town, with no regard for the loss of human lives the bombs would bring. A journalist for The Times named George Steer quickly arrived on the scene and reported the events; his story was eventually picked up by the French newspaper L'Humanité and it was then that Pablo Picasso heard about the awful events that he would immortalize with his work.
Visiting Guernica Today
As we were driving along the coast of Biscay, we decided to stop off in Guernica and visit the town that had lost so much. The first thing I noticed was the lack of an old town, everything looked so modern compared to the places we'd been visiting.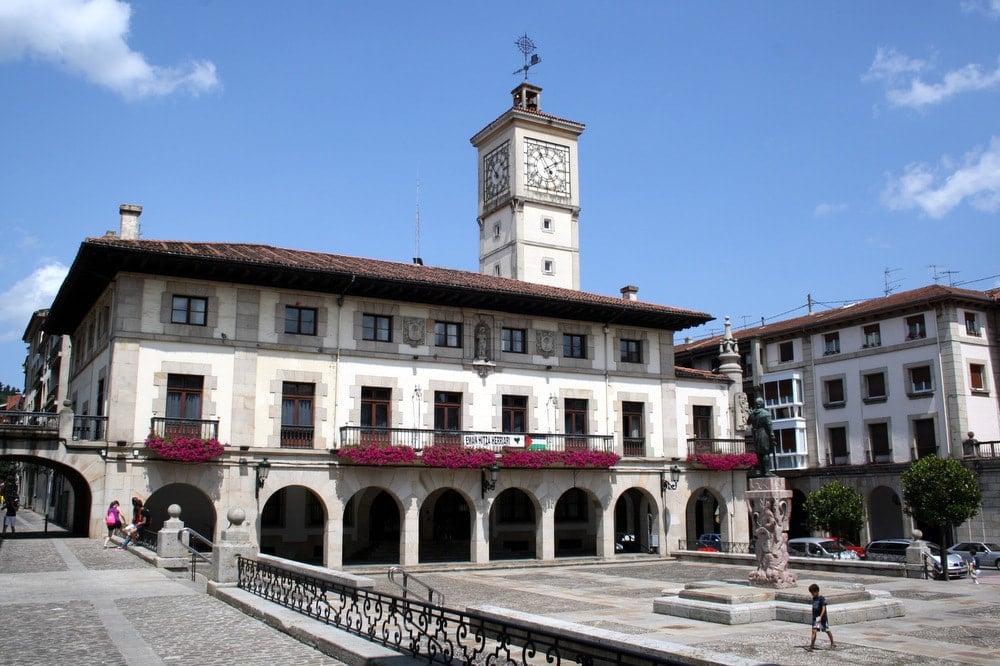 It was lunchtime, so we parked the car and headed out in search of pintxos. It was a sunny Sunday and everyone seemed to be doing the same. Children were running through the alleys as their parents sipped their wine, and teenagers stood on the corners laughing and smoking cigarettes.
We discovered two delicious spots on Barrenkalea street for pintxos, Bar Boliña was a bar we found on the Guernica city council's website, and it already had platters of hot pintxos set out waiting to be devoured. Their creamy stuffed tortillas and grilled foie gras pintxos were almost enough to fill us up, but we decided instead to explore a bit more. A few doors down we stumbled upon Bar Endika, where a lovely woman served up homemade sandwich style pintxos like goat cheese, sundried tomato, Guernica pepper and ham, or salt cod omelet and roasted red pepper.
Feeling full, we walked around town, taking in the Sunday afternoon ambiance, and walking by the main square. We would have loved to have visited the Museo de la Paz (the Peace Museum), but unfortunately it closes early on Sundays. Instead I bought a book that I've been thoroughly enjoying called The Basque History of the World: The Story of a Nation
, which tells the fascinating account of Europe's oldest people.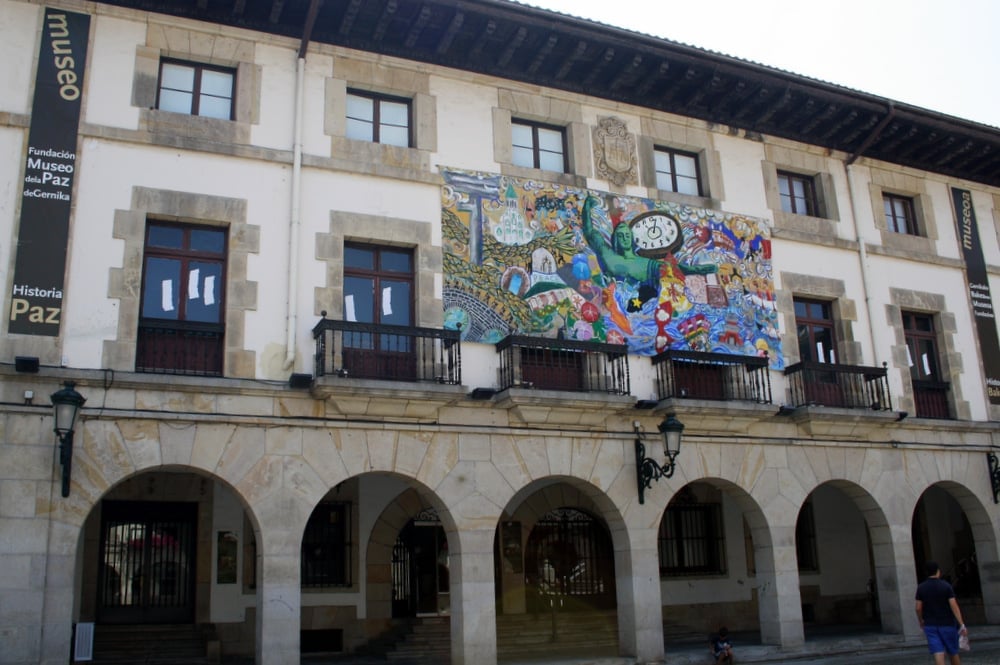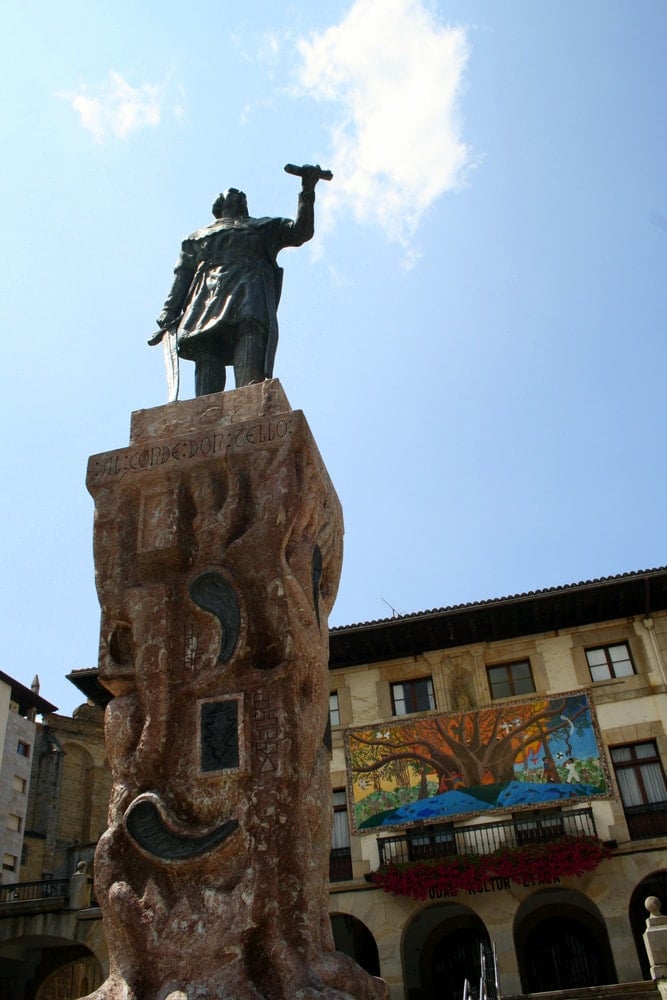 Leaving Guernica felt a bit sad, like it was impossible that such atrocities had taken place where families were now discussing food and politics. I'd love to go back to Guernica with more time, visit the museum and take a guided tour. Ideally I'd visit on a Monday, market day in Guernica, when the local market is said to come alive with people and produce, just as it was on that fateful Monday in 1937.
Read more:
First person accounts of the bombings
A journalist visits on the 75th anniversary of events
Feature photo by: Pedro Belleza