Today Lindsey shares her favorite spots to drink wine in Seville. In a town with 3,000+ bars, narrowing things down is no small feat! But I agree that her picks are all worth visiting.
From dry, crisp sherries to bold, big-bodied reds and everything in between, Spanish wines are so easy to love. Order a bottle to share, throw in some food—whether that be a simple charcuterie board or exquisite restaurant-style fare—and you've got all the makings of a fabulous evening.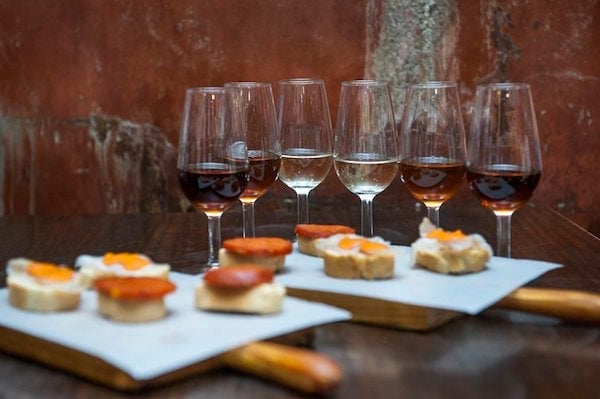 For an even more perfect experience, take that scene and set it against the backdrop of the Giralda, Triana, or Las Setas, with a distant soundtrack of passionate flamenco singing. You'll be hard-pressed to find a city with the same unique sense of magic and passion as Seville—or one with more one-of-a-kind places to sip on some Spanish vino.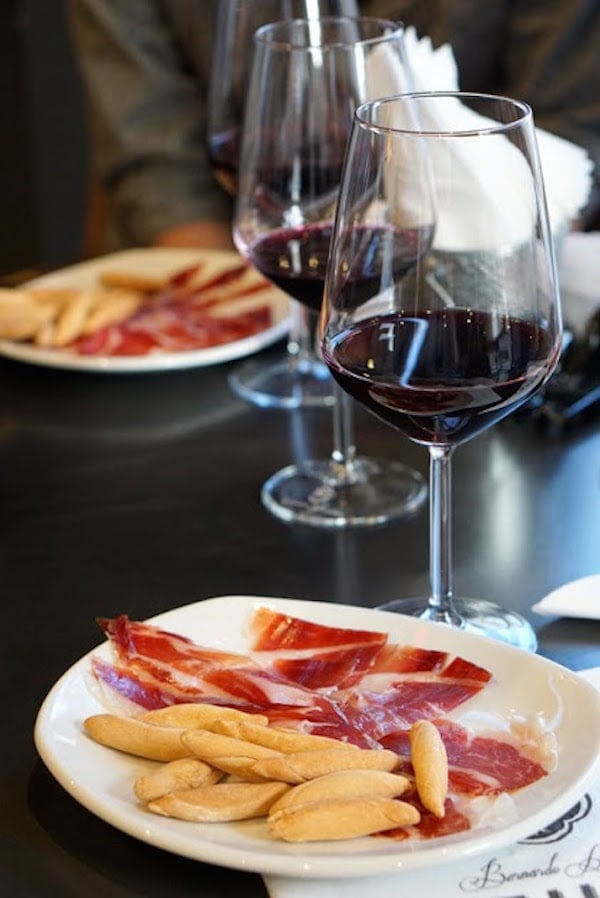 When it comes to where to drink wine in Seville, you're spoiled for choice. With options ranging from sleek, elegant wine bars to family-run delis, each spot is unique, but each manages to capture the heart and soul of the city in a way that the touristy bars just can't.
Read More: Don't miss Lauren's complete guide to where to eat in Seville!
Where to drink wine in Seville: My top picks
1. Vinería San Telmo
Ask any local where to drink wine in Seville and chances are many of them will recommend Vinería San Telmo. Despite its status as one of the city's hottest restaurants and wine bars, this family-run spot remains true to its roots as well as its commitment to serving up some of the best food and wine in town.
You'll be hard-pressed to find a more impressive wine list in Seville—or one as carefully curated—than that of Vinería San Telmo. Owner Juan Manuel takes wine seriously, often venturing out himself to Spain's far-flung wine regions to discover varieties you won't find on the menu anywhere else. The result: a handpicked selection of the best and most unique wines in the country, including a variety of exquisite sherries from right here in Andalusia.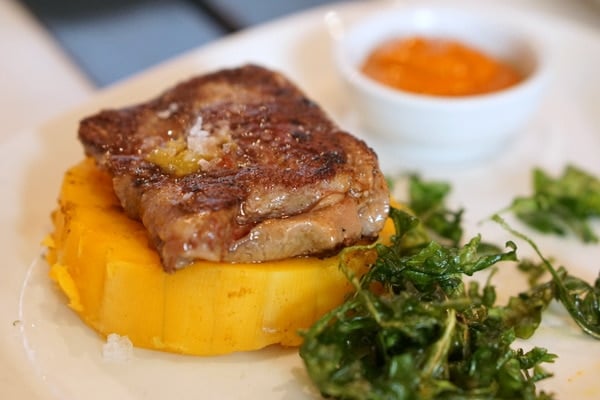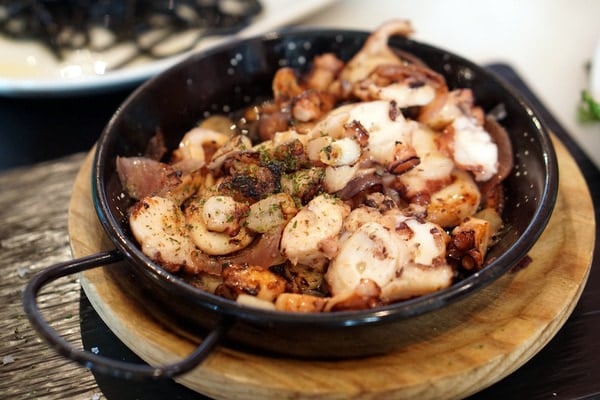 Go there: Paseo de Catalina de Ribera, 4
2. Séptimo
Tucked in between the buzzing Santa Cruz neighborhood and the lovely riverfront, Seville's Arenal neighborhood is a lively, colorful barrio bursting with great eats. One excellent option, especially if you're wondering where to drink wine in Seville, is Séptimo. A relatively recent addition to Arenal's dining scene, this upmarket wine bar has made a name for itself in the three short years it's been open.
While the wine list here is not as extensive as that of other wine bars in Seville, each wine has been carefully selected to create a menu that represents only the best of the best. Owner Julian knows wine like the back of his hand, and gives fabulous suggestions to guests eager to try something new (or simply unsure of what they want). Many of their varieties are available by the glass and pair beautifully with their mouthwatering modern takes on traditional dishes.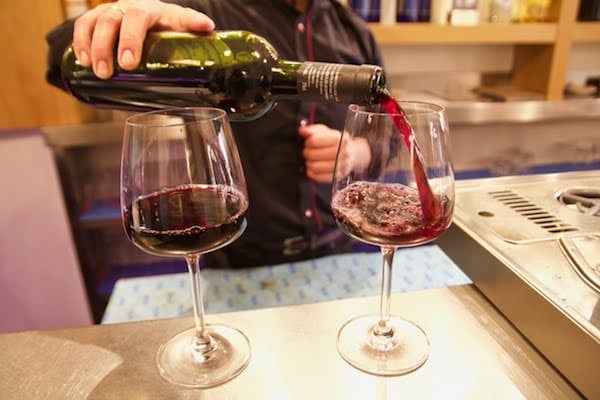 Go there: Calle Pastor y Landero, 21
3. Lama La Uva
Tucked away in the shadow of Seville's towering Setas sculpture, Lama La Uva is so much more than a wine bar. The minimalist, welcoming space serves as a gathering space for friends, where everyone immediately feels at home. The local, down-home vibe even extends to their food and wine selection, which places unprecedented emphasis on products from Andalusia.
Shortly after Lama La Uva opened, owner Ana recounted in an interview that part of her motivation in creating the space was the fact that so many bars and restaurants only offered the two most common varieties of wine: Ribera del Duero and Rioja. Her drive to highlight the equally excellent wines of Andalusia struck a chord with locals, and Lama La Uva now enjoys a status as one of the most popular wine bars in Seville. Don't miss their excellent gourmet tasting events, which feature not just wine but other outstanding local products as well, such as extra virgin olive oil.
Top tip: Enjoy a private tasting here as a part of Devour Seville's best-selling Tapas & Wine Tasting Tour -- as one of four stops on the tour you'll be sure to learn (and taste) your way through Seville's best wines!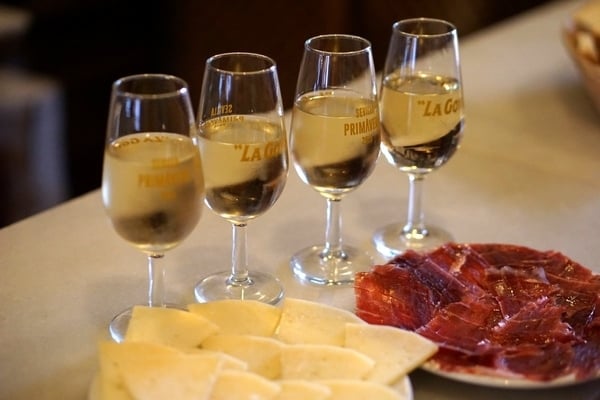 Go there: Calle Regina, 1, Local 4
Read more: Want to take your love of wine on the road? You'll want to check out this guide to 3 essential Spanish road trips for wine lovers!
4. La Comidilla
Don't forget about Triana when considering where to drink wine in Seville (or ever, really!). The thriving district across the river from the city center boasts a proud local culture, including some seriously fabulous food and wine. And when it comes to the latter, you can't get much better than La Comidilla.
With vintage-chic decor and a menu based on ingredients fresh from the nearby Triana market, this Parisian-style bistro serves regional wines by the glass. Their friendly, professional staff give excellent recommendations on food pairings, although you can't go wrong with just about anything you order—along with the fabulous wine, their gourmet shared plates will make you want to come back again and again.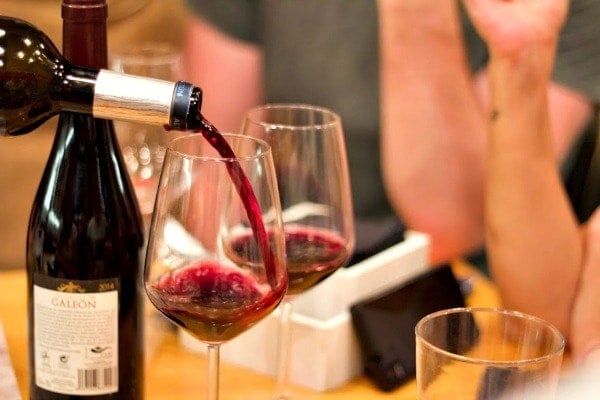 Go there: Calle Callao, 1
5. Flor de Sal
For nearly a decade, Flor de Sal has taken pride in its status as a reference for where to drink wine in Seville. Their mission is to share their passion for Spanish wine with the public, and in doing so, the sommelier-run shop offers one of the best wine tasting experiences in Seville.
Taking place every week, each tasting allows you to sample four to six carefully selected wines (from among the 80+ varieties available in the shop). As a delicious bonus, they also offer a small but tasty variety of light tapas to pair with the wines. If you can't make it to a tasting, no worries—you can sample one of their 20 varieties available by the glass any time.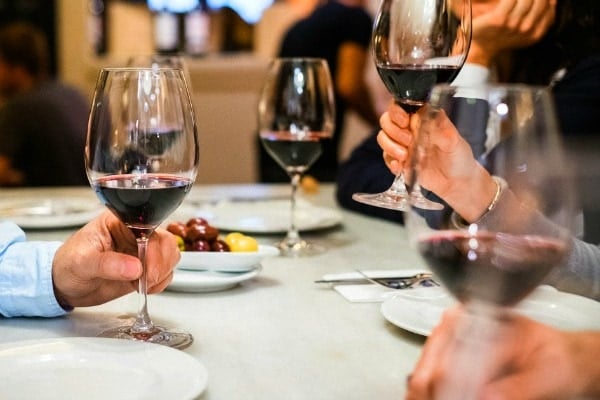 Go there: Calle Carlos Cañal, 46
6. La Antigua Abacería
To round out this list of where to drink wine in Seville, I had to go with a classic. Walking into La Antigua Abacería is like stepping back into another time (in fact, the word abacería refers to something like an old-fashioned grocery store). With legs of jamón hanging from the ceiling and colorful wine bottles and tins of canned goods lining the walls, it's a far cry from the modern gastropubs springing up throughout Seville—instead, it's a time-honored throwback to the way things used to be.
This family-run deli and shop specializes in local sherry wines, which are still served the traditional way: straight from the barrel and into the glass. A true no-frills bar de toda la vida in the heart of Triana, it holds true to its traditional roots as home to simple, delicious food and great wine, enjoyed in good company.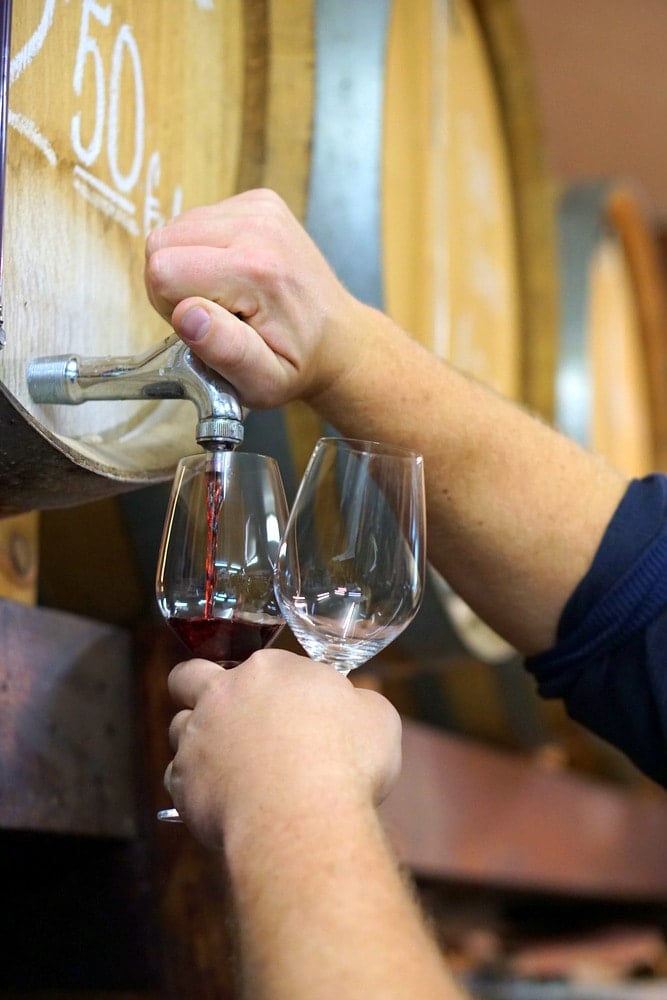 Go there: Calle Pureza, 12
If you like wine, you'll love Devour Tours' Seville Tapas and Wine Tour. You'll try seven fabulous regional wines, and explore some of the city's most amazing and unique wine bars along the way!
Watch!
Pin me!