Today Lindsey shares her tips for the top wine bars in Barcelona. I can confidently say that you can't go wrong with anything on her list! Cheers 🙂
We wine lovers have a lot to be thankful for in Barcelona. The sheer variety of wine bars in the Catalan capital makes it easy to enjoy a glass just about everywhere. From century-old bodegas to new, trendy wine bars, there are hundreds of beloved local institutions where wine lovers can feel right at home.
Locals in Barcelona know how to enjoy their wine. They see good, high-quality wine as something to be included in everyday life, rather than simply reserved for fancy dinners and special occasions. If that attitude sounds like something you'd agree with, head straight to one of these excellent wine bars in Barcelona and discover your new favorite bottle!
Know before you go: Check out Amy's guide to little-known Spanish wines and wine regions so you have some ideas of what to try before visiting these wine bars in Barcelona! For more information on Catalan wines, be sure to read Devour Barcelona's guide to the best local wines to try in Barcelona. 
6 Spectacular Wine Bars in Barcelona
1. Els Sortidors del Parlament
Upon walking into Els Sortidors del Parlament, you might be able to spot some remnants of the space's past life as a motorcycle workshop. However, the unique space has been elegantly decorated and transformed into one of the classiest wine bars in Barcelona. They serve up a glorious selection of globally sourced wines, including a great range from Catalonia itself. Order by the bottle or by the glass, and if you're hungry, tuck into one of their innovative homemade tapas.
Located in the up-and-coming Sant Antoni neighborhood at Calle Parlament, 53. 
2. Vila Viniteca
In the nearly 90 years they've been open, Vila Viniteca has grown from a humble shop to one of Europe's great wine behemoths. With no less than 8,000 references, this unrivaled wine paradise has just about everything you could want. From small, local bodegas to premier international producers, the selection here goes above and beyond what you'll find anywhere else. Their divided space includes both the wine shop itself as well as a small delicatessen and bar area serving simple yet exquisite delicacies to accompany your wine.
Located in the bustling Born neighborhood at Carrer dels Agullers, 7.
3. Cellarer Wine Bar
Quirky, cozy Cellarer Wine Bar might make you feel as if you were relaxing in a friend's living room. The laid-back vibe—including funky decor and great music—are just part of what makes it one of the best wine bars in Barcelona. The exquisite wine selection and homemade South American-inspired tapas create a dining experience you'll never forget. Whether you're looking for a fun place to hang out with friends or a date night spot to check out with that special someone, you can't go wrong at Cellarer.
Located in the gorgeous Eixample district at Carrer de Mallorca, 211.
See also: Lauren's expert guide to where to stay in Barcelona!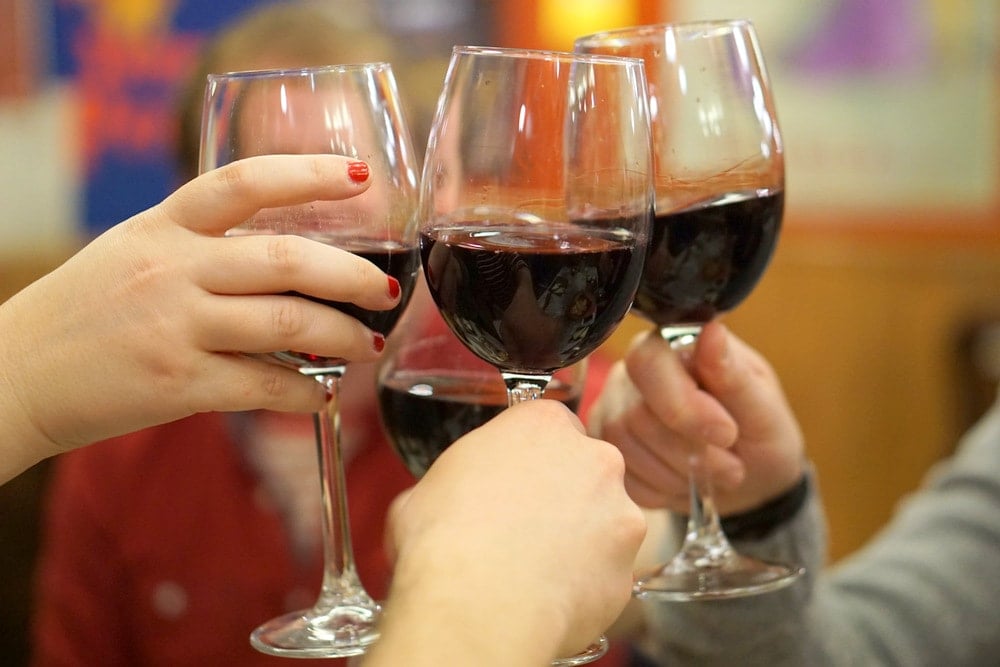 4. Monvínic
Cutting-edge technology sets Monvínic apart from the rest. At this legendary wine reference point, you use a tablet to customize your wine-drinking experience exactly as you'd like it. Search through the electronic glossary to choose your country, grape variety, and pour size (half glass, glass or bottle) from among their 3,000 choices. Additionally, their gorgeous modern cellar is a far cry from the ancient wine caves of days past. However, despite their unique use of technology, the experience here is personable and hospitable. Their friendly team of sommeliers can happily answer any question you throw at them. If you're hungry, be sure to head to their onsite restaurant for a fabulous meal as well.
Located just around the corner from the Passeig de Gracia metro station, at Carrer de la Diputació, 249.
5. Eldiset
A sleek, minimalistic interior characterized by low-hanging light fixtures and pale wood accents helps make Eldiset one of the most modern, cosmopolitan wine bars in Barcelona. While the bar itself may look like it wouldn't be out of place in the likes of New York or London, the selection here is overwhelmingly local. More than 90 percent of their selection consists of Catalan wines, each more exquisite than the last. They also serve fantastic, gorgeously presented tapas with an international flair, in addition to simple yet delicious Catalan products such as meats and cheeses.
Located in the heart of Born at Carrer Antic de Sant Joan, 3
Tip: On Devour Barcelona's Tapas & Wine Tasting Tour you'll visit Eldiset for a VIP tasting of cavas and white wines!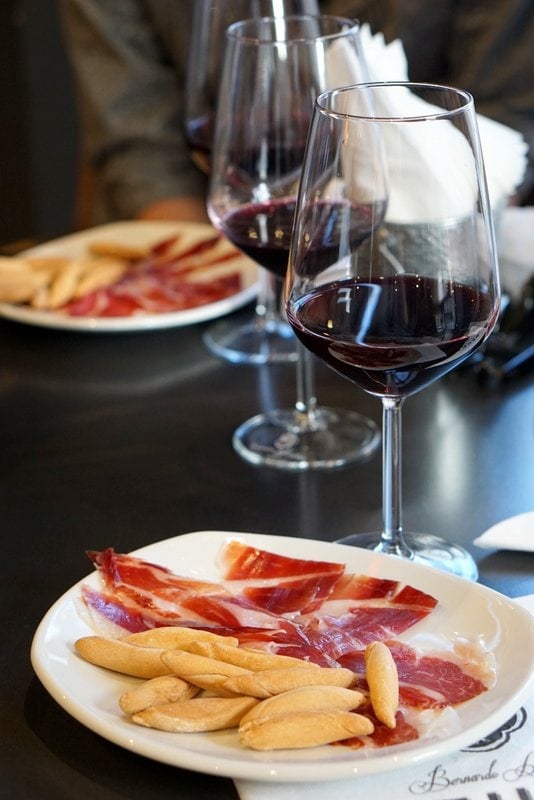 6. Viblioteca
Perfect for wine lovers and bookworms alike, Viblioteca may offer the most unique experience out of all the wine bars in Barcelona. Among the 150 different bottles lining the shelves, you'll find dozens of books about food and wine that are sure to make your mouth water. Luckily, you're in the right place. The bright, cozy space serves fresh, homemade cuisine made with only the finest ingredients. They also offer a selection of more than 50 handpicked varieties of cheese. Can't narrow it down? Their friendly and knowledgable staff are more than happy to suggest pairings.
Located in the charming Gracia neighborhood at Carrer de Vallfogona, 12.
More suggestions: Check out Devour Barcelona's guides to the best wine bars, wine shops and wine tastings in Barcelona.
Have you been to any of these excellent wine bars in Barcelona? If there are any I missed, be sure to drop me a suggestion in the comments!