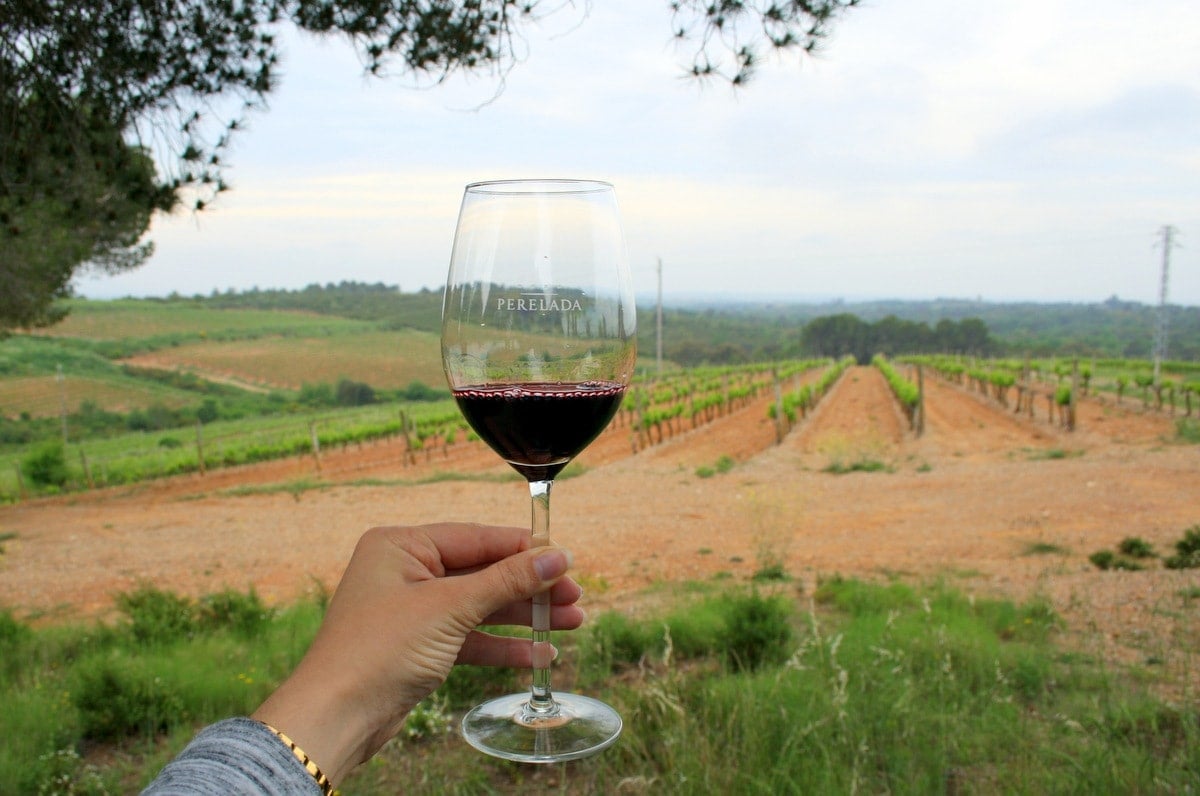 Spanish wine country is pretty incredible, spanning 69 official Denominaciones de Origen (appellations of origin), and plenty of other non-DO zones. Climates vary from maritime in the northwest, to Mediterranean on the east coast, and continental in the central Meseta, meaning there is a wide and exciting variety of wines that make it to our tables. Spain's varied climates and geography, year-round sunshine, and a long history of winemaking make it one of the best countries in the world to immerse yourself in the world of wine.
And the best way to fall in love with Spanish wine? Jump in your car and make your way through the vineyards and wineries of this beautiful country. A Spanish road trip for wine lovers is in order– here are three routes that you can't miss!
1. The Sherry Road Trip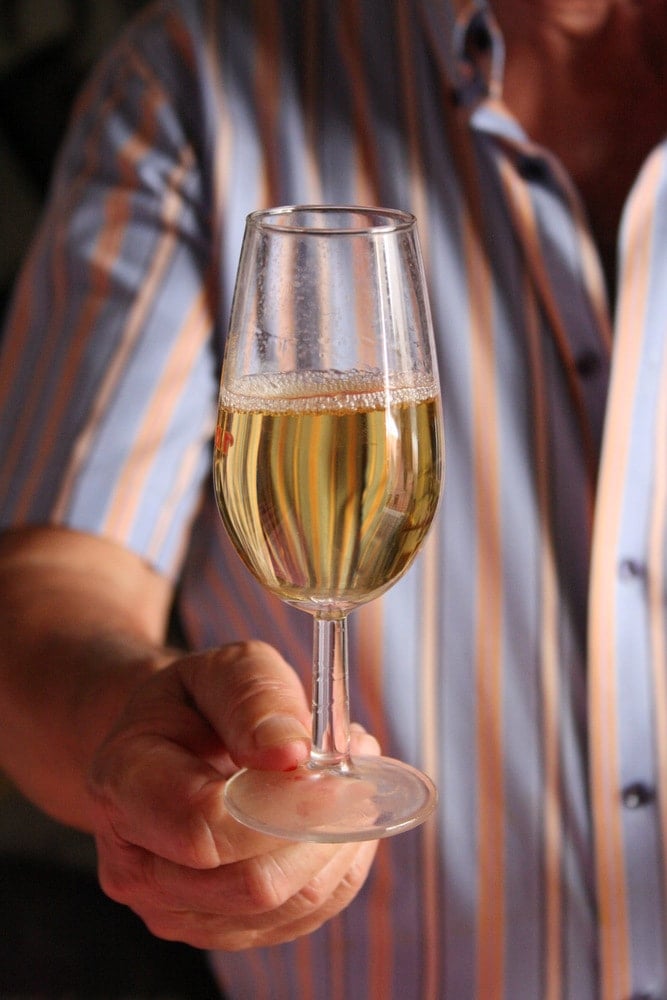 Route: Jerez de la Frontera, El Puerto de Santa Maria Sanlucar de Barrameda, Cadiz
Wines: Manzanilla, Fino, Amontillado, Palo Cortado, Oloroso, Cream, Moscatel, Pedro Ximenez
Make your way into Sherry country and discover some of the most unique and delicious wines in the world. Sherry wines are fortified white wines that range from some of the driest wines in the world to some of the sweetest. Good ones are complex and exciting– and wine lovers around the world are smartening up. Don't be surprised to see a sherry list pop up at your favorite restaurants!
This route includes the three pillars of the "Sherry Triangle" (the only three towns in Spain allowed to have sherry aging bodegas). And then it ends in coastal Cadiz, which may not be an official part of the triangle, but is well worth a stopover to enjoy sherry with the locals and the unique atmosphere of "cai".
Don't Miss: The award winning wines on the excellent tour of Bodegas Tradición in Jerez, the family-run Bodegas Gutierrez Colosia in El Puerto, and the tortillitas de camarones (shrimp fritters) at Casa Balbino in Sanlúcar.
When Not Drinking: Take a walk (or better yet a bike ride) through the wonderful sand dunes and salt flats of Los Toruños Natural Park in El Puerto.
Read More: Learn where to eat in Cadiz with my Cadiz Gasto Guide, see also my El Puerto Gastro Guide, and fall in love with A Day in Jerez.
2. The Rioja Road Trip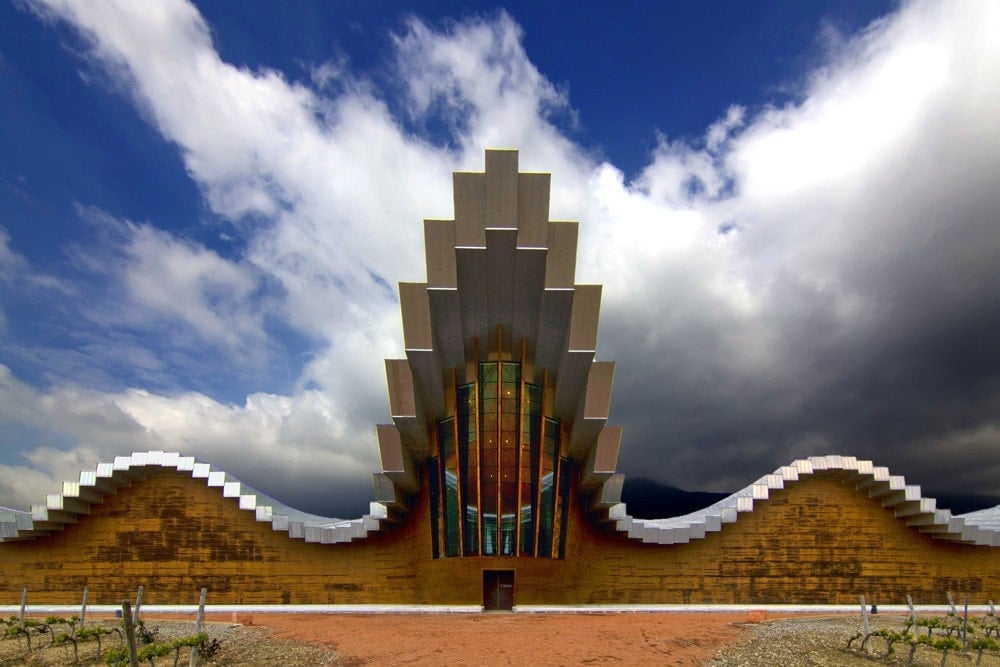 Route: Marques de Riscal, Ysios Winery, Haro, Logroño (and much more!)
Wines: Rioja (Joven, Crianza, Reserva, Gran Reserva)
Undoubtedly Spain's most famous wine region, La Rioja is home to Spain's famous grape: tempranillo. This Spanish grape can easily stand on its own in La Rioja, or play nicely with others in blends, and is capable of producing some of Spain's best wines. La Rioja is world-famous for barrel aging its wines, and there is nothing like a rare Gran Reserva (minimum 2 years in oak barrels, and an additional 3 years in the bottle) from a reputable bodega.
Don't Miss: Calle Laurel in Logroño is famous for its pincho bars– the wine may not be great (what would you expect at 1€ a glass!) but the experience is well worth it!
When Not Drinking: La Rioja is in the middle of the Camino de Santiago, so jump on the trail to work off the wine– or go hiking on any of the area's trails.
See also: 3 Days in La Rioja for Food & Wine Lovers
Read More: Stunning Spanish Wineries
3. Wines of Green Spain Road Trip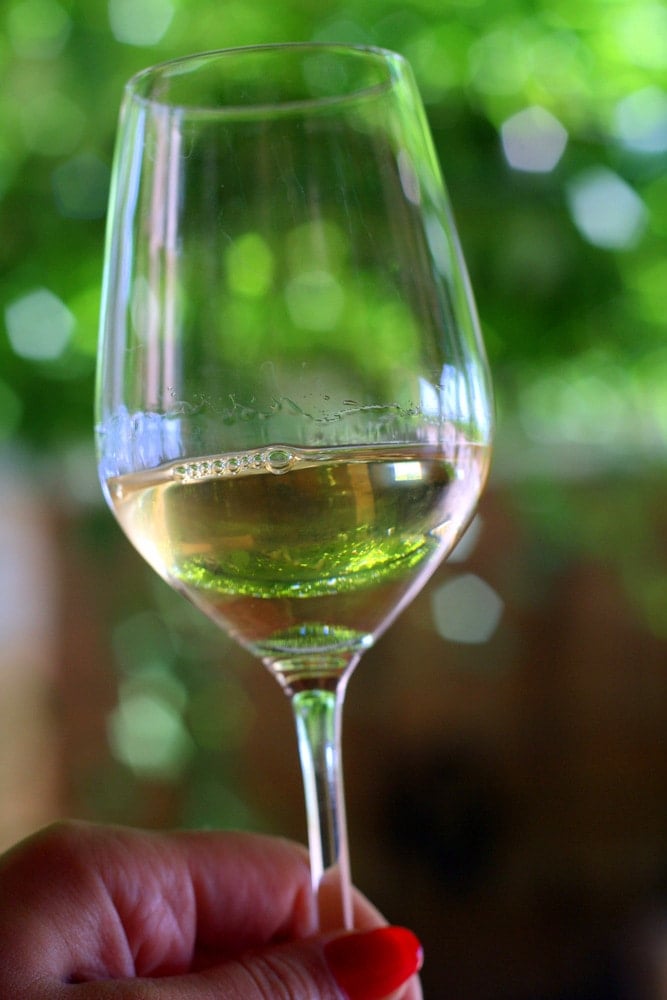 Route: Bierzo, Ribeira Sacra, Rias Baixas, Islas Cies
Wines: Bierzo, Albariño, Godello, Ribeira Sacra
The North West of Spain is an undiscovered treasure for most. The region's most famous wine, Albariño (which, curiously, is called by the grape and not the region– unlike most Spanish wines), is enjoyed throughout most of Spain, but the region's other wines (Ribeira Sacra, Bierzo) are off the radar for many.
The area, while large, is well worth a visit– or many! From the estuaries of the Rias Baixas that lead into Portugal, to the steep and mountainous vineyards of Bierzo, the region of Green Spain is #1 on my personal list of Spanish wine regions to discover. I'll be visiting this summer, and will definitely be stopping at the incredible Islas Cies, and eating plenty of local seafood to pair with my wine!
Don't Miss: The guided vineyard visit at Martin Codax, one of the region's top producers, where they share the behind the scenes of creating Albariño wines.
When Not Drinking: Las Islas Cies are a part of Galicia's Atlantic coastal reserves and are said to be some of the most beautiful beaches in the world.
Read More: Foods of Galicia
I'll be heading off on the last of these road trips this summer, and exploring the wines and region of Green Spain. I can't wait to see the Rias Baixas for the first time, eat shellfish and octopus every day, and hopefully, discover many new wines to share with you here!
Any other Spanish road trips you would recommend?