Many of the millions of tourists who visit Valencia each year go to see the city's most iconic sites: the cathedral, the Central Market and more.
However, while we love these famous landmarks, there's so much more to Valencia! There are many hidden gems in Valencia most tourists don't even know exist. Not sure where to start? Here are some of the best hidden gems in Valencia that can take you on an unforgettable journey, off the beaten path.
Photo credit: Verrassend Valencia, Text Overlay: Devour Valencia Food Tours
Visit the narrowest house in Europe
This apartment building takes "cozy" to a whole other level! Measuring just 107 cm (about 3 and a half feet) wide, the narrow pink block tucked into Plaza Lope de Vega is considered the narrowest in Europe. The woman who lived there as a young girl says that she had to put on her First Communion dress outside because otherwise she wouldn't have fit through the door!
While visitors can no longer visit the upper floors, architecture fans will love seeing antique photos of the quirky building, on display at tapas bar La Estrecha (meaning "the narrow") next door. Be sure to take a tapas break while there, too!
Address: Plaza Lope de Vega, 9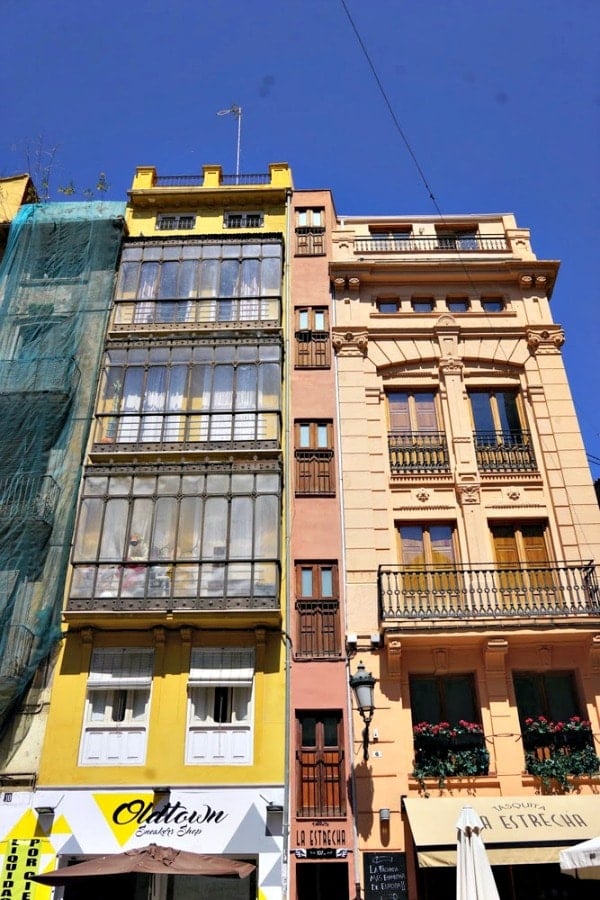 Marvel at the street art in the El Carmen neighborhood
Much more than just graffiti, the street art that lines the walls of El Carmen is one of the most colorful hidden gems in Valencia. These artists take their work seriously, paying fine attention to detail and using professional paints. Although not originally sanctioned by the city, the artwork has become an institution in one of Valencia's most vibrant neighborhoods.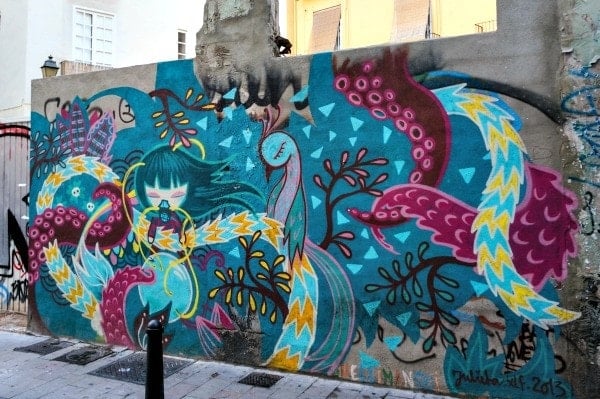 Relax in the Silk Museum courtyard
Even if you don't visit the Silk Museum itself—though we recommend it!—this peaceful courtyard is accessible from the outside. Part of the original medieval structure and dotted with Valencia's famous orange trees, this beautiful patio is a calm escape right in the heart of the city. Bring a book or relax with a cup of coffee from the nearby café.
Address: Carrer del Museu de la Seda, 3
Meet Valencia's friendly felines at the cat house
According to local legend, the former owner of this little blue house on Carrer del Museu left it as a refuge for the city's stray cats. Local artists have dressed up the property, decorating the tiny home in traditional Valencian architecture and even planting a little "garden" off to the side. Even non-cat fans have to admit that this is one of the most adorable hidden gems in Valencia.
Address: Carrer del Museu, 11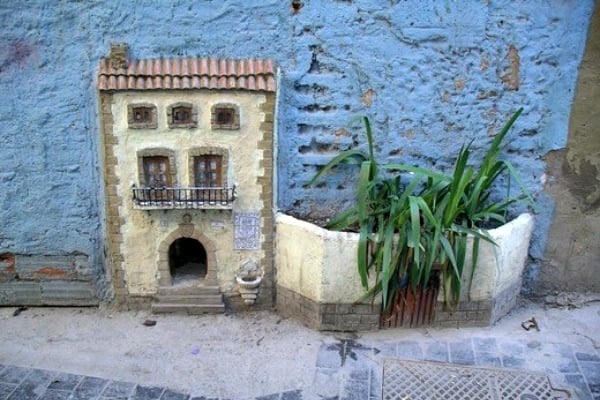 Step into history at the Arab Baths
This ancient bath house is another remnant of Valencia's Moorish past. Visitors can still see some of the restored 13th-century architecture. Besides that, you can even see many of the original colorful tiles from centuries past. Out of 10 bath houses that the Moors build in Valencia during this period, it's the only one that remains.
Address: Carrer dels Banys de l'Almirall, 3-5
Eat your way through authentic local bars and restaurants
You're probably hungry after a long day of exploring. Why not join us on a food tour—the most delicious way to get off the beaten path!
You'll visit some of the best gastronomic hidden gems in Valencia, tucked away in the city's narrow streets, where most tourists wouldn't even think to go. Meanwhile, you'll meet the people who make the magic happen: families who have proudly carried out Valencia's culinary traditions for decades. You'll feel like anything but a tourist as you experience the city like a true valenciano.