It's no secret that San Sebastian is one of the most highly regarded culinary destinations in the world. Situated on the northern coast of Spain, this seaside city is famous for its beaches, surfing, and vibrant cuisine.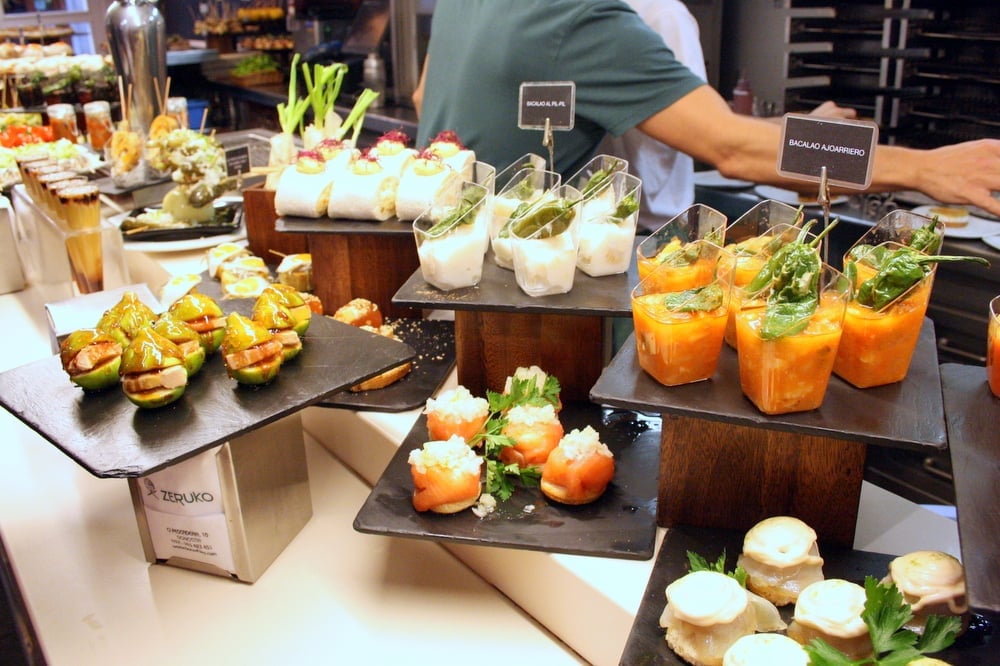 Crossing the border into the region of the Basque Country is like stepping into another world; it has its own language (unrelated to any other on the planet), its own culture (which Basques proudly keep alive), and its own gastronomic traditions (which have earned its chefs dozens of Michelin stars; the highest concentration in the country).
DISCOVER THE CULTURE OF PINTXOS IN SAN SEBASTIAN
Despite its lofty reputation and worldwide fame, Basque cuisine is accessible—and affordable—for just about anyone. In San Sebastian it's all about pintxos: small portions of various dishes, often stacked on small slices of bread, which give you the chance to try a little bit of everything. Here are six of the best pintxos bars in San Sebastian, where you can see for yourself why the world has fallen in love with Basque cuisine.
See also: Top 10 Pintxos in San Sebastian!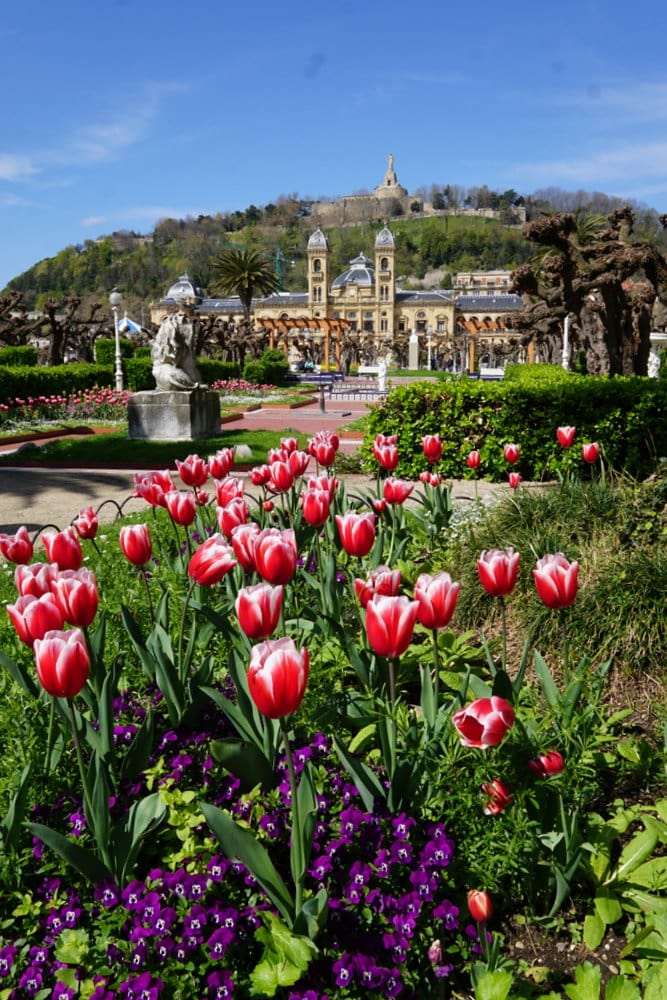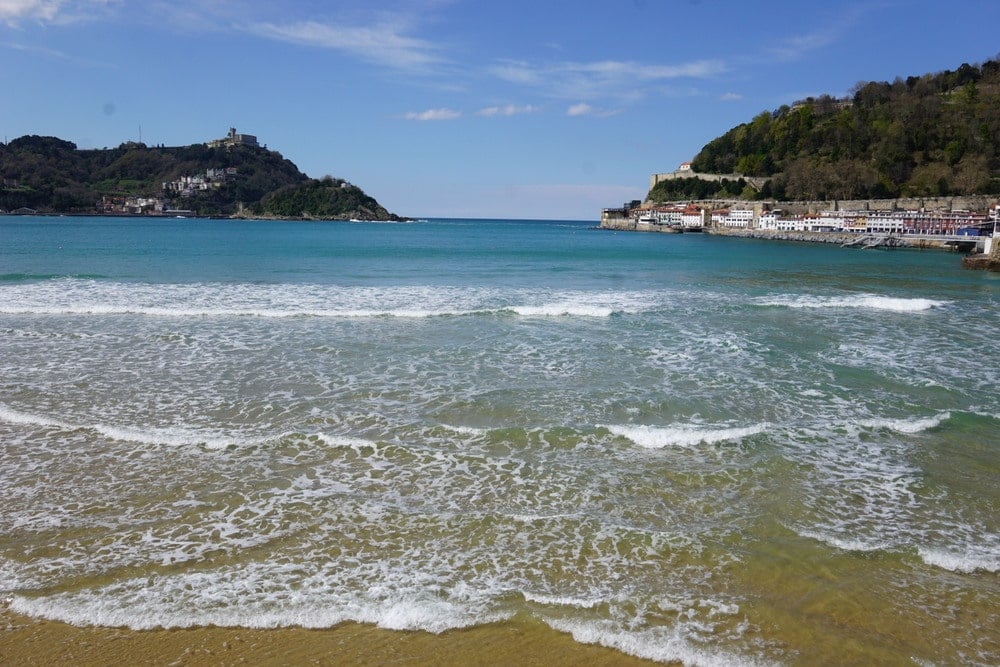 Top Places for Pintxos in San Sebastian
Everyone has their personal picks, but here are mine-- the top places for pintxos in San Sebastian (and what to order!).
Don't miss: For more foodie tips, check out the Where to Eat in San Sebastian Guide! And for more pintxos tips outside of the old town, try this guide to pintxos bars in the Gros neighborhood.
Atari Gastroteka
The most traditional—and fun—way to eat pintxos is by going from bar to bar, having a drink and a bite at each place. But I shamelessly ignored that custom at Atari by sitting down for a full-on meal. And I have no regrets. The cuisine and experience I had here was the highlight of my latest trip to San Sebastian. Incredible artichokes, Iberian pork, wild boar ravioli... all paired with sides and sauces that nearly stole the spotlight. End your night here with a heavenly dessert and a massive gin and tonic. Some nights the crowd even extends to the steps of the basilica next door.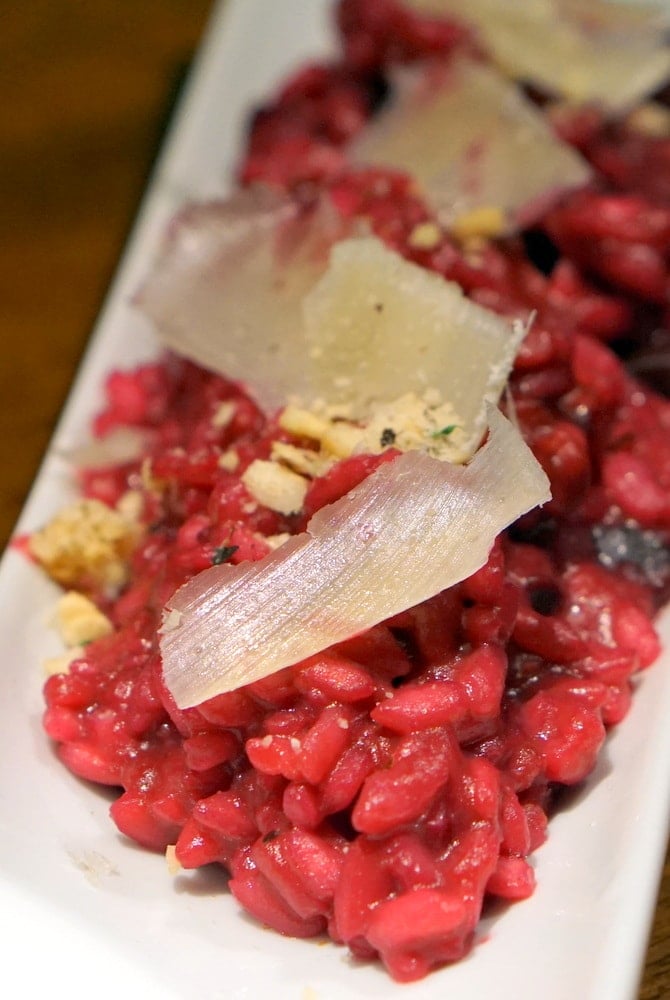 Borda Berri
Borda Berri is tiny, cramped, and old-fashioned—just like an authentic pintxos bar should be. You'll find the menu items scribbled on chalkboards hung on the bright yellow walls. Don't leave without trying the house specialty: creamy risotto made with Idiazabal (Basque sheep's cheese). The braised beef cheeks are also a crowd favorite. If you're feeling extra adventurous, try the pig's ears. You (probably) won't regret it.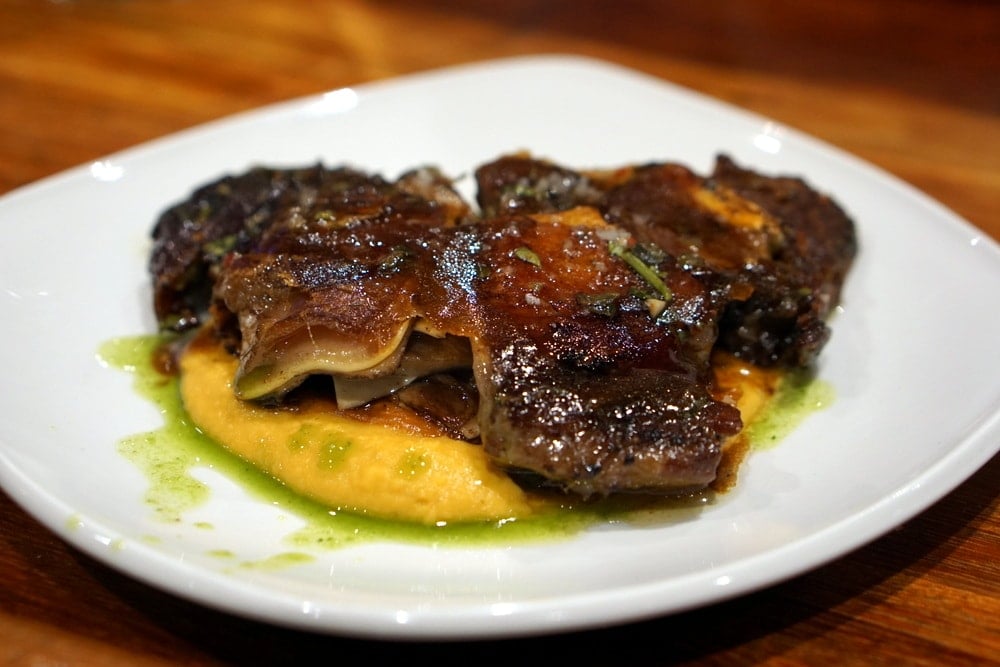 La Cuchara de San Telmo
This has to be one of the most talked-about restaurants on the Iberian peninsula. If you're claustrophobic, it might not be the place for you. But it's worth it to fight your way through the crowd to the bar, where you can shout out your order to staff who work like a perfectly oiled machine. The pintxos here put an avant-garde twist on traditional ingredients. I recommend the bacalao (salt cod); you won't find a better presentation of this ubiquitous fish anywhere else.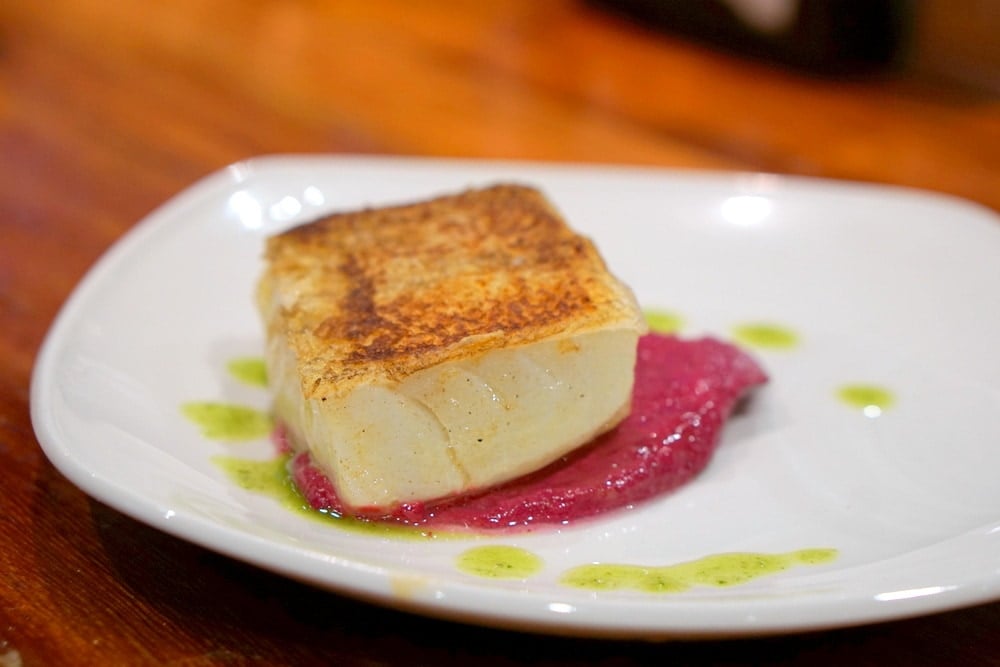 Bar Txepetxa
Like anchovies? No? Think again. I'm not exaggerating when I say that my newfound love for this controversial delicacy was sparked at Txepetxa. I went there on the advice of a friend, seriously apprehensive about entering a place where the only thing on the menu is strong and salty fish. That doubt lasted right up to the first bite, and life was never the same. The pintxos are small enough that you can try several: anchovies on toast paired with everything from peppers, onions, or olive tapenade to surprise hits like blueberries, papaya or fish eggs.
A Fuego Negro
The bold colors and funky decor of this bar immediately set it apart from some of its more traditional neighbors. And the differences don't end there. A Fuegro Negro features a highly experimental, modern take on pintxos. The menu offers things like homemade pickled vegetables and "makcobe with txips," a creative take on a miniature hamburger. The Basque flavors are there too, with specialties like locally harvested anemones and homemade Euskaltxerri pastrami. In other words, expect the unexpected.
La Viña
La Viña itself is a sight to behold, with most of the wall space being taken up by shelves of their signature dish: cheesecake. While it doesn't exactly qualify as a pintxo, it's one of the best things I've eaten in San Sebastian. It's creamy, crustless, and dished out in huge portions that practically beg to be Instagrammed. Beyond their sweet claim to fame, however, this place offers memorable pintxos like a cone-shaped concoction of anchovies and cream cheese. Just make sure to save room for dessert.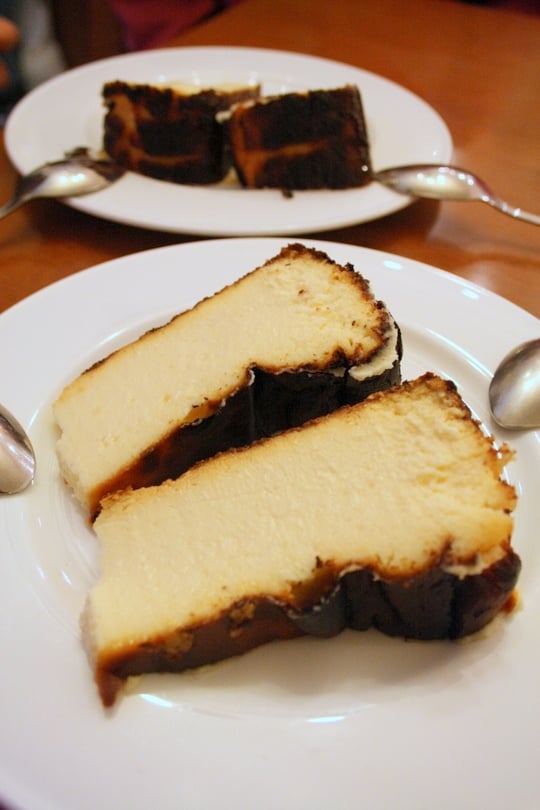 Hungry for more?
There's no end to the delights of San Sebastian's culinary culture. Find more recommendations on what to eat and where to eat it on our Spanish food blog. And if you want to hit up all the hottest spots in one night, join us for one of the best pintxos tours in San Sebastian!
San Sebastian Travel Guide
Have you visited the Basque Country? What are your top places for pintxos in San Sebastian?
Pin me!