Planning a family trip to Malaga? Here are some of our favorite kid-friendly activities in this Andalusian city, from history and culture to wildlife and waterslides!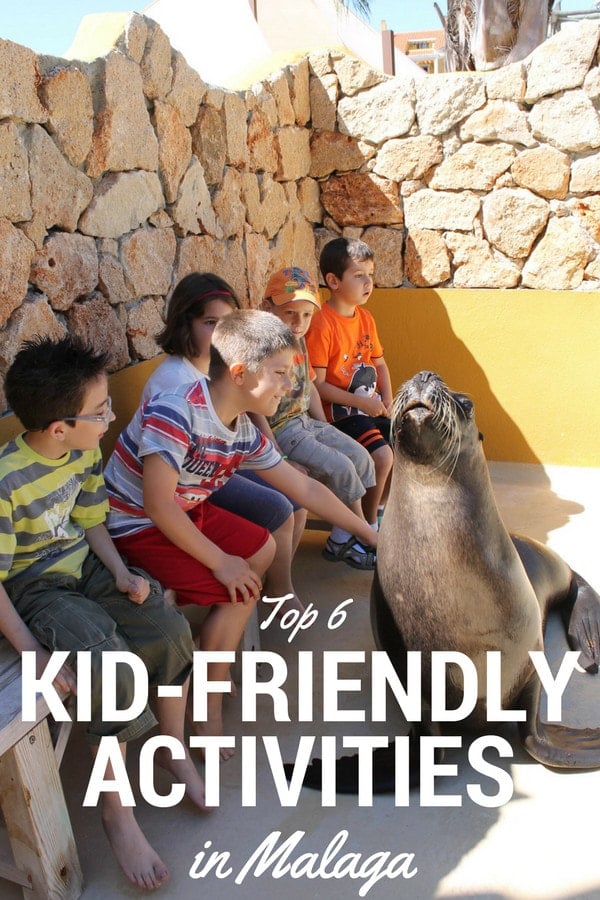 Traveling with kids is a great way to expose them to new cultures while having fun along the way, and there's no shortage of family-friendly things to do in Malaga. As one of the most vibrant cities along Spain's southern coast, it's full of fun for all ages.
Here are just a few of the many kid-friendly activities in Malaga that will give your children vacation memories to last a lifetime—and make them want to come back!
Kid-Friendly Activities in Malaga: City Center
You don't have to go far for these family-friendly activities! If you're staying in the center of Malaga, check out these nearby attractions.
1. Visit the Alcazaba & Gibralfaro Castle
Walk through history at the Alcazaba and Gibralfaro Castle, two ancient structures within the same complex that will make the past come alive.
The Alcazaba fortress dates back to the 8th century. It's even older than its more famous cousins—the Alcázar in Seville and the Alhambra in Granada—and is the best-preserved Moorish fortress palace in Spain.
After visiting the Alcazaba, head up to Gibralfaro Castle. As you ascend, you can enjoy stunning views of the city, sea, and surrounding mountains. For families with tired kids (or parents), there's also a bus that goes up to the castle.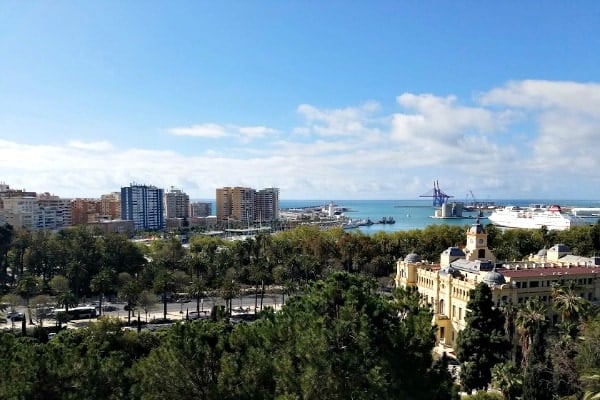 Tip: Make sightseeing even more fun with a Segway tour or bike tour through Malaga.
2. Learn Something New at Malaga's Museums
Malaga has several museums that will capture any child's imagination. Marvel at the classic cars and clothes at the Automobile and Fashion Museum (Avenida de Sor Teresa Prat, 15) or enjoy the fun interactive exhibits at the Principia Science Center (Avenida de Luis Buñuel, 6).
And of course, get to know one of the most famous malagueños and his many masterpieces at the Picasso Museum (Palacio de Buenavista, Calle San Agustín, 8).
See More: 6 Unique Museums in Malaga
3. Head to the Beach for a Well-Deserved Break
Looking to relax? There's nothing like a day of lounging in the sun while your kids play in the sand. Luckily there are plenty of beautiful beaches in Malaga and the surrounding area, many of which are very family-friendly.
You can stay near the heart of the city at Playa de la Malagueta or escape the tourist crowds at local favorite Playa de la Misericordia. Either way, a beach day is one of the simplest and most fun kid-friendly activities in Malaga.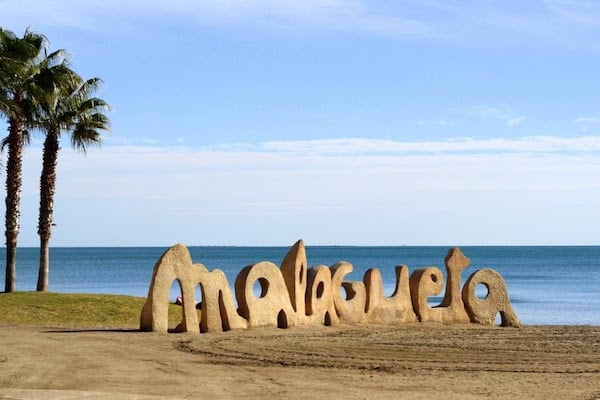 See Also: 5 Ways to Relax in Malaga
Kid-Friendly Activities in Malaga: Outside the City
Although Malaga itself is wonderful, the surrounding area also has plenty to offer! Head outside the city to enjoy these super fun family activities.
4. Spend the Day at a Spectacular Water Park
A day at the water park is one of the best kid-friendly activities in Malaga—and just about anywhere else. While the city itself doesn't have a water park, there are a few in nearby towns that are easily accessible by car or train.
Located in the town of Mijas, AquaMijas (Autovía del Mediterráneo, Km. 1016) features winding waterslides, a wave pool, and even a Jacuzzi for adults to relax! It's around an hour by train from Malaga's center.
There's also Aqualand (Calle Cuba, 10) in Torremolinos, which is about 40 minutes by train from the city center. Younger children will have a blast in the Kidzworld area, while older kids can get an adrenaline rush on one of the park's dozen waterslides.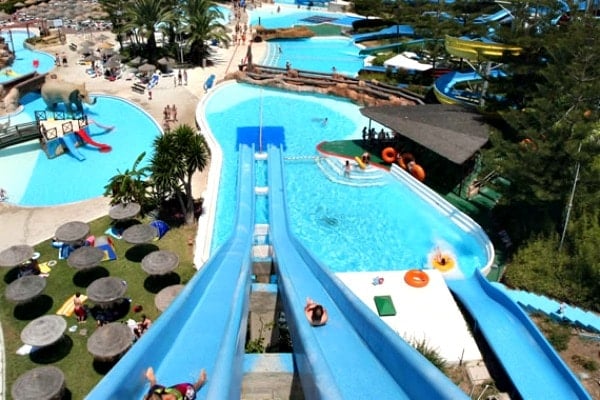 5. Meet Aquatic Animals at Selwo Marina
Located in nearby Benalmádena, Selwo Marina provides an amazing opportunity for your kids to interact with fascinating marine animals. Play with dolphins, meet some playful penguins, and even swim with gentle sea lions at this unique park.
Address: Parque de la Paloma, s/n, Benalmádena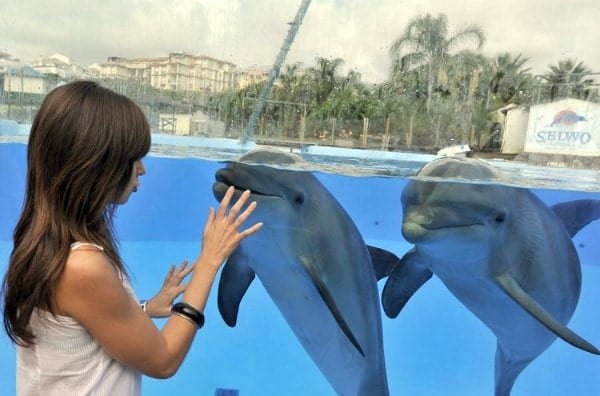 6. Experience the Ocean at Sea Life Benalmádena
While you're in Benalmádena, check out this fun and educational experience. At Sea Life Benalmádena, children can interact with sea creatures in the touch pools and learn about the importance of ocean conservation.
Families can also play mini golf and enjoy a boat trip out to sea. You might even get to see dolphins in their natural habitat!
Address: Avenida del Puerto Deportivo, s/n, Benalmádena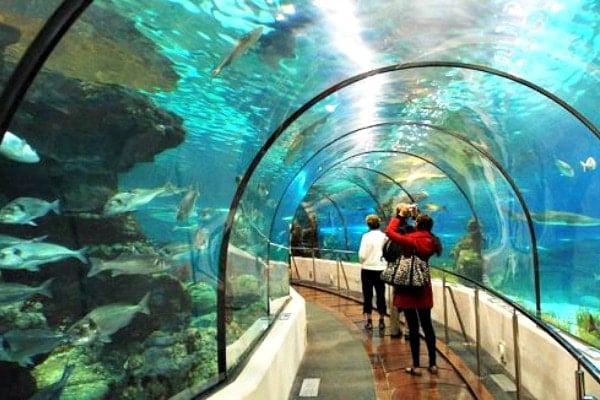 7. Get Up Close to Animals at Bioparc Fuengirola
Located in nearby Fuengirola (32 km by car, or a quick ride on the Cercanías train), Bioparc Fuengirola is perfect for animal lovers! You can learn about the park's wide variety of birds, mammals, and reptiles on a free guided visit.
There's also a special ticket that allows entrance to both the Bioparc and the AquaMijas water park—a full day of family fun!
Address: Calle Camilo José Cela, 6–8, Fuengirola
See Also: 100 Things to Do in Malaga
Kid-Friendly Activities in Malaga FAQs
Is Malaga good for kids?
Yes! Malaga has tons of kid-friendly things to do, whether you're looking for educational fun or outdoor activities. The city center is full of museums and landmarks, and it's easy to get to nearby beaches, water parks, and wildlife experiences that every family member will love.
What are the best things to do in Malaga with kids?
In central Malaga, you can visit the Alcazaba, Gibralfaro Castle, and several amazing museums with your family. We also highly suggest spending a day at the beach, and possibly taking a day trip to a nearby small town—easily accessible by train or car.

What's the best part of Malaga to stay in with family?
Staying in the historic center is a good choice, as it's within easy walking distance of Malaga's main sights. If you're leaning more toward a family beach holiday, consider staying near Playa de la Malagueta or Playa de Huelin. The latter is close to the train station, making day trips a breeze!
Love Spanish food? Sign up for my free weekly newsletter and receive a new Spanish recipe once a week! Join today and get my FREE Spanish ingredient essentials guide!