Today Melissa shares a Spanish classic-- the recipe for café con leche. While it might seem so simple, it has its tricks!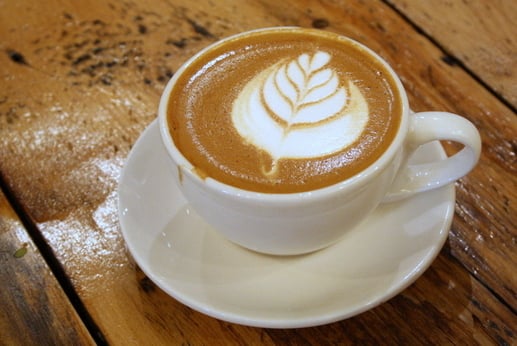 In Spain, café con leche reigns supreme.
It's an essential part of every Spanish breakfast and afternoon merienda. Spaniards often order it after a long and hearty lunch, or even after dinner to fuel a long night out.
Café con leche is delicious in its simplicity, and if you don't watch out, you may just get addicted. But never fear; this classic coffee is easy to make at home, as long as you've got a good Spanish café con leche recipe.
What is café con leche?
Literally speaking, it's coffee (café) with milk (leche). If you're trying to recreate it at home, you might think you can just brew up a cup of American filtered coffee and add a splash of 2% milk. But you would be mistaken.
To have the true café con leche experience, you can't forget the details.
What makes the best café con leche?
First of all, the café is really a shot of espresso. Filter coffee will not work.
Second, the leche is steamed milk, which has its own distinct flavor.
Why steamed? In Spain (and throughout Europe), most milk is Ultra High-Temperature Pasteurized, meaning it's shelf-stable and doesn't need to be refrigerated before opening.
If you're used to "fresh" milk (probably High Temperature Short Time Pasteurized), you might have noticed a slight difference in taste. But whether you love it or hate it, it makes Spanish café con leche unique. You can try to find something similar near you if you want, but whatever kind of milk you use, it's essential to steam it (or just heat it up)!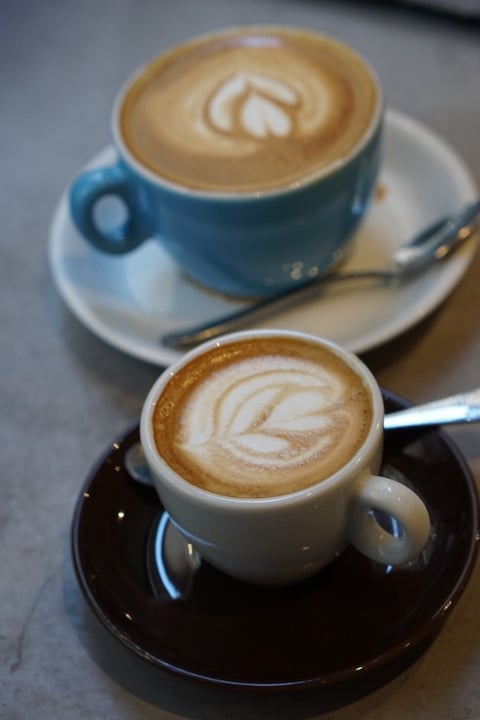 How is Spanish café con leche served?
In Spain, café con leche is appropriate for any time of day.
As a result, it can accompany a wide variety of foods. You might have it for breakfast with a slice of Spanish tortilla or a sugary pastry.
It's usually offered as an alternative to dessert for a three-course menú del día at lunchtime.
Many people have one with a piece of cake or a savory sandwich as an afternoon snack. And finally, you might find yourself sipping on one after a late-night tapas feast before you switch to cocktails.
See also: The Top 12 Spanish Foods to Try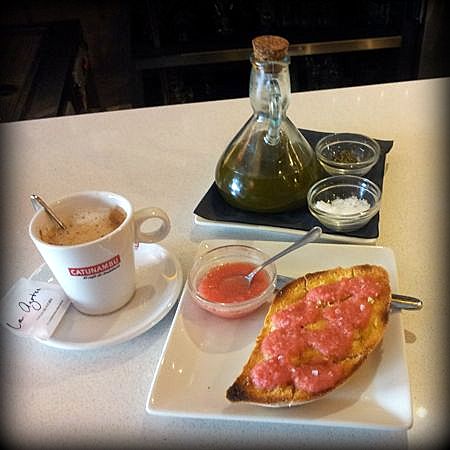 That said, my favorite accompaniment is something simple and not too sweet.
For example, a few shortbread cookies or maybe some churros. If you can dunk it into your drink, even better. However, I can't promise that this last practice is socially acceptable in public... which is even more reason to put my Spanish café con leche recipe to use at home.
See also: Spanish mantecados cookie recipe
Last but not least, there's the question of sugar.
Should you add it? If you order café con leche at any Spanish bar or restaurant, they'll bring you a sugar packet on the side (if you're lucky, you might also get a little cookie or sweet).
In my opinion, sugar isn't necessary; despite the strength of the espresso, there's enough milk in there to cut the bitterness. But it's up to you—if you've got a sweet tooth, grab the sugar bowl (or packet) and go crazy!
My tried and true Spanish café con leche recipe
Grab some strong ground coffee and your milk of choice, and get ready to get caffeinated!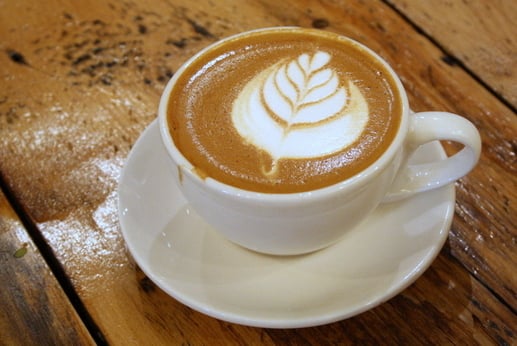 Spanish Café Con Leche Recipe
Try this Spanish café con leche recipe to get a taste of Spain's classic coffee at home!
Print (images optional)
Pin
Rate
Ingredients
1

oz

30 ml of espresso or extra strong brewed coffee

1

oz

30 ml of whole milk

Sugar

optional
Instructions
Prepare your coffee. If you have an espresso or Nespresso machine, use it! Otherwise, brew a bit of very strong coffee on the stove or in a French press coffee maker.

Steam or heat your milk until it's as hot as possible without bringing it to a boil.

Pour the milk over the coffee.

Add sugar to taste, and grab a couple of cookies if you're feeling fancy. Enjoy!
Notes
You can steam the milk on the stove, in a small pan over low heat; or if you're short on time, you can also heat it up in the microwave (not exactly steamed, but close enough).
Nutrition
Calories:
117.37
kcal
|
Carbohydrates:
22.74
g
|
Protein:
4.35
g
|
Fat:
1.06
g
|
Saturated Fat:
0.59
g
|
Cholesterol:
2.84
mg
|
Sodium:
22.68
mg
|
Potassium:
1039.59
mg
|
Sugar:
1.43
g
|
Calcium:
72.01
mg
|
Iron:
1.25
mg
What do you think - did you try this café con leche recipe? What did you serve with it?