While Spaniards don't enjoy an elaborate breakfast on a regular basis, they certainly take the business of breakfast itself very seriously. Whether you opt for a liquid start to the day like a Spaniard or seek something more substantial, here are five great places for breakfast in Santiago de Compostela.
Insider's Tip: When heading out for breakfast in Santiago de Compostela, remember that Spanish breakfast customs are different! Spaniards usually have an early morning liquid breakfast of just coffee, chocolate milk, an infusion or even a caña, or a small beer. They usually head to cafés around eleven o'clock for second breakfast: more coffee plus something to eat!
Top Spots for Breakfast in Santiago de Compostela
1. Café Venecia
At this traditional café-bar, you can find the gamut of Spanish breakfasts, including the biggest variety of coffee in Santiago de Compostela. From traditional Spanish coffees to Viennese brews, frappuccinos, Oreo coffee and beyond, the award-winning barista at Café Venecia whips up the very best. Prime your stomach for the rest of the day with a slice of toast or a few montaditos, small sandwiches with the filling of your choice. For a sweet start to the day, try the tarta de Santiago (almond cake), one of the delicious pastries, or their (gluten-free!) tigernut flour cookies.
Address: Rúa do Horreo, 27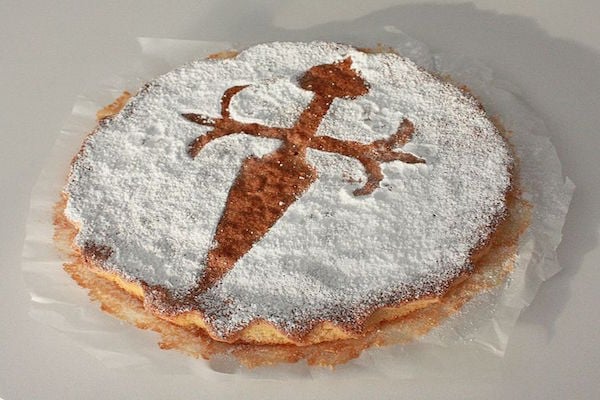 2. Tertulia
The breakfast options at Cafe Tertulia might be a little more familiar! With eggs, bacon and toasts on the menu every day, you'll feel right at home. They've got your sweet tooth covered, too, as they serve a small piece of cake with your coffee or tea. Grab a seat by one of the bright windows or on the terrace at this idyllic place for breakfast in Santiago de Compostela.
Address: Rúa do Pombal, 2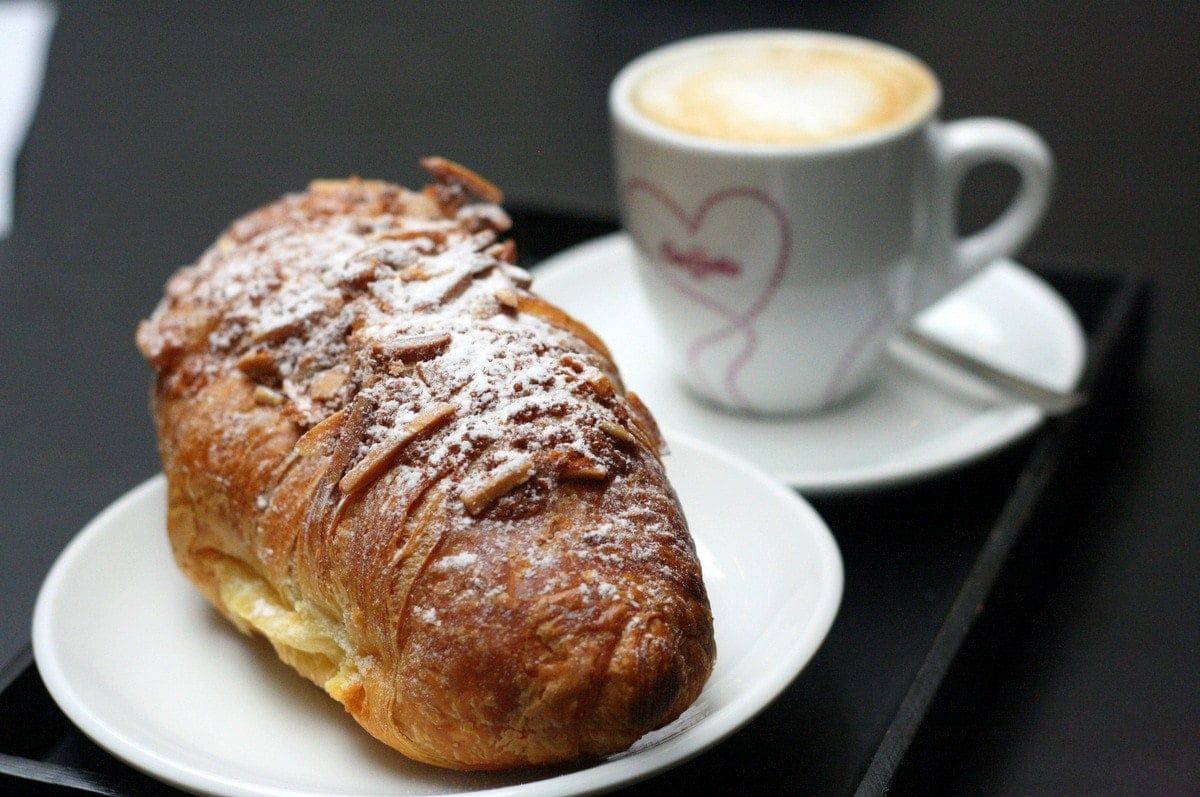 3. Bicoca
For a Galician spin on American breakfast in Santiago de Compostela, this is your place! You'll love the elaborate American-style brunch served at Bicoca. The only downside: it's served only on Sundays! That said, it's worth building into your meal plan. Grab a table on the terrace and watch the pilgrims march into the Old Town for the final stretch of the Camino de Santiago.
Address: Rúa de Entremuros, 4

See Also: 5 Cozy Cafes with Wifi in Santiago de Compostela
4. Paradiso Cafeteria
For a simple, traditional Spanish breakfast just down the street from the cathedral, come here! Hot chocolate, churros, coffee and the typical tarta de Santiago are the main standouts at this quaint café. Try a typical tostada con tomate, or toast with freshly crushed tomato, olive oil and salt, if you're craving something savory.
Address: Rua do Vilar, 29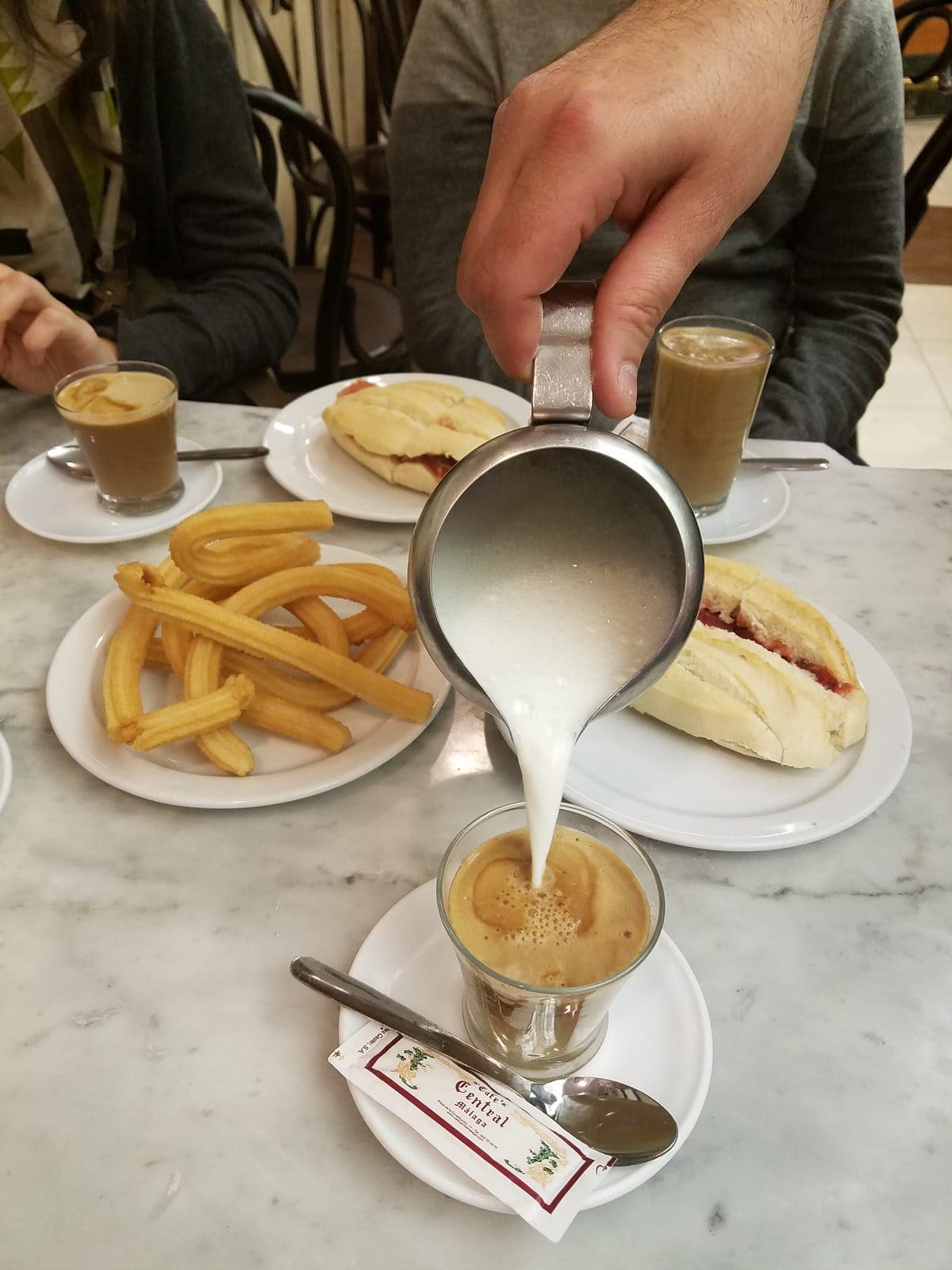 5. Lusco & Fusco Bakery Café
A Chicago native-turned-Galicia transplant runs this lovely bakery near the Alameda Park. Get there early to get one of the finger-licking-good cinnamon buns. If you miss them, any of the other delicious cakes and pastries (scones!) will do just fine as a consolation prize! You can also get your bagel fix here. Often filled with locals, even Galicians agree that this American bakery is one of the best places for breakfast in Santiago de Compostela.
Address: Rúa de San Clemente, 11

See Also: Satisfy your sweet tooth at one of these pastry shops in Santiago!
Watch: Discover how to order coffee in Spain!
Pin me!