When the weekend rolls around, there's nothing we love more than enjoying a laid-back brunch with friends. And when you're visiting a new city, it's even more well deserved! After long days spent sightseeing, take a lazy morning to treat yourself and indulge in a leisurely breakfast or brunch in Granada. These are just a few of the best spots in town.
Top Spots for Brunch in Granada
1. La Platea Centro
Scrambled eggs, mimosas, crispy fried bacon...is your mouth watering yet? These are just a few of the options on the brunch menu at La Platea Centro! A local favorite for years, they began serving brunch every Sunday in 2014 and have since become a reference for brunch in Granada. The menu takes its inspiration from New York style brunches, and portions are generous enough that you'll be full for hours. This is the place to be if you want to start your lazy Sunday on the most delicious note possible!
Note: La Platea Centro serves brunch by reservation only, so be sure to contact them ahead of time!
Address: Calle Ángel Ganivet, 6
2. Loft Cafe
The passionate team at Loft Cafe is dedicated to serving homemade Mediterranean cuisine using only the finest, freshest ingredients. This philosophy holds true for brunch, too, which they serve from 10 a.m. until 2 p.m. every day (it's available outside of those hours as well for an extra €3). With six different brunch plates to choose from, they truly have something for everyone! Each option comes with your choice of coffee, tea, hot chocolate, soda, beer or wine. This modern, relaxing cafe tucked away in the Albayzín easily makes any short list of the best brunch in Granada.
Address: Calle San Antón, 6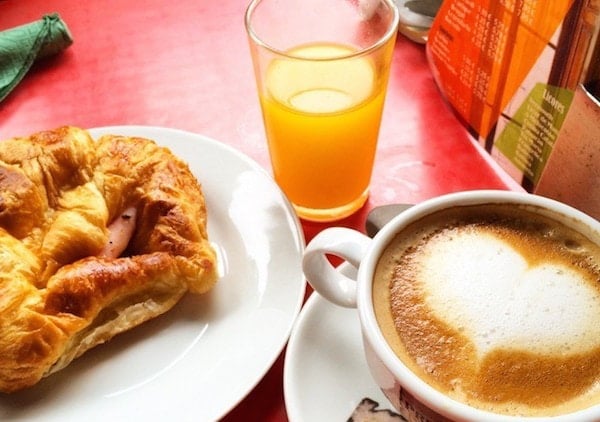 3. Restaurante Carmela
Home to traditional Andalusian flavors with modern flair and some of the best tortillas de patatas in the city, Restaurante Carmela has won over the hearts (and tastebuds!) of thousands of locals and visitors alike. It's no surprise, then, that they also serve some of the best brunch in Granada. This family-run locale, along with sister restaurant La Cuchara de Carmela (Paseo de los Basilios, 1), serves up an easily customizable selection of brunch options. Despite having been around for decades, they recognize that the culture of the city has changed with the modern times, and they've done an excellent job of keeping up.
Address: Calle Colcha, 13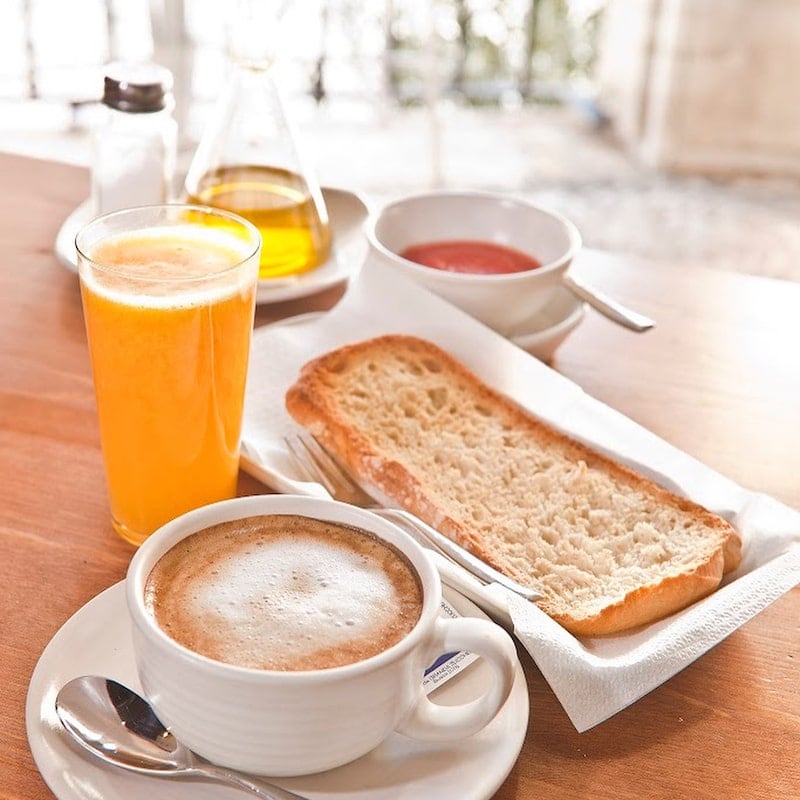 4. Cafe 4 Gatos
Cafe 4 Gatos prides itself on being much more than just a cafe. It's a gathering place where friends and strangers alike come together to enjoy internationally inspired food and some of the best coffee in town. With funky artwork adorning the walls and the pleasant sounds of jazz music coming over the speakers, it's one of the hippest places to enjoy brunch in Granada. Go with one of their breakfast specials or treat yourself to a sinfully delicious homemade pastry, and take a seat in the cozy interior or out on the lovely terrace and enjoy the good vibes.
Address: Plaza Cruz Verde, 6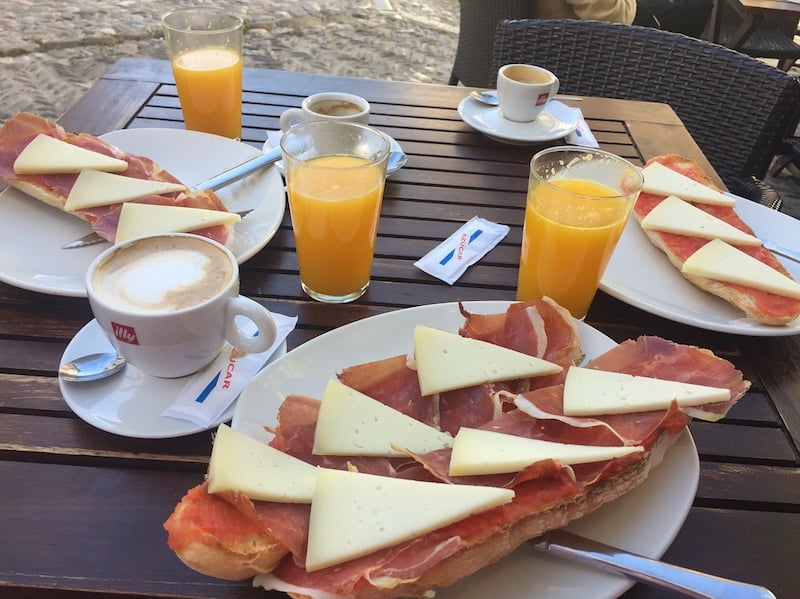 5. Cafe Baraka
Rustic decor meets modern charm at Cafe Baraka, where brunch is made to be shared. They offer two tasty brunch menus, each with two drinks, two yogurts, and enough food for you and a friend to split. Their pancakes are said to be the best in town and taste especially delicious when washed down with a fresh fruit smoothie. With great wifi and an inviting atmosphere where even leashed pets are welcome, this lovely little spot is easily one of our favorite places to enjoy brunch in Granada!
Address: Calle San Jerónimo, 24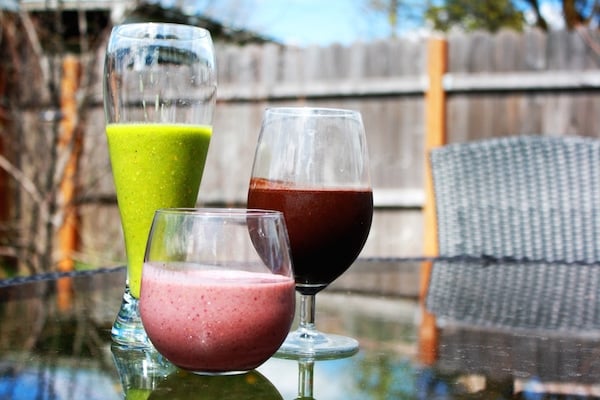 See Also: The complete guide to the best spots for breakfast in Granada.
Pin me!