The ancient Moorish city of Granada is filled with charm at every turn, and each neighborhood has its own unique atmosphere. Choosing where to stay in Granada can be a challenge, so we're here to help!
We love planning a trip to a new city, researching local foodie spots and investigating the main sights we simply can't miss, but organizing accommodation can be difficult in an unfamiliar city. Choosing the right hotel or hostel for you can make or break your experience! With that in mind, we've put together this ultimate guide on where to stay in Granada to help you choose.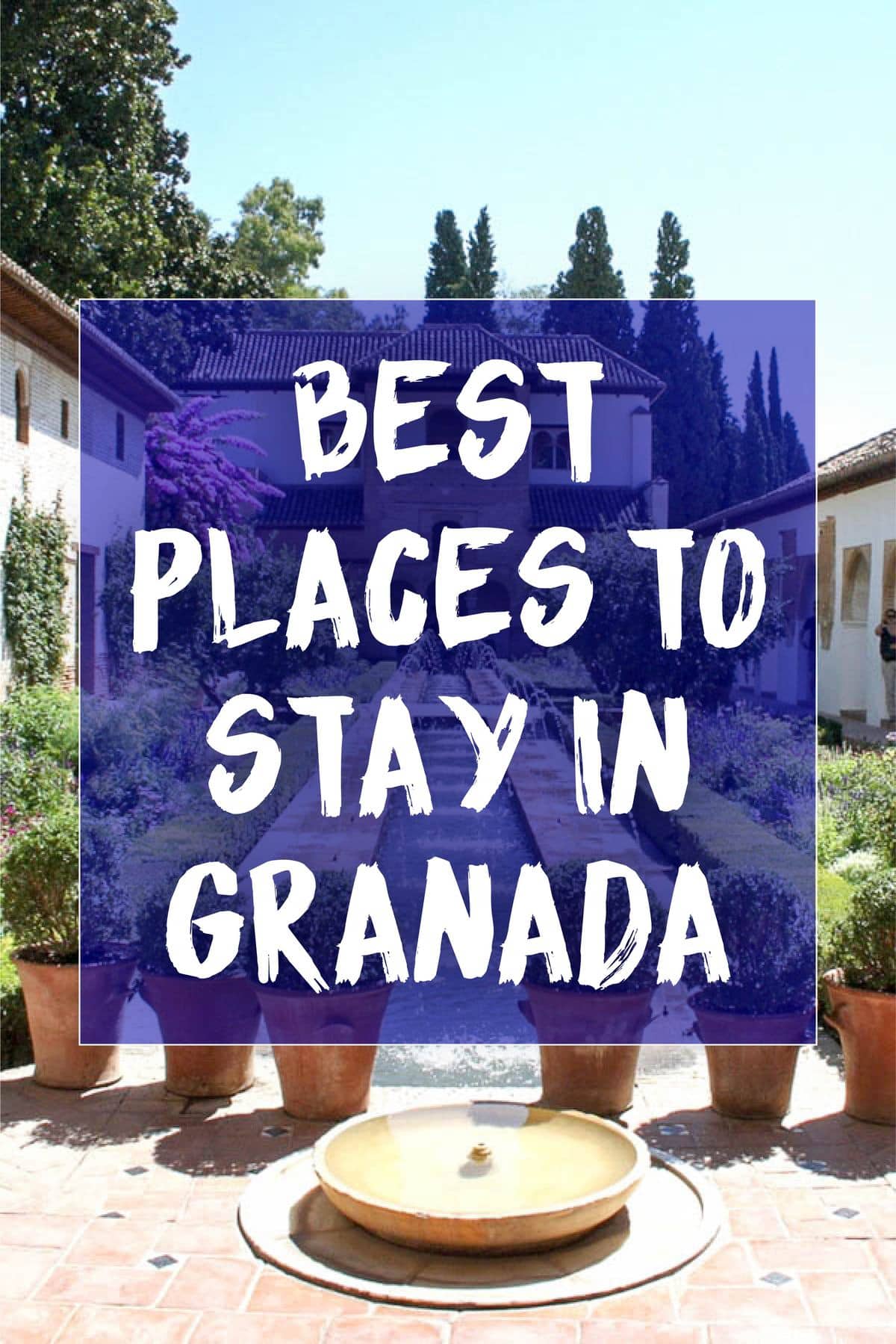 Where else are you heading to in Spain? Check out our hotel & neighborhood guides to these top Spanish cities!
Hotel Hospes Palacio de Los Patos
The sumptuous Hotel Hospes Palacio de Los Patos is in an old 19th-century palace, just south of the city center. A historic piece of the city, this five-star hotel offers various types of luxurious, modern rooms and a fine dining gourmet restaurant located in the hotel's beautiful courtyard. This is where to stay in Granada if you want true luxury and style.
Address: Calle Solarillo de Gracia, 1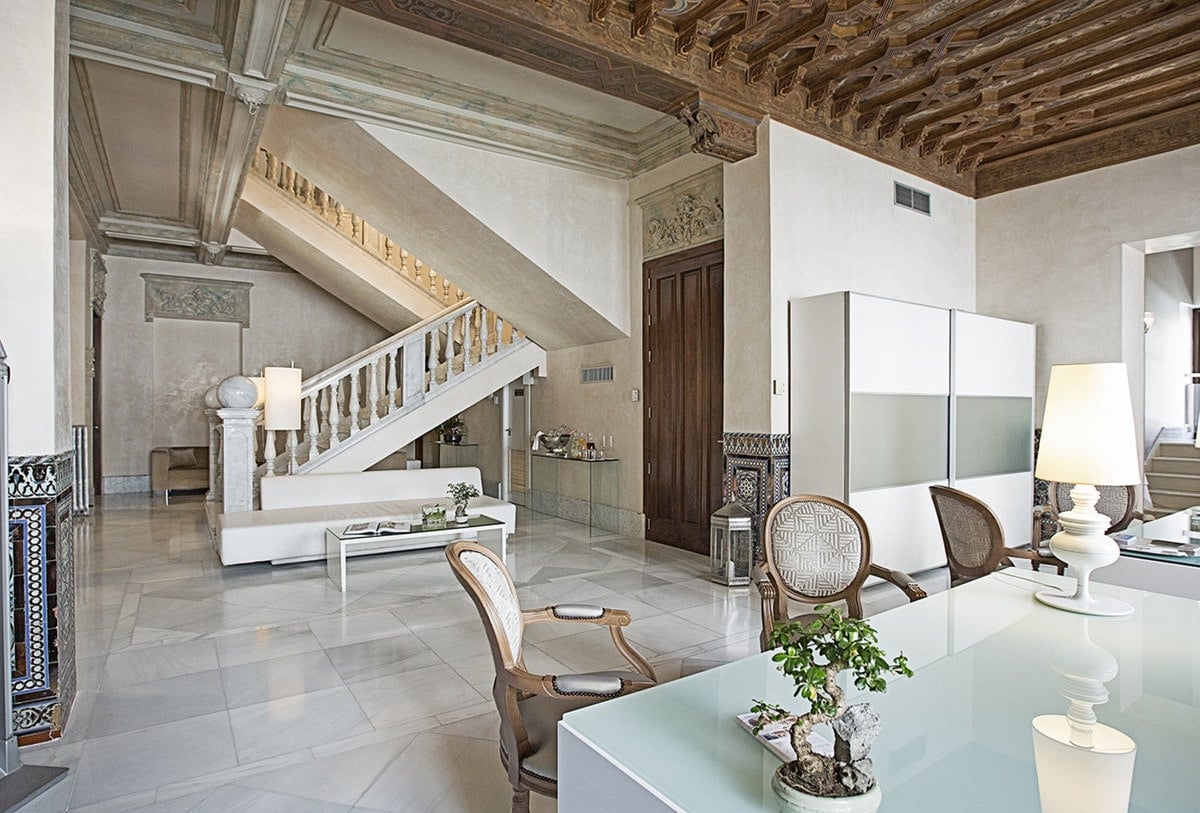 Hotel Alhambra Palace
The Hotel Alhambra Palace is situated in a large Arabic-inspired orange building halfway up to the historic Alhambra Palace. Its rooms are classic and elegant with small touches of Moorish design in the patterns on the doors and ceilings. Don't forget to visit the hotel bar, offering one of the best views over the city below. This is the perfect place for any couple unsure where to stay in Granada and looking for something special.
Address: Plaza Arquitecto García de Paredes, 1
Room Mate Leo Hotel
If you're looking for more of a budget option, but still want something stylish and trendy, then the boutique Room Mate Leo is a great choice. Each Room Mate Hotel has its own personality and Room Mate Leo is no different. Here you'll feel at home in the cozy, stylish rooms, of which there are just 32. One of our favorite boutique hotels in the city, this is where to stay in Granada at an affordable price, without compromising on comfort.
Address: Calle Mesones, 15
Parador de Granada
No doubt, one of your main reasons for visiting Granada is to see the magnificent UNESCO World Heritage Alhambra Palace. So, what could be better than staying in the Alhambra Complex itself? The Parador de Granada is housed in a former convent built by the Catholic Monarchs on the site of an old Nasrid Palace, of which some elements remain. This is a peaceful and quiet choice, ideal for couples who want the ultimate escape. Do keep in mind that it's quite a walk down to the main city and back up again!
Address: Calle Real de la Alhambra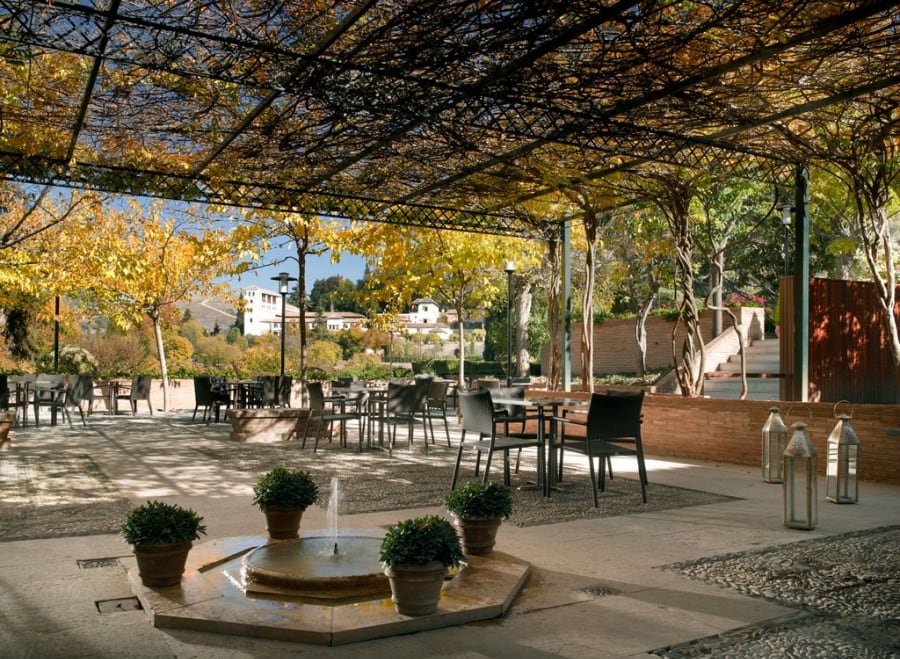 Hotel Museo Palacio de Mariana Pineda
Located on one of the most beautiful and romantic streets in Granada, running next to the River Darro, this hotel certainly has something special. If you're not sure where to stay in Granada, the Hotel Museo Palacio de Mariana Pineda certainly won't disappoint, housed in an old noble home dating back to the 17th century. The rooms are both cozy and elegant and contain historic features such as vaulted wood ceilings.
Address: Carrera del Darro, 9
Now that accommodation is sorted, don't miss these top things to see in Granada!