Have you ever dreamed of a world where you can have fried dough for breakfast? Spain is that world.
While it may sound odd to have something so sweet and indulgent early in the day, it is very much the local tradition to have churros for breakfast and never for dessert. People enjoy churros in a variety of ways, either covered in sugar, dipped in coffee or, for those with a special sweet tooth, dipped in chocolate.
In Valencia, you can also find other delicious treats like buñuelos or the famous farton pastry, but to be honest, nothing beats churros! Churros are especially popular during the iconic Fallas celebration in Valencia, but you can enjoy them all year round. Treat yourself at one of these delicious spots for churros in Valencia—you won't regret it!
Top Spots for Churros in Valencia
1. Horchatería Santa Catalina
Horchatería Santa Catalina is one of the oldest establishments in Valencia to enjoy churros and the local specialty tiger nut drink, horchata. Located near some of the city's most iconic sights, it's worth stopping at Santa Catalina for the ultimate local churros experience. The tiled decoration inside and the attentive service from the workers (experts in many languages) make you feel right at home.
Also, the wide variety of chocolate you can pair with your churros means this is heaven for all chocoholics! With so much history and so many delicious treats to enjoy, Santa Catalina is undoubtedly one of the best places for churros in Valencia.
Address: Plaça de Santa Caterina, 6
2. Buñolería El Contraste
Apart from delicious churros, El Contraste is very well known for its buñuelos or bunyols, another typical snack from Valencia. Unlike the stick-shaped churro, buñuelos are circular fritters with a touch of pumpkin in the dough. Family-run for several generations, the staff at El Contraste are true experts in their field. Located in the trendy Ruzafa neighborhood, this spot is surrounded by amazing tapas bars and cafes, but definitely take some time to stop for some of the best churros in Valencia at El Contraste.
Address: Carrer de Sant Valero, 12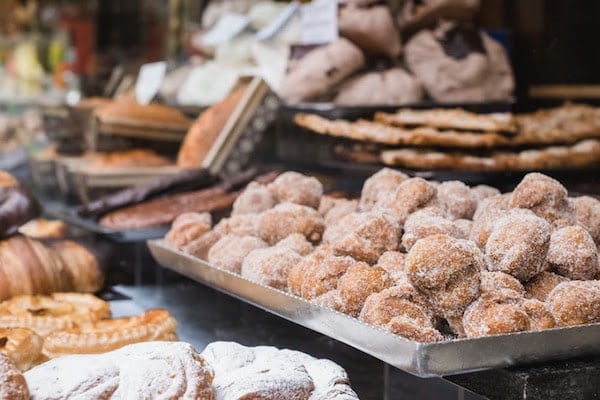 3. Horchatería Fabián
The unassuming Horchatería Fabián is another beacon of Valencian tradition, selling churros, horchata and a host of other local delights. Although especially popular during the Fallas celebration, this local spot is lively and inviting all year round. The churros are amazing and the chocolate is equally as good and incredibly reasonably priced. Brave the queues and your reward will be some of the best churros in Valencia!
Address: Carrer de Ciscar, 5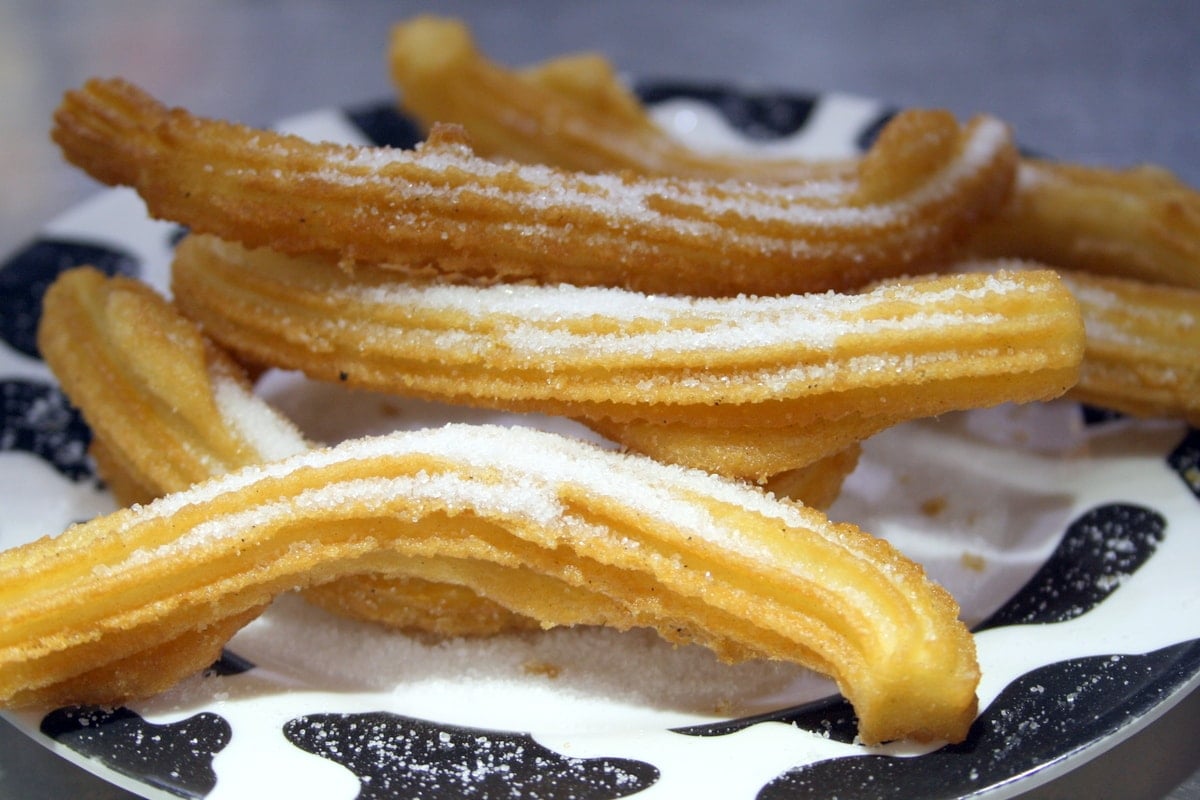 4. Churrería Chocolatería Casa Pilato
Not many people would expect to be able to get delicious churros in Valencia from a stall on the street. However, Churrería Chocolatería Casa Pilato pulls it off! With two locations in the city—a street stall and the original bar which opened in 1954—they spread their expertise across both establishments equally. The bar may not look like much from the outside, but the loyalty of the locals who have been enjoying their churros in Casa Pilato for generations says it all. While sitting in the original café is a truly special experience, don't shy away from their street stall if you find yourself in the Ruzafa area.
Address: Plaza Obispo Laguarda, 9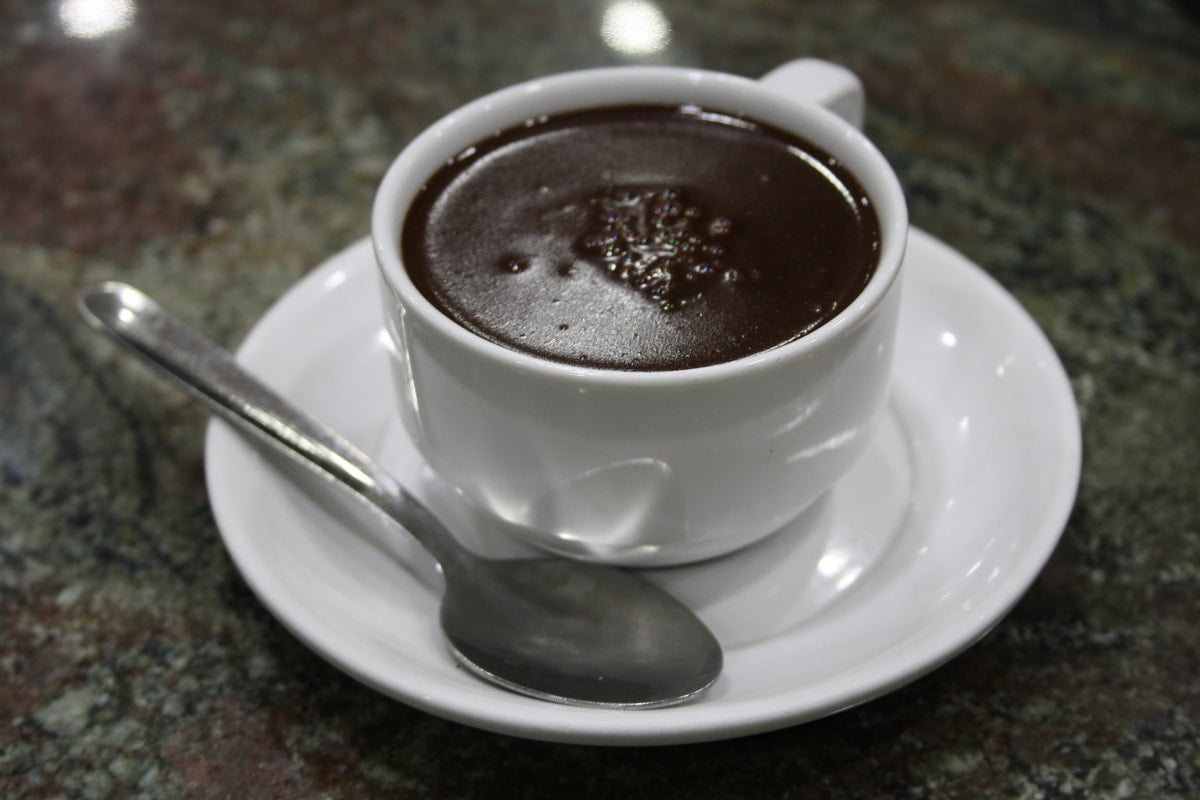 5. Horchatería Marí Toñi
This family-run locale has been open since the early eighties and is run by Vicenta, the sister of the bar's original owner, Bienvenida. This large establishment can cater to all your sweet needs: pastries, horchata, buñuelos and, of course, churros. This spot is perfect for the early riser as it opens at 6 a.m. and stays going until well after sundown. The already-ample timetable extends even further during the Fallas celebration, so it's rare to find Horchatería Marí Toñi closed during that time.
Address: Carrer d'Alboraia, 23
Still hungry? Try one of these delicious typical desserts from Valencia.
Pin me!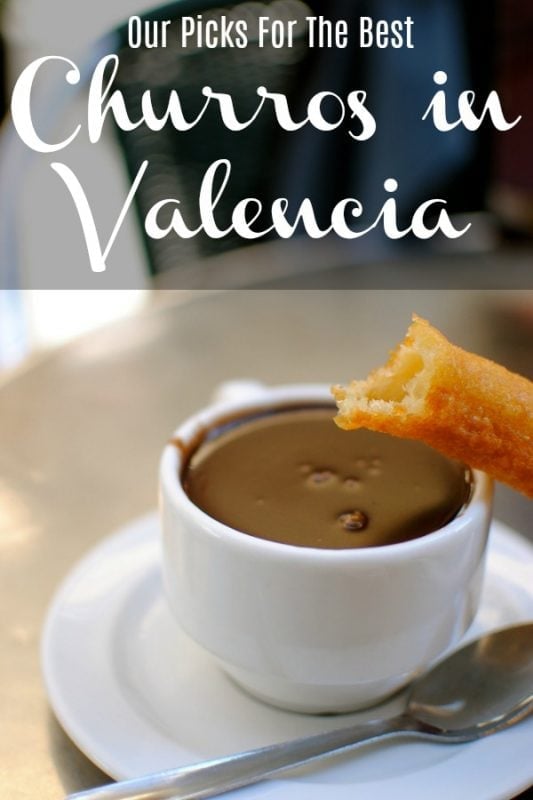 Photo Credit: Bruce W