Spanish bar culture is an integral part of the lifestyle here in Malaga. And while it's hard not to love some of the trendy new gastrobars that are springing up here and there, the best way to truly experience a bar like a local is to find one that's been around for ages. Malagueños have loved these places for generations, and their local renown is well deserved. These seven historic bars in Malaga have so many stories to tell—stop by one and see for yourself.
7 Fascinating Historic Bars in Malaga
1. Antigua Casa de Guardia
As the oldest wine bar in the city, Antigua Casa de Guardia (Alameda Principal, 18) is also one of the most beloved historic bars in Malaga. Don't expect anything fancy here, but the no-frills atmosphere is part of the charm. There are no tables or chairs—simply an assortment of large wooden barrels and the bar itself. If you don't mind being on your feet, this is a fabulous place to enjoy Malaga's signature sweet wine like a local.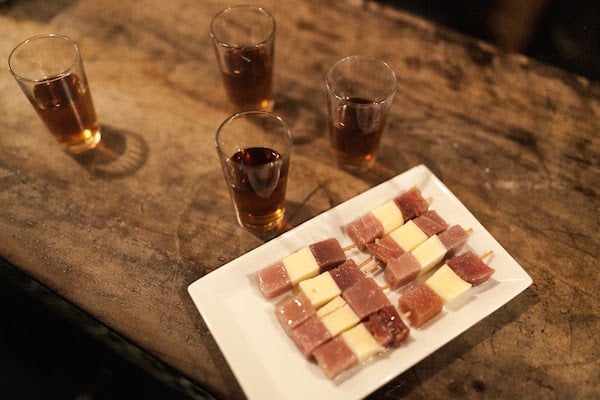 2. El Pimpi
A list of the best historic bars in Malaga would be incomplete without El Pimpi (Calle Granada, 62). This iconic establishment just across from the Roman Theater is best recognized by the large black barrels of wine on the terrace. Beloved by tourists and locals alike, many Spanish celebrities have enjoyed meals here, including born-and-bred malagueño Antonio Banderas! The outdoor seating area is lovely, but for a more intimate (some would even say romantic) experience, head to the beautifully decorated interior.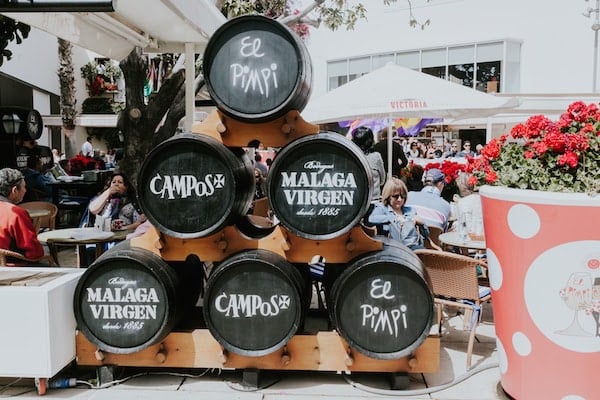 3. Cortijo de Pepe
This bar is about as traditional as it gets. Cortijo de Pepe (Plaza de la Merced, 2), despite having only been open since 1971, has earned its place as one of the best historic bars in Malaga. The dark wood, traditional decor makes it feel like a turn-of-the-century bar, but the lively local atmosphere makes it anything but stuffy and old-fashioned. Remember that you can only get tapas in the bar part of the restaurant down below, so only grab a table on the upper level if you want to enjoy a sit-down meal.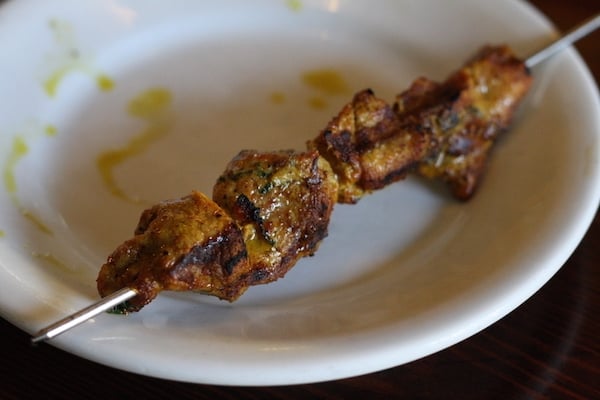 4. Cafe Central
Did you know there are 10 different ways to order coffee in Malaga, and the unique local terminology originated at Cafe Central (Plaza de la Constitución, 11)? Whether you want a "cloud," a "shadow," a "half-and-half" or anything in between, the birthplace of these unique terms is one of the best historic bars in Malaga. This is the perfect place to start your day with a traditional breakfast before heading out to see the sights.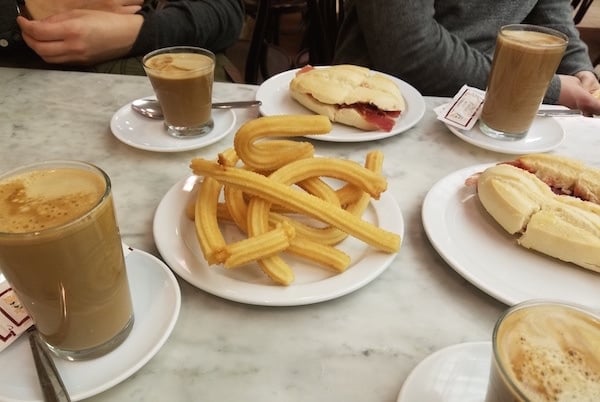 5. Las Merchanas
Can't make it to Malaga for Holy Week? No worries. At Las Mercahanas (Calle Mosquera, 5), they celebrate the iconic week leading up to Easter all year long. Tucked away on a side street where few tourists wander, the clientele here is overwhelmingly local. As one of the most unique historic bars in Malaga, they show videos of Holy Week processions on a constant loop, which you can enjoy from within the bar decorated with other Spanish Easter memorabilia.
6. Bar Orellana
Open since the days of the tumultuous Spanish Civil War, Bar Orellana (Calle Moreno Monroy, 5) has remained a local favorite for 80 years. This is one of the best places to experience traditional Andalusian cuisine in Malaga at its finest. Extremely popular among locals, you'll be hard-pressed to find any tourists as you make your way to the bar. In addition to exquisite food, they also serve high quality drinks, including traditional Malaga wines.
7. Bodeguita El Gallo
You might have to squint to find Bodeguita El Gallo (Calle San Agustín, 19) tucked away in the backstreets of Malaga's historic center, but once you manage to find this tiny, charming bar, you're in for a real treat. What it lacks in space, it makes up for in a fun, vibrant ambiance and delicious traditional dishes. This is without a doubt one of the best historic bars in Malaga if you want to truly immerse yourself in the local culture and feel more malagueño from the moment you walk through the door.
See Also: Malaga's top traditional tapas bars
Pin me!