Santiago de Compostela is a historic and fascinating city, but sometimes you just have to take a trip! As the regional capital, it's conveniently located for travel around the rest of Galicia. You can even get to Portugal in just over an hour! So if you should feel the need to discover what lays beyond the city's historic cobblestone streets, head off on one of these fascinating day trips from Santiago de Compostela and enjoy a different side of Galicia.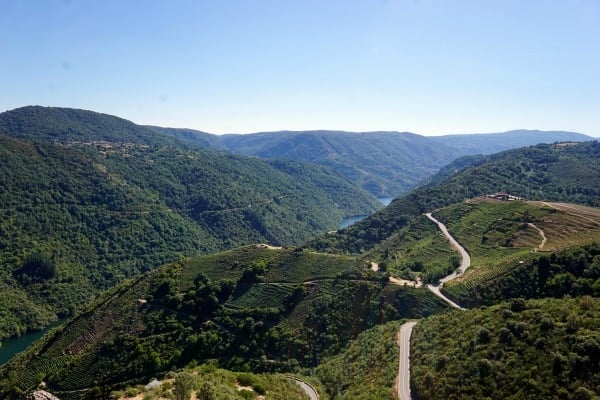 5 Incredible Day Trips from Santiago de Compostela
1. Cambados: A Wine-Lover's Paradise
First up on this list of day trips from Santiago de Compostela is an idyllic wine paradise a mere 45-minute drive away. The seaside resort of Cambados is one of the most beautiful places to visit in Galicia. If you love wine, then this picturesque village is a must as it's known as the capital of Albariño, a delicious white grape variety grown in Galicia and commonly used in local wine.
Cambados is also the starting point of the Ruta del Vino, or wine route, which covers 22 wineries that are part of the Denomination of Origin Rías Baixas. The Denomination of Origin is a seal that ensures the quality and origin of the product. Visit during the first weekend of August and participate in the Albariño festival!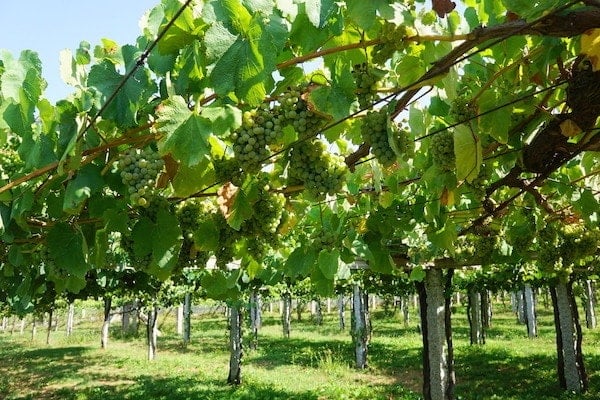 2. A Coruña: The City of the Celts
A Coruña is a city of many faces where culture, beaches, history and sports live side by side. These elements make it one of the most interesting day trips from Santiago de Compostela. One of its most fascinating facets is its past as the roaming ground of the Celtic king Breogan. Take a trip to the Torre de Hércules (Hercules Tower) to see the oldest Roman lighthouse in the world, which is still in service today. Built in the second century, legend has it that Breogan and his sons saw Ireland from this very same tower and decided to conquer it. They eventually did, which has led historians to believe that there might be a genetic connection between the Galicians and the people of the British Isles!
3. Lugo: A Roman-Walled Foodie Haven
Lugo is a fascinating and interesting city for history buffs and gastronomes alike. Get a bird's eye view of its historic center by walking on top of the impressive Roman walls all the way around the city, then refuel with the famous local tapas that come free with any drinks you order. Don't miss the Praza do Campo square and the streets surrounding it for an especially fantastic dining scene. Bar crawling is definitely a fun way to spend an evening in this atmospheric city!
4. Cíes Islands: The Galician Caribbean
Though the view of the Cíes Islands may convince you that you've somehow ended up in the Caribbean, a quick dip in the refreshing water will remind you that you're still in northern Spain! These amazing views are just 9 miles (15 km) from Vigo's coast, and Vigo is about an hour's drive from Santiago de Compostela. Go for a hike and bird-watch, or just swim and relax all day at Rodas beach. Only 2,200 visitors are allowed to travel to this paradise daily, so make your boat reservation in advance!
5. Vigo: The Largest City in Galicia
If you're in the neighborhood already to visit the Cíes Islands, why not make a weekend of it and stay in Vigo? Any town with a whole street dedicated to the consumption of local oysters is bound to be included on any list of day trips from Santiago de Compostela! Take in the view from O Castro Mountain, stroll down Príncipe Street, experience the immense quantity of fish at the fish market—whatever you do, Vigo is sure to charm you.
See Also: Don't miss these tasty typical foods from Galicia on your travels around the region!
Pin me!