Santiago de Compostela is a city of stone streets, mouth-watering tapas and impressive views. The Galician capital receives new visitors every day—some arriving at the end of their camino, exhausted but exhilarated, and others taking the more typical route from the airport. Regardless of where they come from, they all end up enchanted by this fascinating city. If you're one of said visitors, get ready to fall in love! Here are the top eight things to see in Santiago de Compostela to get you started.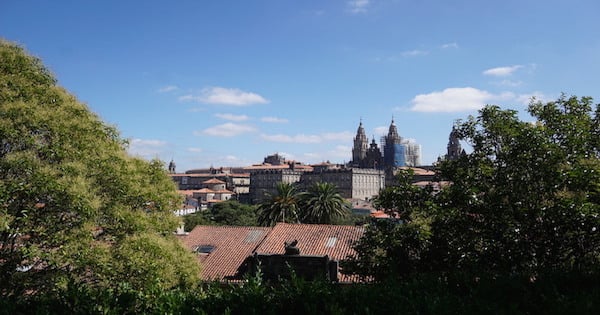 8 Fascinating Things to See in Santiago de Compostela
1. The Cathedral
As the literal and figurative center of the historic center, the Catedral de Santiago is without a doub one of the most important things to see in Santiago de Compostela. It's the burial place of Saint James and the end of the Camino de Santiago pilgrimage route, making it a popular place to visit every day of the week. Walk all the way around the cathedral to appreciate its different façades, but especially take in the view from the Praza do Obradoiro. This emblematic plaza is Santiago de Compostela's main square which features the most impressive and most famous view of the cathedral.
Insider's tip: Take a guided tour of the cathedral's rooftop for an entirely different perspective on this essential stop in the Galician capital.
Address: Praza do Obradoiro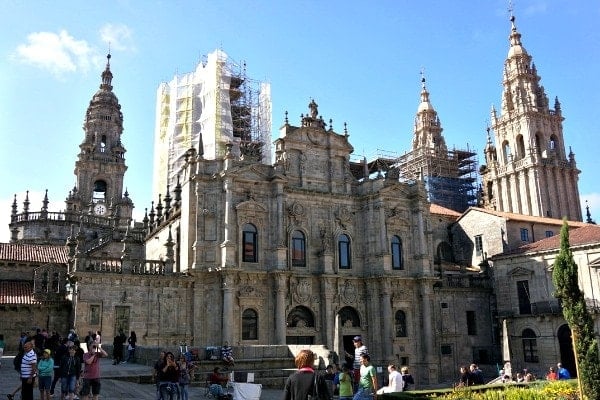 2. The Old Town
The city's old town is a UNESCO World Heritage Site, making it a must on this list of things to see in Santiago de Compostela. While strolling the streets of the old quarter, make sure to look up and take in the buildings that surround you. You'll notice architecture from many styles throughout history: Romanesque to Gothic, Renaissance to Baroque. If it's raining (as it often is!), make sure your umbrella protects you as you amble, or peer out from under the beautiful covered walkways lined with arches. If it does happen to rain, you're in for a treat! The old town is beautiful rain or shine, but there's really something special about the way that it glistens after a shower.
Related: Pick up one of these typical souvenirs from Santiago for the perfect local memento!
3. Local Tapas Culture
Many people travel to Spain expecting to receive free tapas with their drinks. In Madrid or Barcelona, these people are sometimes disappointed—but not in Santiago de Compostela! Here in the Galician capital, this custom is alive and well. With each drink you order, you might receive something small like olives or potato chips, or something larger and more elaborate. Either way, you know it's going to be delicious!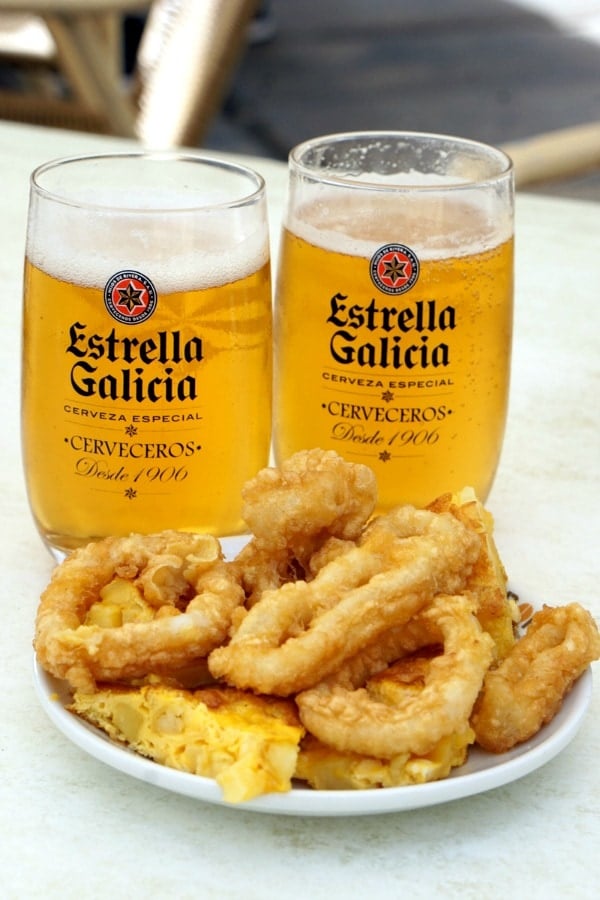 4. Picture-Perfect Views
You can't leave Santiago de Compostela without taking in one of the most famous views of the city. Visit Alameda Park and enjoy a leisurely stroll through this lovely green space. Head over to the Santa Susana hill for a magnificent view of the cathedral towering over other historic landmarks. Take it all in as you check this off of your list of things to see in Santiago de Compostela.
Insider's tip: This view is beautiful day or night, but pay a visit after dark to admire the lights of the cathedral and fully grasp its importance in the city.
5. Galician Culture and History Firsthand
One of the most enriching things to see in Santiago de Compostela is the Museum of the Galician People. This museum of local culture will show you how the region's inhabitants have traditionally lived. You'll get insight into all aspects of their lives, from the way they worked to the way they dressed. The building is a work of art in and of itself and often hosts interesting temporary exhibitions in addition to the fascinating permanent collection. To really understand the area you are visiting, the Museo do Pobo Galego is one of the best things to see in Santiago de Compostela.
Insider's tip: While most of the specific exhibit descriptions are in the regional language, Gallego, there are general explanations of the different areas in English, which should be enough to help you appreciate what you are seeing.
Address: San Domingos de Bonaval, s/n
6. Fresh Food Through Local Eyes
To experience grocery shopping like a native, the Mercado de Abastos is one of the things to see in Santiago de Compostela that you simply cannot miss. Stroll past stall upon stall of seafood, meat, cheeses and vegetables that are fresh from the farms and sea nearby. There's even a milk vending machine where you can fill bottles with the freshest milk around!
If you want to partake in some of these incredible ingredients, but lack the kitchen—or the know-how!—to prepare them, don't worry! You can take your purchases to Mariscomanía, located inside the market, to have them cook what you've bought! Check out their website for conditions. To simplify the decision-making process even further, try Abastos 2.0, a restaurant that serves up a daily menu of that day's best picks from the market.
Insider's tip: While you'll find great, local products any time you visit, for maximum freshness, Thursday and Saturday are the best days to do your shopping at the Mercado de Abastos!
Address: Rúa das Ameas, s/n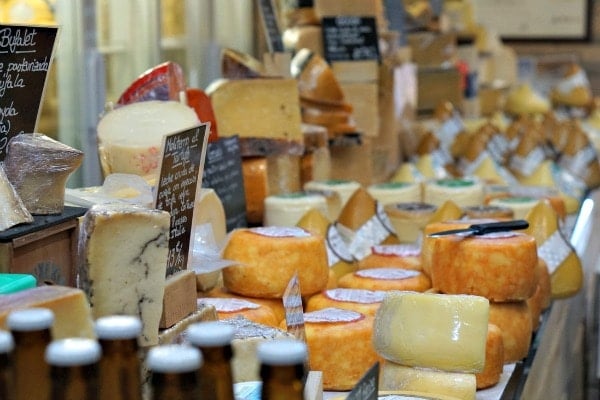 See Also: Read the complete guide to the best market in Santiago de Compostela!
7. A Glimpse of 16th Century Santiago
If you're looking for things to see in Santiago de Compostela with historical importance, head over to the Monastery of San Martín Pinario. After the cathedral, this monastery is the second-largest religious institution in the city. It was originally constructed in the 12th century and then rebuilt in the 16th century, principally in the Baroque style. Today it is the home of a seminary, and you can walk inside to immerse yourself in local history.
Address: Plaza de la Inmaculada, 5
See Also: 5 Must-See Museums in Santiago de Compostela
8. The Galician Countryside
While you're here, why not travel outside the city center to take in some of the nature that the region has to offer? It's a great region for hiking, and the green spaces surrounding the city are among the best things to see in Santiago de Compostela. Monte Pedroso is a great choice if you don't have a whole day to devote to outdoor exploration but still want to take in the Galician countryside and enjoy a beautiful view of the city. You can start walking from the center of Santiago de Compostela and reach the summit of this hill in about an hour!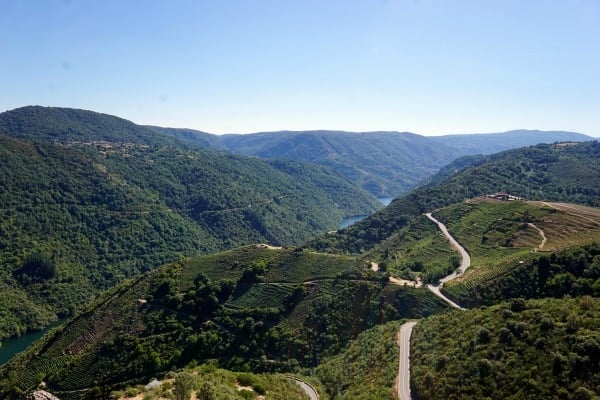 See Also: Don't miss the complete guide to day trips from Santiago de Compostela!
Pin me!