As exciting as Valencia is, sometimes you need to get away from the hustle and bustle of a big city. Luckily, the city's prime location on Spain's eastern coast is ideal for traveling to other nearby cities and towns, making it easy to escape for a day. While Valencia itself is bursting with vibrant color and life, several surrounding towns and pueblos are true hidden gems that deserve a day of exploring. Not sure where to start? Here are just a few fabulous day trips from Valencia.
Top Day Trips from Valencia
1. Albufera Natural Park and El Palmar
Less than an hour south of Valencia's busy city center lies this calm corner of nature. Albufera Natural Park is home to the largest lake in Spain (some even say the largest in Europe) and paddies where the rice used in paella has been grown for hundreds of years. In fact, if you're looking to try one of Valencia's most famous dishes, you can't get more authentic than the Albufera region.
Head to the nearby village of El Palmar, which was once an island in the lake and is located in the park itself. The traditional thatched-roof cottages in this fishermen's village are charming, but the locals' hospitality is unbeatable. In addition to some of the best paella in Spain, restaurants in El Palmar also offer fresh seafood directly from the lake, including tender freshwater eel used in all i pebre, another one of the must-try typical foods from Valencia.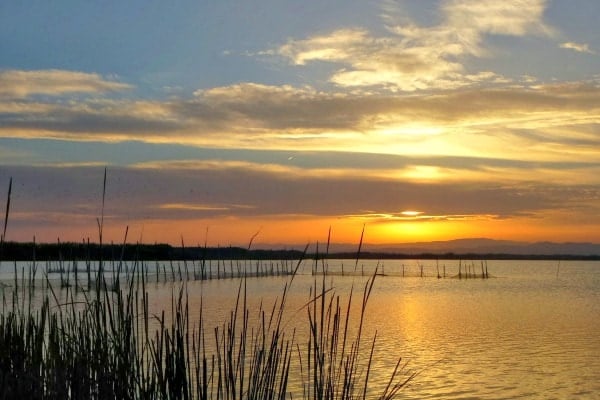 2. Sagunto
From the Romans to the Moors to even Hannibal himself, there's hardly a historic invader that hasn't passed through this hilltop town 30 km north of Valencia. Luckily for history buffs, this means that tons of ruins remain from centuries past. Bring comfy shoes and be prepared to walk!
Sagunto packs thousands of years of history into a 132-square-kilometer area. Most noteworthy are its ancient Roman Theater and the castle on the top of the hill, which features Roman and Moorish elements. The history around every narrow corner will amaze you!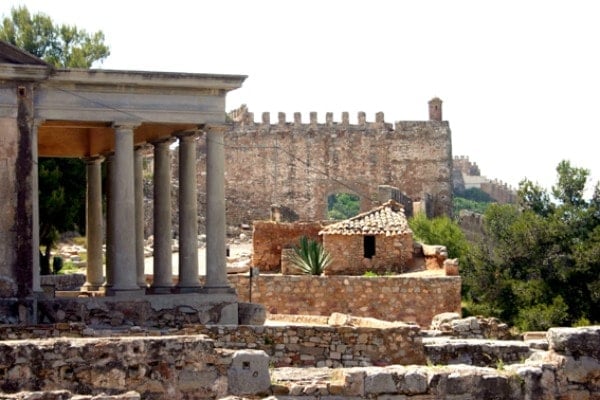 3. Peñíscola
Want a beach day but prefer to avoid the crowds of popular Playa la Malvarrosa? Head up the coast to Peñíscola, a charming little seaside town. It's one of the most peaceful day trips from Valencia, but also could serve as a stop on the way to Barcelona.
Peñíscola's fine-sand beaches and stunning blue waves look straight off a postcard. However, there's more to this beautiful village than sun and sand. The ancient city walls and imposing medieval castle serve as reminders of the centuries that have gone by. Game of Thrones fans might even recognize several parts of Peñíscola as filming locations from the hit show's sixth season.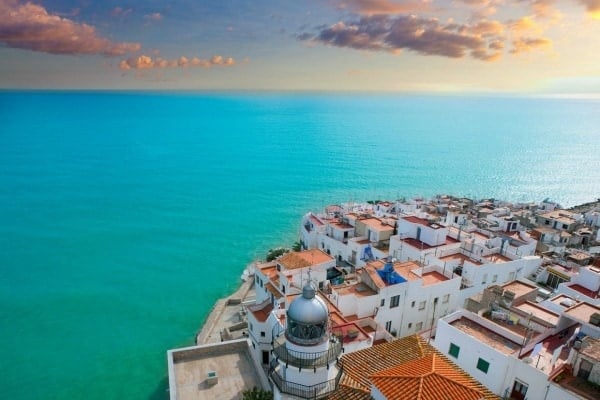 4. Albarracín
What Albarracín lacks in population (just 1,075 inhabitants), it makes up for in stunning natural landscapes and rich history. It's no wonder why many consider this tiny pueblo one of the most beautiful villages in Spain. Despite its increased popularity among tourists, it remains nearly untouched by modernization.
Enjoy Albarracín's spectacular nature with a hike along the river or through the hills surrounding the town. In the village itself, you'll feel like you've stepped back in time to the Middle Ages. The picturesque landscapes and storybook architecture make this one of the most beautiful day trips from Valencia.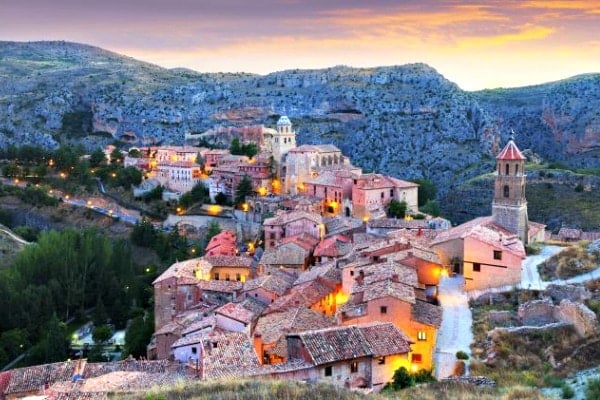 5. Xàtiva
This lovely little town can be found about an hour south of Valencia and slightly inland. Xàtiva's picture-perfect historic center and Arab quarter are perfect for a day of exploration, with thousands of years of history in each cobblestone street.
Be sure to take the time to explore the historic castle, which offers stunning views from its perch on the hilltop. After a fun day of exploring, be sure to enjoy Xàtiva's wonderful gastronomy at a local restaurant.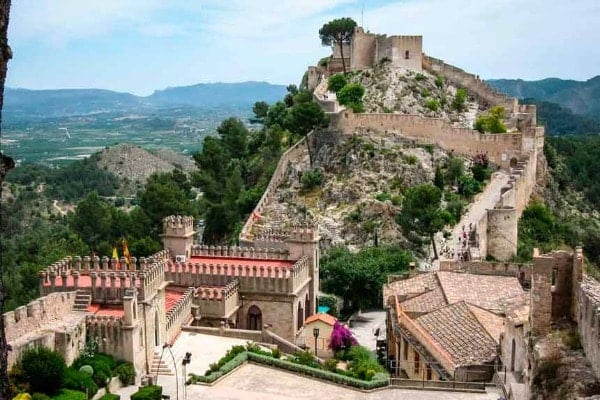 6. Requena
Calling all cava fans! One of the primary producers of Spain's sparkling wine is Requena, one of th best day trips from Valencia. Lots of other equally delicious, non-sparkling Valencian wines come from this region as well.
Explore Requena's beautiful historic center and take a relaxing stroll through its vineyards. You can even tour spectacular underground caves that people used for storing wine centuries ago! And of course, don't forget to try a glass (or several!) of the locally produced wine.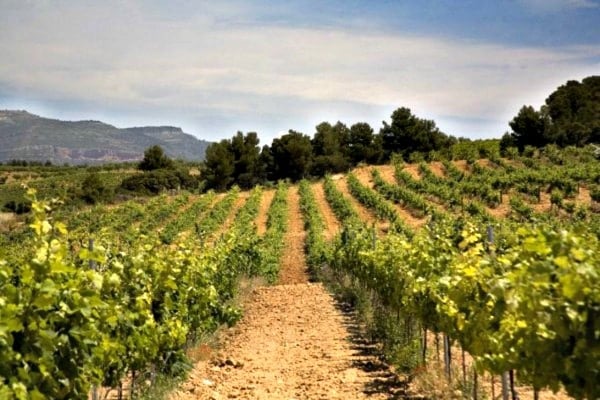 Keep Exploring: Top Vineyard Tours Near Valencia
Pin me!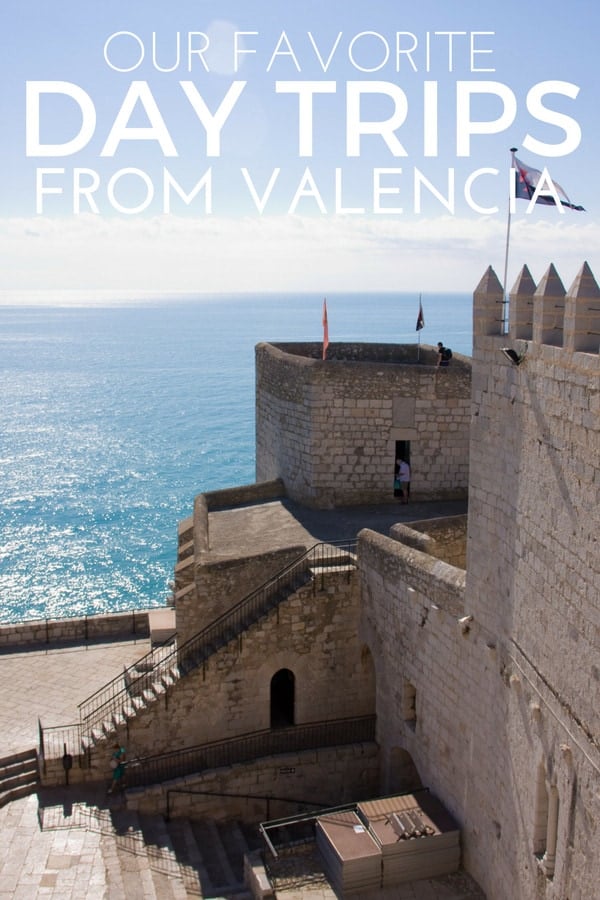 Image credit: Colin Moss