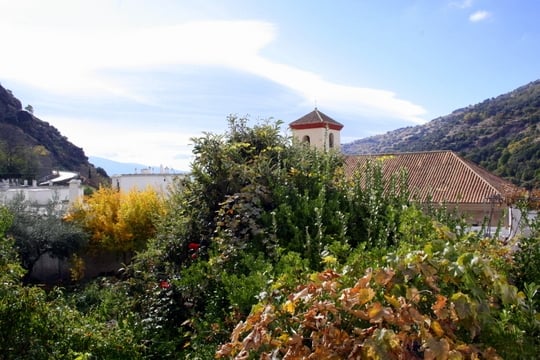 Las Alpujarras is one of those enchanting places that gets under your skin, tempting you to sell off your possessions in exchange for a simpler life. It's beautiful in an almost mystical way, probably due to its colorful history as a place of refuge. Located throughout these mountains are clusters of white washed houses, small villages now that once were home to some of Spain's last Muslim communities.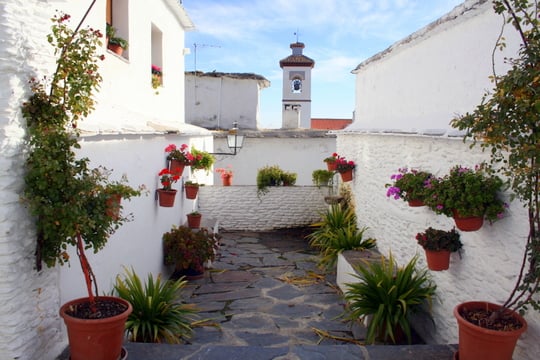 Las Alpujarras were built up as a home to the Berbers, who settled there after the Moorish invasion of 711 AD,  and once consisted of 400 different villages with a population of over 150,000. With about 70 different villages today, the population has understandably dwindled down to a fraction of that.
We escaped to the village of Ferreirola for a few days to the lovely Casa Ana, and one of the things I was most looking forward to was eating some typical Alpujarran food. I still had strong memories of a few foods I'd tried nearly 10 years ago on a day trip to the area, it was the first month I was in Spain and everything was still brand new to me. But I clearly recalled some delicious chocolate covered raspberries, a tour and tasting at a Serrano ham factory, and my first time eating fried eggs for lunch (I know!) on a Plato Alpujarreño (fried eggs, different types of Spanish sausages and cuts of pork, and potatoes with pepper).
This time we were only there for three days, but we managed to try quite a few of the regional dishes. They were plates I haven't found elsewhere, laced with traces of the area's Moorish history. I found them absolutely delicious and will hopefully be sharing some recipes in the near future!
So what is typical food in Las Alpujarras? Take a look!
Key Ingredients
Jams & Honey: Both are produced locally and have been an important part of the region's breakfasts. Our host, Anne, had jam and honey out for breakfast each morning.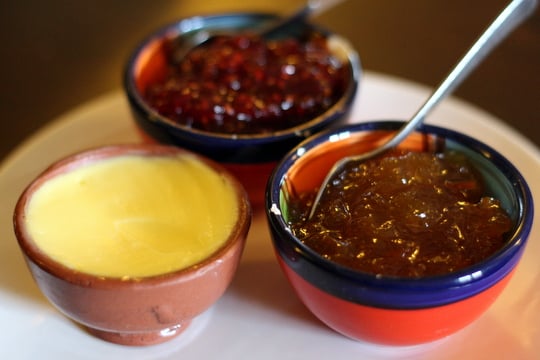 Figs and Berries: Figs, blackberries, and raspberries grow naturally in this area, although they were out of season when we visited in late November. It was torture to see the dried out raspberries as we hiked along-- I would have loved to have been snacking on them throughout!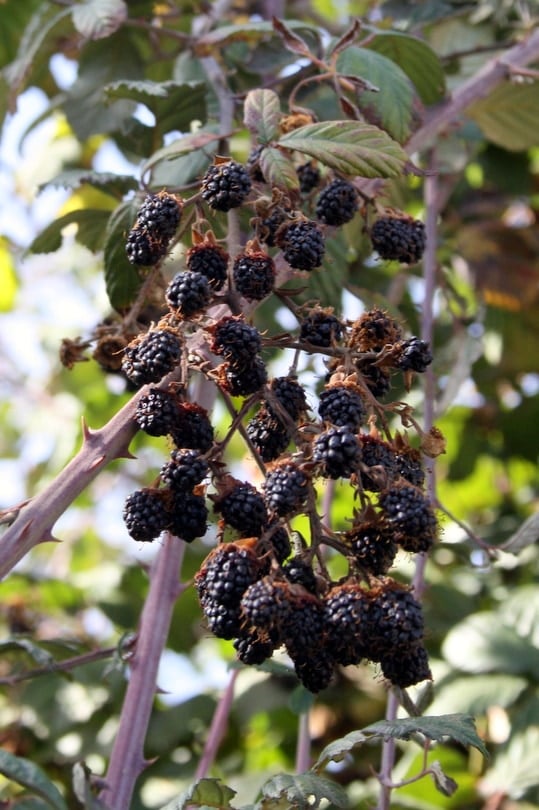 Chocolate: It is definitely not native to the area, but the chocolatiers at the shop Abuela Ili Chocolates have been making some delicious treats in the small village of Pampaneira at least since my last visit 10 years ago! This was the place I tried the amazingly fresh, chocolate covered raspberries, and the memory of that bite never left. I was heartbroken that this time they didn't have any (as they were out of season), but they had nearly as delicious chocolate covered almond stuffed figs, which I should have bought in bulk!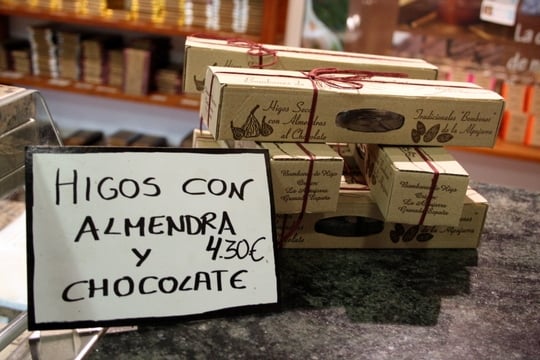 Chestnuts: These were also towards the end of their season when we arrived, but the mountain trails we hiked were filled with chestnut trees and their shells were scattered all over the ground.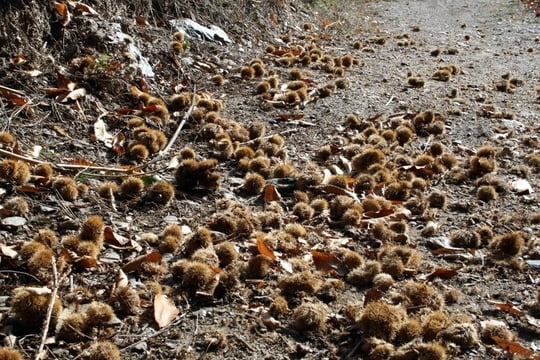 Olives: Olive trees scatter the hills of Las Alpujarras, just don't be tempted to pick one from the tree! Many Alpujarran residents cure their own olives each year (or at least have a friend or neighbor who shares). If you sit down for a drink anywhere in Granada, a tapa is almost certainly on its way, and olives are a common one to start with.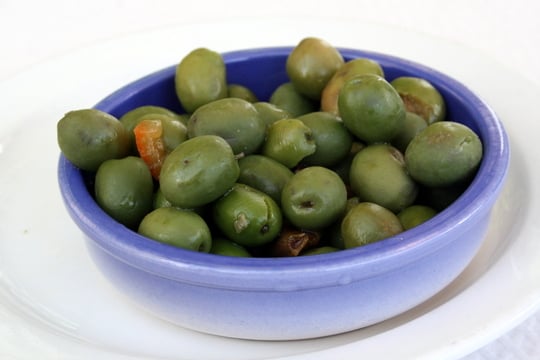 Almonds: You'll find almonds make up some of the traditional cuisine, especially as far as sweets are concerned. Marzipan, meringues with almond, almond cakes… But my favorite Alpujarran almond dishes have been the savory ones. They've been an ingredient in my soups, and used to make a fantastic almond sauce for chicken.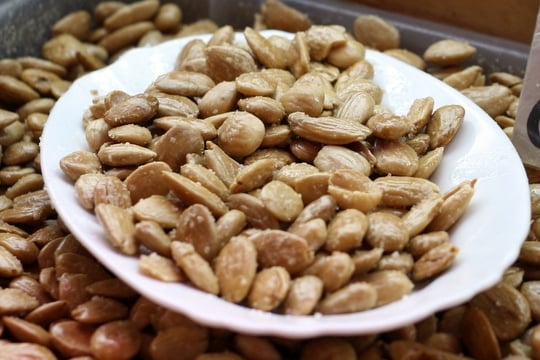 Peppers: You'll find red peppers drying on the houses throughout Las Alpujarras. They are used in all sorts of dishes in the region.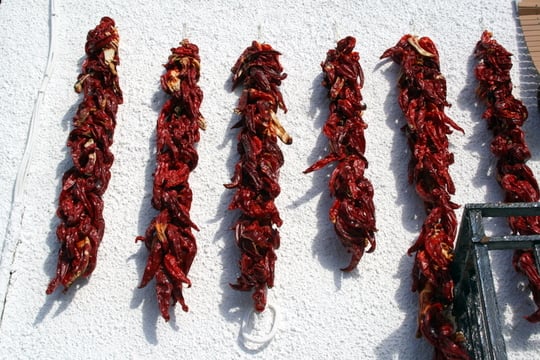 Typical Dishes:
Mountain goat: Las Alpujarras is one of the only regions in Spain that I've visited that serves mountain goat (although I know there are various). I love goat, so I was thrilled to see it on menus.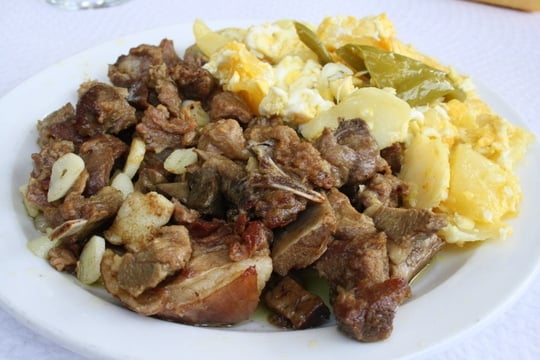 Chicken with almond sauce: A savory combination that came from the Moors and has luckily survived until today!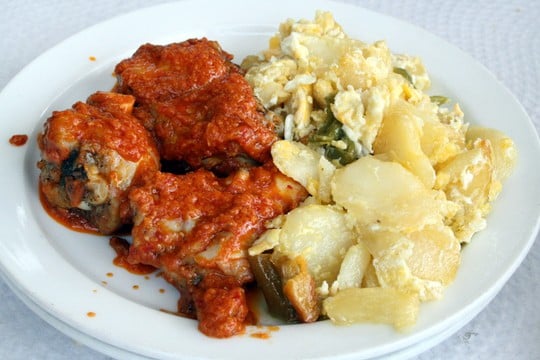 Serrano ham and Iberian Pork: The mountains of Granada are famous for their Serrano ham, a white hoofed pig variety. It can be cured for over a year in some cases, making it quite delicious.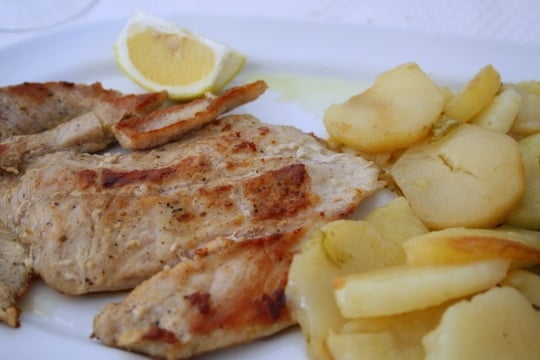 Cocido Alpujarreño: A delicious stew that I'd never seen before, the ingredients were white beans, green beans, potato, ham hock, and just a bit of red pepper.
Sopa Alpujarreña: Another soup I'd never sampled, this was a rich ham stock with a diced hard boiled egg, almonds, and cured ham bits. It was topped with two homemade croutons, that tasted of local olive oil.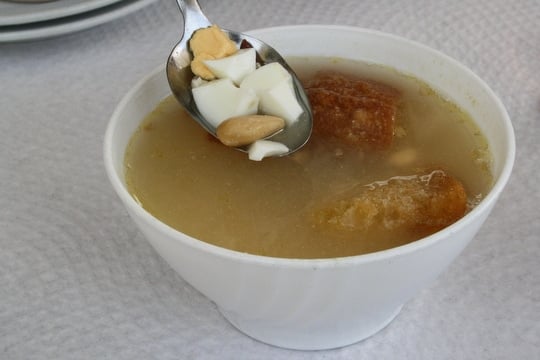 Migas Alpujarreñas: Sémola de trigo duro (hard wheat flour) is what is used in Las Alpujarras to make "migas" (which are made of breadbrumbs in other parts of Spain). They are generally accompanied by olive oil, salt, garlic, and peppers, and topped with thick Spanish bacon (panceta), chorizo, and blood sausage (morcilla).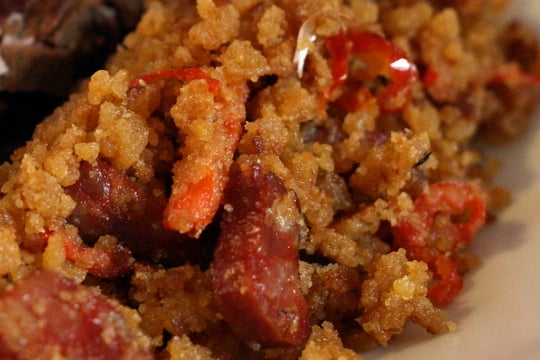 Cocido de hinojos: A fennel and white bean stew that I kept eating more and more of (they gave us the pot!).
Plato Alpujarreño: The ultimate combo-plate, highlighting all the best foods from the region, this delicious plate usually contains migas, chorizo, blood sausage, pork loin, Serrano ham, potatoes and fried eggs. Delicious!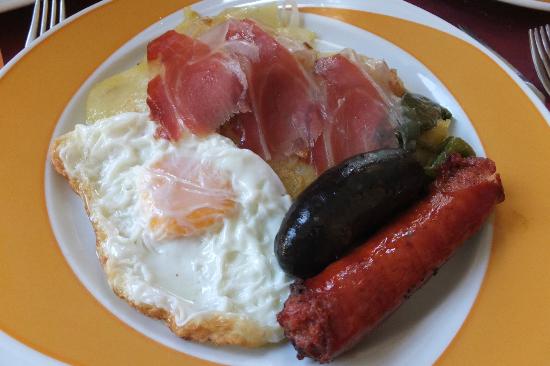 My overall impressions are that typical foods in Las Alpujarras are comfort foods. Stews, grilled meat, fried eggs, and the bounty of the land, not a bad place to be at all! I can't wait to go back for a bit longer, and discover more of the lesser known Moorish influenced recipes that are sure to be hidden away in locals' recipe books.