Spanish desserts are a huge part of Spanish culture, and each town and city has its specialties. From decadent cheesecake to creamy hot chocolate, there is a sweet for every time of day, and every month of the year! Read on to discover the most famous Spanish desserts.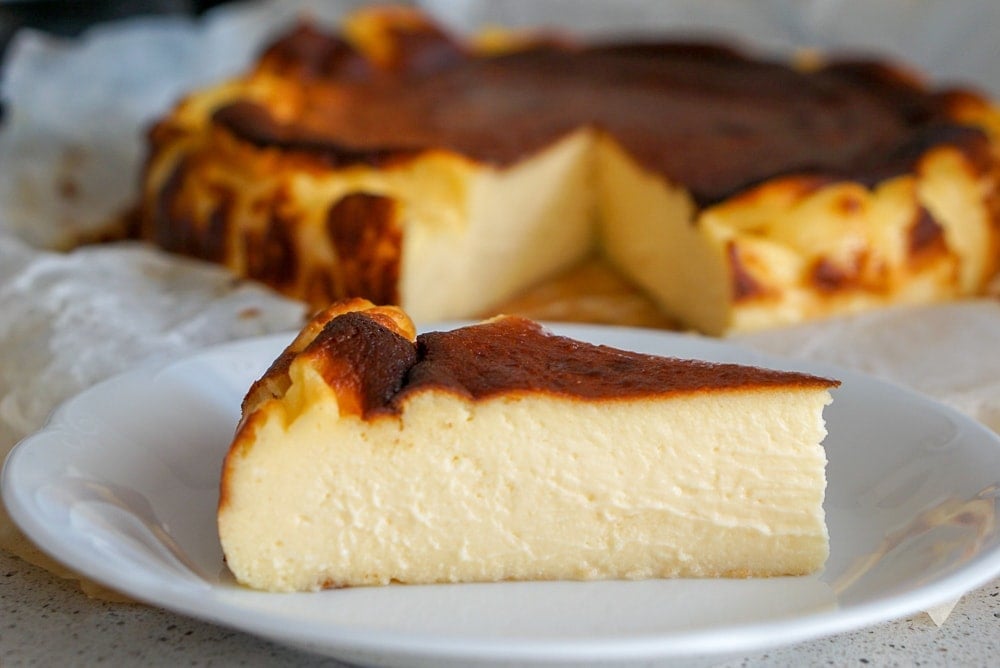 So don't be fooled by all that healthy talk about Spain's Mediterranean diet. Spaniards definitely have a sweet tooth. From sugary custards to chocolate-filled pastries, Spanish dessert menus are a place of sweet, sweet joy.
Most people in Spain having something sweet every day of the week -- at least once a day! Their trick to staying healthy? Moderation and lots of walking!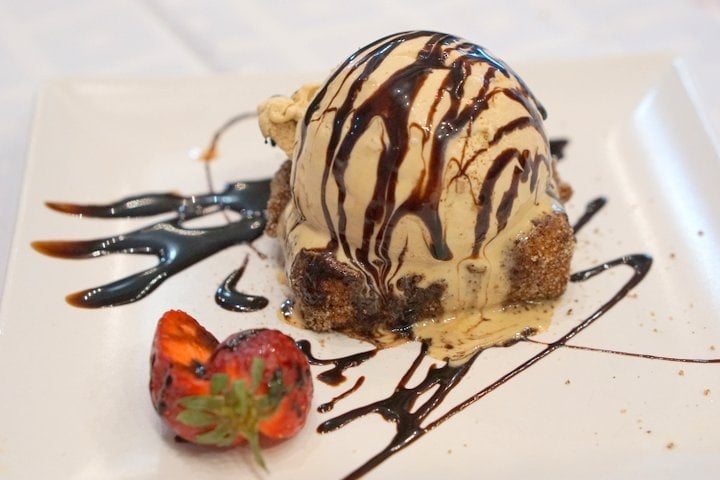 Like so many foods in Spain, many of the country's desserts are regional. The Moorish influence in southern Spain means many of the desserts there are almond-based. Located just south of the French border, the region of Catalonia serves desserts with a decidedly French flair.
But no matter where in Spain you are, your sweet tooth will not be disappointed. Here are twelve Spanish desserts that make my tastebuds water every time!
Top Spanish Desserts for Sweet Lovers
1. Tarta de Santiago (Spanish almond cake)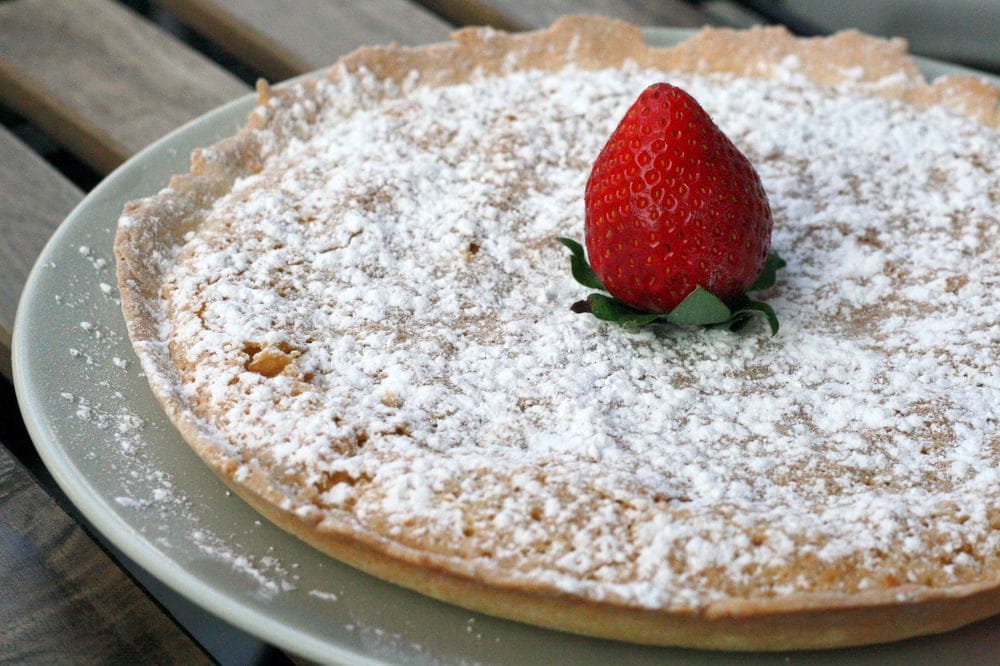 The Tarta de Santiago may just be the most deceiving dessert in all of Spain. It breaks all my dessert rules: no chocolate, served room temperature, and often comes pre-made from a box.
But one bite of this thin, super moist almond cake and those rules evaporate from my mind. This simple cake hails from Galicia, specifically the town of Santiago de Compostela, where the pilgrimage of St. James ends. A powdered sugar cross of St. James usually adorns the top of the cake.
Recipe: Get Lauren's Tarta de Santiago recipe here!
2. Tarta de Queso (Spanish cheesecake)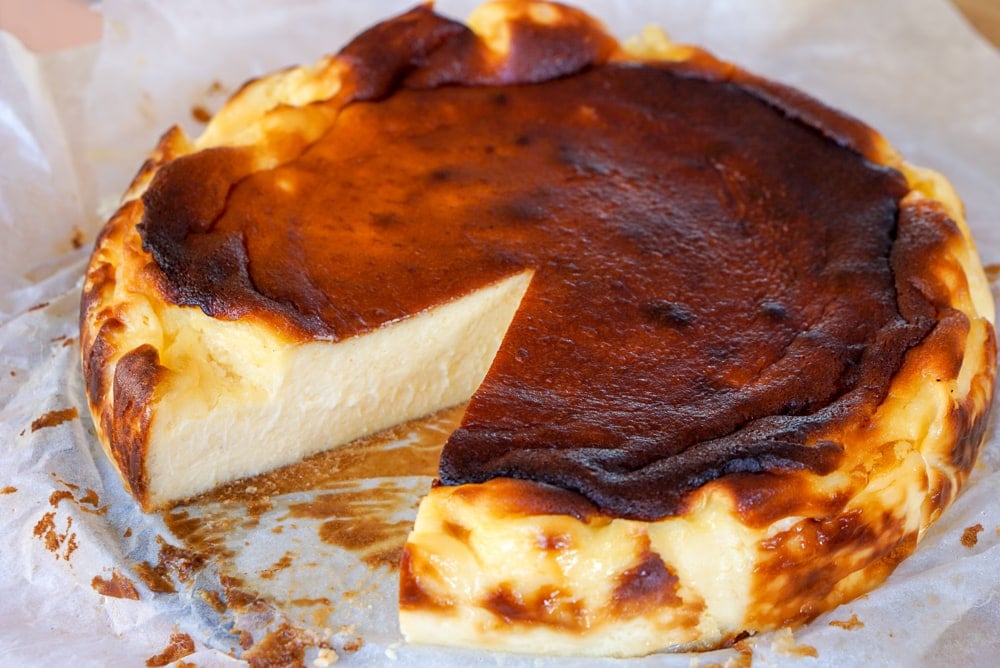 Spanish cheesecake is about as opposite of New York style cheesecake as possible. It is often light and fluffy with a strong cheese flavor. The crust (if there is one!) is usually drier and crunchier and more like a cookie. And I've only ever seen one cheesecake topping in Spain (occasionally): berries.
Cheesecake is a staple of the Spanish dessert menu. Consequently, it is also a staple of my weekend dinners!
Recipes: Try the Cantabrian cheesecake called Quesada Pasiega with this recipe or go for the famous Basque cheesecake recipe here.
3. Torrijas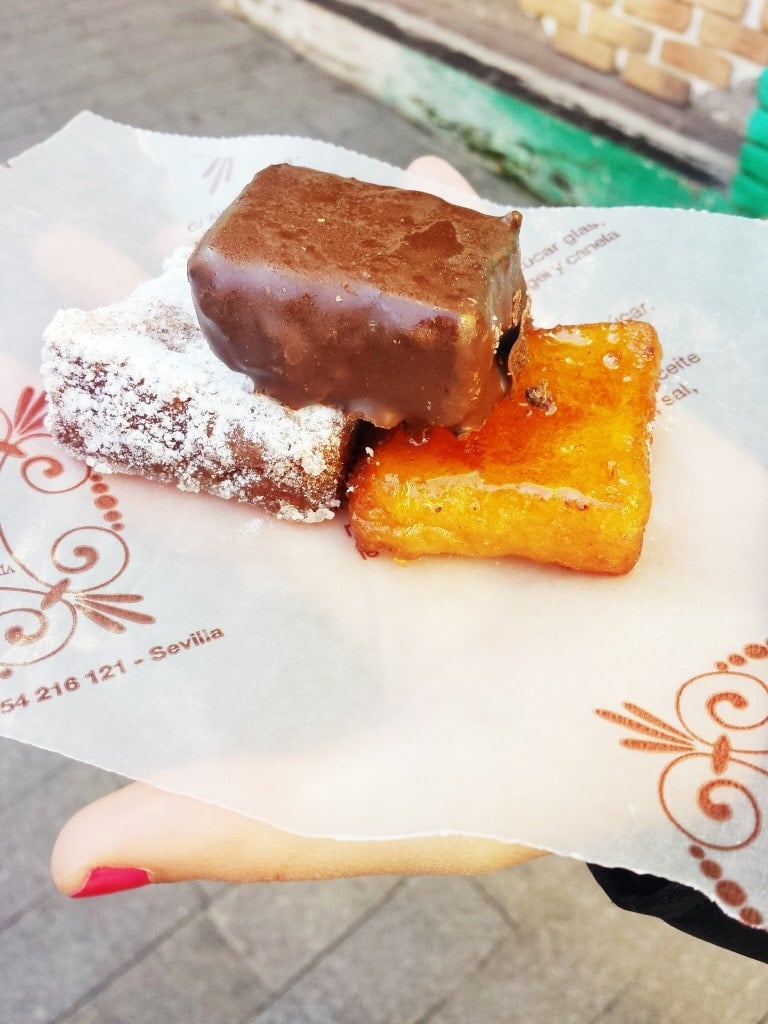 If it were up to me, torrijas would be on every dessert menu every day of the year. These drunken, cinnamon-spiced slices of fried bread are like French toast taken to a whole new level.
Tragically, it is almost impossible to find torrijas outside of the Easter season. Only in March and April are the window displays and dessert menus of pastry shops, cafés, and restaurants loaded with torrijas, Spain's traditional Easter dessert.
Torrijas come in three traditional flavors: milk and cinnamon, wine and simple syrup, or honey-soaked. All are positively delicious. And yes-- the photo has a very non-traditional (but equally yummy) chocolate torrija from Seville.
Recipe: Luckily, these marvelous Spanish desserts aren't difficult to make at home! Here's Spanish Sabores' torrijas recipe.
4. Crema Catalana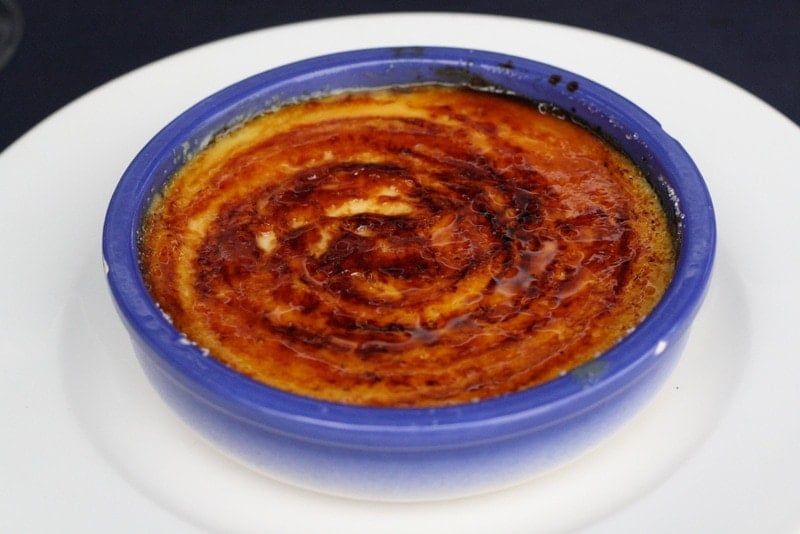 Crema Catalana is sometimes called the poor man's creme brûlée. And in this match-up, I put my money with the poor man! Served in a humble, shallow clay dish, this custard dessert from Catalonia is hugely popular throughout the country.
Creamy egg yolk custard is topped with sugar that is then torched to a crisp. This distinctive flavor is so popular, in fact, that ice creams and liqueurs often come in "crema Catalana" flavor.
Recipe: Get the best homemade crema Catalana recipe right here!
5. Chocolate and Churros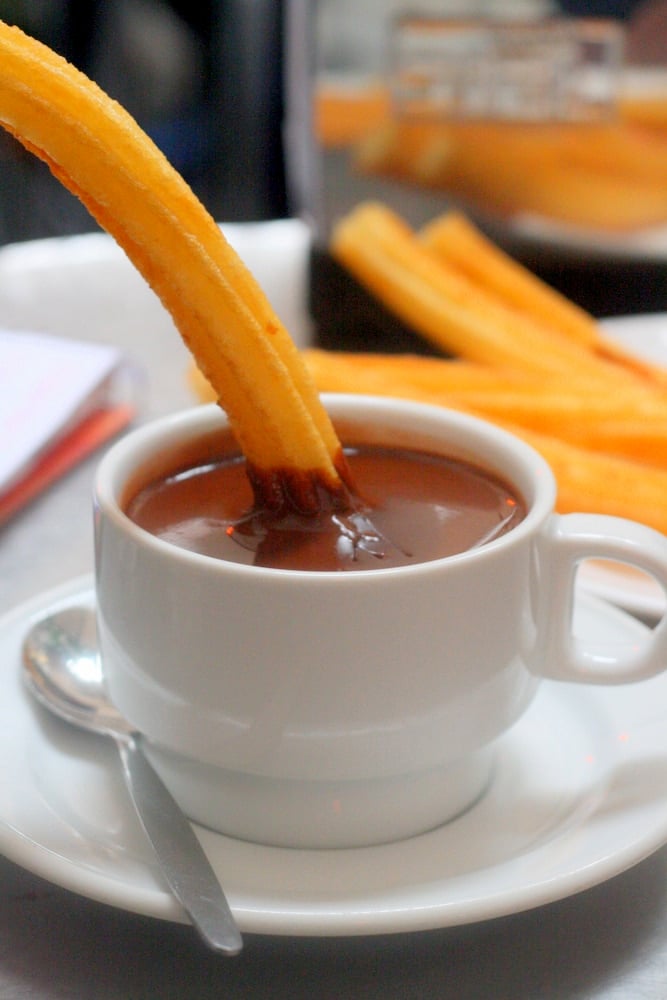 While you won't ever find chocolate with churros on the dessert menu (and if you do-- run away!), it would be blasphemous to talk about Spanish sweets without including them! Chocolate and churros is like the dessert that has broken free from after-meal status into eat-it-whenever-you-want status.
For breakfast? Churros. Mid-morning snack? Churros. Late-night craving? Lots of churros.
These tubes of fried dough are as versatile as they are delicious! And the steaming cup of melted chocolate that comes with them ain't too bad either.
Recipe: If you're not in Spain, no pasa nada! Here's an easy make-at-home churros recipe and the obligatory cup of homemade Spanish hot chocolate to go with.
6. Flan
Vanilla flan, egg flan, cheese flan, coconut flan, chestnut flan, Christmas chocolate flan... Spain is all about flan. This rich, gelatinous dessert is made from milk, sugar, and eggs, which are mixed into a metal mold that is then placed in a water bath (known in Spain as a baño Maria).
Once cooked and cooled the mold is turned upside down onto a plate, allowing that heavenly bottom layer of caramel to cascade down the wobbly mountain of flan. Yum!
Recipes: Taste this classic flan recipe or try a Canarian flan recipe (which uses condensed milk)! Looking for something different? How about pumpkin flan?
7. Miguelitos (puff pastries)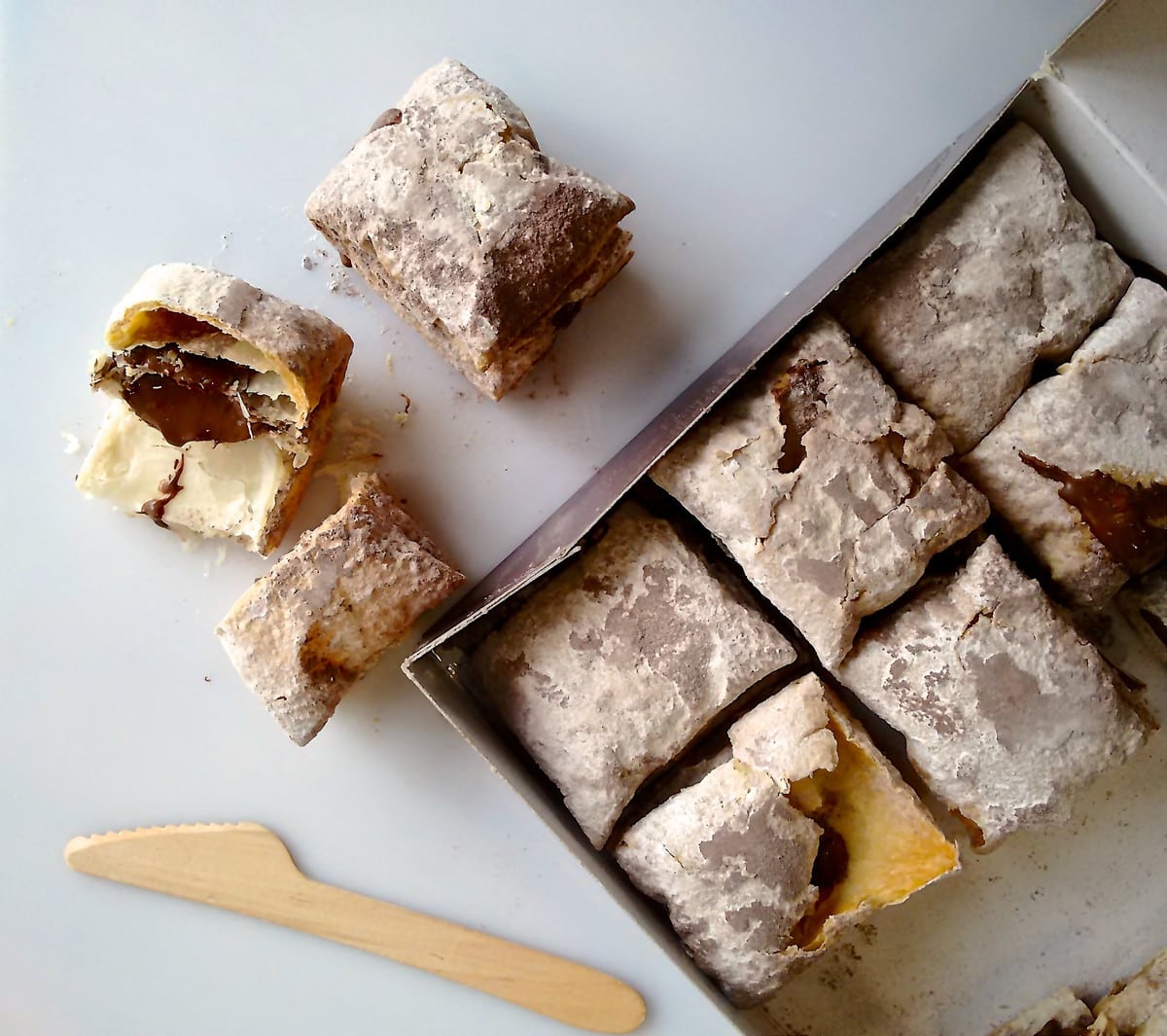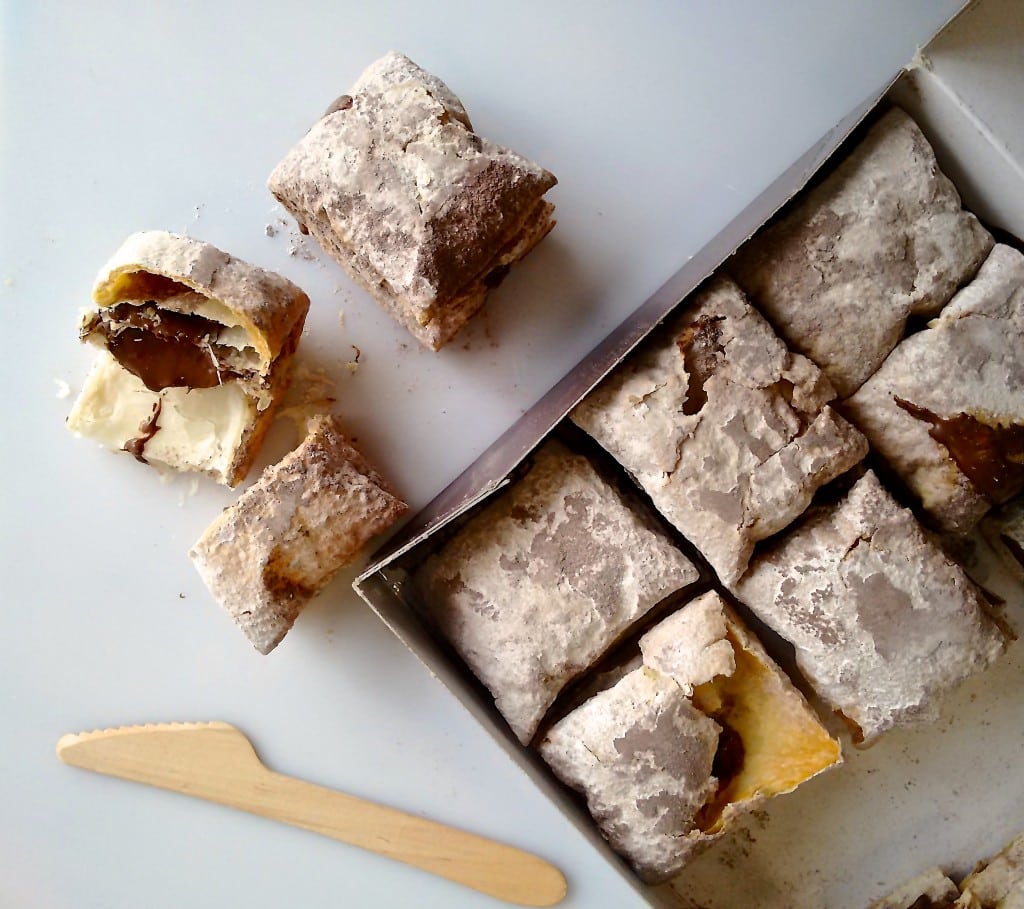 There are few things more dangerous for me to have in the house than a box full of Miguelitos. These tall squares of fluffy phyllo-like dough filled with, in my case, chocolate are slightly bigger than a matchbox. One just isn't enough and the whole box is a bit too much (oops!).
Made from umpteen layers of thin pastry, they tend to disintegrate into a million flakey pieces with each bite. Yet somehow, the genius pastry chef who invented them managed to make these airy pastries marvelously moist and packed with a potent punch of chocolate ganache (or cream) in the center.
8. Tarta de Aceite (Olive Oil Cakes)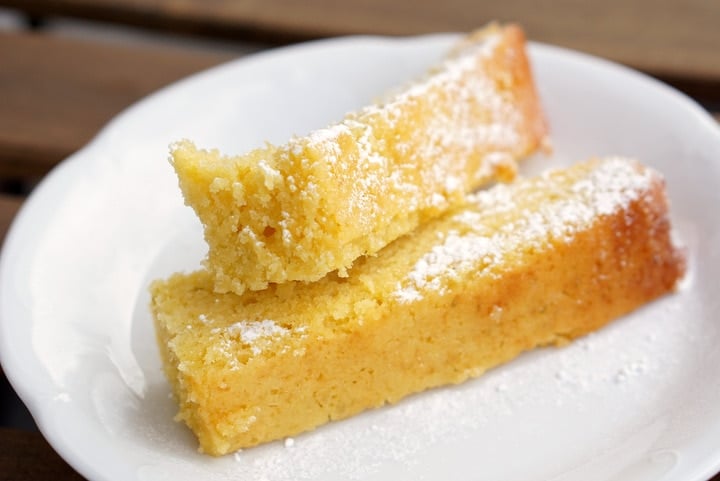 I am a huge cake lover, especially in the afternoon alongside a piping hot café con leche. My favorite Spanish cakes are simple ones that can be made in about an hour. They're olive oil based, meaning they're super moist and delicious -- and arguably healthier than their butter cousins.
Recipe: Two delicious olive oil cake recipes are a lemon olive oil cake and an apple olive oil cake.
9. Mantecados y Polvorones (Spanish Christmas Cookies)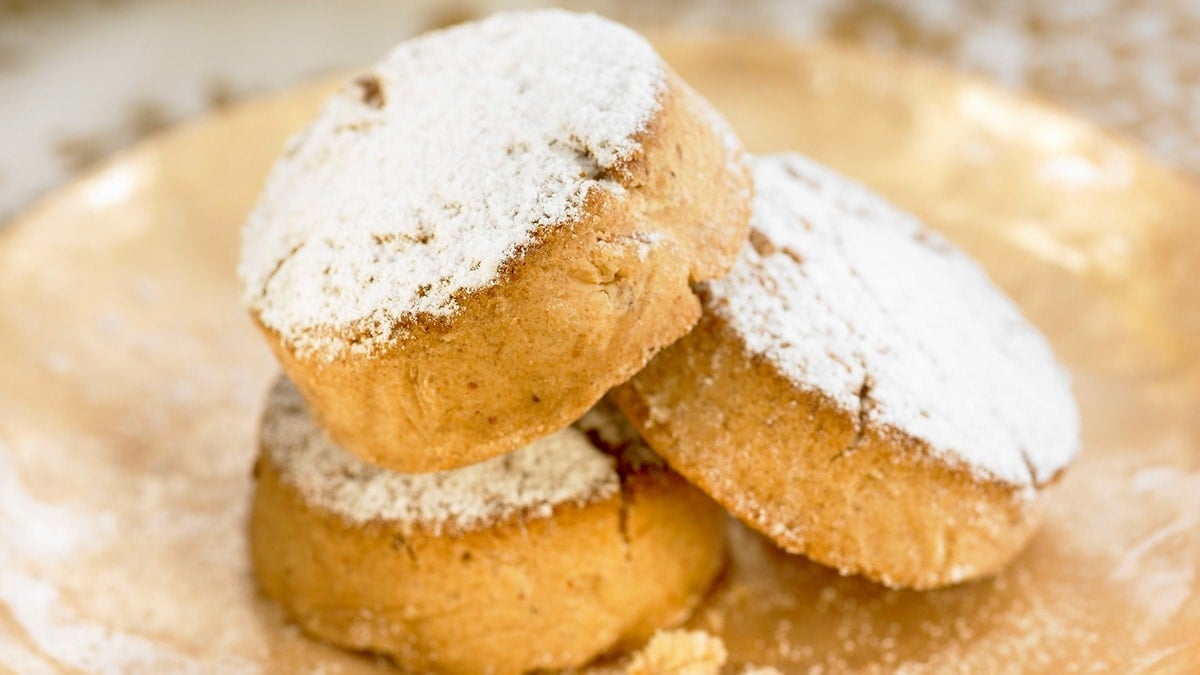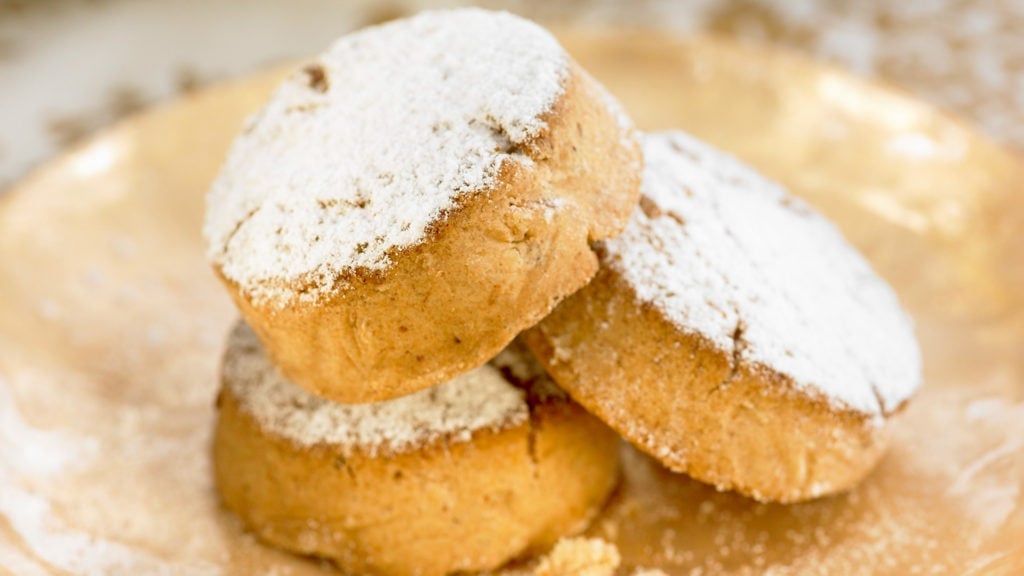 Spanish Christmas cookies aren't usually made at home, instead, people stock up on their favorite brand of shortbread cookies at the local shops. They come wrapped in pretty paper and in a variety of flavors. These dry and crumbly cookies are a far cry from my mom's chocolate chip cookies growing up, but I've come around to them over the years.
You can try both popular versions -- mantecados are usually made with lard, flour, and sugar and then can be made with a variety of flavors... chocolate, cinnamon, and lemon to name a few.
Polvorones are a type of mantecado made with almonds and are so popular they get their own name. Both can be made with butter if preferred.
Recipes: Try these recipes for mantecados and polvorones this Christmas
10. Leche Frita (fried milk)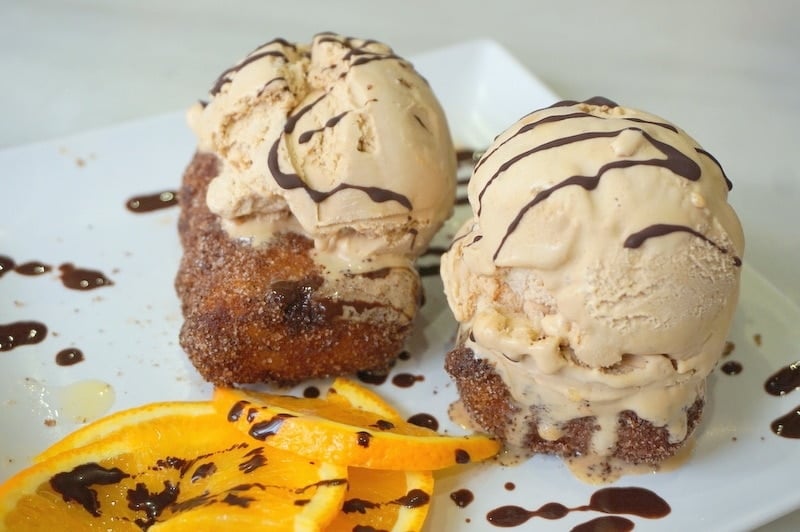 Fried milk sounds a bit odd at first, but I guarantee it's absolutely delicious and worth a try. Basically, you make a very milky custard and then deep fry it in a crispy crust of sugar and cinnamon. Pictured with nougat ice cream here, it is one of my favorite Spanish desserts!
Recipe: Make leche frita at home with this recipe
11. Arroz con Leche (Spanish rice pudding)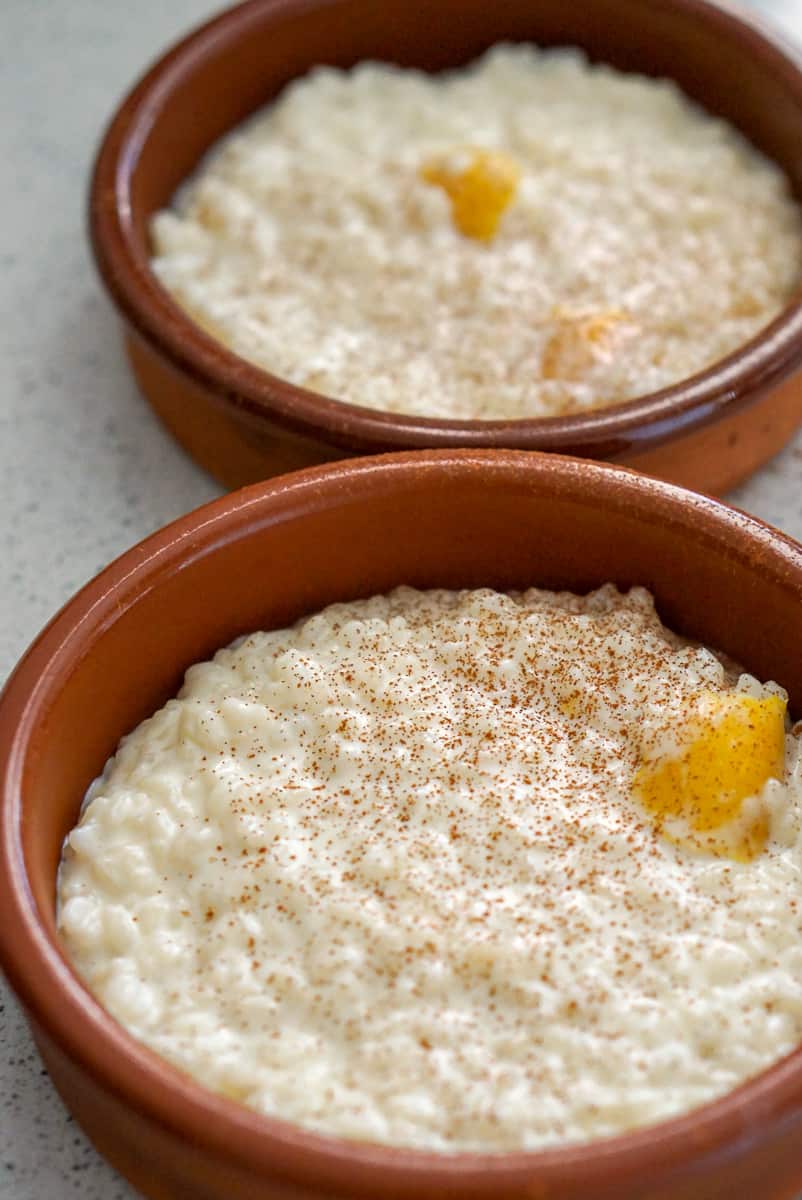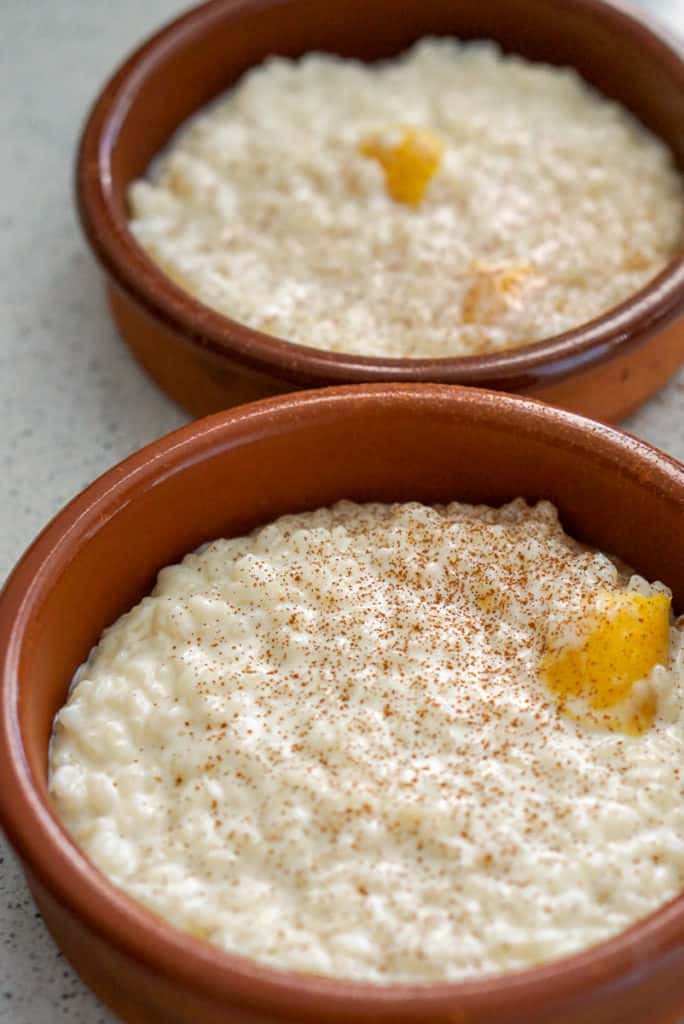 While we're on the topic of milky Spanish desserts -- have you tried Spanish rice pudding (arroz con leche)? This delicious and creamy treat is truly warming on a cold winter day.
Depending on where you are in Spain you might find this dessert served warm or cold, with or without cinnamon and with or without a caramelized sugar crust (just like on crema Catalana).
Recipe: Try making a classic Spanish rice pudding
12. Frisuelos (Spanish crepes)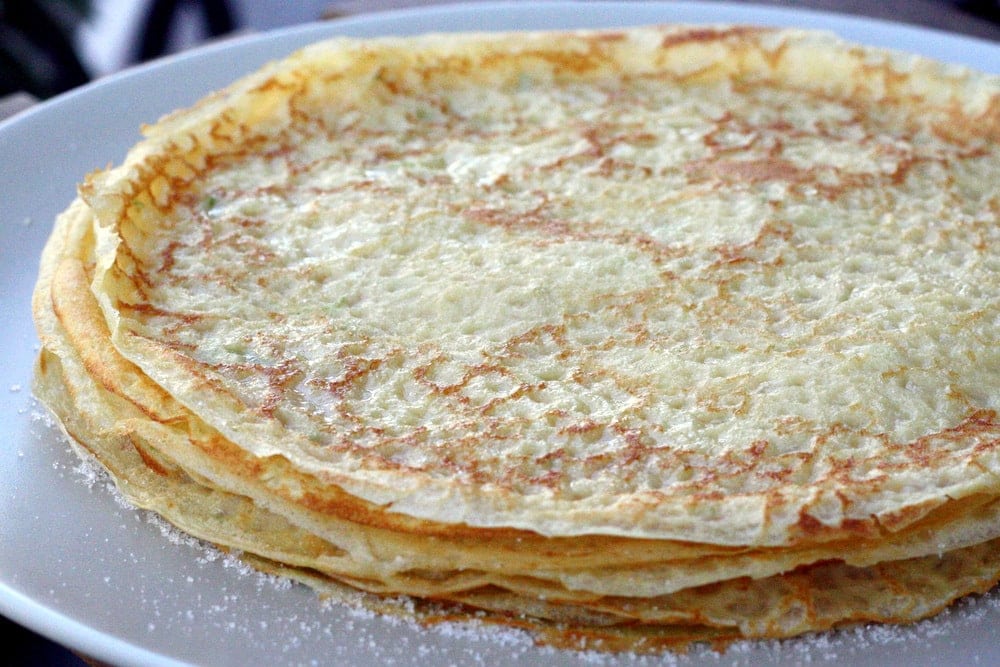 These thin and simple Spanish crepes are typical in the north of Spain and are often filled with pastry cream or fruit compote. The beauty of frisuelos is that you can truly make them your own with the filling that you prefer. Some break the classic traditions and add Nutella or dulce de leche. Others are purists and just add a sprinkle of sugar on top. Either way, you can't go wrong!
Recipe: Classic Spanish frisuelos recipe
What are your favorite Spanish desserts?