New Year (Almost) and New Project!
The past year has gone by in a flash. Exactly one year and three days ago Alejandro took me to Cadiz for the day (we were supposed to have gone to Marseille for the puente but there were airline strikes) and on the very beach he had looked out upon for his entire life he asked me to marry him.
What happened next is all a blur. One wedding was planned and executed in only 6 months in a country where I had no car, no contacts, and little help, and our other big day was planned in only 8 months and from afar (luckily with lots of help!). The summer flew by too-- wedding planning, wedding day, lots of visits with friends and family, Mexico...
And before we knew if we were back. People said we were crazy to pack up and move to Madrid with no jobs and no real "reasons" but we didn't let that stop us. We are determined to make things work here in Spain. Some days I get nervous about having such an unstable income-- but as long as we can get by I prefer it to a miserable 9-5.
So without further ado, I introduce my latest project: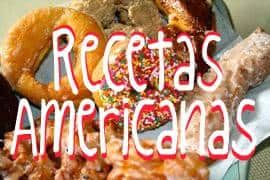 This is a project I've been thinking about for a long time now and have finally been able to begin. It is still in its beginning stages but I hope that you'll all support it!
What is Recetas Americanas?
Recetas Americanas is a website-- www.recetasamericanas.com where I am resolved to prove that American cuisine goes far beyond hotdogs and hamburgers. I've had one too many students tell me their opinion of American food and I've had to argue at times that American cuisine is diverse, exciting, healthy and unhealthy, delicious, varied, and worthy of further investigation! It will include some of my favorite recipes and (hopefully) prove to the Spanish speaking world that American cooking is pretty wonderful.
How can you support me?
Go to the website and check it out! Leave me a comment on one of my posts!
Click like on the facebook page!
Follow me on twitter @recetAmericanas
Submit a recipe to recetasamericanas@gmail.com
Make one of the recipes and leave some feedback
I appreciate any of these steps that will contribute to the success of my new venture. I think that the site has the potential to educate a lot of people about the delicious dishes we Americans enjoy cooking, adapting, and baking!