People often come to Madrid and gawk over the bright fruit that adorns the markets' shelves and the lovely fruterías' windows, and leave with the impression that Spain is one big farmers market. But, unfortunately, that illusion is far from true. The majority of the fruit and vegetables that you find in Madrid and the rest of Spain are not even close to organic, and they are actually laden with pesticides. Spanish produce is often delicious and very high quality-- but pesticide free? No way! Luckily, Madrid's Cámera Agraria offers a solution, albeit an infrequent one.
Día de Mercado (Market Day)
Once a month people from all over the city gather at the Madrid Cámera Agraria near the Casa de Campo Park and Metro Lago/Puerta del Angel for the Día de Mercado (Market Day). It is basically a big farmers market, with many local vendors selling delicious goods such as local wine from the region, artisan cheese, extra virgin olive oil, homemade pastries, freshly butchered meat, irresistible charcuterie, fresh fruits and vegetables, and artisan beers (among many other delicacies!). It is an overload for the senses when you've been farmers market deprived for so long.
We made it out for September's farmers market and really enjoyed ourselves (perhaps a bit too much!) You see, a major draw to the market is the option to purchase a 1€ wine glass at the entrance. Then, as you make the rounds, you are able to sample all of the local wines before deciding whether or not to purchase a bottle. It is a very dangerous option!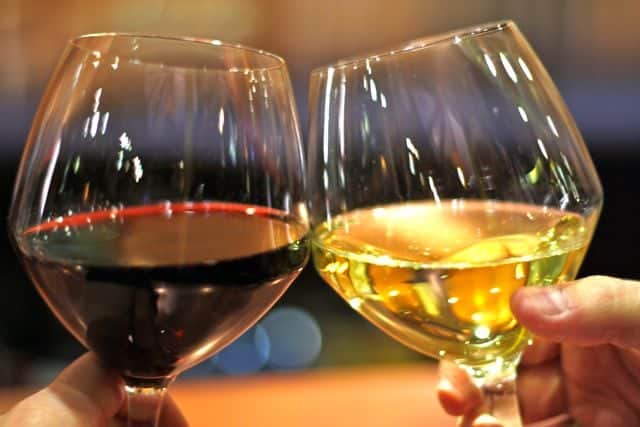 We walked around, stand by stand, sampling wine, cheese, smoked salmon, chocolate... I was in heaven. I couldn't help but compare my experience here to my previous night's outing to the Isabela Gourmet Market-- if that one was underwhelming this one was overwhelming (in a good way!).
We visited the cheese stand of our friend José Luís from La Cabezuela
We left the market with our arms full of fresh vegetables, bottles of wine, delicious cheese, and even some chocolate and liquor. If we'd been smart we would have brought a cart to stock up on even more.
The Madrid Farmers Market takes place once a month (usually the first Saturday of the month). The next Madrid Farmers Market will be taking place on October 6, 2012 from 10:00 a.m. to 3:00 p.m. I recommend you bring a cart to stock up on the amazing food and great deals! You can take a look at the October vendors here: http://www.camaraagraria.org/dia-de-mercado/mercado-6-octubre-2012/.
I can't wait to head back to the Madrid farmers market soon and hope that in the future they'll do them at least twice a month (if not every weekend).
Do you have farmers markets where you live?