One of the best parts of attending TBEX Girona was the opportunity to participate in some of their impressive blogtrips. It was incredible to see the area from a local perspective, by going to places that were handpicked by the Costa Brava tourism board-- places we likely wouldn't have explored otherwise. One of those places was the Marimurtra Gardens. Hidden away in the small town of Blanes, the Marimurtra Botanical Gardens were a completely unexpected surprise.
Our group arrived to a non-descript entrance and two enthusiastic guides were there to greet us. To my surprise, they started their introduction with an apology-- they were sorry that their gardens weren't "as impressive" as some in New York City or other well known areas.
It is funny how everything is relative; I've been to many botanical gardens around the world, and I loved the Marimurtra Gardens. I would never even think to compare them to the gardens of other cities, and even if I did, they'd likely come out on top in many cases.
You see, in addition to the beautiful flowers and plants we saw on our walking tour, (over 4,000 species from five continents!) the Marimurtra Botanical Gardens have something most botanical gardens do not, an incredible view of the Meditteranean Sea and the cliffs of the Costa Brava.
We leisurely made our way through the beautiful gardens, founded by German botany lover Karl Faust the early 1900's and one of the oldest botanical gardens in all of Europe. As we admired the incredible plants that were in season, we didn't realize that the best of the morning was yet to come. As we rounded the bend for a view of the sea, we saw a waiter in the distance. In true Catalan fashion, our breakfast that morning was a nice crisp glass of cava, something we would aquire a taste for over the days to come.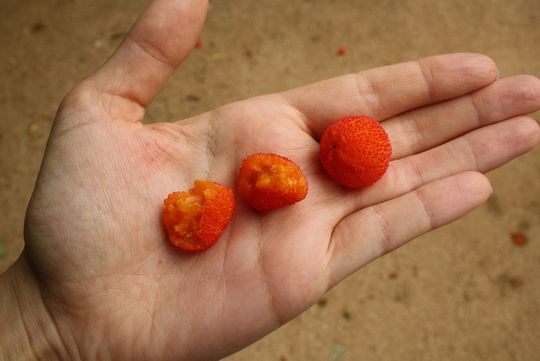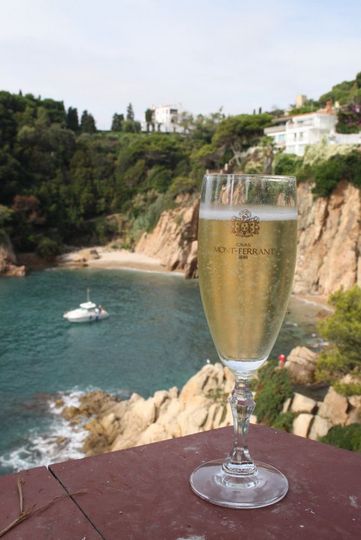 We sipped our cava and admired the views of the ocean and the picturesque coves below. Maybe it was the cava (because I don't often say this) but I honestly thought to myself "I could live here". Whether a move to Catalonia is in the future remains to be seen (I don't think I could afford that real estate any time soon!) but I do recommend that anyone who is visiting this part of the Costa Brava spend a morning visiting the lovely Marimurtra Botanical Gardens for a peaceful walk. It would also be a great place to propose for any romantics out there!
Do you enjoy visiting gardens on your travels?