Spain's diverse landscapes, thriving cities, and cozy small towns make it the perfect destination to explore by car! These road trips in Spain showcase some of the most fascinating spots in the entire country.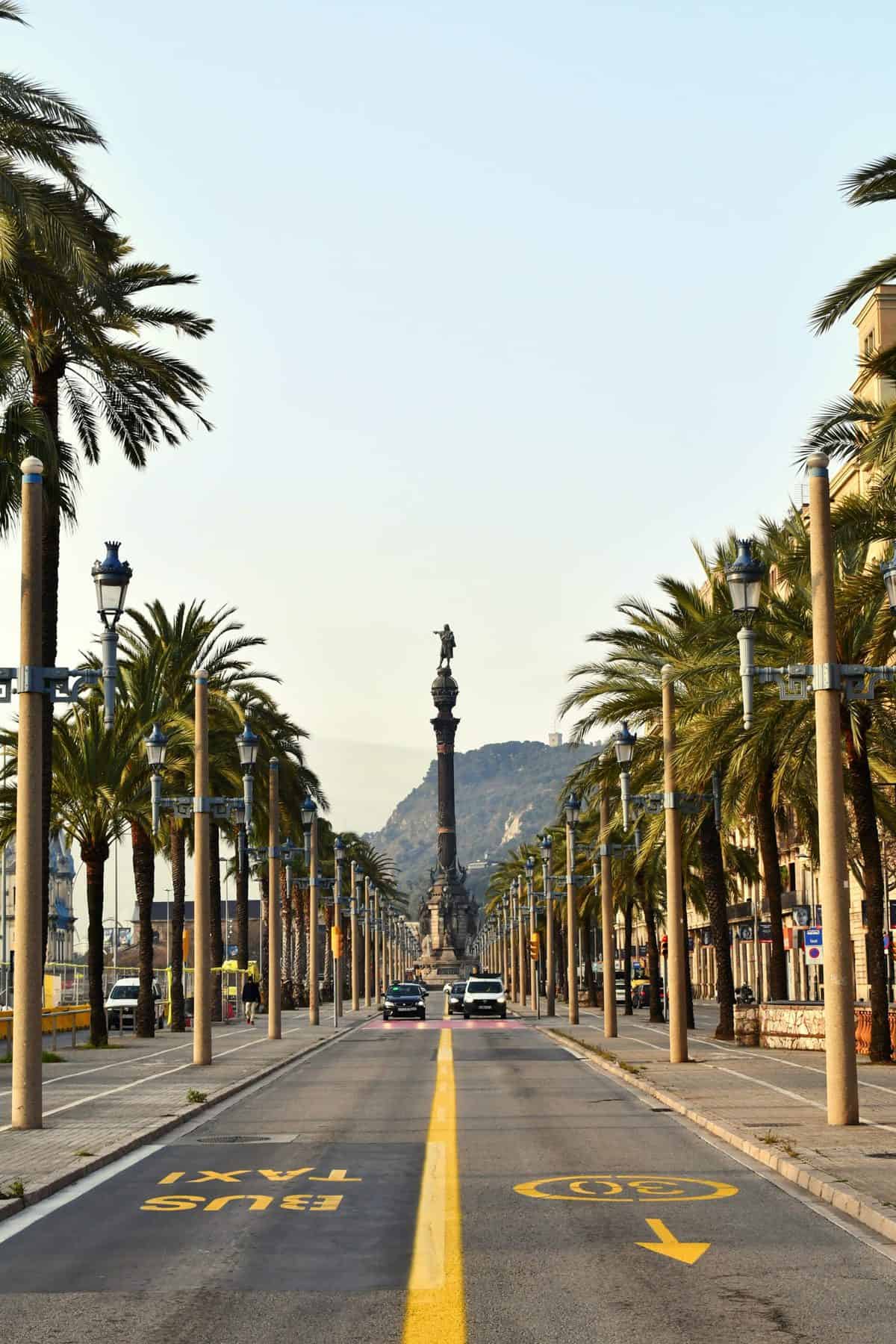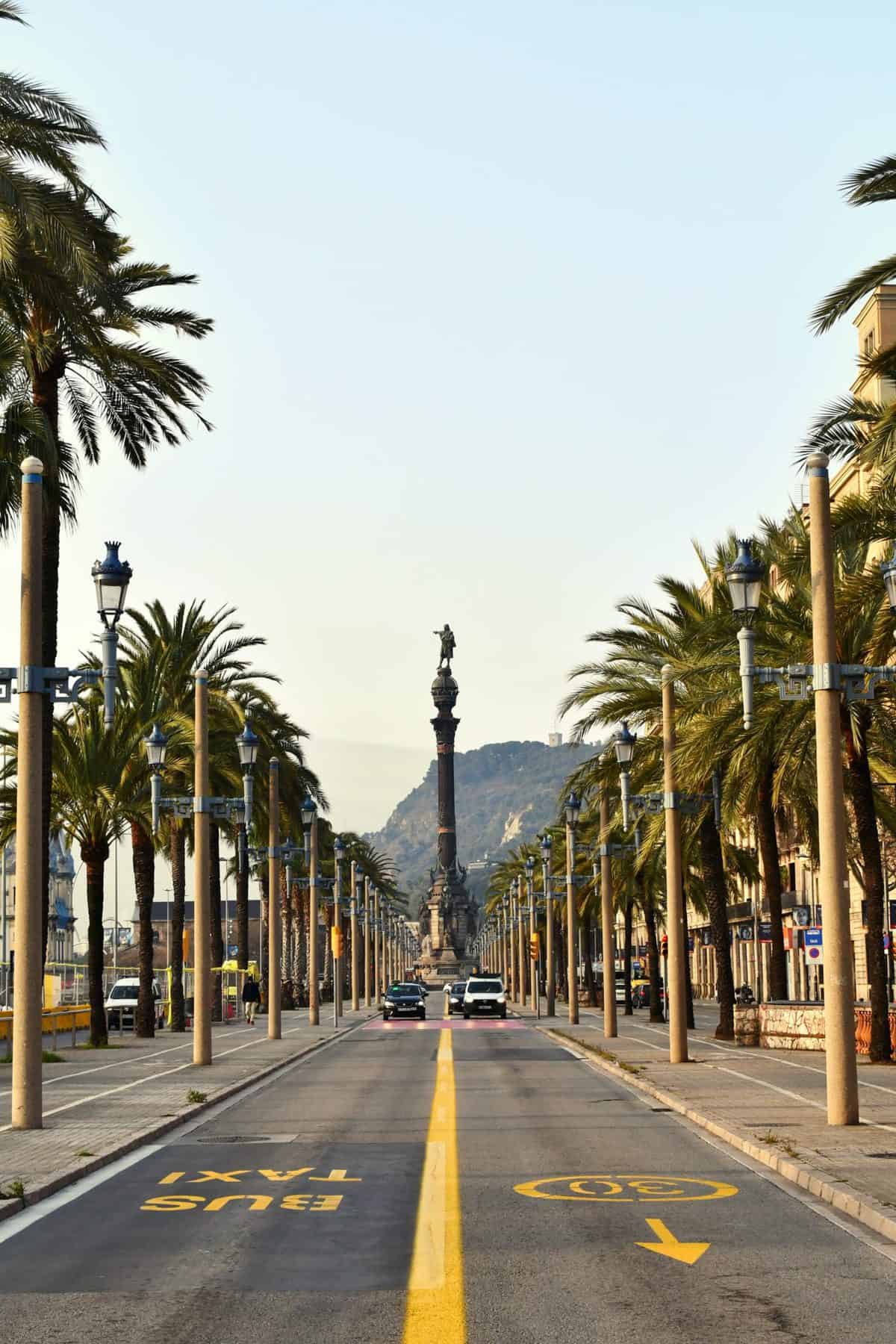 While Spain's public transportation system is excellent, the best way to explore the country is by car. A Spanish road trip allows you to explore at your own pace, set your own schedule, and make stops that even the most well-connected bus and train routes can't reach.
Without further ado, here are the most incredible road trips Spain has to offer!
Driving in Spain: Things to Know
Before you hop in your car, there are a few key things to keep in mind when driving in Spain. Here are a few traffic laws to be aware of prior to hitting the road.
If you do not have an EU driver's license and are visiting Spain as a tourist, you'll need to apply for an International Driving Permit in your country of origin. You may not be asked for this when renting a car, but will absolutely need it if pulled over by police or the Guardia Civil.
The legal age for driving a car in Spain is 18.
All vehicles drive on the right side of the road.
Most cars in Spain have manual transmissions. Automatic cars are available, but usually much more expensive to rent than their manual counterparts of the same make and model.
Stoplights are located on the same side of the intersection as where you'll need to stop (rather than on the other side of the intersection, as is common in the US).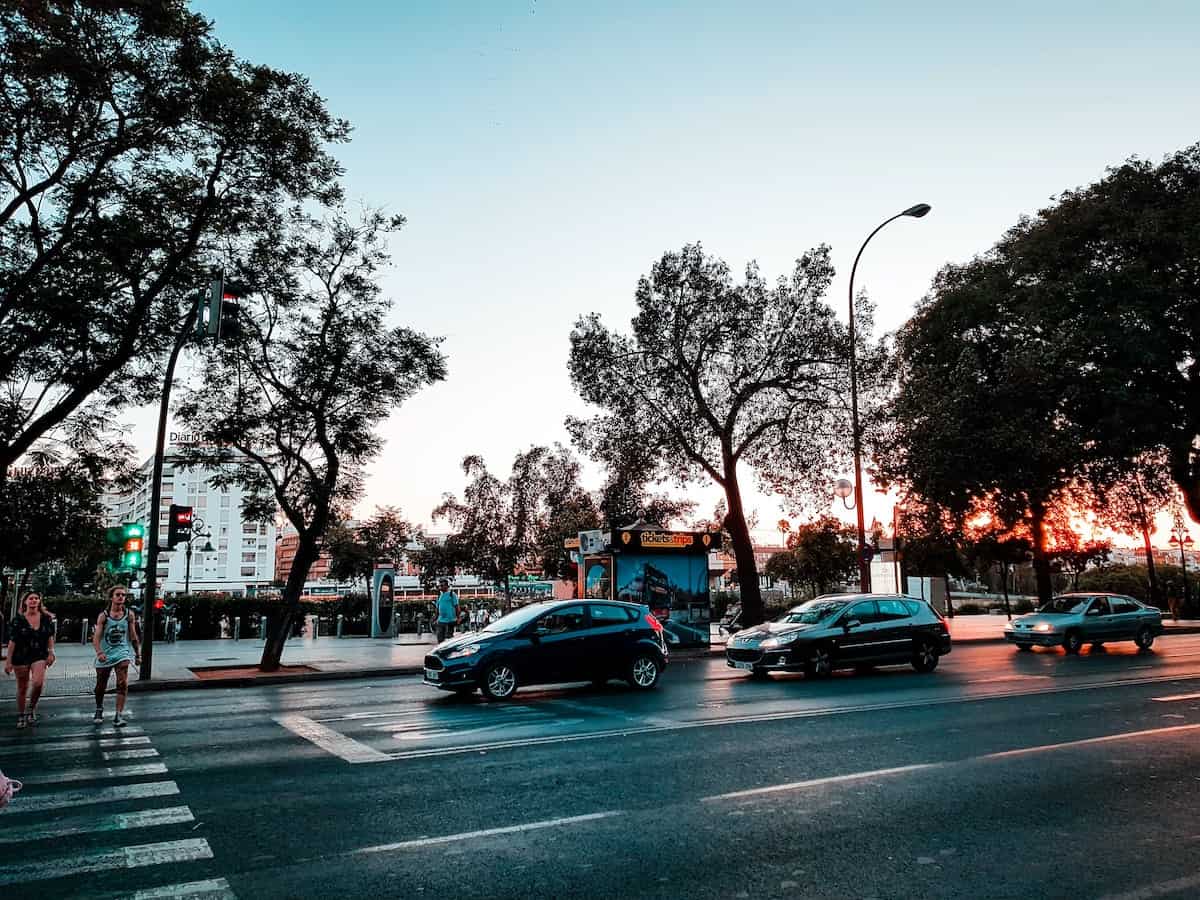 The Best Road Trip Routes in Spain
Galicia
Ribeira Sacra – Vigo – Islas Cies – Rias Baixas – Santiago de Compostela
Recommended total duration: 7 days | Driving duration: 3.5 hours | Distance: 276 km/171 miles
If you haven't yet experienced the emerald-green gem of a region that is Galicia, you're seriously missing out. Spain's northwestern corner is home to rugged landscapes, a fascinating local culture, and some of the best seafood you'll ever try. And there's no better way to explore it than on a Galicia road trip!
Start off by exploring the lush vineyards of the Ribeira Sacra wine region before heading up to Vigo, one of Galicia's largest cities. From there, it's easy to hop on a boat out to the breathtaking Cíes Islands, an archipelago just off the coast with white sand beaches and crystalline waters galore. These islands are known as the "Spanish Caribbean" for good reason!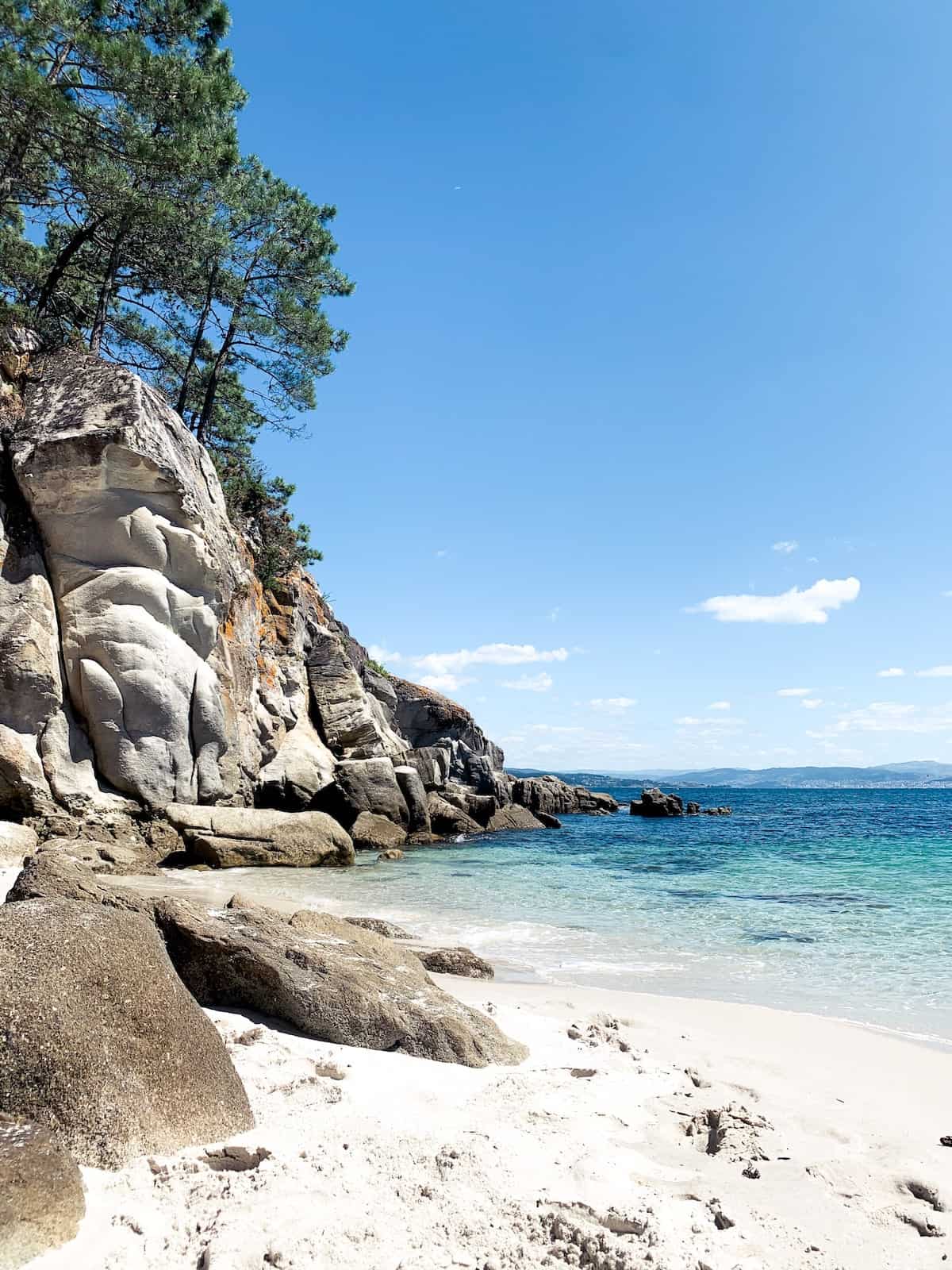 Fans of Spanish wine won't want to miss a stop in the breathtaking Rías Baixas region on the way north to Santiago de Compostela. The legendary ending point of the famous Camino de Santiago pilgrimage also makes a picturesque final stop on this road trip!
What to see:
The turquoise Atlantic waters on the beaches of the Cíes Islands
Galicia's traditional grain houses, known as horreos, along the beach in the town of Combarro
Santiago de Compostela's imposing Romanesque cathedral
What to eat & drink:
Fabulous local wines in the Ribeira Sacra and Rías Baixas regions
Pulpo gallego: Galicia's signature boiled octopus garnished with paprika and olive oil
Some of the best Spanish rice dishes you'll ever try, made with seafood caught fresh just off the coast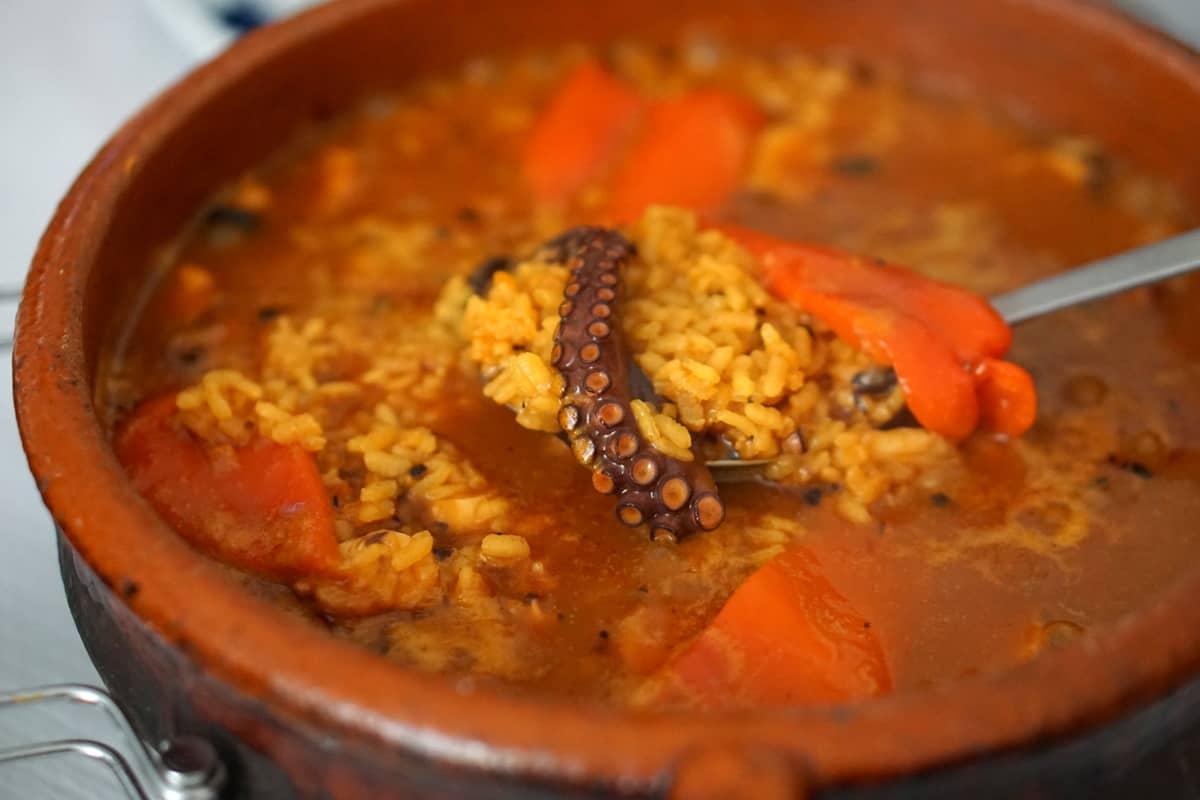 Where to stay:
Cantabria & Asturias
Santander – Santillana del Mar – Potes – Cabrales – Llanes – Cangas de Onis – Covadonga Lakes – Ribadasella – Lastres – Gijón – Luanco – Avilés – Coaña – Cudillero
Recommended total duration: 8 days | Driving duration: 9 hours | Distance: 556 km/345 miles
Another one of the best road trip ideas through northern Spain is this stunning route through Cantabria and Asturias. This particular road trip starts in Cantabria, where you'll explore the cities of Santander and Santillana del Mar before heading to the town of Potes. From there, it's on to Asturias!
Asturias is home to some of Spain's most incredible food products, from Cabrales cheese to crisp hard cider—all of which you'll try along the way. And that's not to mention the wealth of natural, cultural, and historic gems you'll find in its countless charming towns and breathtaking landscapes. The stunning Covadonga Lakes, architectural wonders of Ribadasella, and picture-perfect views of Lastres all await you!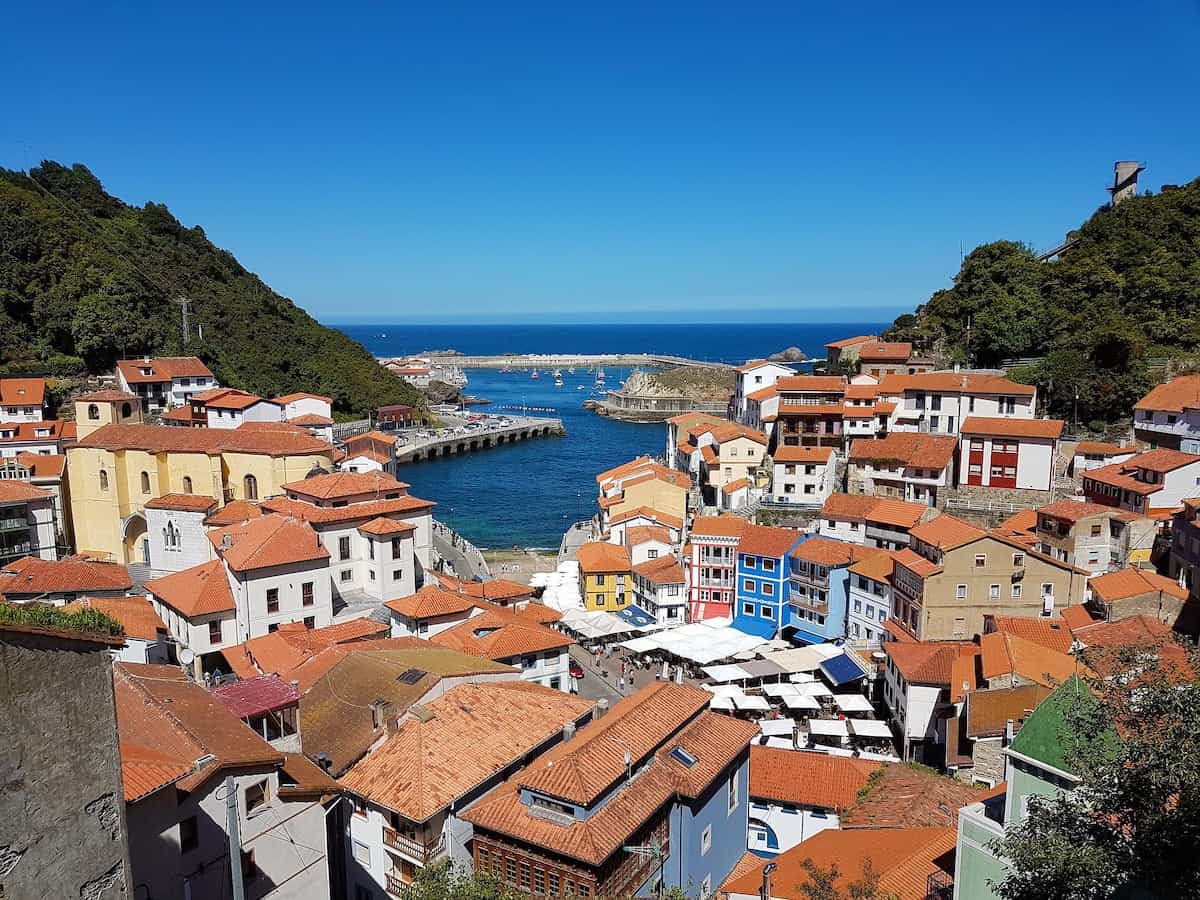 What to see:
The rugged coast and colorful painted rocks along the shore in Llanes
Unrivaled natural beauty, from the mountains of Picos de Europa national park to the Covadonga Lakes
The famous Elogio del Horizonte outdoor sculpture in Gijón
What to eat & drink:
Creamy, salty Cabrales cheese (preferably straight from a local cheesemaker!)
Crisp Asturian cider at a raucous cider house
Any number of fantastic seafood options: Cantabrian anchovies, mouthwatering lobster, local mussels with spicy sauce, and so much more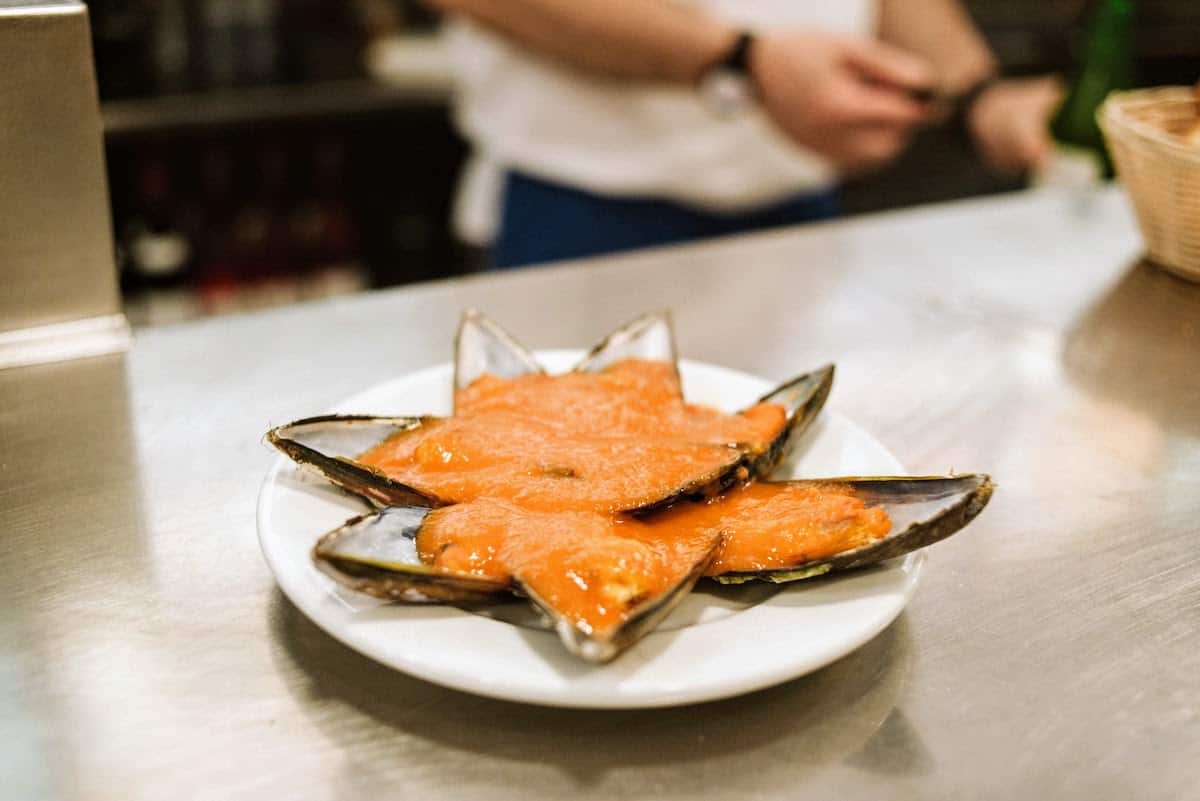 Where to stay:
Basque Country
San Sebastian – Saint Jean De Luz – Hondarribia – Getaria – Lekeitio – Guernica – Bermeo – Sukarrieta – San Juan de Gaztelugatxe – Bilbao
Recommended total duration: 7 days | Driving duration: 5 hours | Distance: 243 km/150 miles
The Basque Country should be on every curious traveler's bucket list (if it's not already)! Unique architecture, stunning natural landscapes, a fascinating local culture, and some of the best food in Europe make it well worth a road trip.
Start out in San Sebastian, where you'll explore the Old Town and relax on the world-class beaches (if the weather allows)! From there, you can easily take day trips to Saint Jean de Luz—which is actually across the border on the French side of the Basque Country—as well as Hondarribia.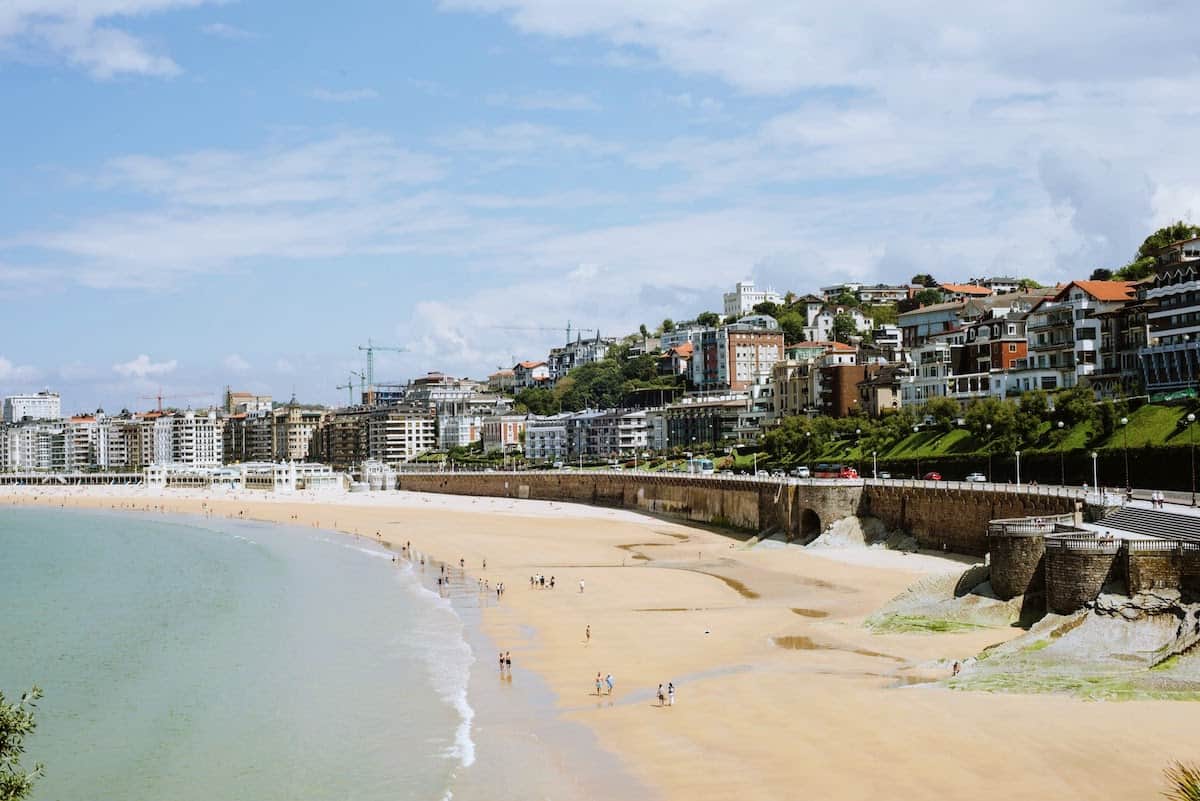 From there, head west along the coast en route to Bilbao, where your Basque Country road trip itinerary will end. Along the way, there are numerous charming villages where you can stop to explore for as long as you'd like. One can't-miss sight, however, is San Juan de Gaztelugatxe—or, as Game of Thrones fans may know it, Dragonstone itself!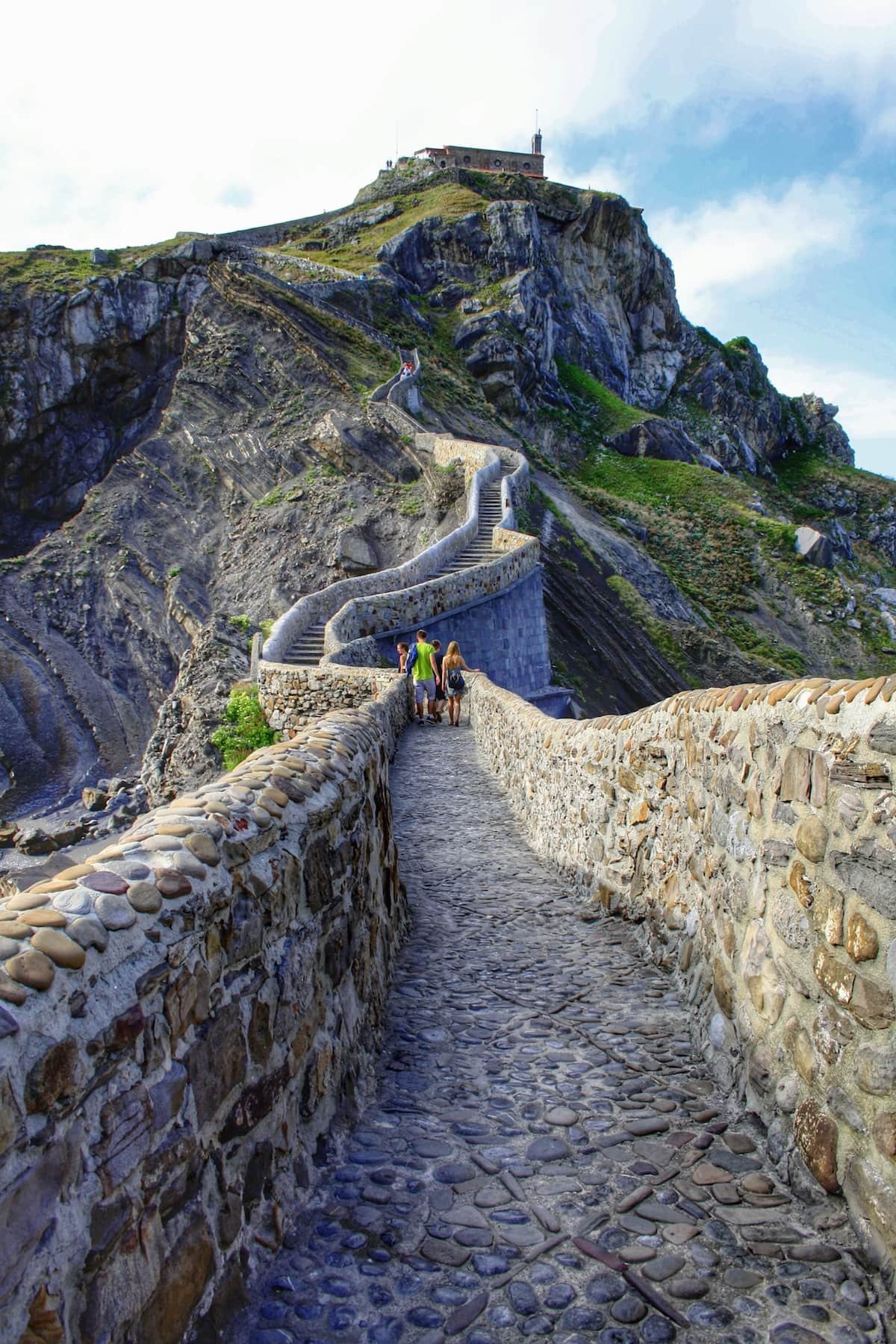 What to see:
San Nicolás Island off the coast of Lekeitio—which you can actually walk to at low tide!
The Guernica Peace Museum, which came about as a result of the tragic bombing of the town by Nazis in 1937
The unique modern-industrial design of Bilbao's Guggenheim museum (as well as the fabulous collection of art inside)
What to eat & drink
Pintxos, pintxos, and more pintxos! This style of tapas is unique to Basque cuisine and makes for a fun way to try each bar's signature bite.
Fresh local anchovies in Getaria, preferably washed down with a glass of txakoli (a crisp, semi-sparkling Basque white wine)
The Basque Country's very own Idiazabal cheese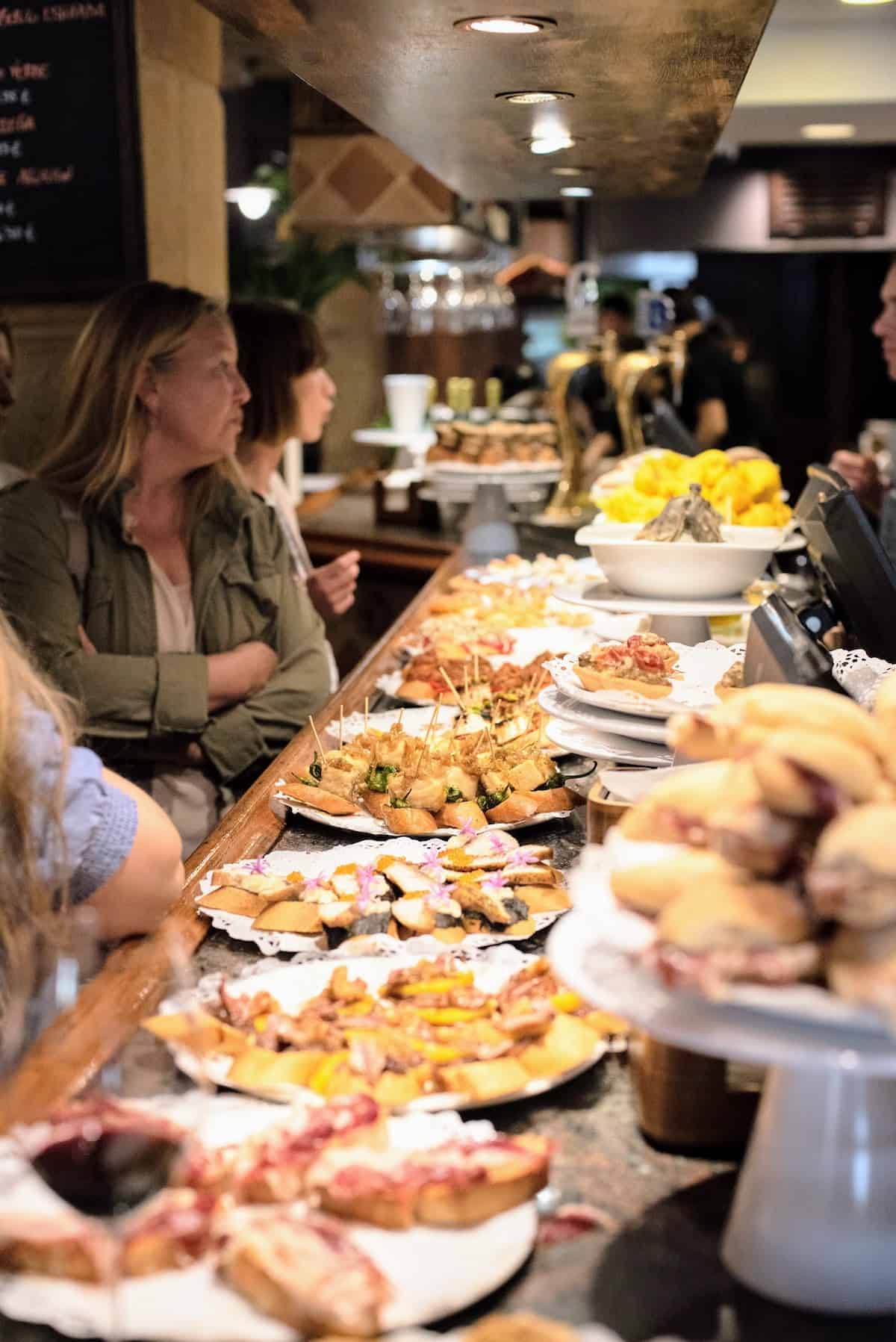 Where to stay:
Catalonia
Girona – Figueres – Cadaqués – Begur – Lloret de Mar – Alella – Barcelona – Montserrat – Sitges – Tarragona
Recommended total duration: 11 days | Driving duration: 7 hours 38 minutes | Distance: 491 km/305 miles
As one of Europe's most fascinating regions, Catalonia has it all: the glittering Mediterranean, rugged mountains, ancient history, vibrant cities, and everything in between. This Catalonia road trip itinerary will show you the absolute best of this beautiful region!
Start in colorful Girona and spend a day or two exploring its exquisitely preserved old quarter (Barri Vell) and strolling along the picturesque riverfront. From there, you'll head south along the Costa Brava, swinging over to Salvador Dalí's former haunts Cadaqués and Figueres along the way.
Spend a day exploring the stunning vineyards of the Alella wine region before heading to Barcelona, one of Spain's top bucket-list destinations for good reason. From here, take a day trip out to Montserrat mountain, then continue driving down the coast. You'll end your Catalonia road trip in the ancient Roman city of Tarragona, with ruins so spectacularly preserved that they've earned recognition as a UNESCO World Heritage Site.
What to see:
The quirky Dalí Theater-Museum in the artist's hometown of Figueres
Barcelona's countless architectural gems, from the legendary Parc Güell and Sagrada Familia to lesser-known wonders like the Sant Pau Art Nouveau Complex
Tarragona's spectacular collection of ancient Roman ruins
Crema catalana, a custard dessert similar to creme brulee (and the Catalan version came first!)

Incredible local

vermouth

—Catalonia is home to some of the best in the country!

Barcelona's famous bomba tapa: a ball of mashed potatoes and ground meat, deep-fried to perfection
Where to stay:
Barcelona to Madrid
Barcelona – Lleida – Zaragoza – Sigüenza – Brihuega – Guadalajara – Alcalá de Henares – Madrid
Recommended total duration: 12 days | Driving duration: 7 hours 48 minutes | Distance: 655 km/406 miles
These two iconic cities were probably on your bucket list anyway—so you might as well combine them into one spectacular Spain road trip!
After spending a few days in Barcelona, start heading southwest by way of Lleida and Zaragoza. Both cities are small compared to the first and final stops on this road trip itinerary, but are worthy of a visit regardless.
Once you cross the regional border into Castilla-La Mancha, even more hidden gems await. Spend half a day in the charming medieval town of Sigüenza, then head down to Brihuega to see the breathtaking lavender fields that give Provence a run for its money.
After a stop in Guadalajara, make your way down to Alcalá de Henares. This fascinating small city was the birthplace of legendary Spanish author Miguel de Cervantes and is also home to the prestigious University of Alcalá (established in the 13th century!). Last but not least, head west and end your journey in Spain's stunning capital—the one and only Madrid.
What to see:
Zaragoza's imposing Basílica de Nuestra Señora del Pilar, one of Spain's most beautiful churches
The small but intriguing Museo Diocesano in Sigüenza, which boasts an excellent collection of works by El Greco and Zurbarán
The Cervantes House-Museum in Alcalá de Henares, where the famous author was born
What to eat & drink:
Aragonese-style migas in Zaragoza, which come topped with everything from grapes to pomegranate
Delicious lavender-infused cake in Brihuega
Any (or all!) of the fantastic local pastries in Alcalá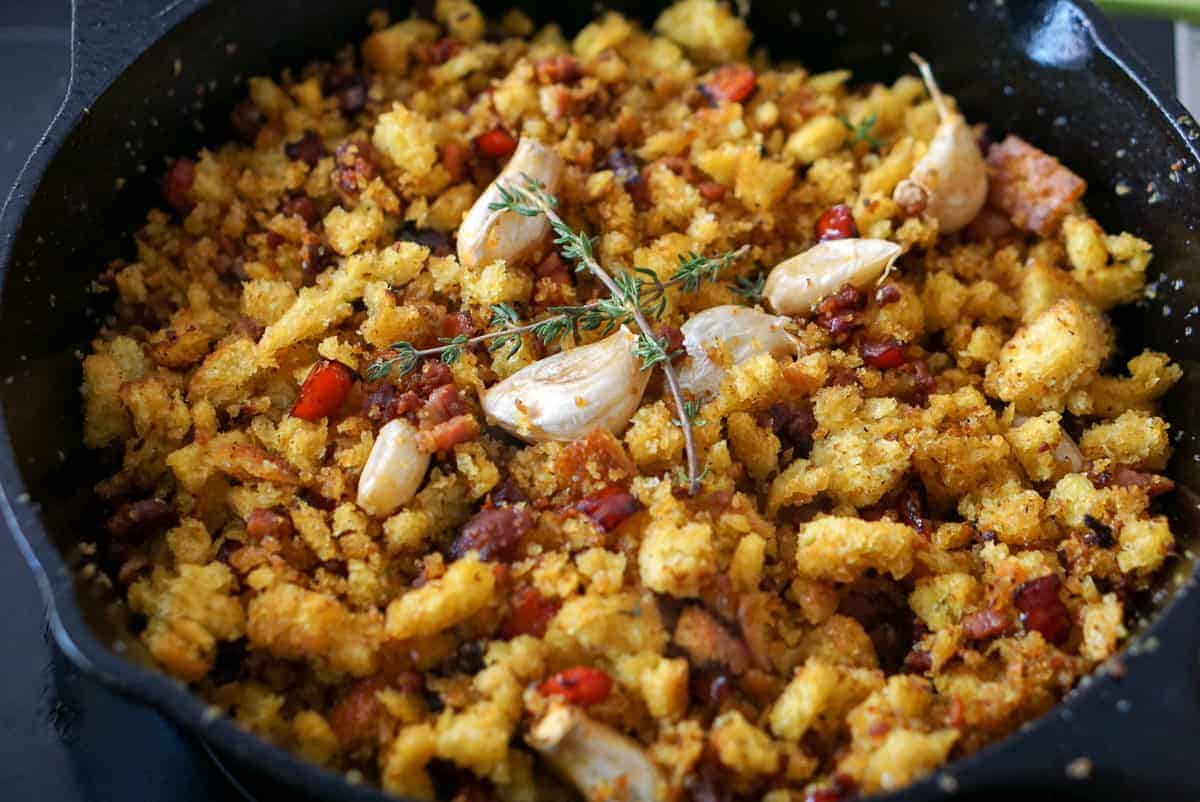 Where to stay:
Mediterranean Coast: Catalonia to Andalusia
Barcelona – Tarragona – Peñíscola – Valencia – Villajoyosa – Alicante – Cartagena – Mojácar – Cabo de Gata – Almería
Recommended total duration: 20 days | Driving duration: 11 hours | Distance: 923 km/573 miles
Though it's one of the longer Spain road trip itineraries on this list, a drive along the country's east coast is a true bucket list experience. What's not to love about a road trip with constant views of the Mediterranean?
After exploring Barcelona and Tarragona, head south into the Valencian Community. Here, you'll explore the charming villages of Peñíscola and Vilajoyosa along with the region's two biggest cities: Alicante and Valencia itself.
Following a stopover in Cartagena to check out its impressive Roman ruins, continue south into Andalusia. The whitewashed village of Mojácar and Cabo de Gata Natural Park further down the coast are both must-sees. End your Mediterranean road trip in the relaxed seaside city of Almería and take advantage of the free tapas!
What to see:
The stunning view of Peñíscola and the surrounding sea from the top of Papa Luna Castle
The futuristic City of Arts & Sciences in Valencia, home to a hands-on science museum, an IMAX theater, and Europe's largest aquarium
Cabo de Gata's rugged natural coastline and wild beaches
What to eat & drink:
Paella—Valencia is its home turf, after all!
Fideuà, a close cousin of seafood paella but made with rice instead of noodles
Murcia's underrated yet incredible local wines, such as DOs Yecla and Jumilla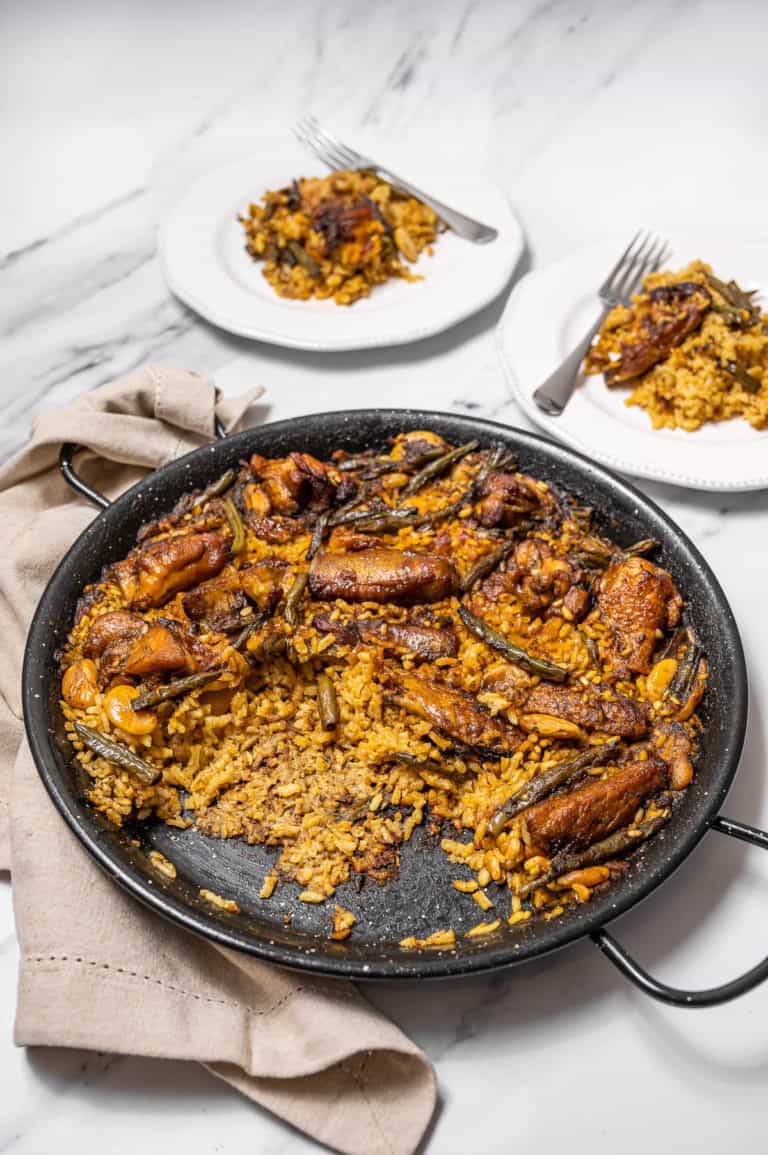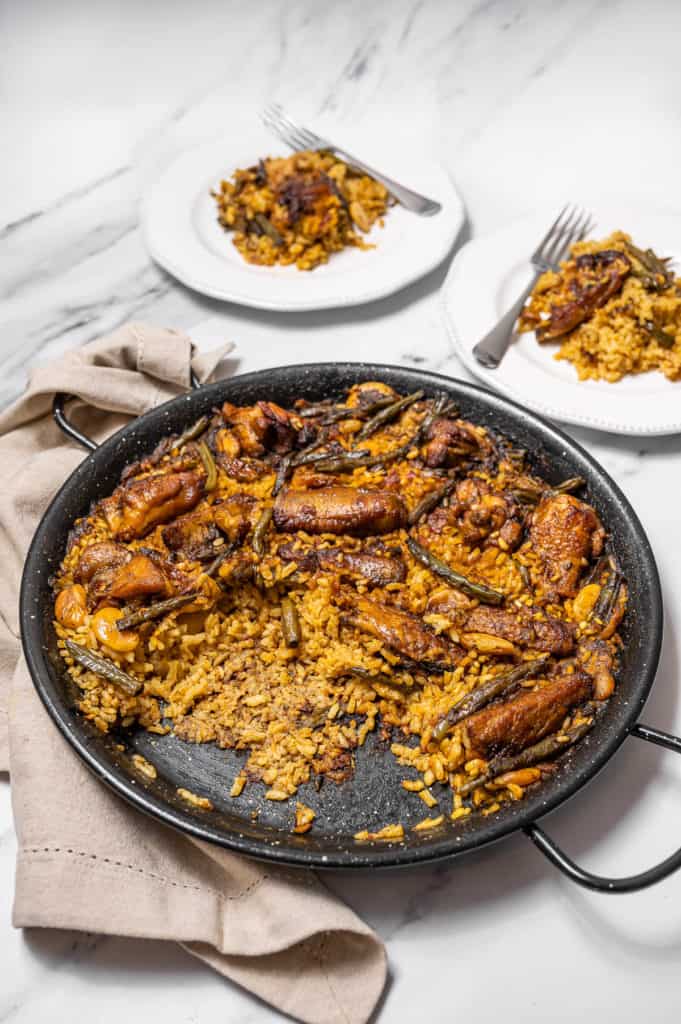 Where to stay:
Ruta de la Plata: Northern to Southern Spain
Gijón – Oviedo – León – Zamora – Salamanca – Plasencia – Cáceres – Mérida – Seville
Recommended total duration: 14 days | Driving duration: 9 hours | Distance: 846 km/525 miles
The Ruta de la Plata ("Silver Route") that runs parallel to the Portuguese border could be considered Spain's answer to Route 66. In fact, the official name of the highway is the A-66!
This route provides a fascinating overview of the Spanish landscape. It takes you past the rolling green hills of the north, over the plateau of Castile and León, through the dehesas of Extremadura and finally into the olive groves of Andalusia.
This road trip itinerary starts in Gijón and ends in Seville, but stops in several lesser-known Spanish cities and towns along the way. This is the perfect Spain road trip for those looking to see a different side of the country and get off the beaten path!
What to see:
Oviedo's collection of pre-Romanesque churches, including Santa Maria del Naranco, which are among the only ones of their kind in Spain
The pristinely preserved historic center of Cáceres, which will transport you back in time to the Middle Ages
Mérida's impressive collection of Roman ruins, including a massive amphitheater
What to eat & drink:
Fabada, the signature bean and sausage stew from Asturias
Tender and crispy roast suckling pig, typical in Castile and León
Local charcuterie and cheese in Cáceres and Mérdia—Extremadura is home to some of the best in all of Spain!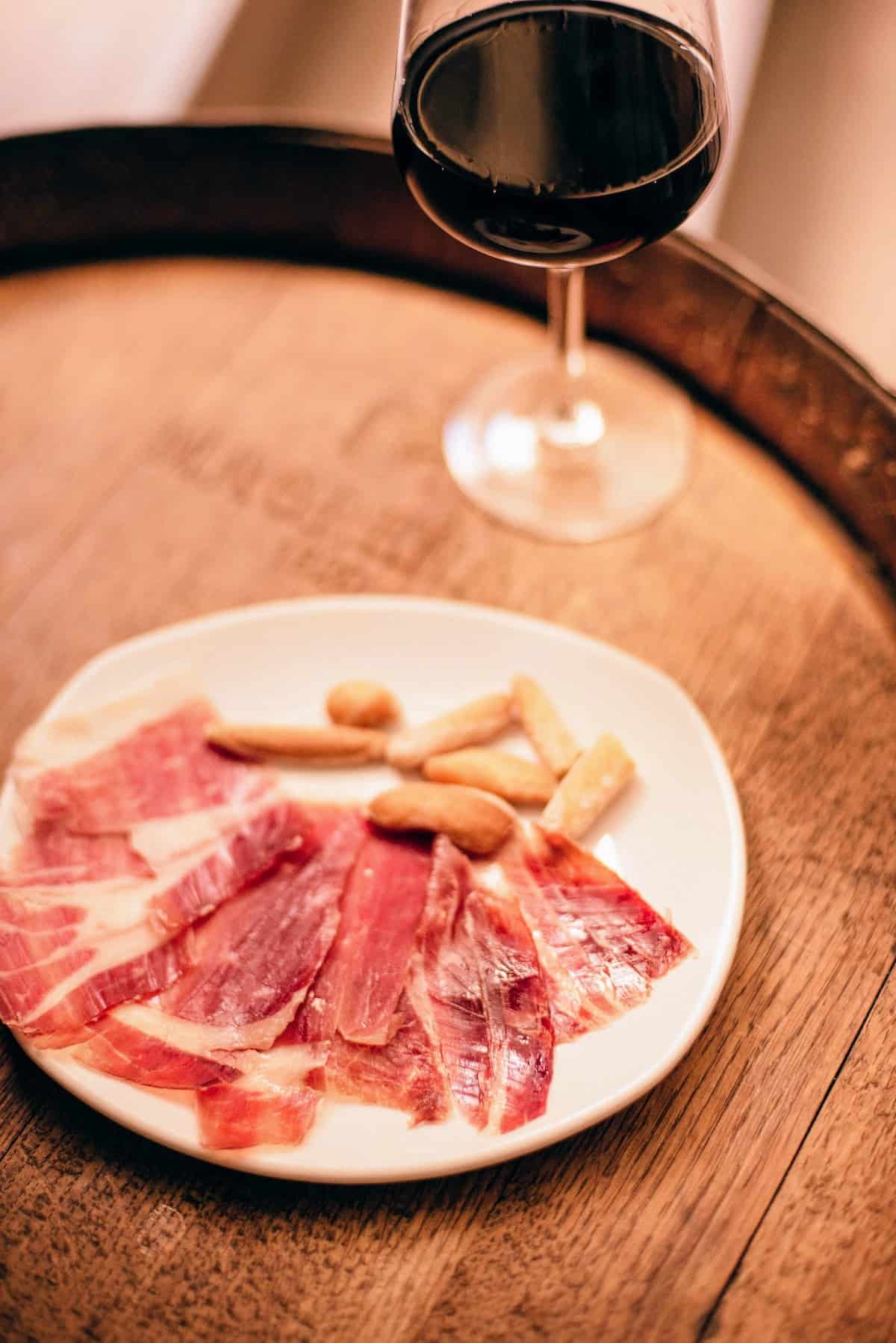 Where to stay:
Andalusia Highlights
Seville – Jerez – Cádiz – Ronda – Málaga – Antequera – Córdoba – Jaén – Granada
Recommended total duration: 14 days | Driving duration: 9 hours 23 minutes | Distance: 747 km/464 miles
Andalusia is the ultimate bucket list destination in Spain. It has just about everything you could ever want: stunning architecture, gorgeous weather, pristine beaches, friendly locals, and—most importantly—great local food!
This road trip through southern Spain will take you through the region's most iconic destinations, as well as a handful of gorgeous smaller cities and towns. You'll have plenty of time to experience architectural wonders like Córdoba's Mezquita and Granada's Alhambra, sip sherry wines straight from the source in Jerez, and even relax on the beach in Cádiz and Málaga!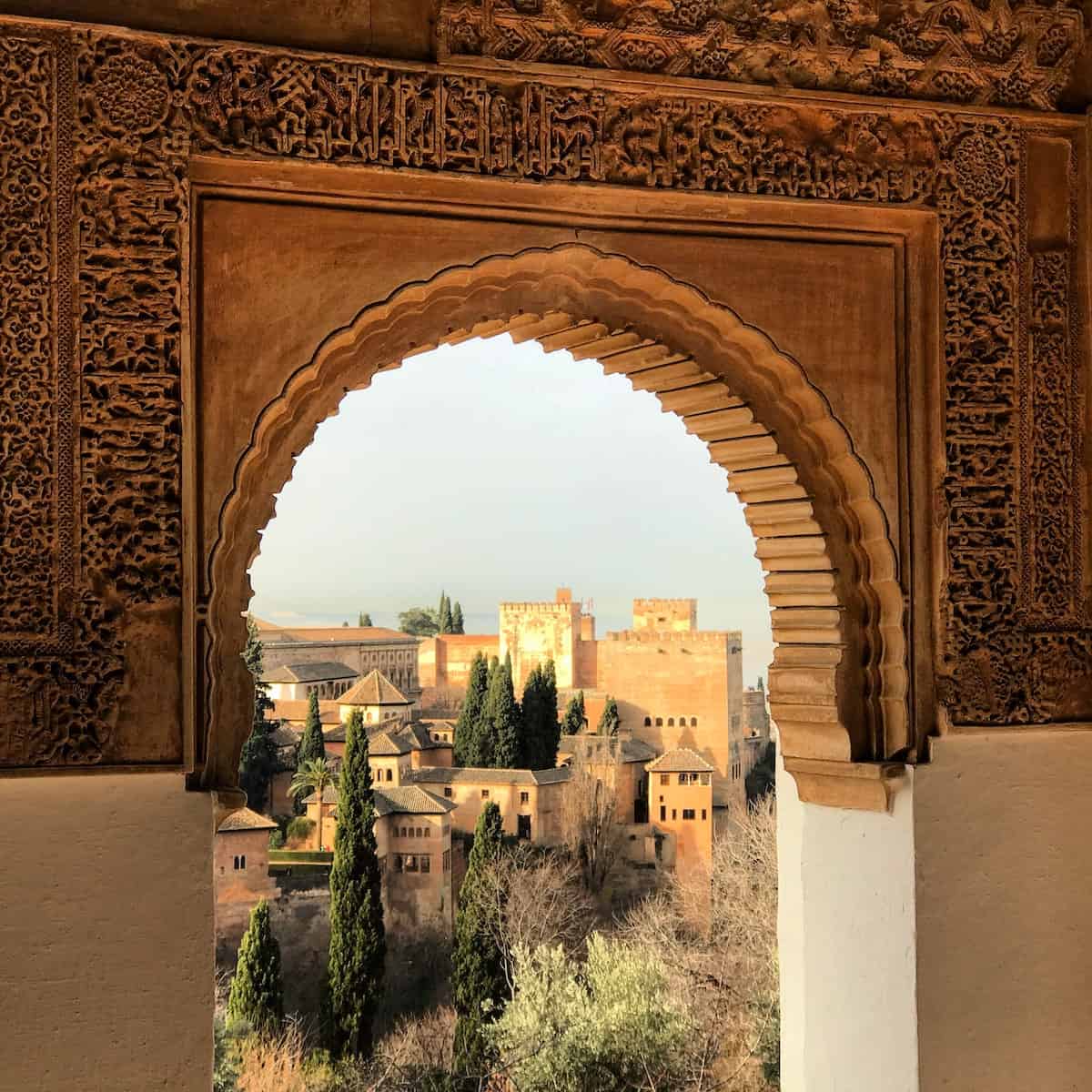 What to see:
Ronda's jaw-dropping Puente Nuevo bridge, dramatically positioned over a deep gorge
Views of Málaga and the Mediterranean from atop Gibralfaro Castle
The picturesque whitewashed houses of Granada's Albayzin neighorhood—both as seen from the Alhambra as well as up close by walking through its streets!
Espetos (grilled sardines) on the beach in Málaga
Seville's famous chickpea and spinach stew
The entire delicious spectrum of sherry wines (preferably on a Jerez bodega tour!)
Where to stay:
Andalusia: Pueblos Blancos
Vejer de la Frontera – Arcos de la Frontera – Zahara de la Sierra – Setenil de las Bodegas – Ronda – Marbella – Mijas
Recommended total duration: 7 days | Driving duration: 4 hours 32 minutes | Distance: 275 km/170 miles
Whether you're short on time or just craving a different side of Andalusia, this road trip through the pueblos blancos (white villages) of southern Spain is perfect. Each of the towns on this itinerary is small enough to visit in one day, but feel free to stay longer in any place that captures your heart!
The pueblos blancos are characterized by their signature whitewashed buildings and red-tiled rooftops. But they also boast breathtaking natural landscapes thanks to their mountainous surroundings, as well as countless hidden alleyways and corners that are perfect for getting lost. In fact, that's probably the best way to explore them!
What to see:
The one-of-a-kind town center of Setenil de las Bodegas—built directly underneath and into the surrounding natural rock formations!
Vejer's spectacular Moorish castle, which comes complete with stunning views of the town
The gorgeous natural beauty of the hiking trails surrounding Mijas
What to eat & drink
Freshly caught tuna from the Cádiz coast in Vejer
Local artisanal chocolate in Mijas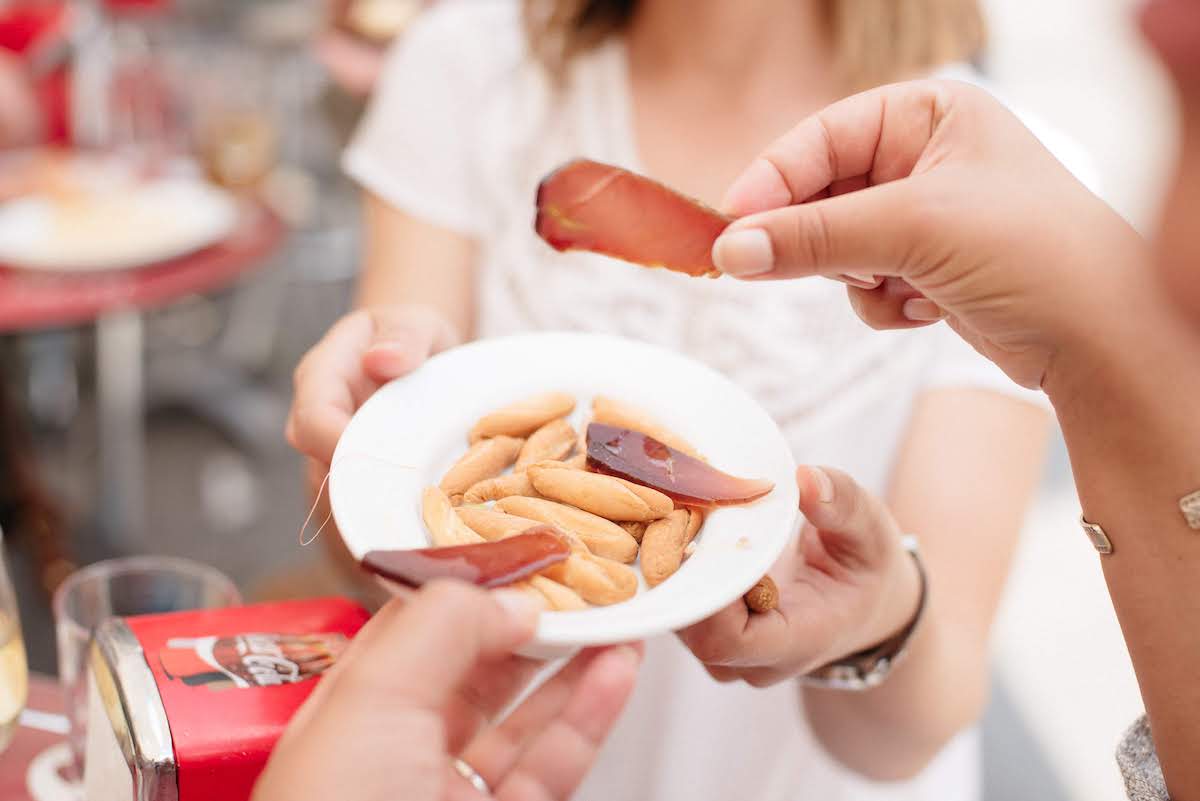 Where to stay:
The Sherry Triangle
Jerez de la Frontera – El Puerto de Santa María – Sanlúcar de Barrameda
Recommended total duration: 1–2 days | Driving duration: 45 minutes | Distance: 42 km/26 miles
This is one of the shortest Spain road trips, but that doesn't make it any less worthwhile! A trip to all three towns in the sherry region is a must for wine lovers.
The three towns are close enough together that you can explore them all in one day if you're feeling ambitious. For a more relaxed trip, though, consider an overnight—check out the accommodation suggestions in each town below.
Sherry wines are fortified white wines that range from some of the driest wines in the world to some of the sweetest. Good ones are complex and exciting—and there's no better place to try them than straight from the source!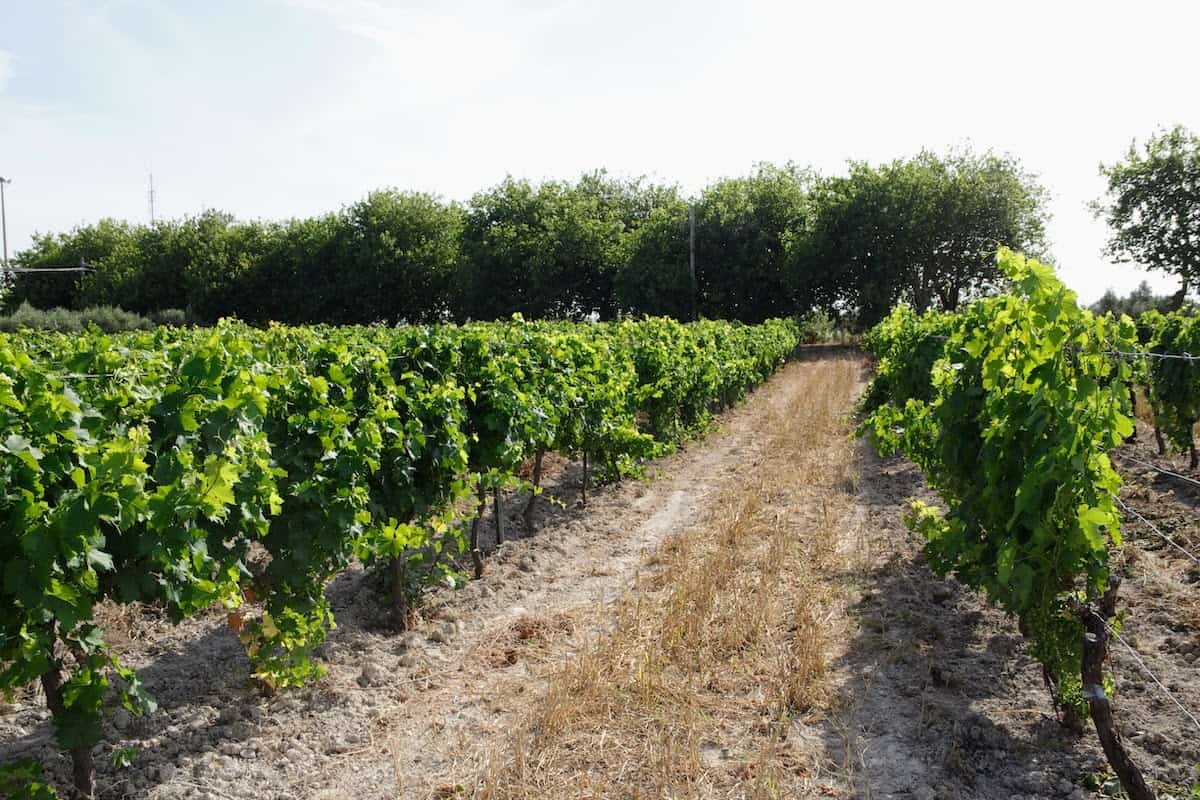 Bodega recommendations:
What to eat & drink (besides sherry!):
The famous tortillitas de camarones (shrimp fritters) in Sanlúcar—perfect with a glass of manzanilla
Chicharrones de Cádiz: slow-roasted pork belly cut into thin slices that will melt in your mouth
The best churros in all of Spain in El Puerto, where they're thin, crispy, and freshly fried to order
Where to stay:
Mallorca
Palma de Mallorca – Valldemossa – Deià – Sóller – Port de Sóller – Sa Calobra – Pollença – Alcúdia
Recommended total duration: 8 days | Driving duration: 3 hours 30 minutes | Distance: 135 km/83 miles
There's more to Spain than just the peninsula! Last but certainly not least on this Spain road trip itinerary roundup is a beautiful route that showcases the magic of Mallorca.
This Mallorca road trip has it all: vibrant cities, charming rural villages, the rugged mountain terrain of the Sierra de Tramuntana, and even a hidden beach or two. Mallorca is a great place to travel by car, as some of its most beautiful spots aren't easily reached by public transport.
What to see:
Palma's famous seaside cathedral
The tiny but gorgeous Sa Calobra beach, tucked away in the mountains of northern Mallorca
View over Pollença and the surrounding mountains from El Calvari chapel
Delicious local ensaïmada pastries
Tumbet, a delicious vegetable dish that could be considered Mallorcan-style ratatouille
Arròs brut, a soupy Mallorcan rice dish made with seasonal veggies and meat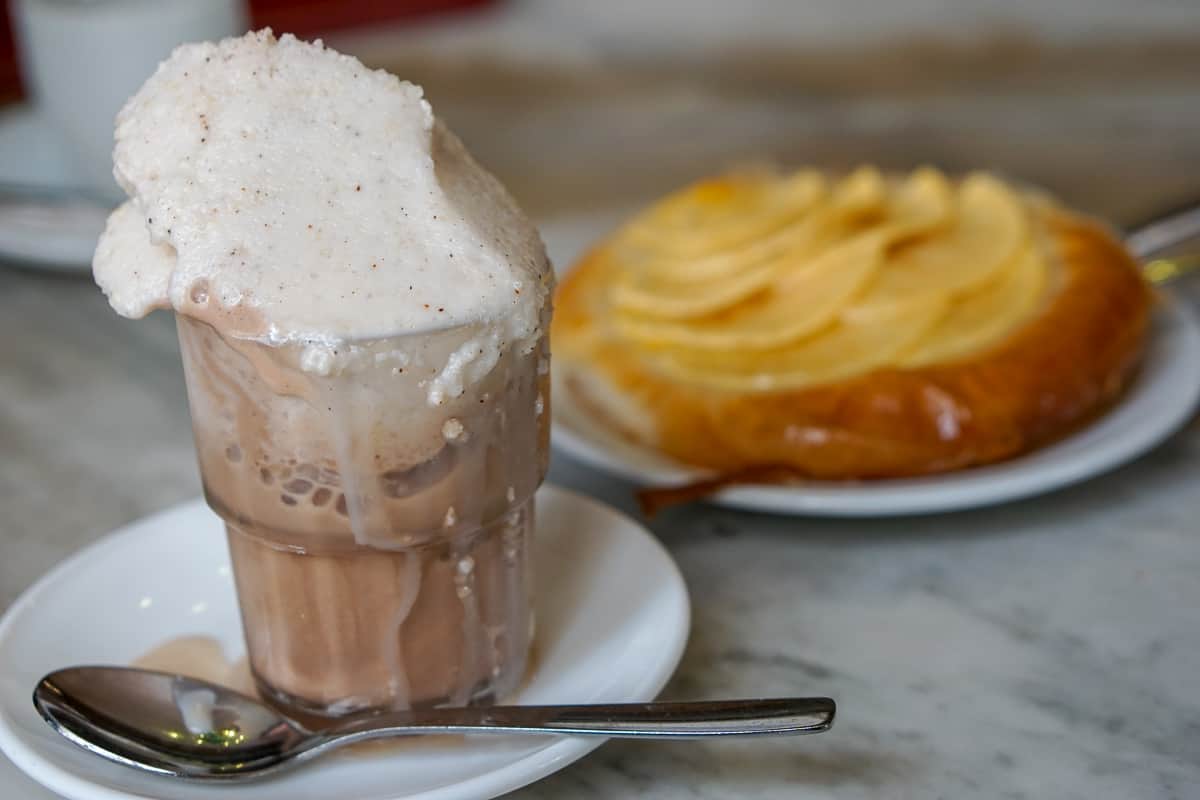 Where to stay:
Spain Road Trips FAQs
How long does it take to drive around Spain?
For a long road trip that includes most regions and all the major cities in mainland Spain, plan to be on the road for at least three weeks in total. In addition to driving time, you'll also want to plan for sightseeing!
Where can I road trip in Spain?
The best way to plan a Spain road trip is to focus on one region (or a cluster of regions that border each other) and go from there. These itineraries tend to be more manageable than longer, multi-region routes spanning the entire country. A few great options are Andalusia, the Basque Country, northern Spain (Cantabria and Asturias), and Catalonia.
Is it worth it to rent a car in Spain?
While all of Spain's major cities and even many smaller towns can be reached by public transport, renting a car gives you access to some verifiable gems that most tourists won't get to see. This is the way to go if you want to take a deeper dive into Spain and get off the beaten path!
Is it easy driving in Spain?
This depends on where you're from! Visitors from the US, where automatic cars prevail, will find themselves faced with a manual-heavy selection when it comes to cars in Spain. Visitors from the UK, Ireland, Australia, and New Zealand will have to get used to driving on the right side of the road.
Love Spanish food? Sign up for my free weekly newsletter and receive a new Spanish recipe once a week! Join today and get my FREE Spanish ingredient essentials guide!