Have You Discovered Miraflores Park?
Springtime in Seville is lovely. The smell of blooming orange blossoms fills the air, and it seems like people are always enjoying a drink and some olives on a restaurant terrace. It is the type of sunny weather that makes people want to go out for a walk, to ride their bicycle, or have a picnic at the park. Seville has many options; you can relax by the river, rent a Sevici bike and head to Alamillo Park, or wander around Parque María Luisa right in the center of the city. But everyone in Seville knows about these places. I'm here to tell you about a place that perhaps you aren't familiar with.
 Miraflores Park was my secret escape last year in Seville.
Located in the north of the city, following either Carretera de Carmona or Avenida Miraflores from Ronda de Capuchino, Miraflores Park is actually the largest green space in the city. I always thought that the popular Parque del Alamillo was the largest-- but Parque de Miraflores beats it with its 90 hectares versus Alamillo's 85. It is also the only park in the city to boast a natural lake and a skate park.
But the most interesting parts of Miraflores Park are its gardens. Local residents can put their name into a lottery for one of the garden plots, and, if chosen, they are free to plant whatever they want as long as they abide by the rule that it can only be for family consumption (not to sell!).
As someone who comes from a small town in the Massachusetts countryside where everyone has their own small garden in the summer, it was refreshing to see fruits and vegetables growing in the middle of urban Seville!
Here are some pictures I took at Miraflores Park last May. Looking at them makes me nostalgic-- I am dying to return for a visit already! Hopefully they will inspire someone to go check it out. I would not recommend it if you are only in Seville for a couple of days, but if you are there for longer (or if you are living there!) it is a must-see place for a picnic and walk. 
Miraflores Park (Parque de Miraflores)
These strange, beautiful birds fly around Miraflores Park, but I have never seen them elsewhere in Spain.
Can anyone out there tell me its name?
I was practicing my photo skills that day-- I'd just gotten a new camera!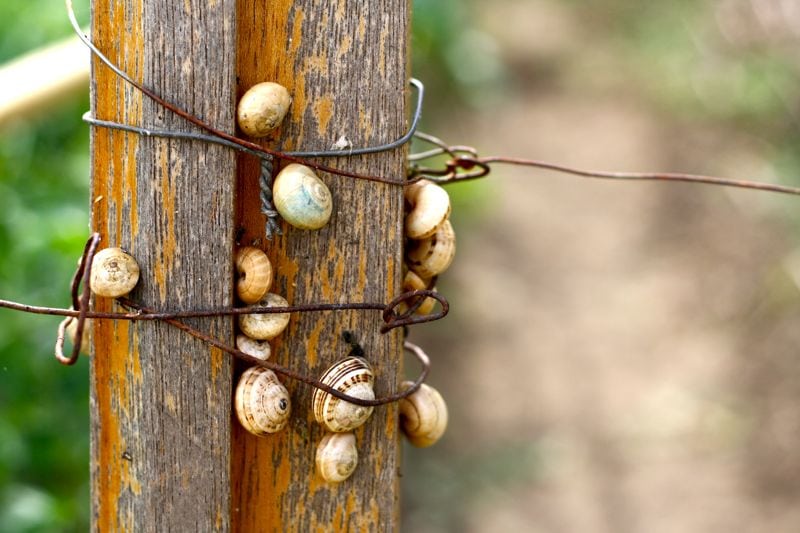 Most Sevillanos eat snails, but I prefer to take their picture!
I loved getting lost among the different garden plots. Each family was growing something completely different.
This family of ducks fascinated me every time I would go running. They were always together!
Figs are a delicious treat here in Spain. I was tempted to pick a few...
This purple flower (or vine) is one of the most interesting I've ever seen.
Again, I've only seen them in Miraflores Park!
In the midst of Seville's ugly apartment buildings is this pretty refuge.
I hope these motivate you to check out Miraflores Park when in Seville!
Are there any secret parks or green spaces where you live?
Parque de Miraflores is located at: Avenida de las Asociaciones de Vecinos, 41008 Sevilla, Spain