Paella may not have been invented in Malaga, but the region's top-quality seafood and produce make it a very popular dish! Read on for some of the best tips for great paella in Malaga.
While there's a lot to love about Spanish cuisine, there's something extra comforting about tucking into a place of freshly cooked rice. And of course, here in Spain, paella is one of the most famous rice dishes around. Something that you may not realize is that we usually only eat paella for lunch, not dinner, and often it will only be made for a minimum of two people. So grab a friend (or make a new one), and tuck into some of the best paella in Malaga at one of these great spots.
See also: What is paella, really?
Best Bets for Paella in Malaga
1. Bodega El Patio
While some of the dishes can be hit and miss, if you stick to what Bodega El Patio is known for—the rices—you'll have a great meal smack-bang in the historic center of Malaga.
Whether you want to try true traditional paella with chicken and rabbit, seafood paella, arroz caldoso (rice and broth) or arroz meloso (wet rice, similar to Italian risotto), you'll find a variety of cooking styles and ingredients to suit your taste.
If you're open to trying something different, go with their fideuà, paella's less famous but equally delicious cousin, which uses noodles in place of rice.
Address: Calle Granada, 39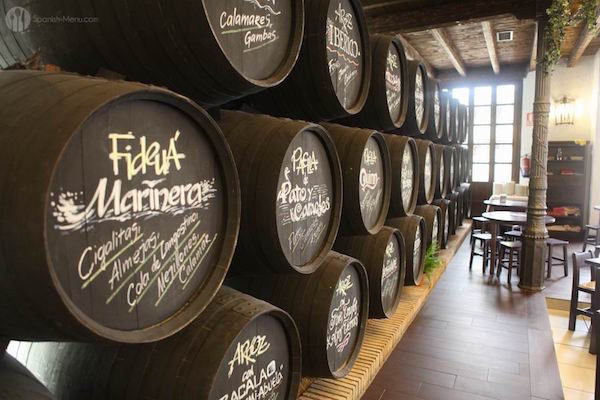 2. Axarquia
Sometimes the best places are the most unsuspecting, and that's definitely the case with this little eatery just around the corner from the busy Alameda Principal. If you're looking for budget eats in the center of the city, this place is calling your name.
The menú del día (menu of the day) costs just seven euros, and paella is often one of the first courses on the menu. But arrive early—if you show up much later than 2 p.m., you might find the paella has already been devoured by hungry locals!
Address: Alameda Principal, 36
3. El Tintero
Paella with seafood is definitely a favorite, especially when the sea is at arm's length. So head down to the beach and try if for yourself!
There are many chiringuitos (beachside restaurants) dotted alongside Malaga's beaches, but one of the best local favorites is El Tintero, down at the end of Playa del Dedo. Fast food takes on a new meaning here, where the waiters run around with plates of seafood and you flag down the plates that catch your eye. While there is no menu to choose from as such, you'll always find seafood paella available.
Address: Avenida Salvador Allende, 97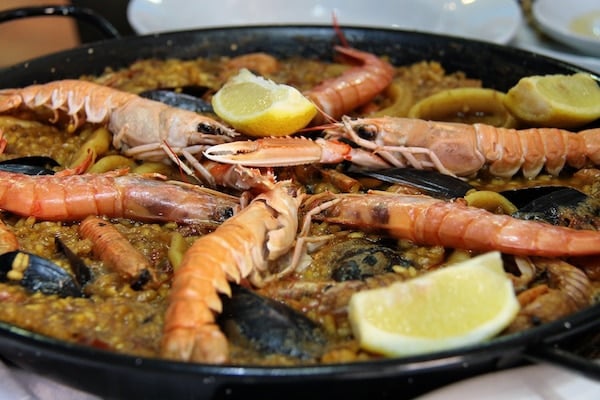 4. Los Mellizos
Talk about saving the best until last! Los Mellizos, one of Malaga's best-loved seafood restaurants, is also a fabulous place to come and dig into a freshly seafood rice in an array of styles.
Whether you go for the standard paella marisco (seafood paella) or sample fideos (noodles) cooked with clams and monkfish, you're sure to enjoy whatever you order. They also take special care to look after gluten free and celiac diners—just let the waiter know upon ordering.
Address: Calle Sancha de Lara, 7
See Also: Traditional tapas you have to try in Malaga
Pin me!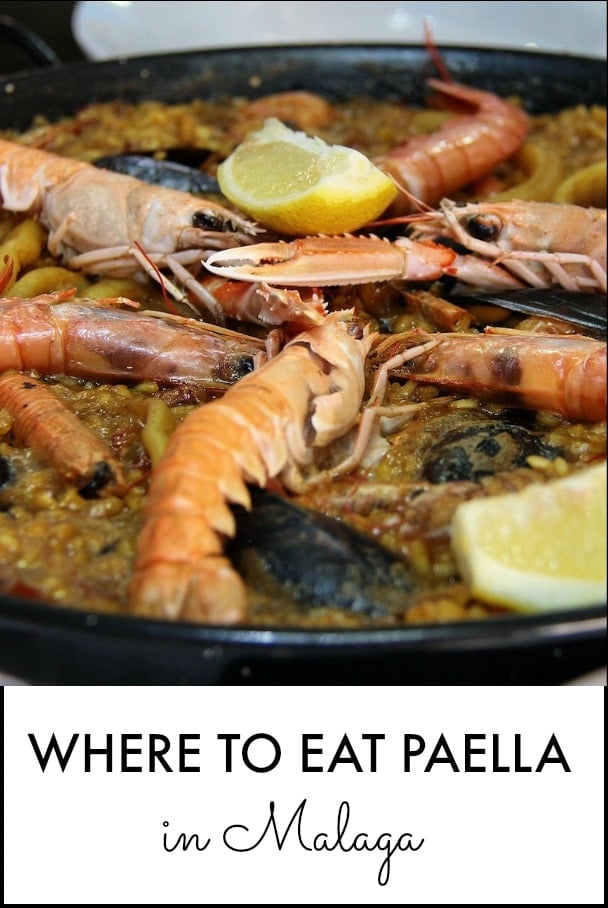 Photo Credit: Jorge Franganillo