This blog post was originally posted on November 17, 2015 and was updated on August 29, 2017.
If there is one thing that will turn a gray afternoon into a happy occasion, it's a delicious pastry shop. It's hard to resist the pull of flaky pastry dough, chocolate and cream filling, and maybe a nice cup of café con leche to wash it down. But finding the best pastries can be a bit trickier if you don't know the city. Read on for a list of the best pastry shops in Malaga.
Top Pastry Shops in Malaga
1. La Canasta
You might have seen this little stand in the Plaza de la Constitución, but there are several other locations for the local La Canasta chain of pastry shops in Malaga. Locals love to stop into La Canasta for their cakes and pastries. It's always packed for afternoon snack or a late morning breakfast treat.
While you can get little sandwiches if you're in the mood for something savory, don't pass up the opportunity to enjoy one of the chocolate napolitanas or the tortas locas (a special pastry from Malaga made with oversized cookies, pastry cream and then covered in a sweet sugary glaze.
Address: Avenida de la Aurora, 61, also at the corner of Calle Hilera and Calle Armengual de la Mota, and in the Plaza de la Constitución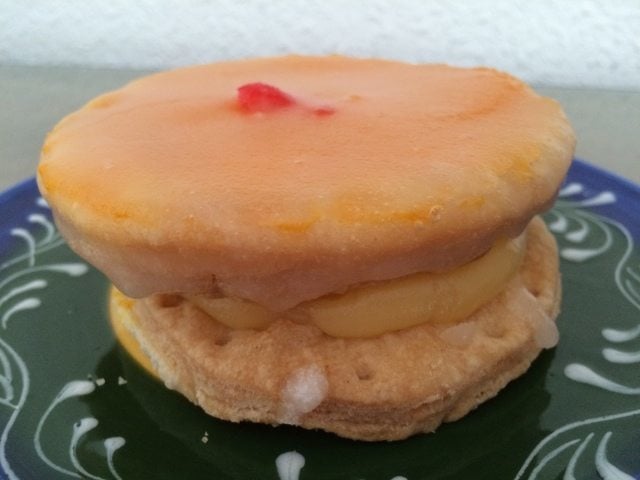 2. Confiteria Aparicio
As you stroll down the gorgeous Paseo de Reding, with its trees reaching from either side of the sidewalk creating a lush green canopy, you can't help but feel lucky to be in Malaga. You're just steps from the beach, but it feels like you're enveloped in an urban forest.
The only thing to make it better? One of the most delicious pastries in Malaga! You might miss Confiteria Aparicio at first glance, as it's a traditional hole-in-the-wall shop with only a narrow space for you to stand and choose your pastry. Need a recommendation? You can't go wrong with the chocolate croissants.
Address: Paseo de Reding, 16
3. Pastelería Pathelín
You'll find Pathelín on the corner just opposite the Mercado de Atarazanas. This is one of the best pastry shops in Malaga for an afternoon snack: the terrace is quite large, and you'll always find friends catching up or families having something sweet around 6 p.m.
Trying both the salty and sweet snacks. They've got a ham and cheese sandwich with cheese melted on top as well as inside, but if you're in for the sweet, try a chocolate covered elephant ear.
Address: Calle Atarazanas (next to the market) or Avenida Carlos Haya, 1
4. La Mallorquina
Family-run La Mallorquina is somewhat of an institution in Malaga, as well as a great place to get your holiday sweets like pestiños and polvorones in addition to delicious bread or pastries. After devouring something sweet, head to the shop next door to pick up some traditional foods from Malaga like wine or charcuterie.
Address: Calle Sagasta, 1
5. Julia Bakery
Julia Bakery gets a lot of hype as one of the best coffee and pastry shops in Malaga, but all of said hype is well deserved. This one has more of an American feel, specializing in cupcakes, scones and cakes, but it's a great choice if you're looking for pastries in Malaga.
Address: Calle Carreteria, 44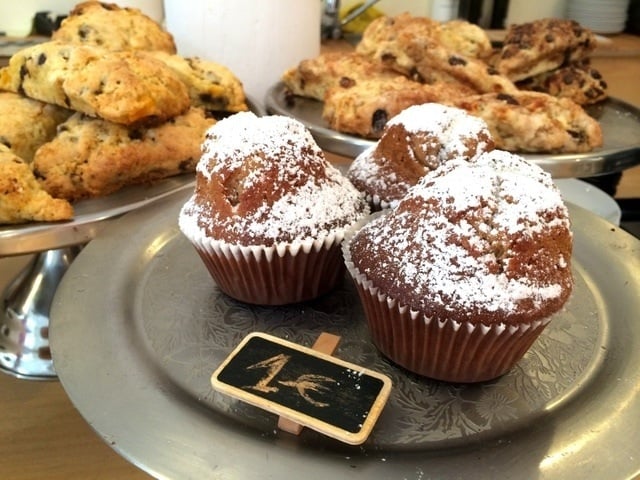 Don't forget the caffeine! Here's how to order a coffee in Malaga.
Pin me!