While you may not associate Granada with exquisite pastries, this list is guaranteed to change your mind. Whether you're looking for a breakfast treat or an afternoon pick-me-up, there's certainly something here you'll love. With ingredients like almonds, sugar and honey, many of the city's most delicious pastries are a nod to its Moorish heritage, but because the options abound, this selection of the best pastry shops in Granada will help you choose wisely.
Best Pastry Shops in Granada
Monasterio de San Bernardo
Southern Spain has retained more devout religious practices than other parts of Europe, and many of its monasteries and convents remain in use. You may be wondering what that has to do with the best pastry shops in Granada. Well, the Monasterio de San Bernardo, like many monasteries and convents in the area, is famed for its fantastic sweet treats, and the best news is the general public can buy their homemade delicacies at the adjoining pastry shop. It's fair to say the years of perfecting the trade have certainly paid off. 
Address: Calle Gloria, 2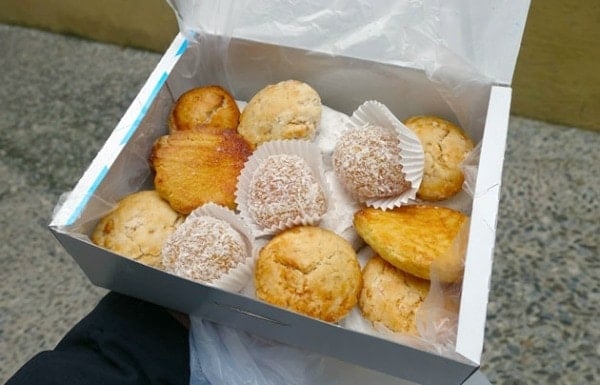 Pastelería El Sol
This is perhaps the most famous of all pastry shops in Granada, serving generations of granadinos since 1917. Despite growing significantly since its early days, as their website says, they continue to respect the artisan traditions of baking, which is why their pastries truly stand out. Their counters are filled with countless sugary specialties, from breakfast barquillos de crema (custard-filled croissants) to the famed palmeras de chocolate (a thick chocolate-covered flaky pastry) and beyond.
Address: Puerta Real, 2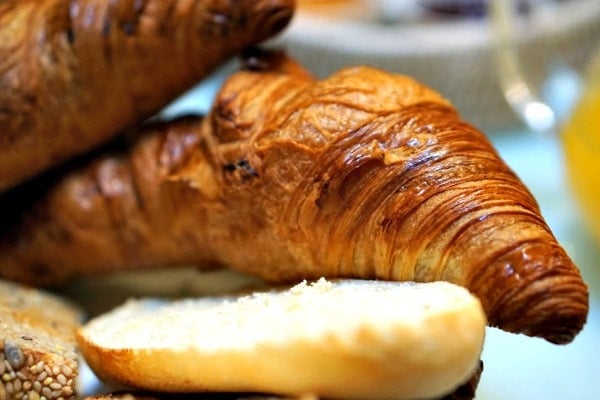 Pastelería Casa Isla
Due to its growing popularity, this pastry shop now boasts a number of shops all across Andalusia. Casa Isla is famed for its version of the local specialty, the pionono. Born in the nearby town of Santa Fé, this delightful snack is a syrup-coated sponge cake topped with toasted cream and is hugely popular among the locals. There are few better places in Granada to try this local delicacy and granadinos and tourists alike continue to flock here to get their fix.
Address: Pasaje de Recogidas, 1 (and others)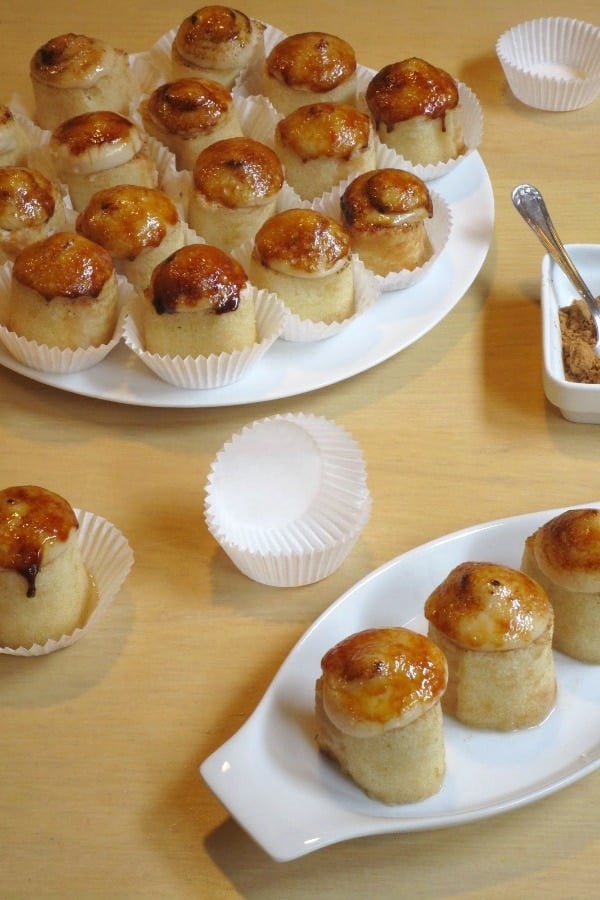 Pastelería López-Mezquita
This local joint boasts a fine reputation among generations of Granada residents and is known for its deliciously fried churros, but that's not all—it's also one of the best pastry shops in Granada. Its traditional décor is tasteful and welcoming, while the selection of beautifully handmade cakes and pastries really is second to none.
Address: Calle Reyes Católicos, 39
See Also: Where to Find the Best Churros in Granada
Pastelería Flamboyant
Although much of the pastry culture here is based around small bites made of the typical ingredients of sugar and almonds, it's the marvelous cakes that really helps this pastry shop in Granada stand out. As its name suggests, they are some of the most exquisitely decorated, beautifully crafted desserts in the region. Have a seat in the renovated café to enjoy your pastry and afternoon coffee or tea!
Address: Calle Poeta Manuel Góngora, 19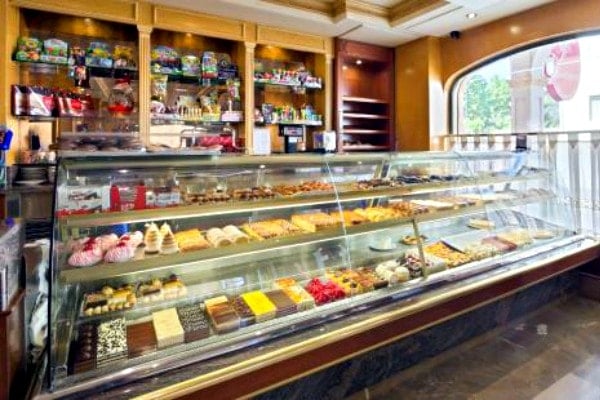 Not sure what to order? You can't go wrong with one of these great typical desserts from Granada.
Pin me!