This blog post was originally posted on November 3, 2015 and was updated on October 4, 2018.
Fall is in full swing, and you couldn't be luckier to be in Malaga—or heading there soon. Those who come from places where November means biting winds and even a snowflake or two will be pleasantly surprised by the mild fall temperatures here along the Costa del Sol. Averages of 20 degrees Celsius (68 degrees Fahrenheit) mean you can still head out for an evening run on the beach most days! Sandwiched comfortably between summer high season and the holiday hustle and bustle, Malaga in November is calm and chilled out. Sounds perfect, right? Here's what you definitely have to add to your itinerary.
How to Make the Most of Malaga in November
1. All that jazz
Get ready to sit back, relax and enjoy some smooth sounds! Kicking off in late October and running until early November, the annual International Jazz Festival takes Malaga by storm during the first week of the month. With a whole host of talented performers coming from all corners of the world, it's an absolute must for music fans visiting Malaga in November. Most events take place in the storied Cervantes Theater, but plenty of other live music venues throughout the city will be in on the fun as well.
2. Take a coffee break
Fall is officially the start of coffee season. While temperatures are lovely during the day here in Malaga in November, the Mediterranean breeze gives mornings just enough of a pleasant chill to make enjoying a warm coffee the perfect start to your day. Grab a book and head to a cozy local coffee shop for a pleasant way to kick off your morning. Whether you prefer an old favorite like Café Central (Plaza de la Constitución, 11) or a trendy new hotspot like Mía Coffee Shop (Plaza de los Mártires Ciriaco y Paula, 4), there's a perfect cafe here in Malaga that's calling your name. No matter where you end up, don't forget to treat yourself to a pastry!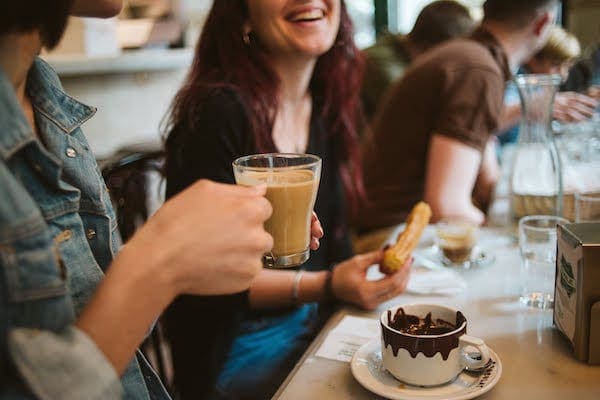 3. Take a walk by the beach
Summer is over, but that doesn't mean you can't enjoy the beach! It might be a bit chilly for swimming (although you might spot a handful of brave souls out among the waves), but a simple beachside stroll is a great way to relax. There's something so calming about the waves crashing on the shore beneath slightly cloudy autumn skies that transforms Malaga in November into the perfect cozy fall destination.
4. Check out a museum
Malaga in November still features mostly great weather for the most part. However, it does tend to be rainier around this time of year than during the summer months. Never fear—there are still plenty of ways to make the most of the city while staying dry. Explore classic traditional art at the Carmen Thyssen Museum (Calle Compañía, 10) or the Picasso Museum (Palacio de Buenavista, Calle San Agustín, 8). In the mood for something more modern? You'll love the Pompidou Center (Pasaje Doctor Carrillo Casaux, s/n) or the CAC (Calle Alemania, s/n). There's truly something for everyone!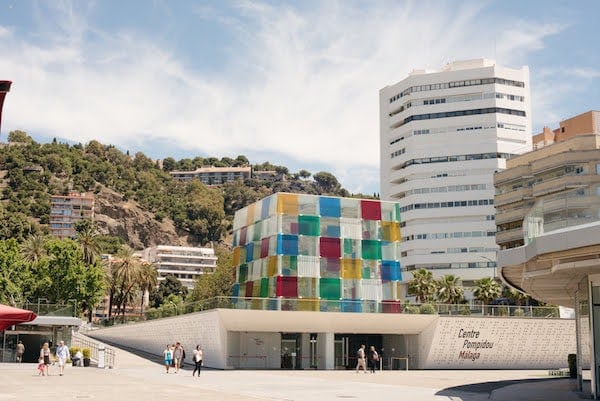 5. Enjoy tapas at the market
If you consider yourself a foodie, you can't visit Malaga without heading to the city's newest and most grandiose gastro-temple: the Mercado Merced. Since its grand reopening a few years ago, the beautiful, bright space has won the hearts (and tastebuds) of malagueños and visitors alike. One of the best ways to spend a Saturday afternoon in Malaga in November is to head to the market and grab a bite to eat with good friends. Where else can you sample bites from some of Malaga's best eateries all under one roof?
Address: Calle Merced, 4
Still hungry? Check out another one of these fabulous markets in Malaga.
Pin me!