Before visiting the region of Central Portugal late last year, I had never heard of places like Óbidos, Nazaré, and Piódão-- but these distinctive Portuguese villages quickly became some of my favorite 2017 travel memories.
The tiny mountain village of Piódão was especially impressive. Practically carved into the Serra do Açor mountains, you have to take windy roads to get there-- but it's worth the trip.
Piódão looks like it belongs in a fairytale, with its stone houses and black slate roofs. It's home to a whopping 224 permanent residents (as of 2001) but plenty of people come to visit as it's one of Central Portugal's prettiest villages and a part of the "Historical Villages" route.
It actually reminded me a little bit of Pozos, my own Spanish village in rural León (current population 69!).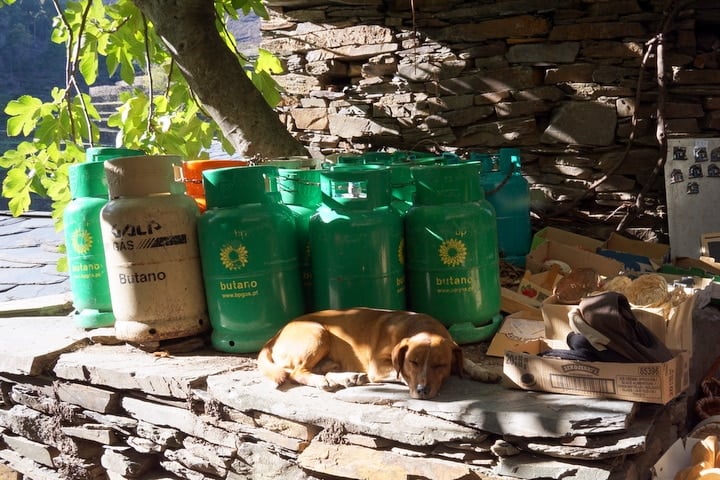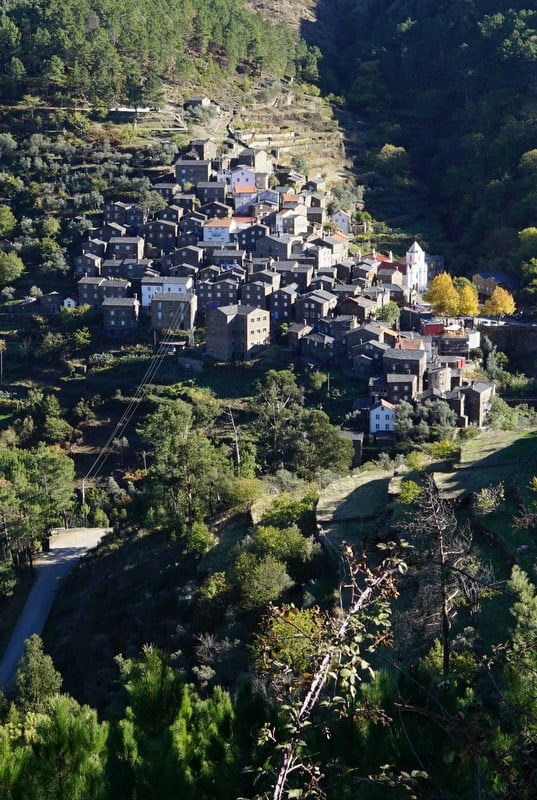 The historic village of Piódão is fascinating and so hidden that few get the opportunity to visit. The first thing you'll notice is its church-- built at the end of the 18th century it doesn't fit in with its surroundings. While odd, I quite like it-- it certainly makes a statement! Nearby is the town museum, where you'll see the ways people used to farm and live for much of Piódão's history.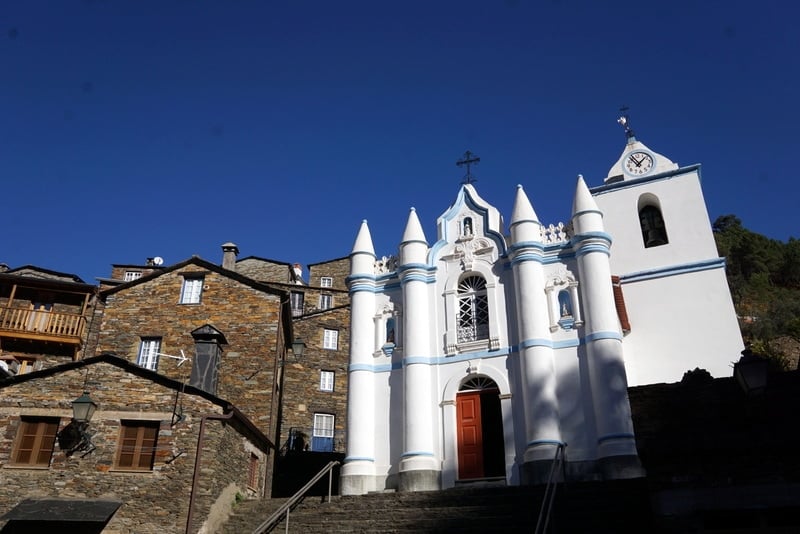 Visiting Piódão
Where to Eat in Piódão
We had lunch at a lovely family-run restaurant called O Fontinha. No frills, the rustic mountain fare (think roasted goat and rustic house wine) was just what we needed after a walk in the cold mountain air.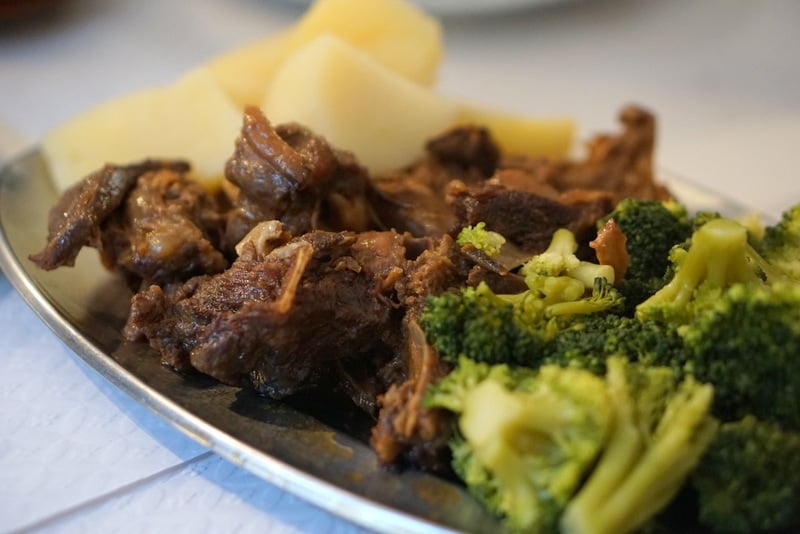 Where to Stay in Piódão
Piódão is small, but it's home to a couple of guesthouses for people who would like to spend the night. The two I found recommended are Casa da Padaria and Inatel Piódão.
Hiking in Piódão
Piódão is also the starting point for some lovely walks and hikes. It was too cold while we were there, but the town's mayor recommended we come back on a summer day!
If you are visiting Central Portugal, you can't miss a stop in Piódão. I would have liked to have had more time to take a hike, and in summer there's also a "river beach" which would be great for cooling off!
I visited Central Portugal as a part of an incredible culinary trip planned by Sandra and Victor from Simply B. If you're looking to discover Portugal, they're the perfect people to contact!
Visiting Lisbon too?
If your Portugal trip includes the capital don't miss these top posts!