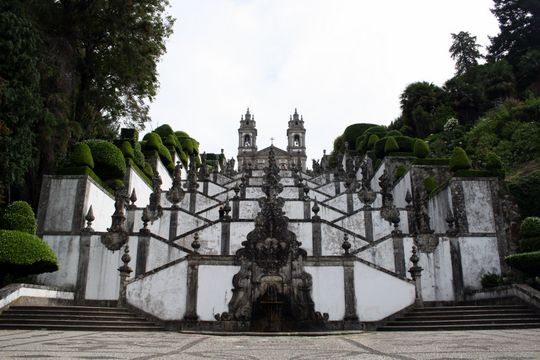 How many people have ever secretly thought that European churches all start to resemble one another after awhile?
I'll admit that I've skipped a cathedral or two in my travels, preferring instead to check out the local food market or sip a coffee at a quiet café. Not that there is anything wrong with this; we all travel differently and I feel very lucky to know exactly what I enjoy when traveling. But, every now and then something you might not usually do or see surprises you, and you rejoice that you were able to give it a chance. This is what happened to me in Braga, Portugal, at the incredible sanctuary of Bom Jesus do Monte.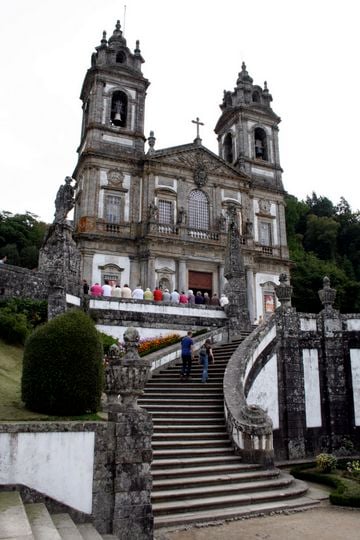 Surprisingly, our visit to Bom Jesus do Monte wasn't supposed to be included on our TBU Porto trip to Braga. But, luckily, our guide Marta noticed this oversight and told our bus driver to make his way up the hill, pushing up our schedule for the day.
Thank goodness for Marta! Bom Jesus do Monte is far from your typical church or cathedral. It is actually classified as a sanctuary, and is enormous-- it's also the most photographed church in Portugal. It is known for its intricate zig zag Baroque style staircase (about 600 stairs in total) that lead up 381 feet to the main basilica. A popular place for a pilgrimage, penitents normally climb the stairs on their knees while reflecting on the Passion of the Christ that is depicted by various statues along the way. We didn't see anyone repenting to that degree while visiting, but even climbing 600 stairs by foot is quite the penance in my opinion!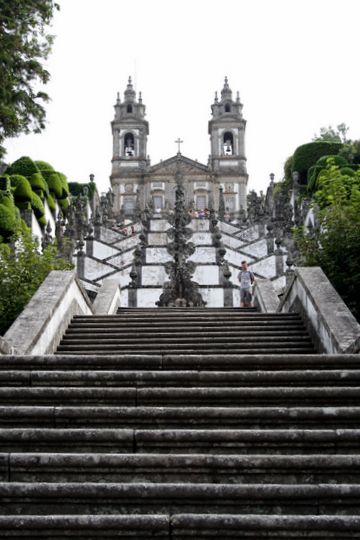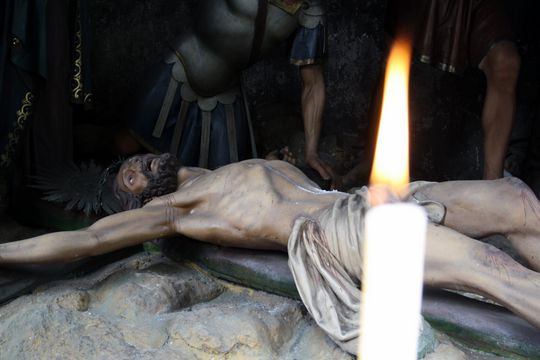 But the exercise is well worth it and you absolutely must go up (or down) by foot if possible. The details that await you on each platform are beautiful and made me wish I had a historian or art expert with me to explain their significance. Among fountains, statues, and scenes of Christ, you could spend the day just climbing the staircase! If walking is too difficult , the site is accessible by car, and also by funicular-- the first one on the entire Iberian Peninsula.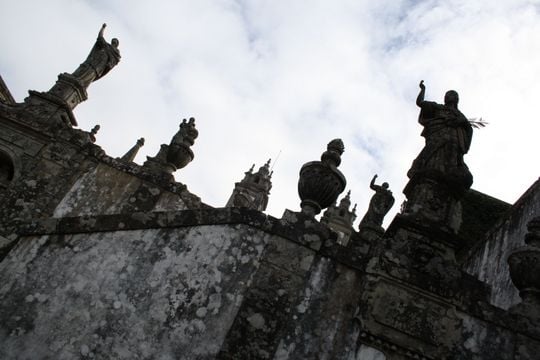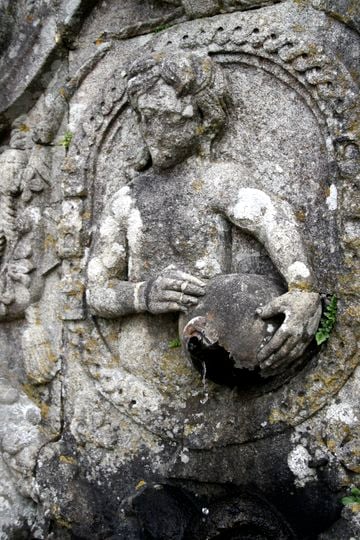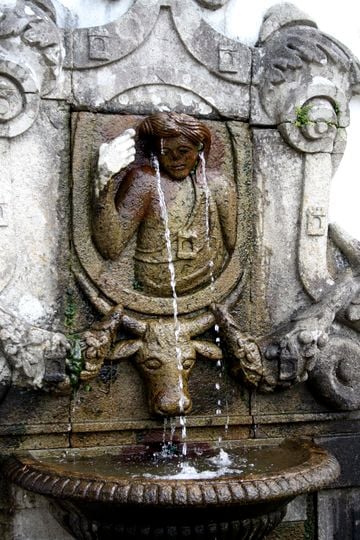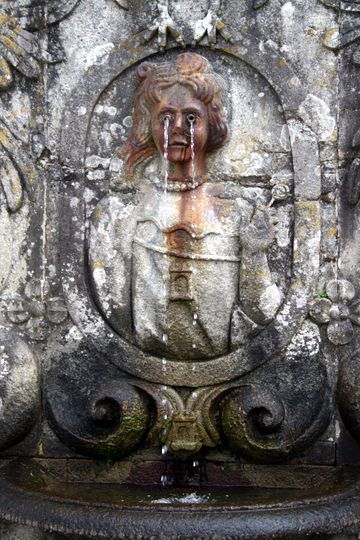 The stairs are fantastic, but the church and its surroundings are also quite impressive, not to mention the incredible view of Braga from the top of the staircase. The church is surrounded by lovely gardens, perfect for reflection and rest after the challenging climb. Brightly colored flowers contrast the dark granite and white plaster of the church, and add a lively element to the visit.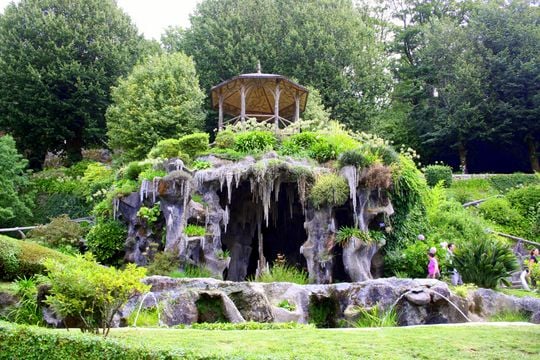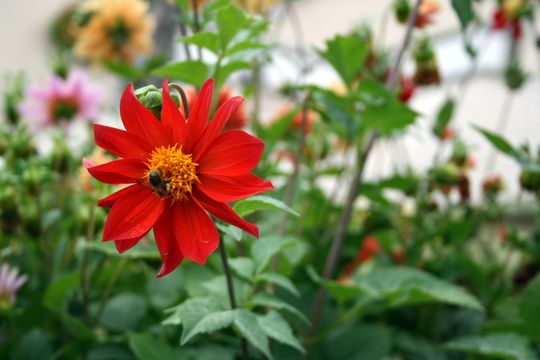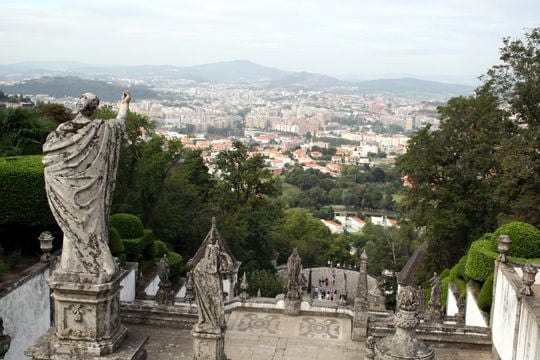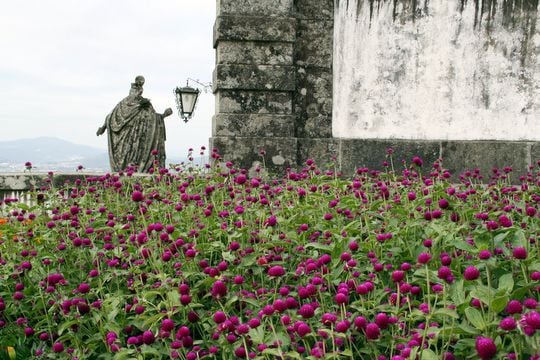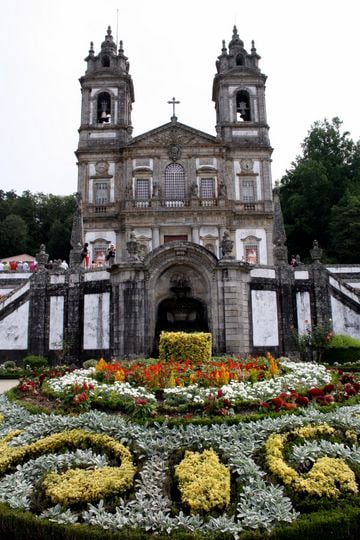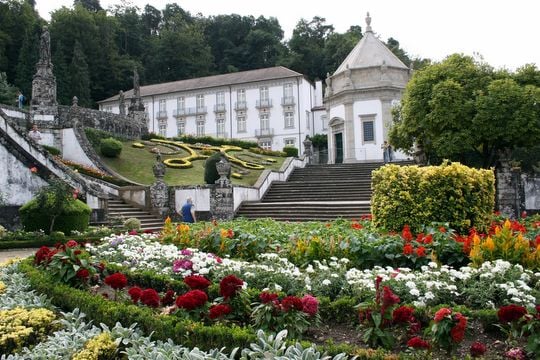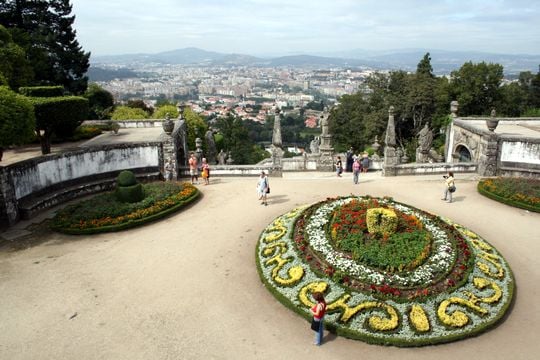 I wouldn't miss a trip to Bom Jesus do Monte Sanctuary while visiting Northern Portugal. It is honestly one of the most unique and beautiful holy buildings that I have ever seen. Climbing the stairs is also a fantastic workout after overindulging in delicious Portuguese food and wine!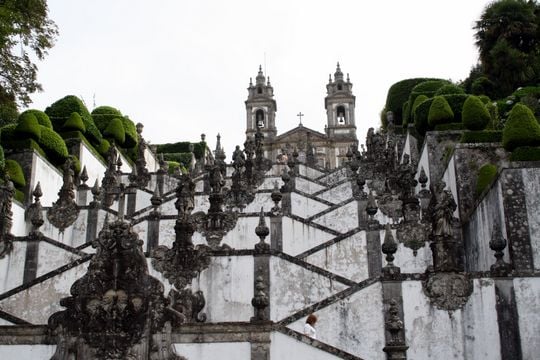 Have you ever visited an incredible holy building like Bom Jesus do Monte? Where?
If you're planning your own trip to this amazing city, here are some great places to stay in Braga!
Visiting Lisbon too?
Don't miss these top posts all about the Portuguese capital!