In early October I received an exciting email inviting me on a trip to visit Central Portugal with the Portuguese travel agency Simply B.
Based out of Porto, owners Sandra and Victor introduce visitors from all over the world to the delights of Portugal-- focusing above all on Porto, Northern Portugal, and their beloved (but lesser known) Central Portugal. Their tours focus heavily on food, wine and artisanal products (sound familiar?!). It was right up my alley, and I was thrilled to accept the opportunity.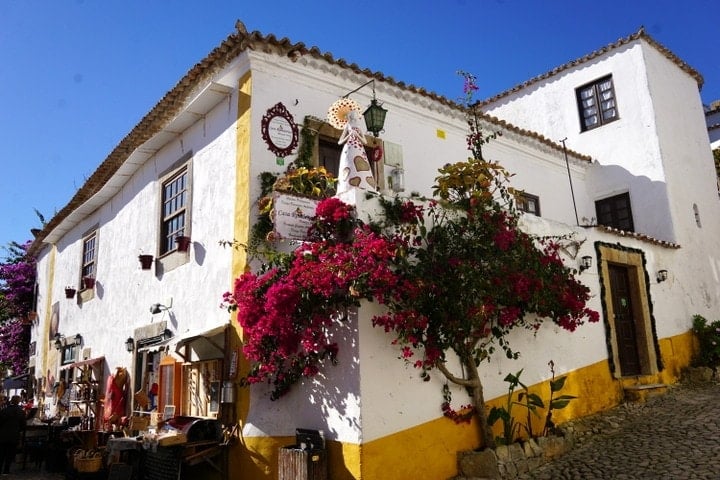 It was a difficult time to visit Central Portugal, as 2017 brought devastating fires to the region in summer and again in October (some of these fires are said to have been intentional-- a fact I can't even fathom).
Thousands of people lost their homes and over 100 people died. If ever a region needed help, it's now-- so I encourage you to visit, which will help the local communities start to rebuild.
Despite the somber reminders of this year's awful events, Central Portugal is absolutely stunning. If you still need convincing, here are seven reasons to visit Central Portugal soon!
Why you should visit Central Portugal
1. Enchanting Villages
Portugal is a country filled with fairytale-like villages. There are well-known places like Sintra, right outside of Lisbon, and Braga, located in Northern Portugal. But I was unfamiliar with the incredibly picturesque villages of Central Portugal. Here are a few that you simply cannot miss:
Óbidos
A historic walled village that is perfectly manicured, Óbidos is the perfect place to take a stroll and get lost in its winding streets. Watch locals make handicrafts, and don't miss a taste of the cherry liquor called Ginjinha.
Nazaré
One of Portugal's most famous fishing villages, in Nazaré you can see women still dressed as peixeras, traditional fish sellers. Some still sell dried fish on the beautiful beach, a sight I was thrilled to see. If you visit, don't miss lunch at Restaurante Taberna D'Adélia, where you can taste the carapau -- local Atlantic mackerel that have been dried for just a few hours before being cooked. Delicious!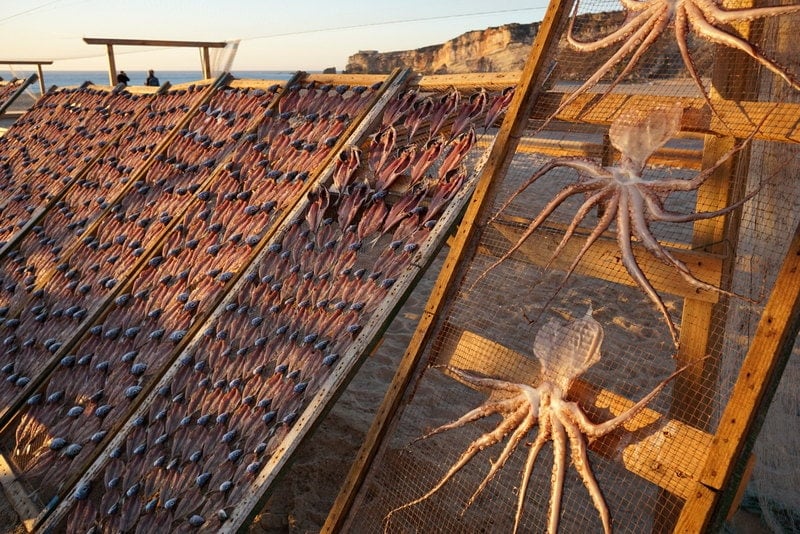 Piódão
Visiting Piódão was special, as it reminded me of my beloved Pozos. Like Pozos, Piódão is a village of stone houses with slate roofs. Its location in the middle of the Serra do Açor mountains is breathtaking, and perhaps more incredible is that during the recent fires this beautiful village was spared-- right before the flames made their way into the village, it started to rain!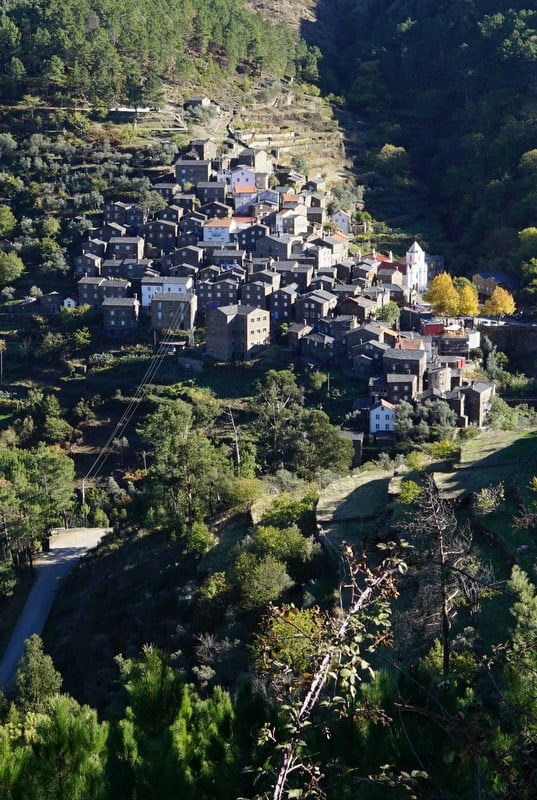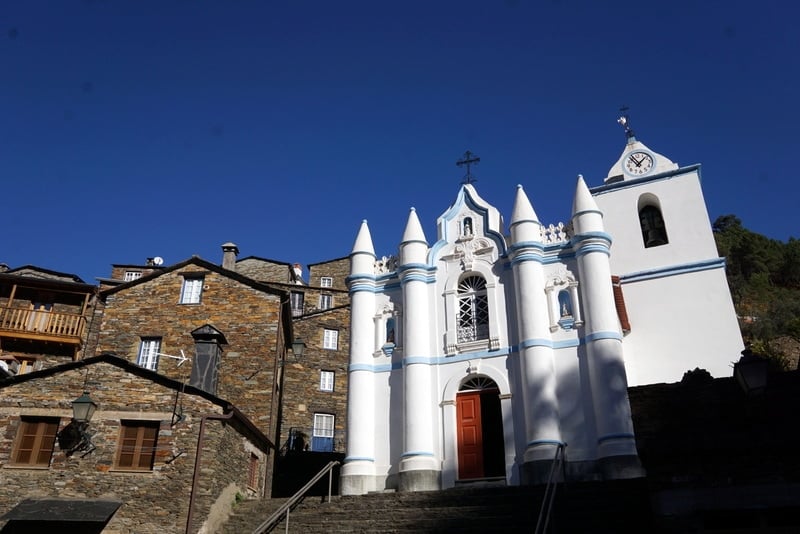 Aveiro
Known as "the Venice of Portugal" this charming village does indeed have canals and painted boats-- but it is well deserving of its own fame. Its beautiful architecture includes stunning art deco buildings. If you go, don't miss lunch at the innovative Sal Poente restaurant where Chef Duarte Eira elevates classic Portuguese dishes and ingredients with modern techniques.
2. Delicious local wines
The wines of Central Portugal are incredible and varied (the region has over 10 official areas (DOC) on its own!). On our trip, we tried DOC Lisbon, DOC Bairrada, and DOC Dão wines, as well as some that were outside of the DOC. I was especially impressed by the sparkling wines from the Bairrada region-- which paired perfectly with suckling pig!
3. Incredible homemade food
See also: 8 delicious Portuguese foods you must try
While this is true of every part of Portugal, Central Portugal certainly holds its own for incredible food! Some of the delicious local dishes we tasted were Aveiro river oysters, Serra da Estrela cheese, goat stew, goat stomach stuffed with rice (arroz de bucho), homemade cakes, Ginjinha cherry liquor, roasted suckling pig (Leitao), fresh sardines and mackerel, Portuguese rice stew, and local salts and seaweed.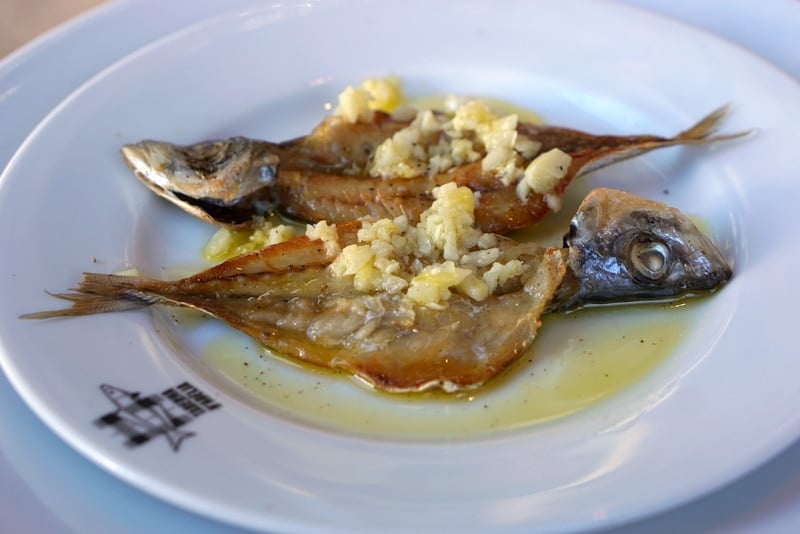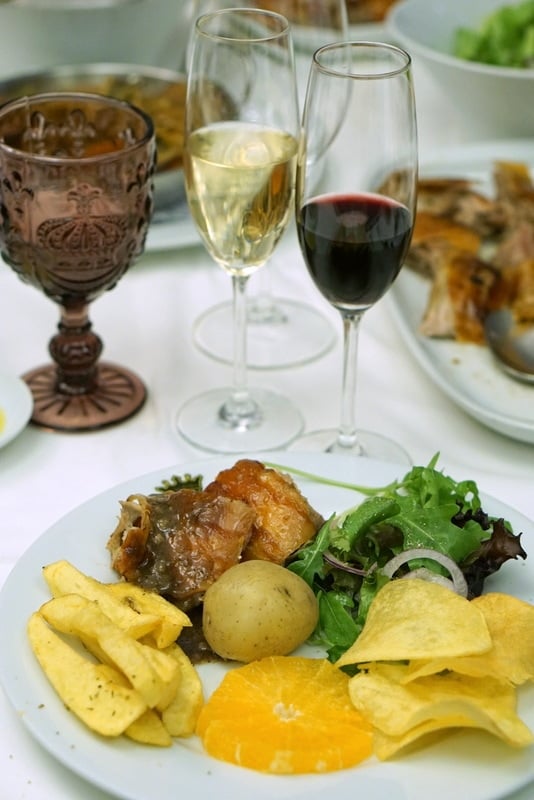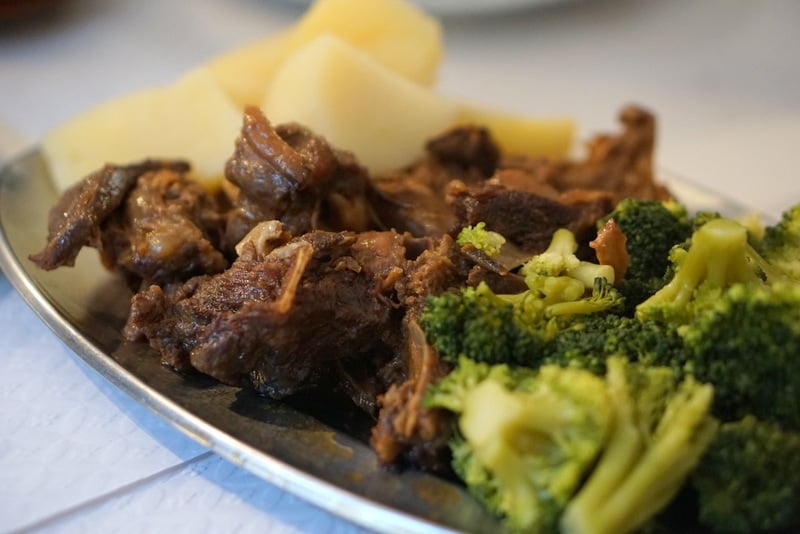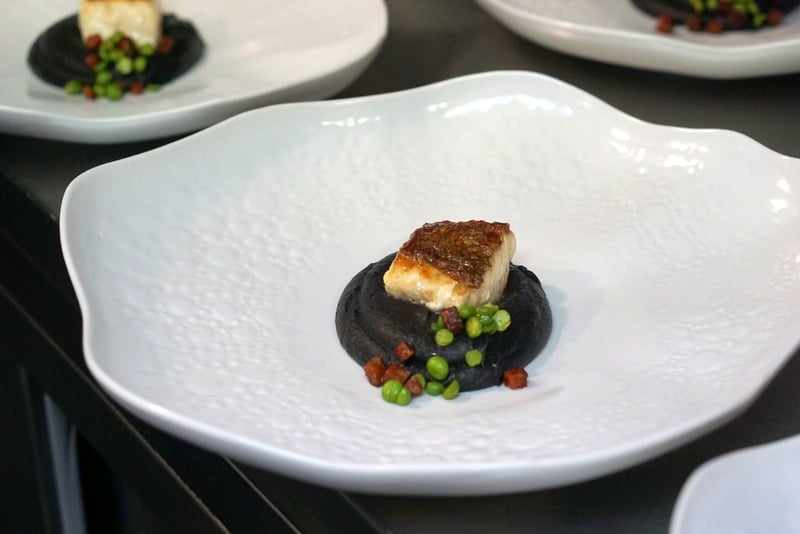 4. Beautiful handmade goods
Our tour also focused on some of Central Portugal's regional crafts and artisan goods. I only wish I'd brought a bigger suitcase to bring something home!
We saw workshops making leather goods, cork products, and beautiful ceramics in Óbidos, but the real treat was visiting the incredible family-run Burel wool factory called Ecolã (which plays on the fact they sell sustainable wool). This amazing place has been in business since 1925 and sells some of the most beautiful wool products I've seen.
5. Unique and luxurious hotels
We stayed in some of the most beautiful hotels in Portugal on this trip-- and all offered amazing deals on off-season rates. From starting our trip at the luxurious Dolce Campo Real, to the quaint boutique Hotel Quinta das Lágrimas, to the elegant Parador Casa da Ínsua, I would go back to Portugal to stay in any of these gorgeous properties anytime!
6. Kind and friendly people
Everywhere we went the locals were incredibly kind. People opened their workshops for us to have a look at how they made local handicrafts, chefs allowed us to take pictures in the kitchen, waitstaff made sure to explain what made each local wine unique. Everyone we met was proud of their region and so happy to share it with the world. They're hoping more visitors will experience it soon!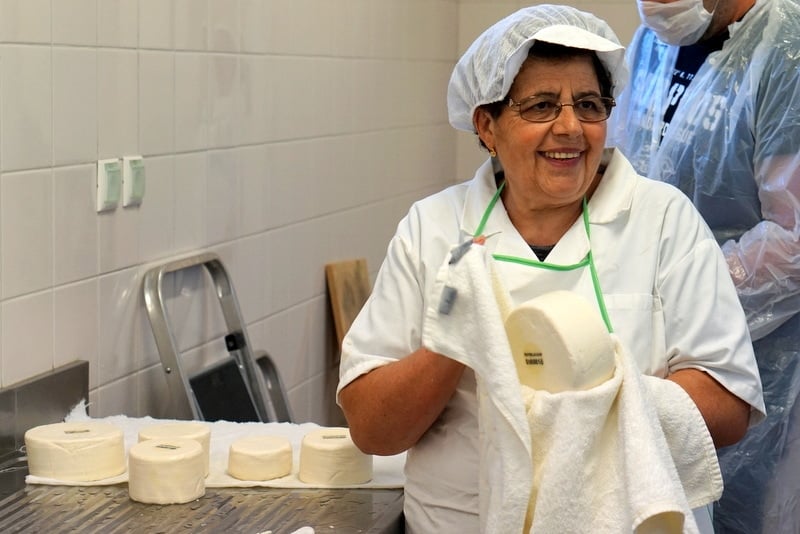 7. Central Portugal needs our help
This year's fires truly devastated this region. I can't express how terrible it was to see entire villages that were burned to the ground. I was told that land will take at least 30 years to recuperate in some areas. One way to help this region recover is to support its products-- wine, cheese, tinned fish, wool... and if you are able to include Central Portugal on an upcoming trip to support the local economy in person, even better!
What do you think? What would you like to experience in Central Portugal?
Visiting Lisbon too?
Don't miss these top posts all about the Portuguese capital!