Spanish food has quickly become one of the most popular dining options worldwide, as tapas bars have sprung up in small towns and big cities alike, on all continents. Known for its use of fresh ingredients and simple preparations, Spanish cuisine is arguably the best of the Mediterranean. Madrid, the Spanish capital, is home to countless restaurants and cafes serving everything from churros (Spain's version of fried dough) and tapas (small plates) to innovative, fine dining cuisine that makes use of molecular gastronomy. Take a look at Madrid cuisine: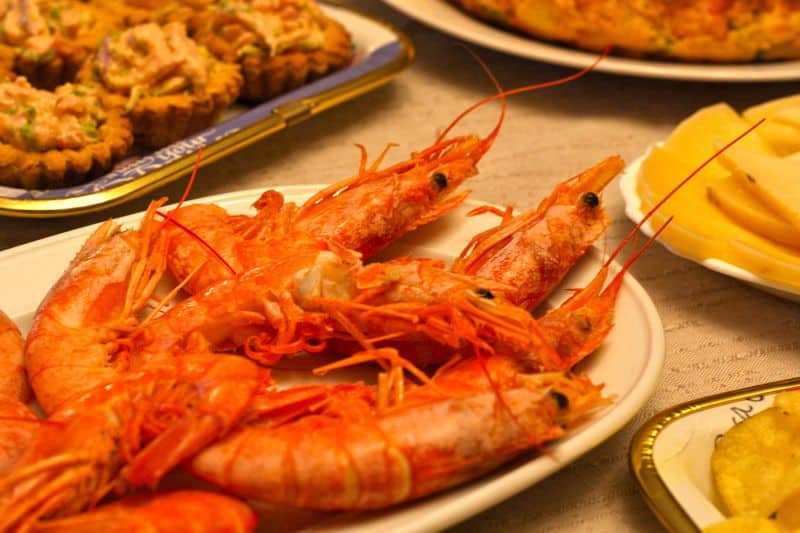 A vacation to Spain would not be complete without sampling the local cuisine. Whether you're after something cheap and traditional or cutting-edge fusion food, Madrid has it all. There is more to Spain than just the beach, and Madrid is a great place to start.
Here are four foods you must try in Madrid.
Chocolate con Churros
Churros are so addictive that they could be described as a drug. These strips of fried dough are similar to donuts, only a little bit softer and chewier. Spaniards like to dip them in steamy, thick melted chocolate. They are available throughout Spain, but rumor has it that Madrid makes them best. Hunt out these sweet treats whenever you can.
Cocido Madrileño
This is an incredibly filling yet basic dish consisting of chickpeas, vegetables, and several cuts of pork and chicken. Served in two parts (first the broth and then the chickpeas, vegetables, and meat) it is one of Madrid's most emblematic plates. Offered in establishments throughout the city, it is a must-try, but only order cocido Madrileño when you have a hearty appetite.
Photo Credit: jlastras
Tapas
Tapar is the Spanish verb to cover, and the story goes that these small plates originated when people would place small pieces of bread or cheese over their glass of wine to stop the flies from falling in. Despite their history, Madrileños consume a huge amount of tapas each year. Restaurants compete to serve the most innovative and delicious bites in tapas contests, and customers vote for their favorite tapas bar. You simply must eat tapas while you're in Madrid.
Some of the most traditional tapas include:
Patatas Bravas: Fried potatos covered in a spicy tomato sauce.
Gambas al Ajillo: Prawns fried in garlic and olive oil.
Bocadillo de Calamares: A mini fried squid ring sandwich.
Huevos Estrellados: Fried eggs with potatoes and chorizo or Serrano ham.
Tortilla Española: The country-wide Spanish omelet, you'll have to decide with or without onions!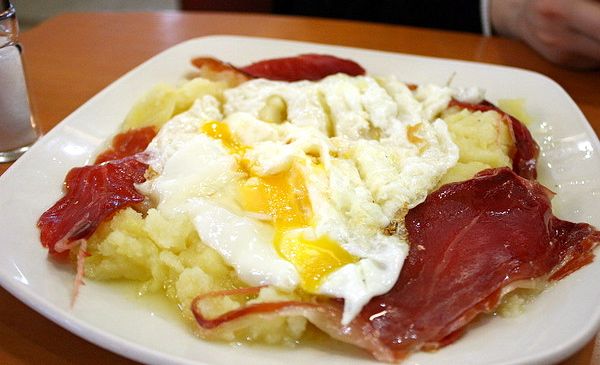 Photo Credit: scaredy_kat
Las Rosquillas Tontas y Listas
These delicious donut shaped pastries are a true Madrid specialty. Try the tontas, which are simple and plain, or the listas, which are extremely sweet, but absolutely addictive. Their glaze is made from sugar syrup, lemon juice, and beaten egg. These and other rosquillas are traditionally eaten throughout the month of May as part of the Feast of San Isidro Labrador.
Photo Credit: mi)
 Madrid Food Tour
If you are looking for a way to discover even more about Madrid cuisine, why not try a Madrid Food Tour? Whether you'd like to see it all with the Ultimate Spanish Cuisine Tour, or stroll the old city with the Tapas, Taverns and History Tour, there is something delicious for everyone. Rated number one of hundreds of things to do in Madrid, a tour like this is unforgettable!
 What are you top picks for Madrid cuisine?